Last Updated on 2 years by EasyCowork Team
Are you thinking about moving your business to a Coworking space? Here is a guide that will help you understand everything you need to know before choosing a Coworking space!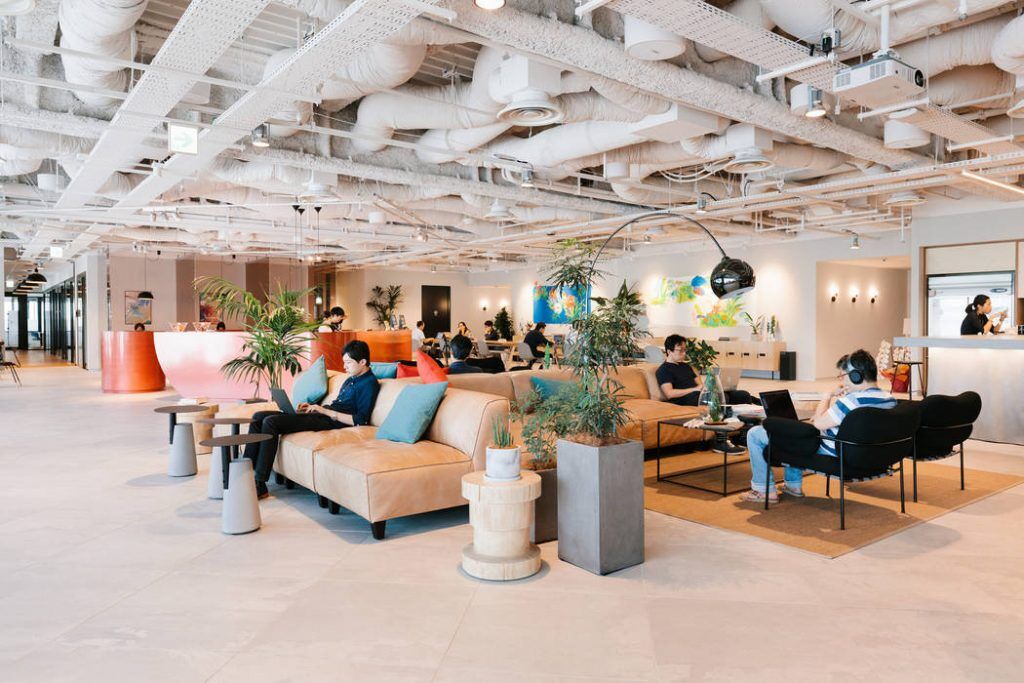 What is coworking?
Coworking is a relatively new model of utilizing shared office space between two or more individuals or businesses which are not related in any way.
Co-working also known as "coworking space" or "shared office" has become extremely popular in the recent past due to the inherent tangible and intangible benefits of coworking for companies, building owners or even leasing parties.
In most cases, coworking signifies cost savings along with easier and efficient management of all aspects of a workspace environment.
Why coworking?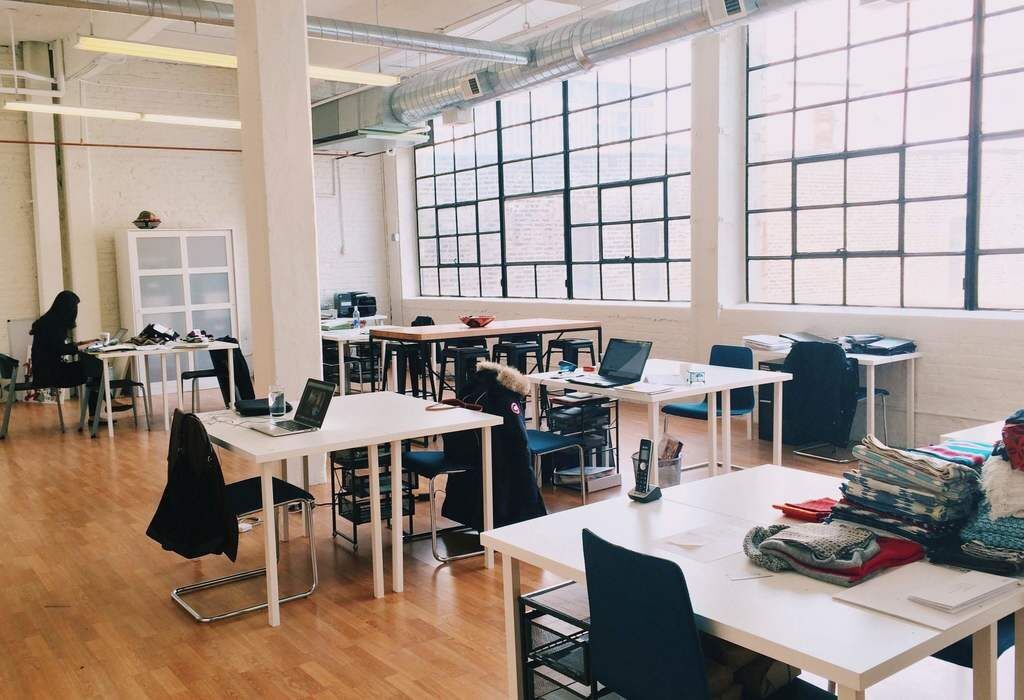 As the economy shifts from ownership towards "sharing", coworking makes it easier to get a professional workspace at a fraction of the cost as compared to leasing or owning the workspace.
In the past, one of the largest expenses for a new company was securing office and infrastructure for the business without knowing the outcome and coworking spaces have literally taken this expense out of the equation.
Now entrepreneurs and companies can scale up or down as per business requirements without any long term commitments.
Coworking makes it easier to find office spaces at a location of your choice, lower rents, lower deposits, easy to manage the workspace and most importantly gives flexibility for companies and individuals to scale up or down as per business requirements.
Who all can actually use a coworking space?
By sheer definition of coworking, you would think that coworking is ideal only for freelancers, remote work and small entrepreneurs. But the truth is coworking can be very practical for all of these below mentioned professionals or businesses looking for an office space.
Freelancers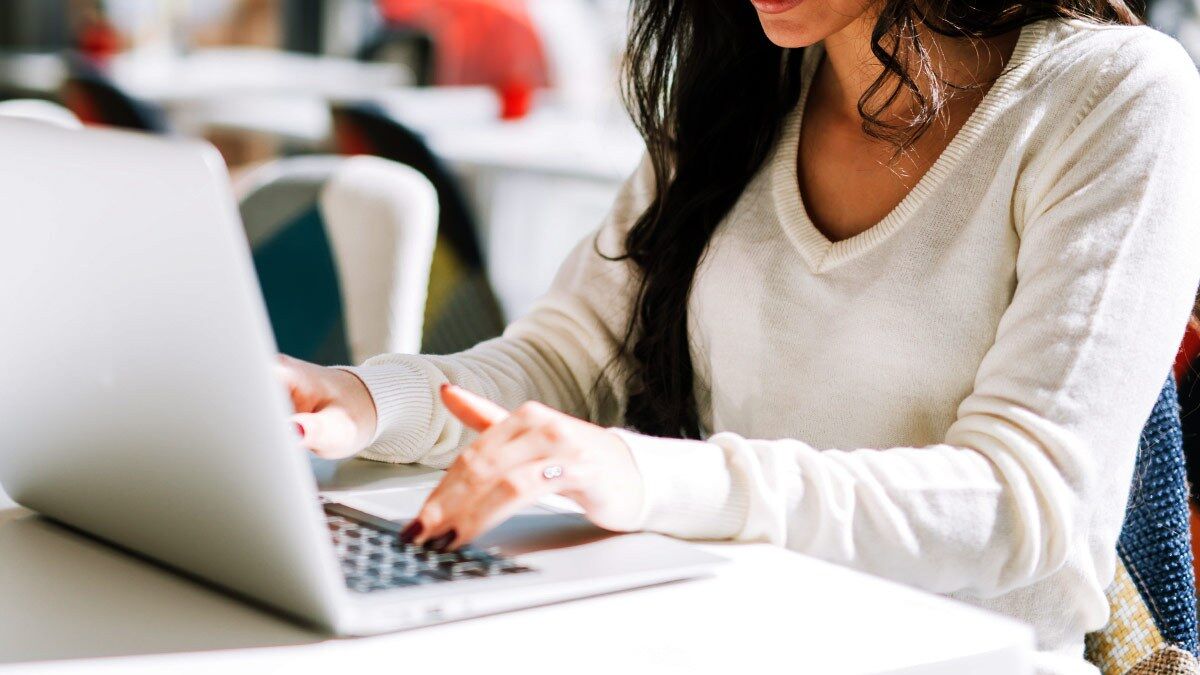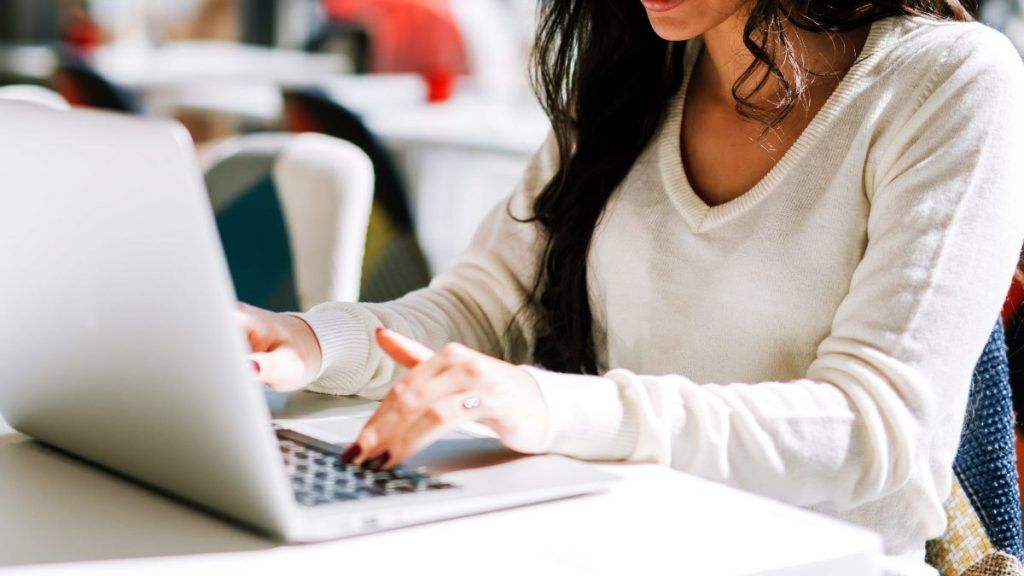 Freelancers can technically work from anywhere with an internet connection of reasonable speeds. This is why coworking spaces are perfect for them. Most freelancers prefer to work out of cafes or lounge type areas and this is exactly what coworking spaces provide.
Almost all coworking spaces provide lounge/flexible/hot desk or common area access which is ideal for freelancers. You can read more about what is Lounge or Flexible or Hot Desk Desk.
Small Business Owners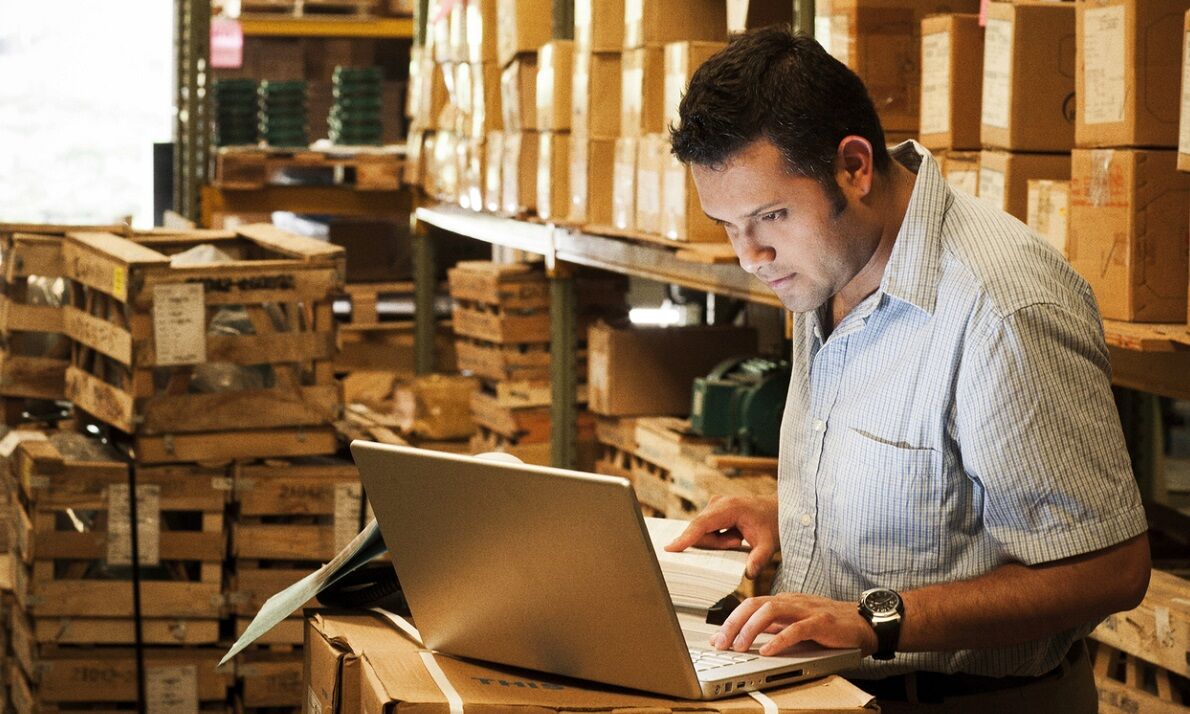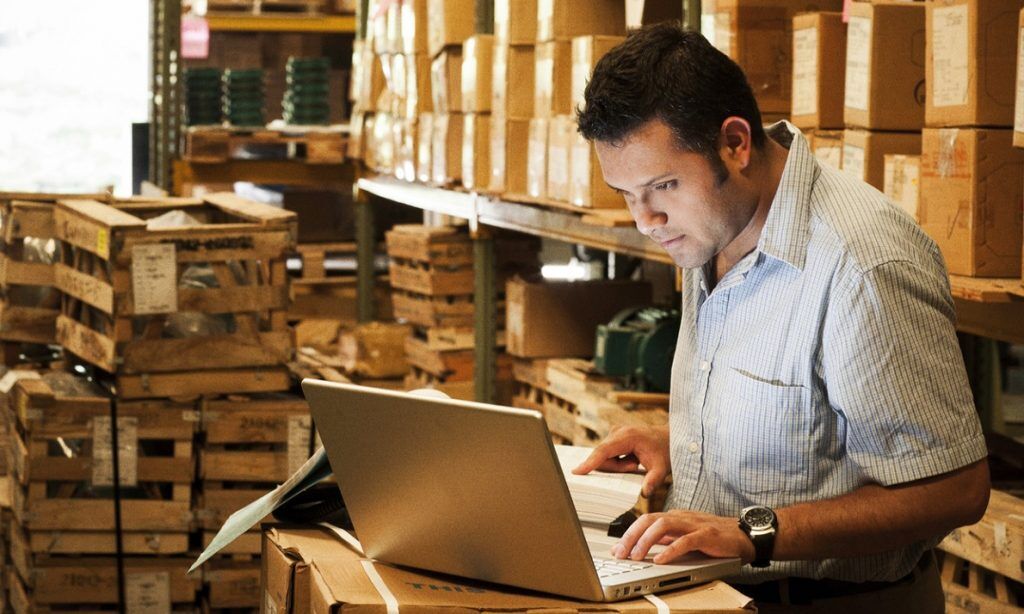 Small business owners are also people very similar to freelancers, but they might have client meetings from time to time. Small business owners can also choose between a lounge access or even a dedicated desk which will ensure they have a specific place at work.
Such dedicated desks are usually slightly more costly than a flexible desk. You can read more about a Dedicated Desk workspace here.
Small Companies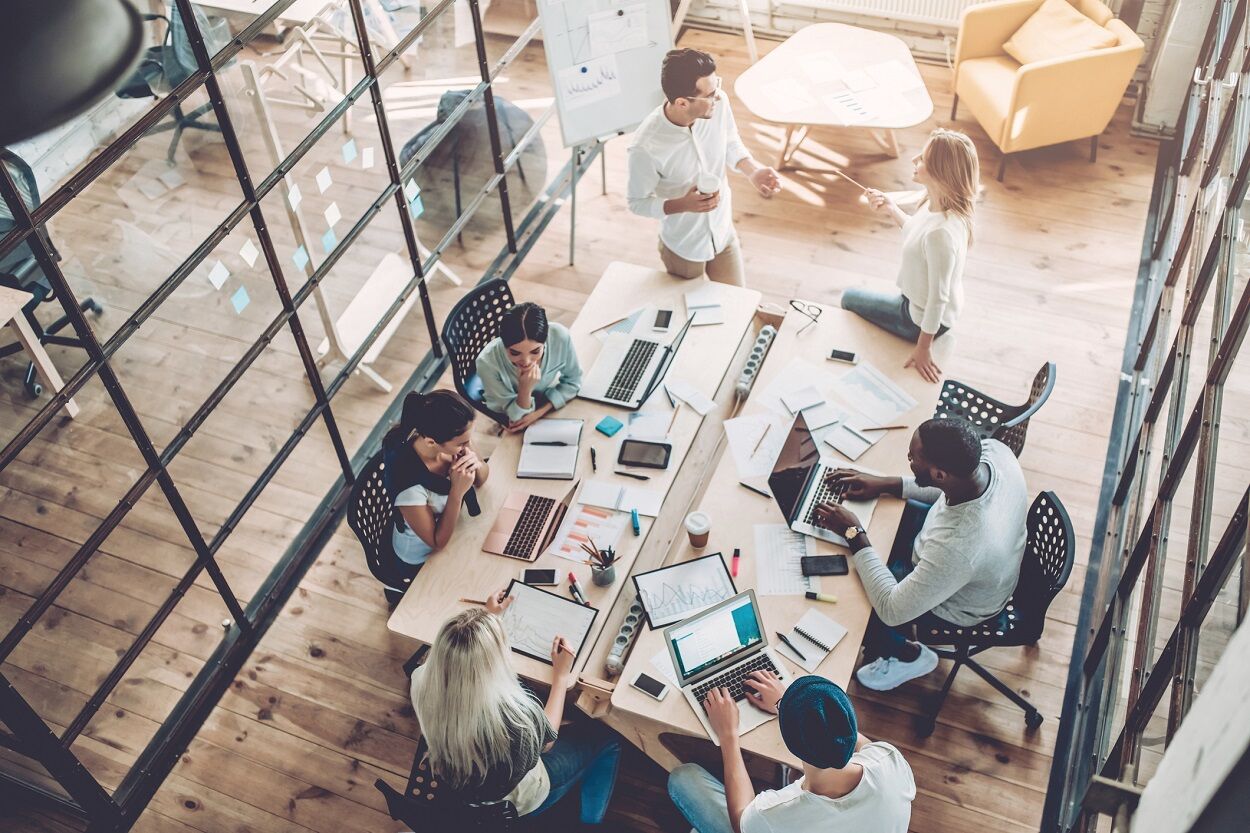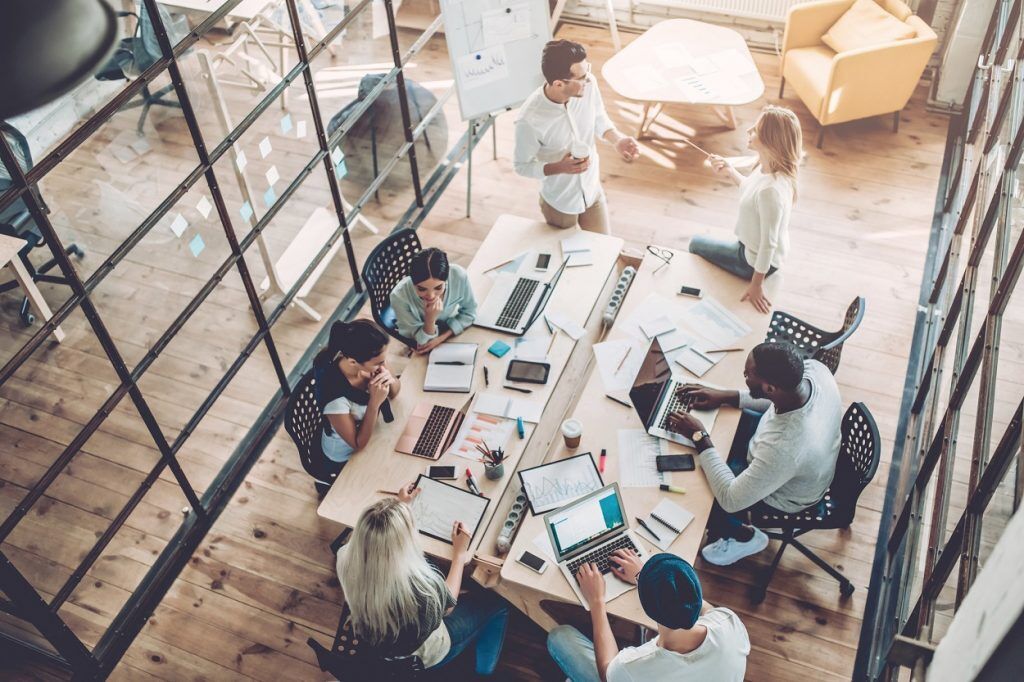 Small companies could be defined as a company with a very small team of 0 to 10 people. For such companies, they can either opt for a dedicated desk or even consider taking up an enclosed workspace for enhanced privacy. Some working space providers also call this a "private office".
Medium Size Companies
Medium size companies can also save a lot of resources with a fully managed workspace and the cost per seat for a coworking space will effectively be lesser than a traditional workspace where a building is leased.
Large Companies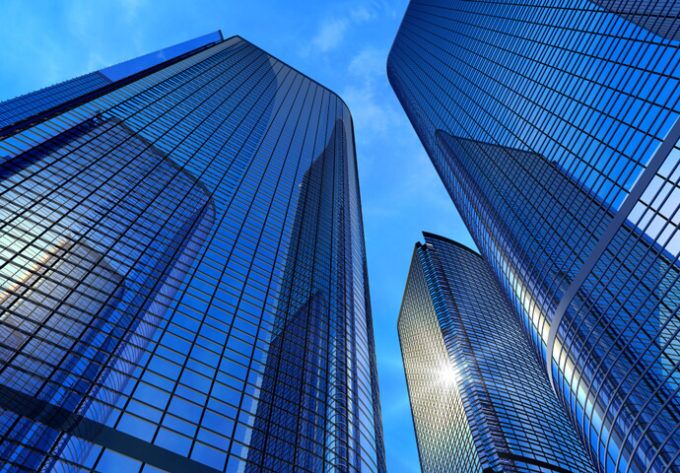 Even for large companies that require enterprise-grade security and hospitality features, a coworking space can provide all of this and much more. Some coworking spaces or shaed office spaces even go to the extent of completely doing the interiors and other specifications as per companies requirements to ensure their clients feel happy and at home.
Keep reading to know about the common features that you would find in a coworking space.
Regardless of which category you fall into, most coworking spaces provide some kind of solution for your business needs so it is better to get in touch with a coworking space provider and check the cost before taking a building for lease and building your own office.
Common Terminologies Related to Coworking You Should Know
Flexible Desk
Type of seat sharing in which there is no fixed desk for the worker, it is based on first-come first-serve basis, usually in the community lounge section.
Another term for flexible desk, it is the same as "no specific" allocated desk for the worker.
A dedicated, fixed desk for the worker which assures a place; may or may not be in the community lounge.
Membership
Refers to the plan for which the "member" or individual has signed up with regards to the coworking space.
Virtual Office
A type of office arrangement in which the space provider only gives a virtual address for the business to operate out of. Virtual office options usually also provide mail handling, receptionist and documentation support for business registration.
Community Lounge
The common area of the coworking space which is accessible for all members. A hot desk or flexible desk is usually located in the community lounge.
Private Office
An enclosed office space in a coworking space that is separated from the community lounge and is accessible to only specific team members.
Studio Office
Also another name for a private office, generally slightly larger than an individual private office. Ideally for small teams.
Enclosed Office
Same as that office a private office space.
Hospitality
Facilities provided by the coworking space that includes receptionist, food and beverage crew and support staff to ensure the smooth running of coworking space.
Enterprise Grade Security
IT security systems designed to keep data of all companies operating out coworking space secure from external threats.
Front Desk
The reception service of the coworking space provider.
Phone Booths
Dedicated space for members of the coworking space to take phone calls or have video/web meetings.
Discussion Booths
Dedicated spaces at coworking spaces where small teams can conduct discussions. Not necessarily enclosed.
Lock-in Period
The minimum time you have to sign up for a coworking space before your plan expires or have to renew the membership. Lock in period of most coworking spaces range from 60 to 90 days.
Open Area
Same as community lounge area.
Meeting Room & Print Credits
Credits offered by the coworking space to members for using the meeting room or printer in a 30 day time period.
Leased Lines
Seperate internet lines to ensure companies or members get faster Internet in shared office spaces.
Guest WiFi
WiFi access provided by coworking spaces to guests of the members who have taken plans with coworking provider.
Day Pass
An arrangement in which potential members can use the coworking space for a day.
Common Facilities You Would Find In a Coworking Space
Most common facility advertised by a coworking space is uninterrupted, high speed internet. Before you sign up for any coworking space, ensure that you check the speed of Internet during your visit.
Daily Cleaning of Workspaces
As many different type of people use a workspace, the place can get messy very soon. One of the main highlights of a Coworking space is that there are dedicated cleaning staff working round the clock to ensure you have a clean workspace.
Dedicated IT Support
Most Coworking spaces also have dedicated IT support personnel to ensure that there is uninterrupted wifi for all members of the Coworking space. In case, there is an outage, there will be backup systems that will help you stay online–unlike a coffee shop.
24/7 Building Access
As most Coworking spaces have multiple businesses that work round the clock, these buildings are usually open 24/7. Unlike a traditional office, this gives you flexibility to work anytime you choose.
Work from Multiple Locations
Coworking spaces also have offices in multiple locations of the same city and in some cases, even in different countries. Most Coworking spaces provide members access to locations outside of the geography of the membership.
Office Supplies
Another added benefit of Coworking space is that office supplies such as pen, paper and other stationary are free and there is no operational hassles in procuring these.
Parking
This facility depends entirely on your Coworking provider and the location. Some Coworking spaces offer complimentary parking while some don't. Before taking a membership you should check if parking is available.
Unlimited Coffee/ Beverages
As party of pantry services in a Coworking space, you get unlimited coffee, tea and other beverages. This is usually "machine" coffee or tea and some Coworking spaces even provide fruit infused water.
Snacks
This is also something that depends on your Coworking space provider, snacks might include biscuits, cookies or even instant noodles.
Mail & Package Handling
As part of "front-desk" services, Coworking spaces usually provide mail and package handling for all members of the workspace. This is applicable even for virtual offices where the "member" does not base out of the location where the business is registered.
Phone Booths
These are basically small enclosed spaces for making telephone calls. Most Coworking spaces offer unlimited usage of telephone booths for all membership options.
Meeting Rooms
Meeting rooms are dedicated spaces to have meetings and these are usually limited by membership plans.
Ergonomic Chairs
Most Coworking spaces, irrespective of membership plans offer ergonomic chairs that will help with long working hours.
Teleconferencing Facilities
These include facilities to connect laptops using wireless or wired technology to larger screens for teleconferencing.
Reception
Reception services include a receptionist who will greet your visitors and ensure your guests are taken care of while you arrive from your desk to meet them.
Events
Some Coworking spaces also provide limited access to community area or any other designated space for conducting events in the area.
Discussion Booths
Discussion booths are designed to have short informal discussions without having to use meeting rooms.
Music
Most Coworking spaces also play music depending on the time of the day. Usually such music is played in the community area and not in private desks.
*Some of these features might not be available at certain coworking spaces, we recommend you check full list of facilities offered by your coworking space provider before making a decision
Designs of Coworking Spaces
Designs of coworking spaces vary from one provider to another. In fact, one coworking space provider can have multiple designs across multiple floors and it usually customized as per clients' requirements. Most coworking spaces have a very lively design and aesthetics feel in the lounge area and then further customized into how a studio or private desk should look like.
A Typical Community Area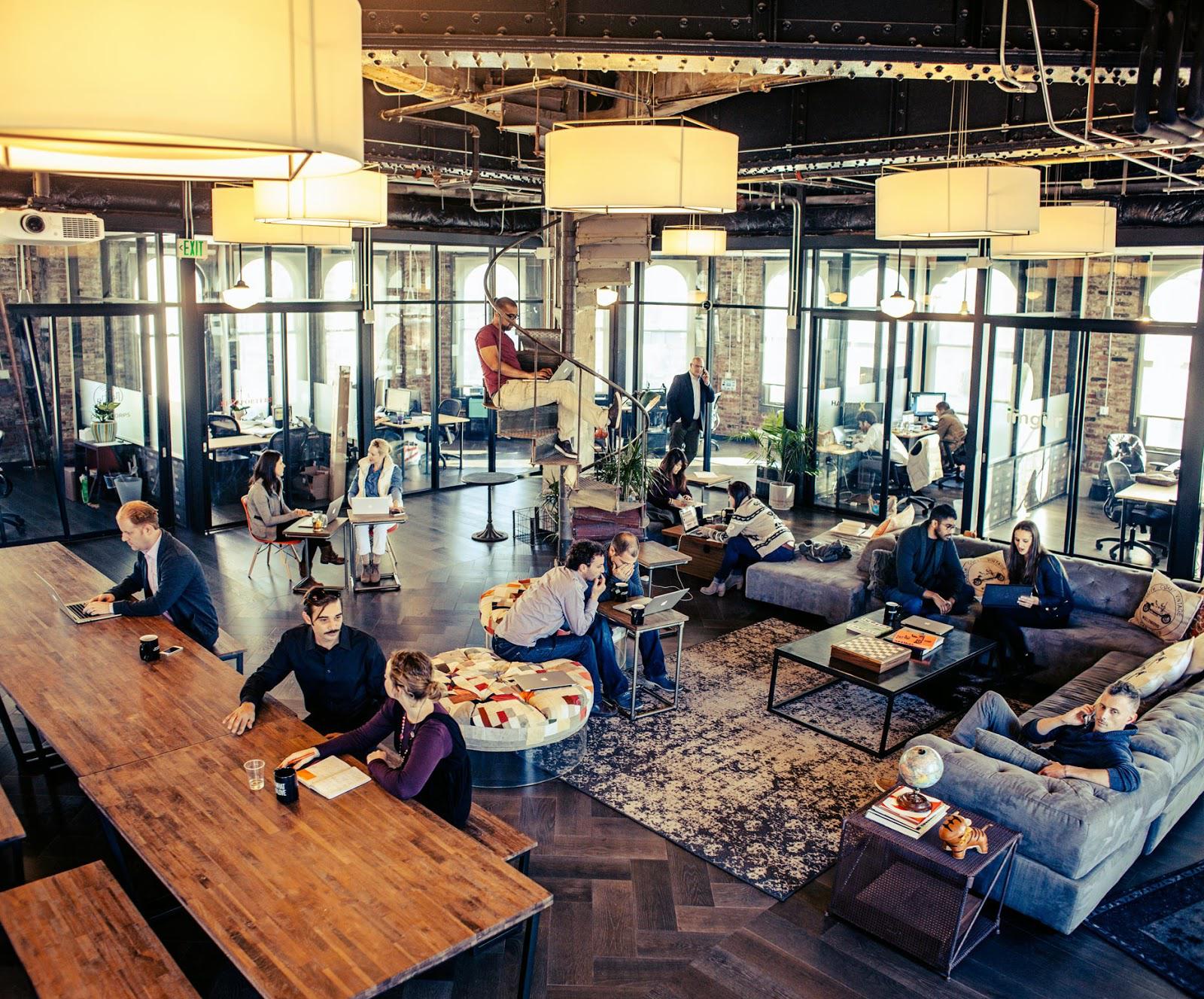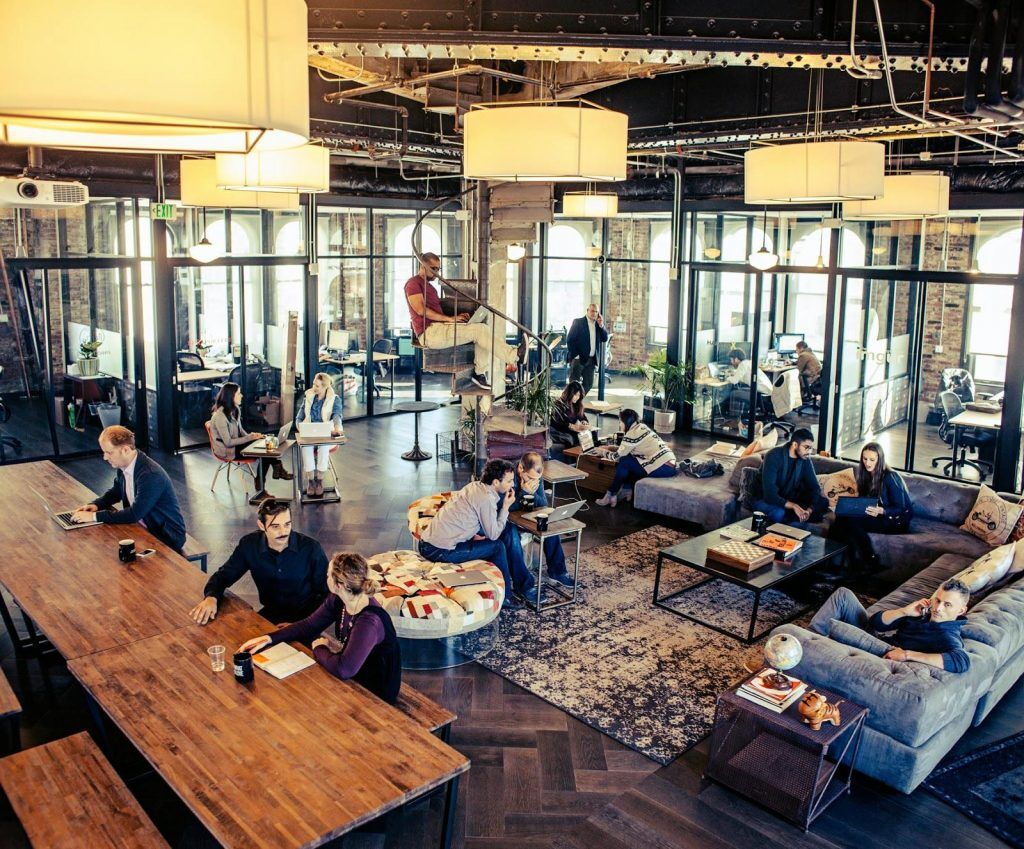 A Typical Hot Desk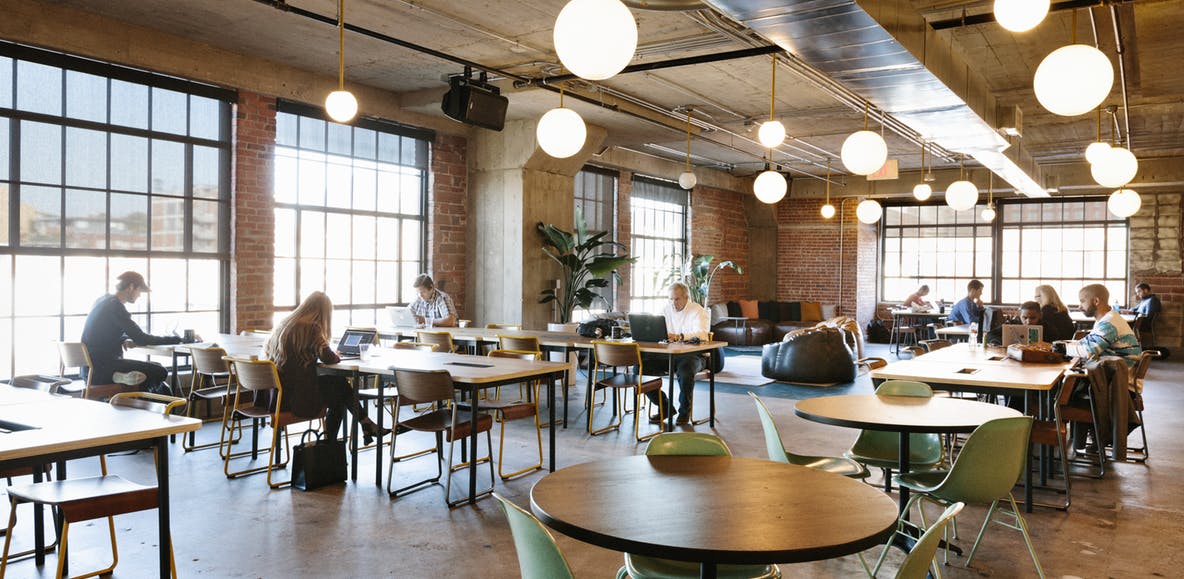 A Dedicated Desk or Fixed Desk
A Private Studio or Enclosed Office
A Phone Booth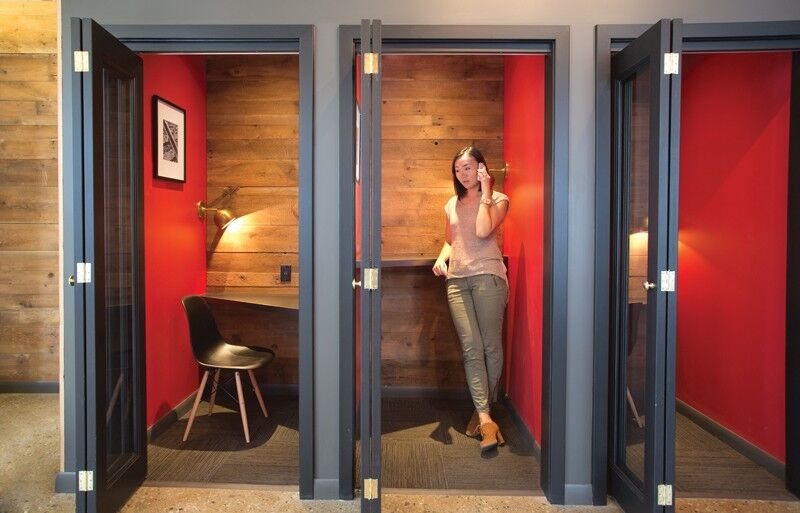 A Discussion Booth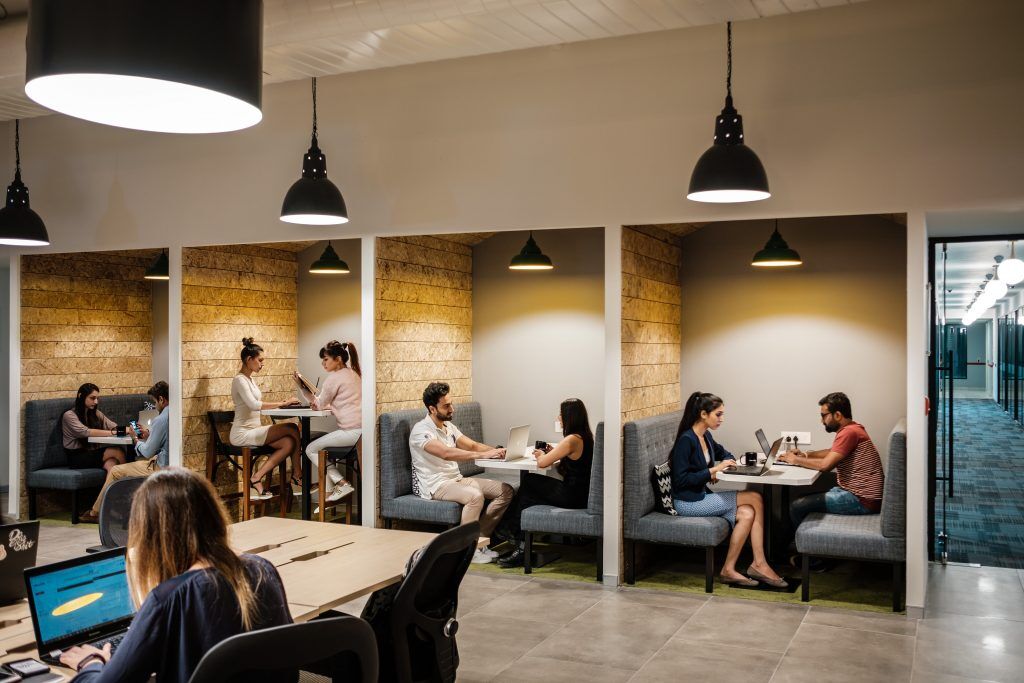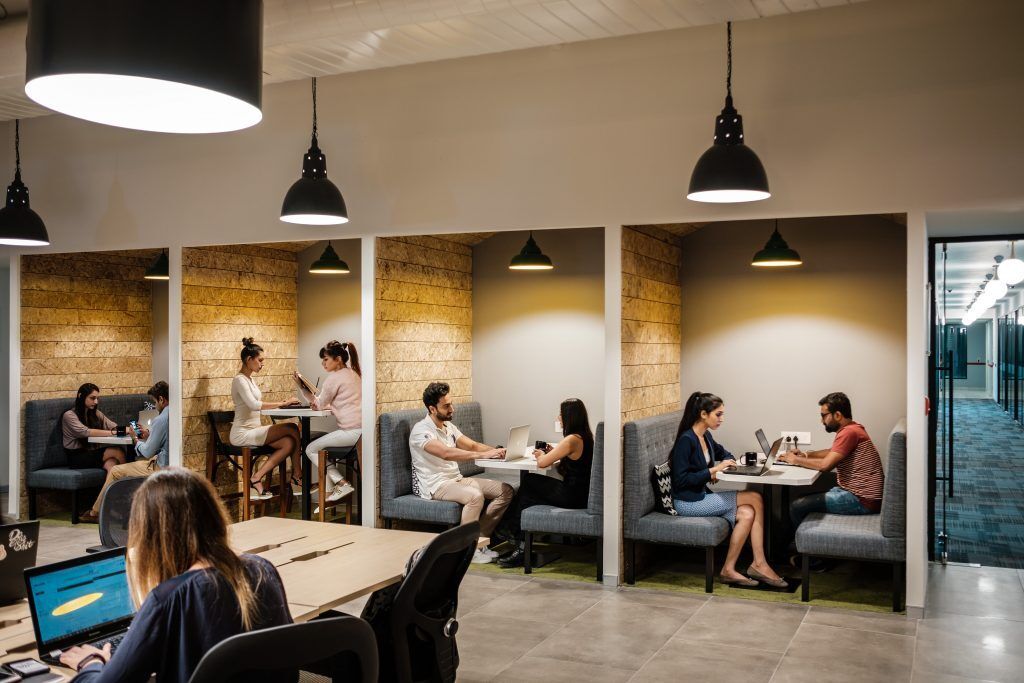 Cafeteria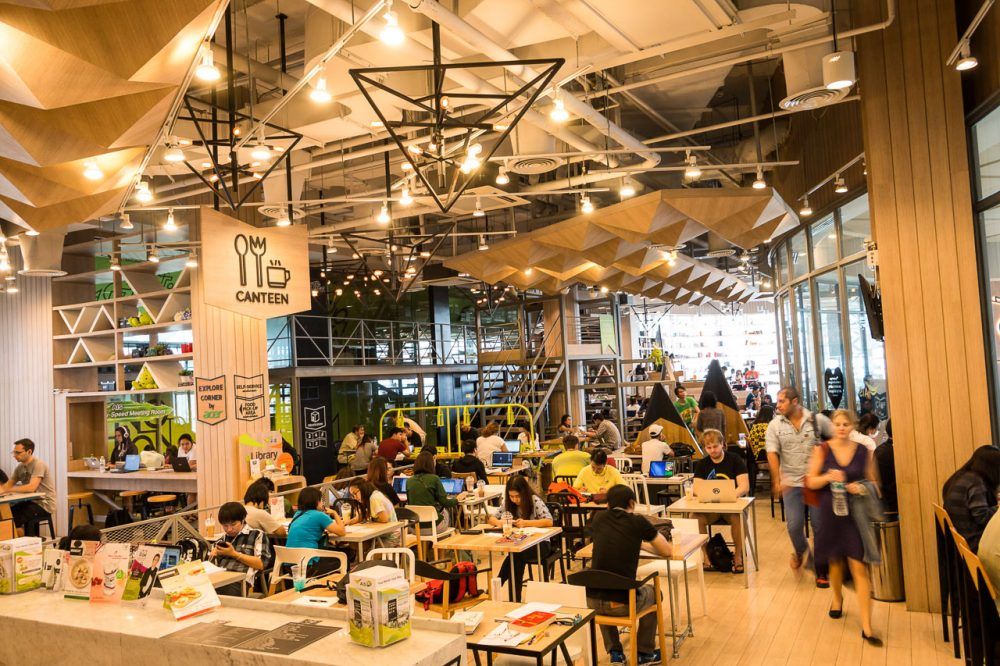 Meeting Rooms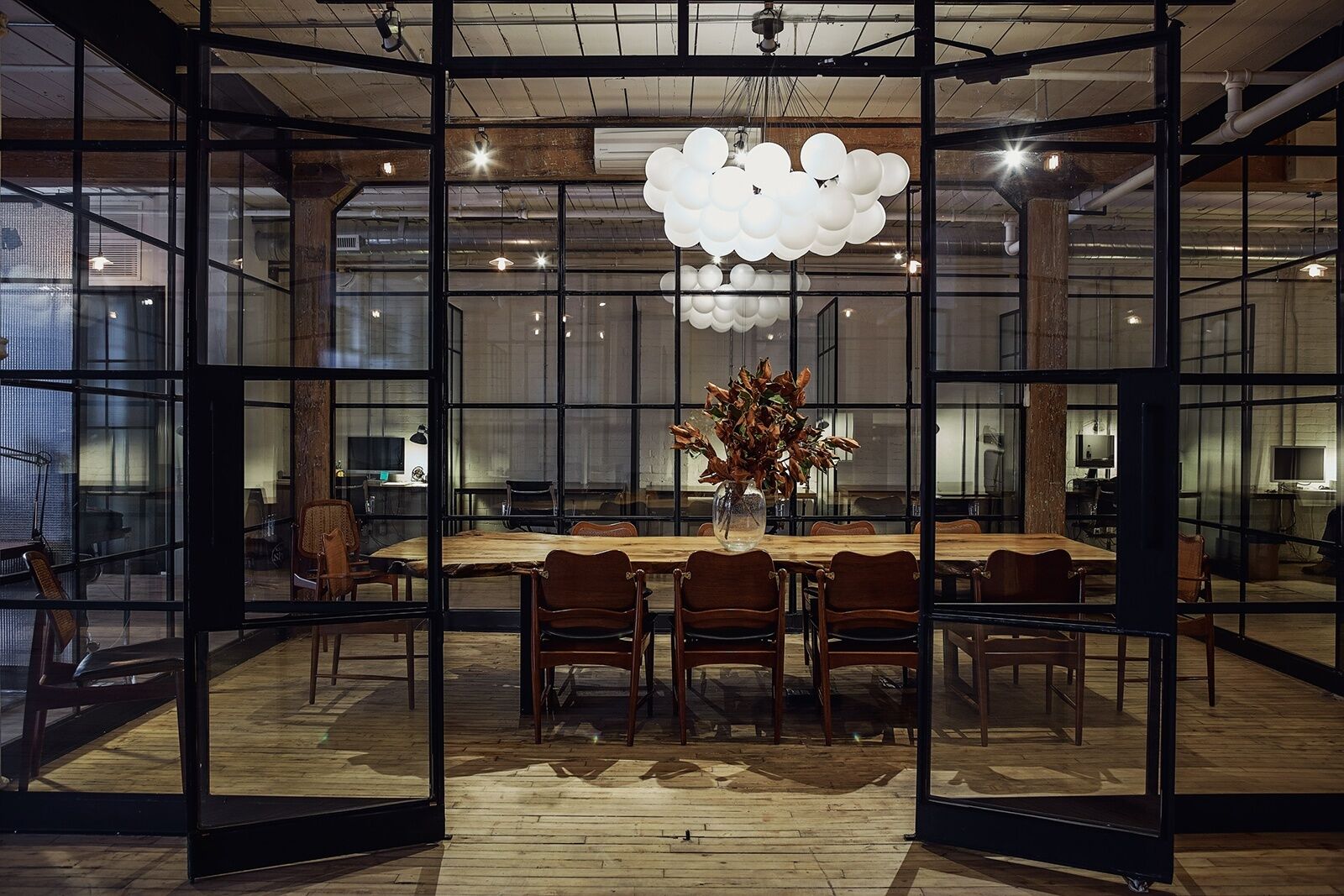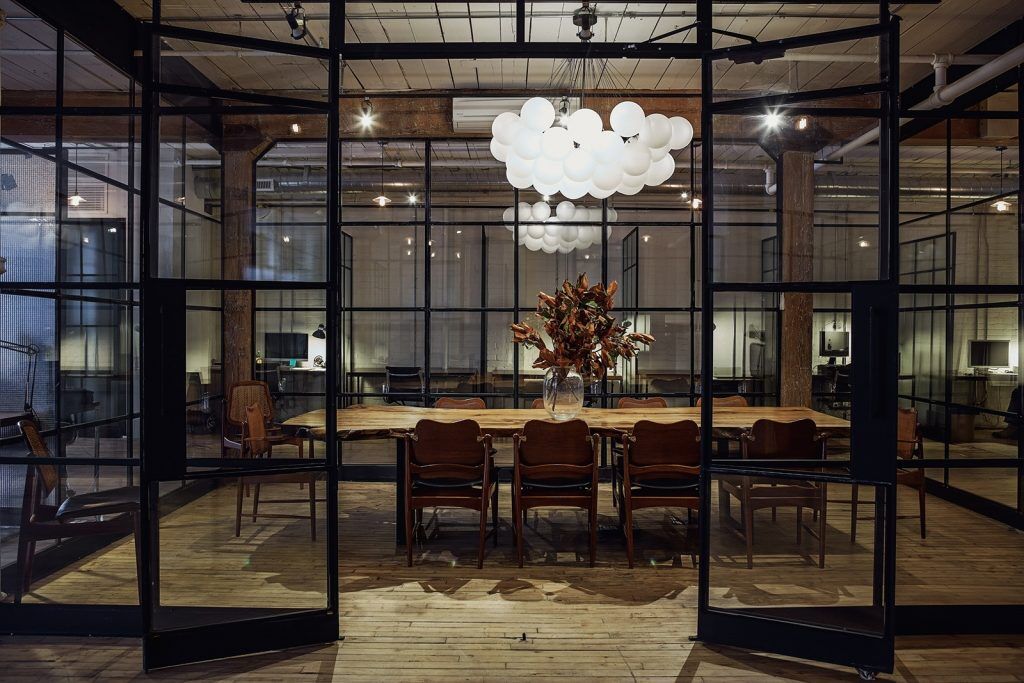 Patio Area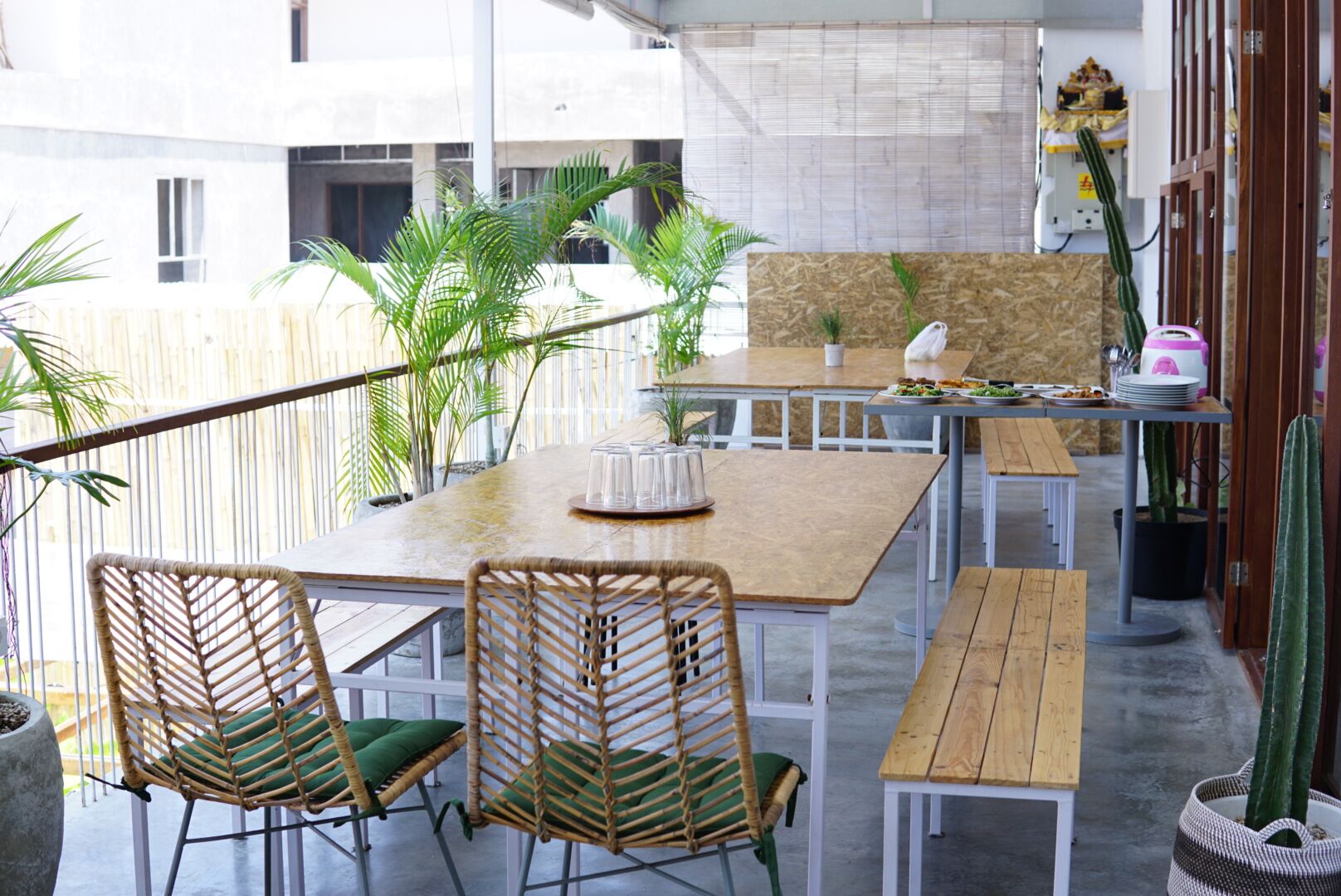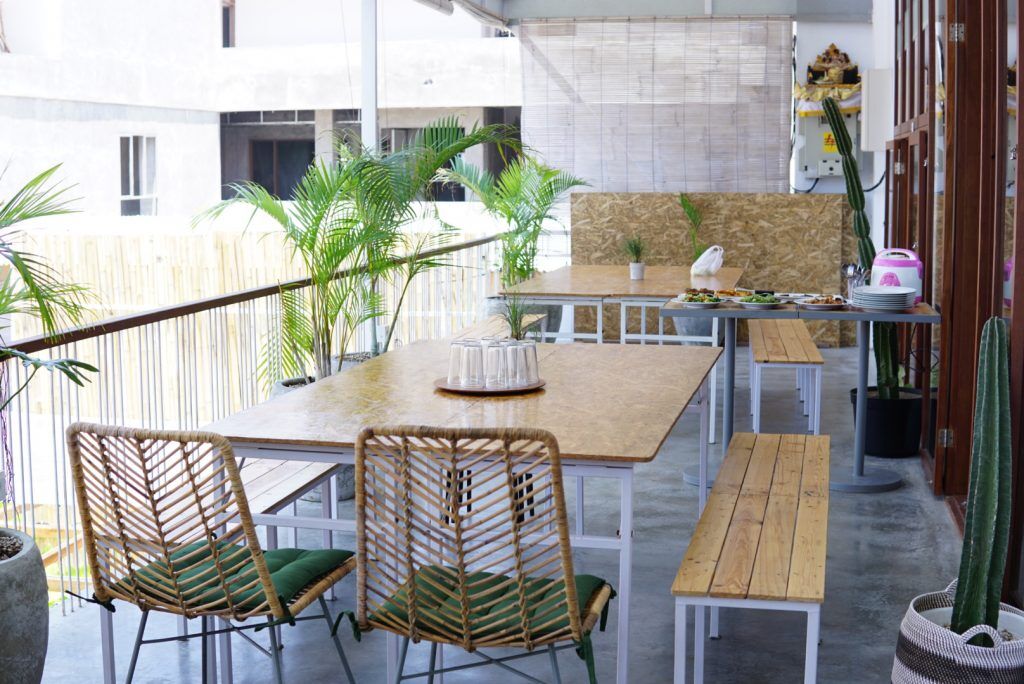 Coworking vs traditional office space
Before comparing coworking space and traditional office space, you need to understand what we typically mean by traditional office space. Traditional office space or leased office is a type of office space solution wherein the lessee lease the entire floor or even a building to house employees for the organization involved.
Here, the lessee has to pay a deposit, arrange for interiors and even take care of day to day management of the office space. A coworking office eliminates all of these hassles but the office is usually shared with another company or even group of other companies.
There are many advantages and even some disadvantages for coworking as opposed to a traditional office space. Here are common advantages of coworking as compared to a traditional or leased/owned office space.
Advantages of Coworking
Cost Savings
This cost savings could be anywhere between 10-30% depending on the type of coworking space or fully leased office space you are taking up for your business. Coworking helps save this cost in the form of capex (capital expenditure) and opex (operational expenditure).
Day to Day Office Management
When you are working out of a coworking space, you do not need to be involved in any day to day office management related activities such as office supplies, visitor management, food and beverage management etc.
Networking
A typical coworking space hosts many companies of different sizes and it leads to better interaction between the members of the shared office space. Networking doesn't necessarily have to related to events that these coworking spaces organize, but the community or lounge areas are usually places of informal discussions and you can get to meet like-minded individuals who can be great for your business.
Scalability
Another advantage of using a coworking space is the ability to scale your teams up or down depending on your business needs. Scaling up means just procuring additional seats at the location. This is especially useful for companies with on-going "trial" projects–the outcome of which is unknown.
Location
Here are the full list of advantages of basing your business out of coworking space.
Productive Atmosphere
Coworking spaces are full of energy, have vibrant designs and designed to maximize productivity.
Reputed Address
With coworking your business can list the address as a premium location in the city ensuring better brand recall.
Guest Management
All guests or stakeholders visiting the coworking space will be taken care of and managed well.
Mail/ Call Handling
With your business in coworking space, no mail or parcel will be missed and calls would also be answered professionally.
Zero Operational Hassles
Coworking spaces eliminate operational hassles and unwanted energy being spent to ensure smooth functioning of workspace.
Disadvantages of Coworking
Now that you know the advantages of a coworking space, you should also know the disadvantages that come with a coworking space. Depending on the type of business, these disadvantages might seem small, but they are there nonetheless. You can evaluate the pros and cons of moving in to a coworking space and then decide if you need a traditional office space or a coworking space.
Less Privacy
Some people like to work in privacy and some coworking spaces can actually deprive members of privacy. This is especially true for freelancers, small entrepreneurs or anyone who has taken a membership with a flexible or dedicated desk plan.
Most coworking spaces provide lounge access/flexible desk/hot desk for such members and this means members will be sitting out of an open area which anyone passing by can glance into their workstations.
Also, some of you might face difficulty in having a business related discussion in an open area where other members can hear the context of the discussion. This problem can be solved by having a discussion in a discussion booth or a meeting room.
However, coworking spaces will require you to use "credits" to be used for this activity. For privacy of workspace, we recommend you to consider a private studio which would act like your own office and still cost less than a traditional leased office.
Employee Poaching
Another common yet real concern about basing your business from a coworking space is employee poaching. Although there is no data to back up this practice, if you have to count all the disadvantages of working from a coworking space, employee poaching will have to be considered.
If your competitors are also housed in the same coworking space, it makes it easier for the competition to find out your best employees, talk to them and even offer them a job without even a formal interview. Although, chances for this are slim, it is still a possibility.
The counterargument is that if competition wants to poach your employee, they can still do it even if your office is nowhere near the vicinity of their business operations.
IT Security
Most coworking spaces provide enterprise-grade IT security for members, but if you are into technology you should know that no security is 100% foolproof. By basing your office in a coworking space, you are using a shared wired/wireless network which can result in data leakage even if security systems are in place.
A solution for this concern is to ask for a dedicated, leased network from your coworking space provider.
Benefits of basing your business out of a coworking space can be classified into two; mainly hard benefits–which are tangible benefits which affects the productivity of teams and has a direct impact on business and soft benefits which are more like intangible benefits that may or may not improve productivity and fuel business growth.
Hard or Tangible Benefits of CoWorking
Benefits of Coworking can be broadly classified into hard and soft benefits. Hard or tangible benefits of Coworking are benefits that are visible and will absolutely affect your business in a positive way. Soft benefits are "good to have" benefits that might or might not improve productivity but the business can
Location
One of the most important benefits of basing your business from a coworking space is the ability to choose the location. Most premium coworking spaces have offices in multiple locations and you can have your teams access these locations with a single membership pass.
Amenities
Amenities include basic features you would require in any modern day office such as power, water, security, elevators, lighting, ambience, food & beverages, gym, recreational facilities etc.
Hospitality
This includes personnel to take care of cleaning, printing and other office related activities that needs assistance.
Food & Beverages
Most coworking spaces offer food and beverages such as coffee, tea or even fruit-infused water that will be available throughout the day.
Technology
This is a fairly large term but it can be broken down further to multiple components such as:
High Speed Internet
Some coworking spaces offer some of the fastest internet speeds even unavailable in dedicated office spaces. Mostly, these are premium coworking spaces such as WeWork or CoWrks that charge slightly higher for a seat or a desk-but if you need high-speed wireless internet with minimal downtimes, you might have to pay little more.
IT Security
Even though you might attribute coworking as a model ideal for startups, freelancers or solo entrepreneurs, some of the biggest companies around the world are in fact using coworking spaces. These are primarily tech companies that need enterprise grade security so you can be sure that your IT security is covered.
Meeting Rooms
For any business having a professional meeting requires a professional setting which is offered by coworking spaces. In coworking spaces, depending on your plan, you can get meeting room credits which can be used through the month for your meetings.
Soft Benefits of Coworking Spaces
Culture
Some coworking spaces boast of a culture that is exciting, lively and ideal for millenials or the new age worker. Such coworking spaces have an open culture and it is up to you whether you choose to have your business in such a culture. Office culture is a broad term and depending on how you want to mould the culture of your company, you might want to take office spaces with coworking space provider that matches your company culture.
Stature
For many companies workplace is a symbol of stature and where the business is located reflects how well the business is thriving. Having your business based out of a premium coworking space reassures the stature to employees, clients, visitors, vendors and even investors.
Atmosphere
This is also an intangible benefit that can lead to better productivity. Atmosphere of the workspace includes neighborhood, vibe and maintenance of the place, approach road, connectivity or route of the place.
What Technology can you expect at a Coworking Space?
High Speed Broadband
IT Security
Visitor Management Services
Access Control
Wireless Audio/Video Projectors
Dedicated Telephony
Common types of coworking solutions
Like you would have read in the common terms related to coworking solutions, there are many options or types of coworking spaces you can take from your coworking space provider. We are listing it down for your understanding.
Hot Desk or Flexible Desk or Community Access
Technically, these are the same membership options and these are the cheapest option in any coworking space. A hot desk or flexible desk or community area access is a type of coworking space option which gives you access to the lounge area.
Hot Desk option in coworking space derived its name from a term called as "hot desking" also known as "non-reservation-based hoteling" which is a system in which multiple workers used a common physical workstation during different time periods.
The main idea behind this concept is cost savings which can go as much as 30%. This concept is very popular in cities where real estate prices are very high to a point where having a dedicated desk per worker is an impractical option. However, studies have shown that hot desking can have a negative impact on employee morale and even productivity.
In most coworking areas, these are open to "first come, first serve" model meaning you cannot have any assurity that you will get the exact same space when you come the next day or even after you have moved. It does not mean you will not have a space, it is just that your place is not fixed and any member can take the space and work from there.
Dedicated Desk
Like the name suggests, dedicated desk is a fixed space especially dedicated for the member of the coworking space. Unlike hot desk or flexible desk, the space is not reserved in a first come, first serve basis and is ideal for anyone who likes to keep an organized desk and wants to travel light during commute.
Enclosed Space or Studio
Enclosed office space is ideal for small teams that want to work with additional privacy. Most coworking spaces offering enclosed office spaces or studio spaces provide additional customization depending on client requirements. Such studio spaces might have glass walls all around to blend in with the aesthetics of the common space while still being isolated for privacy.
How much does it cost to work from a coworking space?
Now that you know the advantages and disadvantages of working from a coworking space, we can now get to calculating the cost for working from a coworking space. The short answer, "It Depends".
For instance a flexible/hot desk or lounge membership is the cheapest option you can take in a coworking space and then there is dedicated desk, private studio or enclosed working space. In an expensive city like London, there are hot desks available from as low as GBP 20, upwards to GBP 2000.
In countries like India, you can find coworking hot desk from reputed coworking space providers such as WeWork for as low as INR 6000 per month which translated to $100 a month. Depending on your location and the facilities you want from a workspace, you can select a package.
You can also tell us your coworking space requirements and we will get you the most economic solution available in your locality.
How Do I Find The Best CoWorking Space for Me?
There are many ways to find the best working office space for you, mainly:
Your own research
By your own research, we mean identifying local coworking offices, evaluating their features, looking at visuals, calculating costs, reading online reviews and making an informed decision. Now this can become very time consuming and you can alternatively go for a broker or a partner who can do all the groundwork and leave the decision making up to you.
Brokers or Partners
Some people tend to think that brokers or partners are not reliable and they try to push you for sales for any properties that they get maximum commission for. While this might be true for many brokers who are only looking at short term goals, if you find yourself a reliable real estate partner, they can give you dividends in the short and long term.
We are trying to make finding coworking space simple for everyone and we in the process of launching a simple search bar which will give you access to information about all coworking spaces in your locality.
We have also partnered with coworking spaces directly so you can simply fill this form and we will understand your requirement and provide your guidance on the best coworking space around your locality for absolutely FREE of cost. You can make your decision after visiting the coworking space and there is no commitment from your end.
Let us know your coworking space requirement by filling this short form.
How Does It Feel Like to Sit in A Coworking Space?
If you are a freelancer or small entrepreneur, you would have been working out of cafes or places with cheap internet and coffee. For such people, moving to a coworking space will feel like a big upgrade because there are facilities like high speed internet, unlimited coffee and hospitality personnel that will take care of your needs.
If you have been working in an established company for a while and working out of a professional workspace, you would feel pretty much like any other office, with very lively community area and like-minded professionals around you.
Depending on the type of membership you have taken with your coworking space provider, you could be working from your dedicated desk, to working from an open area.
You can check how images related to coworking spaces to get a general idea of how your office would look like.
Things to Check Before Choosing A Coworking Space
By now, you have an overall idea of the concept of coworking, coworking spaces, design, features and everything else you need to know. This section will summarize the things you need to check before choosing a coworking space. A coworking space provides flexibility, but that does not mean you have to take a wrong decision and then regret later.
Location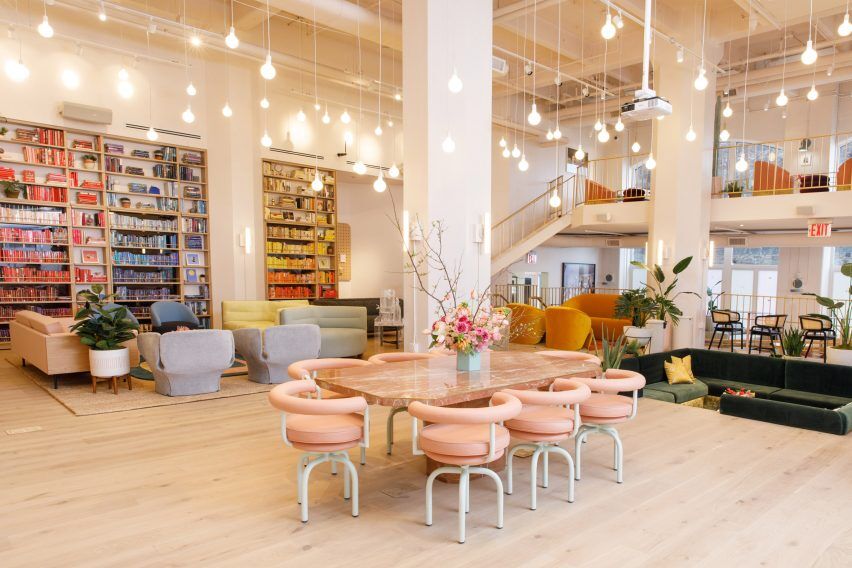 Ideally the location should be in the heart of the city, with good connectivity options for your employees. If you can find a coworking space that is nestled away from the main roads, it will reduce traffic sounds and will give you a calm atmosphere to work out of.
Ideally, if your coworking space provider has multiple centers in the city or globally, it will mean more flexibility for you and your employees and you can work out of different locations–which are required for client meetings.
Type of Office Solutions Available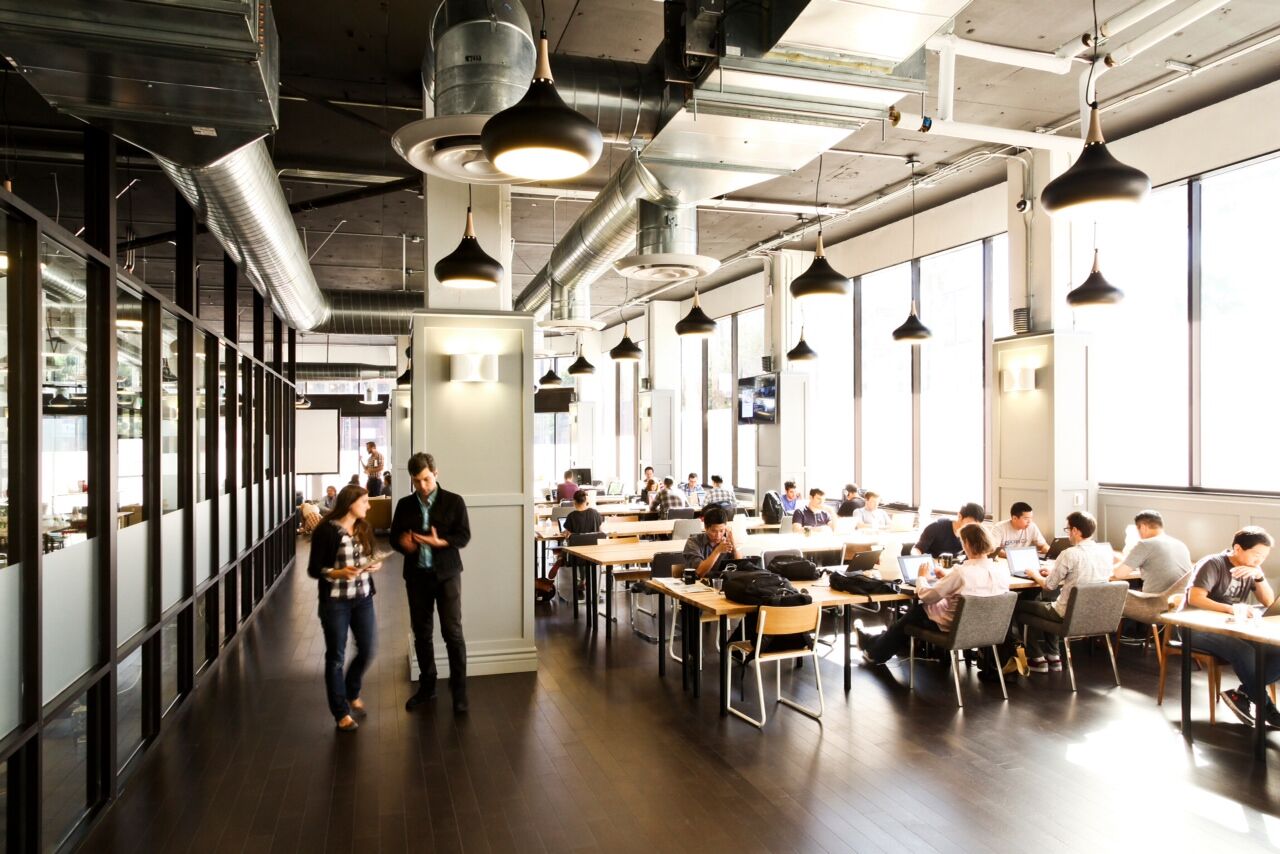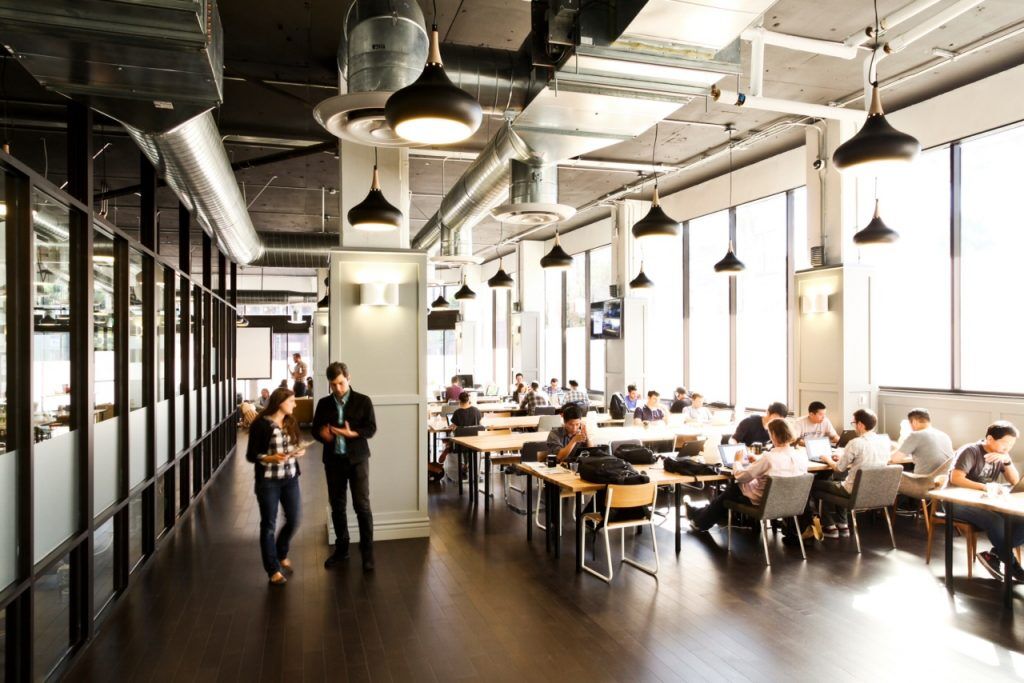 Most coworking spaces provide three options for their clients mainly, hot desk or flexible desk, a dedicated desk, an enclosed or studio space. Before choosing a type of coworking solution, it is important that you check the type of office solutions currently available and also with respect to your future needs.
For example, you need to ensure that the coworking space has enough options if your business expands and that you can get a studio space if required.
Pricing
The next most important thing to check when choosing a coworking space is pricing. As coworking spaces have mushroomed around all cities across the world, you need to check the pricing of different coworking spaces around you before taking a decision. You might get a coworking space with better features at a lower price so ensure you do your research.
You can tell us your ideal budget and we will find the best coworking option for you, free of cost.
Lock-in Period
Lock-in period is the minimum time you have to commit to a coworking space. For a client, the shorter the lock in period, the better. Some coworking spaces are now providing almost zero lock-in period, but for such places you need to verify the cost of other amenities as they might try to recover this cost elsewhere. For best coworking spaces with minimal lock-in period, you can contact us here.
Ambience
The ambience of a coworking space is also very important to ensure productivity and keep employees motivated. You cannot judge ambience in one day, so we recommend visiting the coworking space multiple times to ensure the place you are evaluating has a calm and soothing ambience and you can work here without distractions.
IT Security
As there are multiple companies and even freelancers using the same network in a coworking space, you need to ensure the coworking space you choose has a robust IT security system in place. Be very specific when asking about IT security and ensure your data is not compromised in any way.
Cleanliness
Another important factor to consider when signing up a coworking space is cleanliness. Overall cleanliness of the lounge area, restroom, discussion booths, pantry area should be considered.
Meeting Room or Print Credits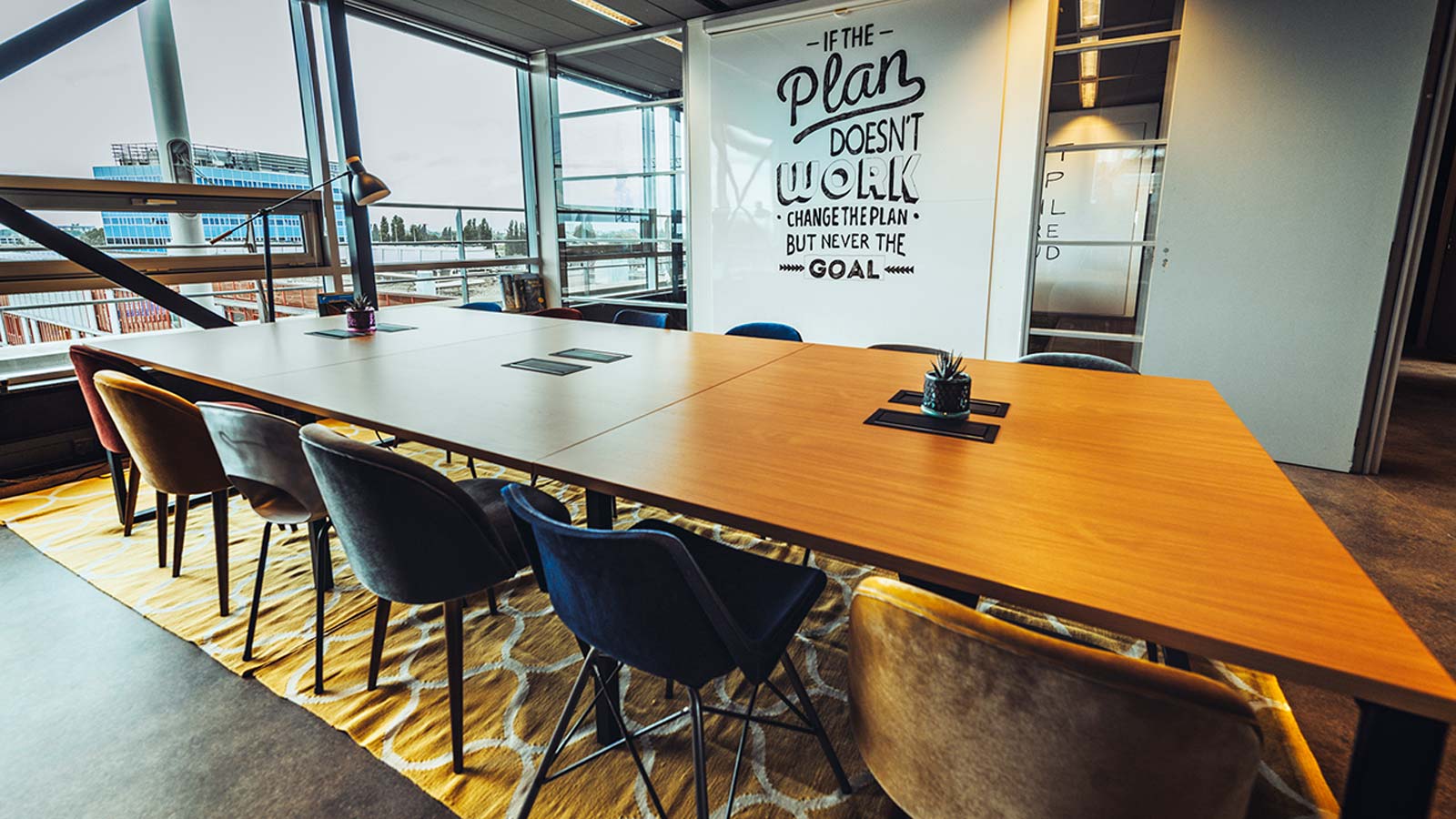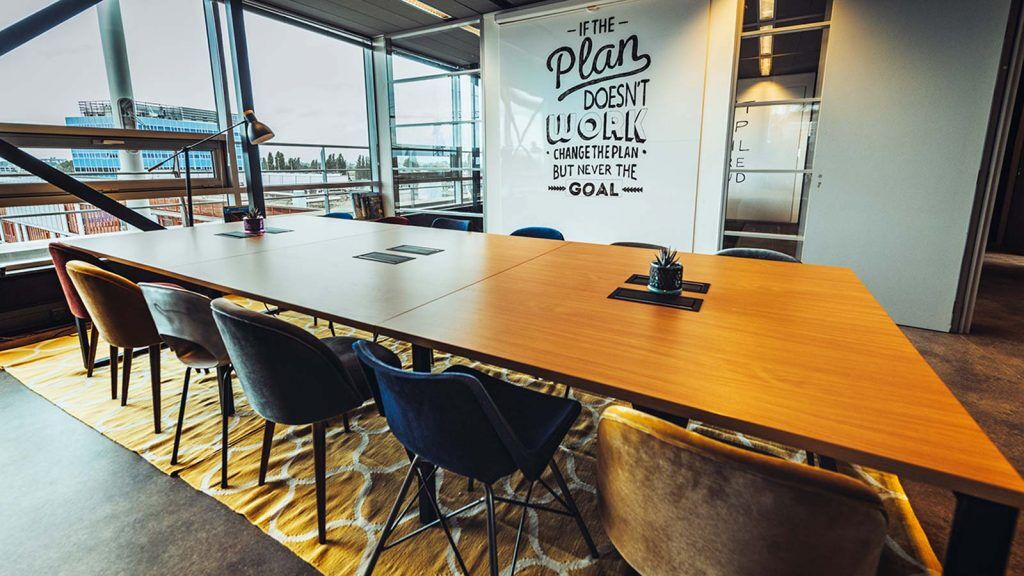 Most coworking spaces offer a specific number of meeting room or print credits which can be used to access these services during the month. Such credits are based on the type of membership you take up and ensure that you have enough credits to meet your business requirements. If you are a business that deals with a lot of prints, ask for more credits when you sign up for the space.
Hospitality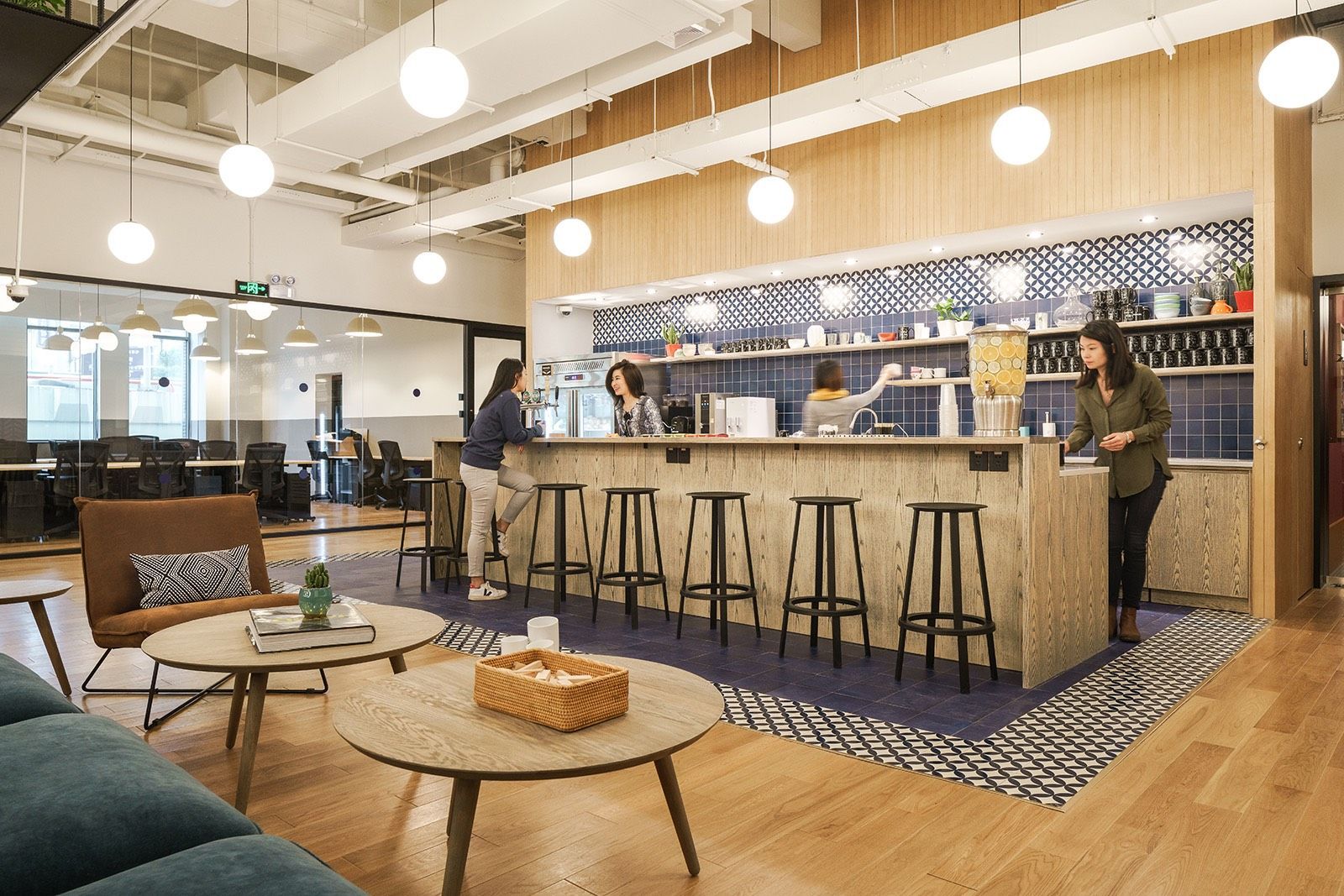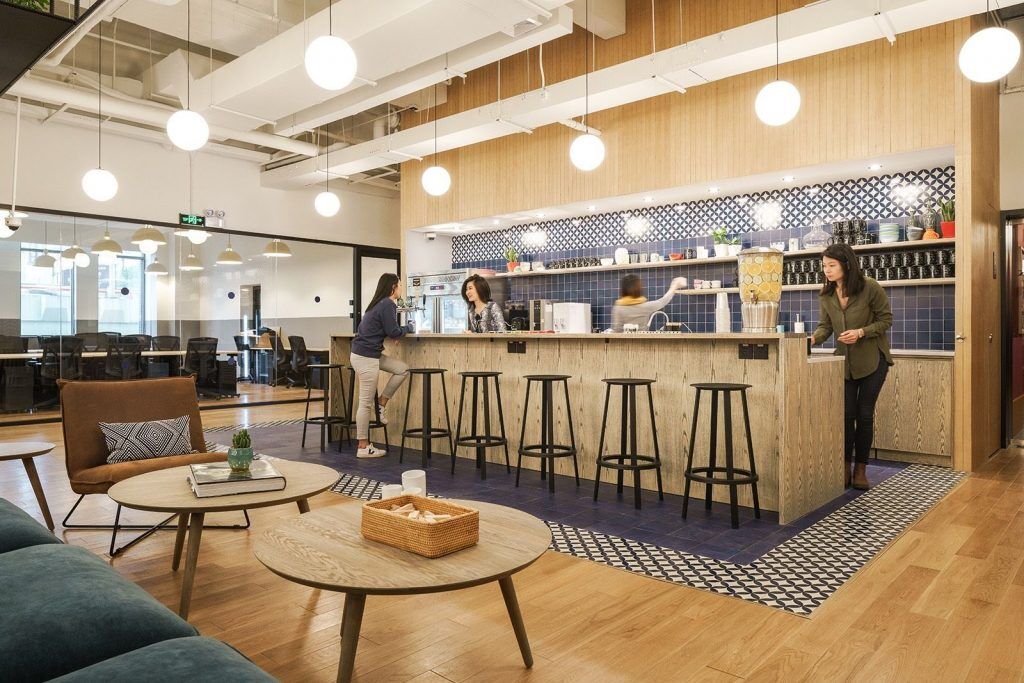 When evaluating the coworking space of your choice, also check the stock of pantry and how helpful are the support staff that will be ensuring day to day requirements of your experience there. Your employees should always have a positive and motivated support staff to ensure they are productive and able to perform at their best.
Recreational Facilities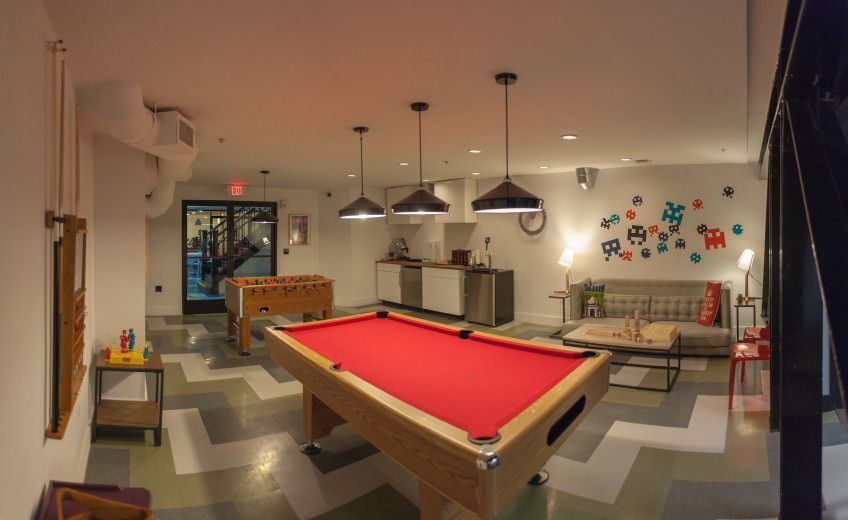 Some coworking spaces offer recreational facilities like foosball or table tennis but they might not necessarily be available. Ensure that you check the recreational facilities available at the center of choice so that you employees can relax and unwind. It is also a good idea to check the number of these recreational facilities available in the coworking spaces as with many companies or employees housed under same space, someone might be using them most of the time.
Use A Day Pass
A day pass gives you an option to work from a chosen coworking space for a single day. If your coworking space of choice permits a day pass, it might be a good idea to use a day pass before making a longer commitment.
A Personal Visit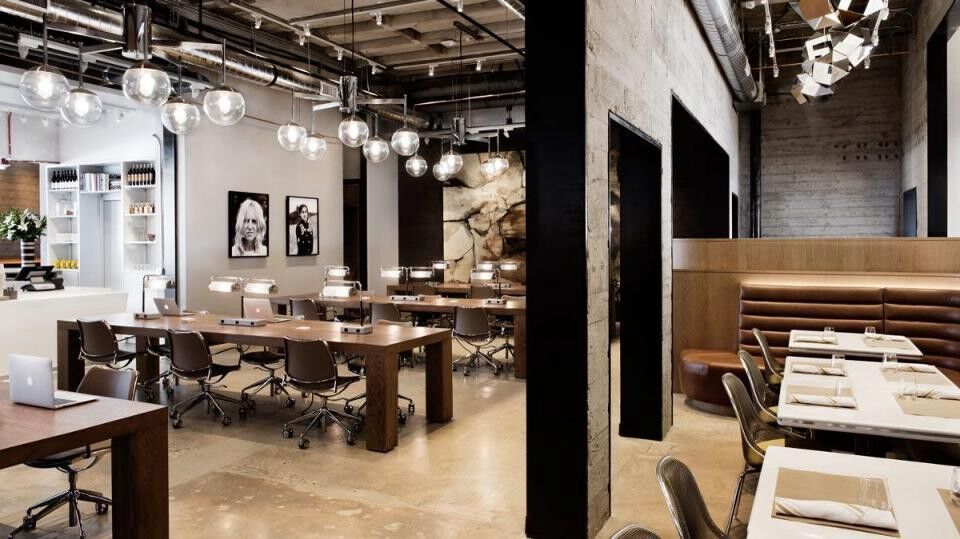 Lastly, do not take a decision about signing a coworking space without visiting the place in person. If the coworking space is in a different country, you can ask someone from your local trust circle to visit the coworking space and ensure the above mentioned facilities are available and that the place is adequate enough for your business.
If you want to know the best coworking space in your locality, leave us your email address and seat requirements, we will send you an email with the best options, with a price breakdown absolutely free!
Frequently Asked Questions
Is there privacy in coworking spaces?
Yes, but it depends on how much privacy your business needs.
How to choose a coworking space?
Only you can decide which type of coworking space suits your business requirements. You can read this section on how to choose the ideal coworking space for your business.
Are coworking spaces adopted by big companies?
Absolutely! In fact, even large companies are now moving to coworking as they can significantly reduce the cost of office spaces, avoid operational hassles and have the flexibility to scale up or down as per business requirements.
If you need a Coworking space in your locality, feel free to fill this form and we'll find the best deals and help you find your perfect office space!