Last Updated on 1 year by EasyCowork Team
Coworking benefits, advantages and perks outweigh a traditional office 9 times out of 10.
If you are considering an office space for your business, there is a good chance that you would have heard of something called as a "coworking space".
A coworking space, shared office space, managed office space or any of these terms simply implies a shared office space that many different companies use.
If you are wondering why this trend has caught on, here are 18 benefits of coworking you should know. 
We have also written an indepth article about Coworking space advantages and disadvantages, you can read it too before making a choice for your office space.

Advantages & Disadvantages of Coworking
After working full-time for more than 12 years, I switched to working for myself and trying to earn a living online.
If you are interested in the whole concept of making money online, you can check out some of my other posts including 10 Easy Ways to Earn Money Online without Investment, How to Earn Money from YouTube, how to earn money from Facebook and how to start a blog and make money.
I have also written a detailed post on How to Start an Online Business That Changes Your Life, How to Live a Simple Life And Be Happy–you can read it if you are interested.
I recently helped a client of mine generate $1000 in income from his YouTube channel that was not making any money and even you can do the same.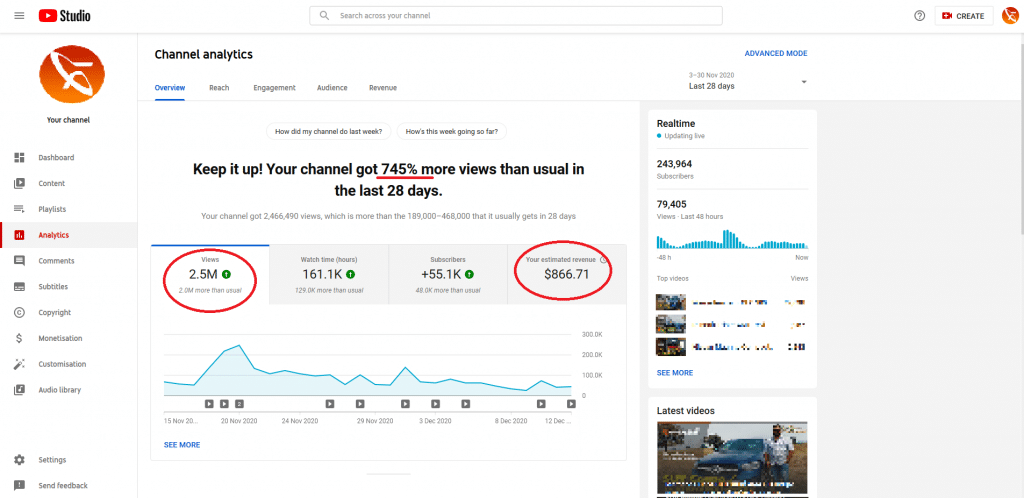 Earlier, I had co-founded a video company and raised $2 million in funding and then got fired from the company I started. I had done lot of testing and research on how to monetize YouTube and now I use the same skills to help other YouTubers.
You can read my full story here if you are interested.
Monetary
The most important aspect of a coworking space is cost savings.
When you base your business out of a coworking space, you can actually save in two types of expenses–Cap Ex (Capital Expenditure) & OpEx (Operational Expenditure).
Capital expenditure is the total capital you have to invest in an office space from deposit, interior designing etc. Operational expenditure is your investment in operations such as support staff, power/water bills etc. 
Scaling Up or Down 

One of the biggest advantages of a coworking space is that you can scale your business up or down as per your requirements.
In case of a traditional office space, you the business owner will have to probably take up another floor or even look for a different building if you need more space.
In case of coworking, you can just purchase additional seats and you can expand your team immediately.
The same is the case when you want to downsize. You can reduce the number of desks you have taken and the coworking space will sell additional space to other companies bringing your cost down. 
Inspiring Designs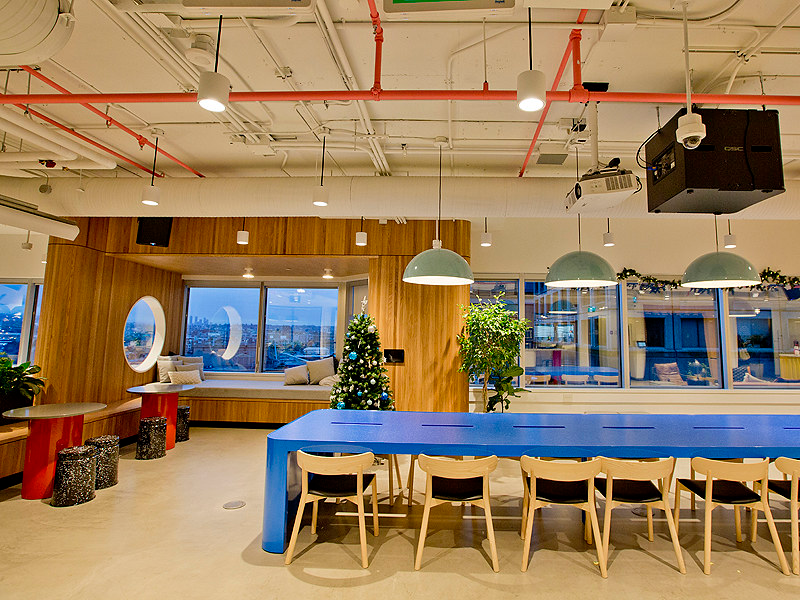 Designing an office interior is hard work and often expensive.
Most coworking spaces around the world now use modern, elegant designs which are inspiring and expensive to replicate if you want to build an office space yourself. Inspiring designs boost employee productivity and can help your team perform better.   

Prime Real Estate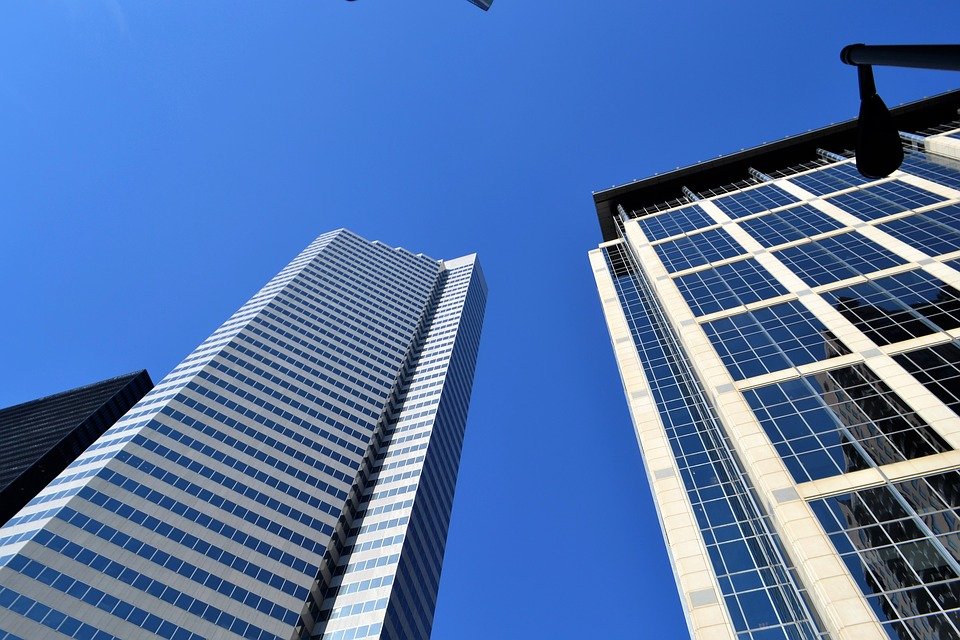 One of the most attractive features of coworking spaces are that they are usually located in prime locations.
In cities like New York where real estate prices are over the roof, taking a coworking space is the only way you can have your office in a prime location. 
Improved Productivity 

Its no surprise coworking can improve your productivity if you are a solo entrepreneur. Same is the case if you work in teams too. Rather than having operational issues, you can focus on getting your work done. 

Networking 
Coworking provides you networking opportunities to collaborate with like-minded people.
Most coworking spaces have special community-engagement activities that can be beneficial to meet new people with same interests.
Popular coworking spaces such as WeWork have technology enabled solutions that helps you connect with the larger community. 

New Business Opportunities 

This could be considered an additional benefit of networking. Consider you are small independent consultant or a small business owner and you work out of a large coworking space with hundreds of other companies.
You will have access to their internal social media network and also be able to meet lot of business owners during your work timings.
This will give you invaluable insights into problems faced by other companies and make pitch to grow your business. 

Stationaries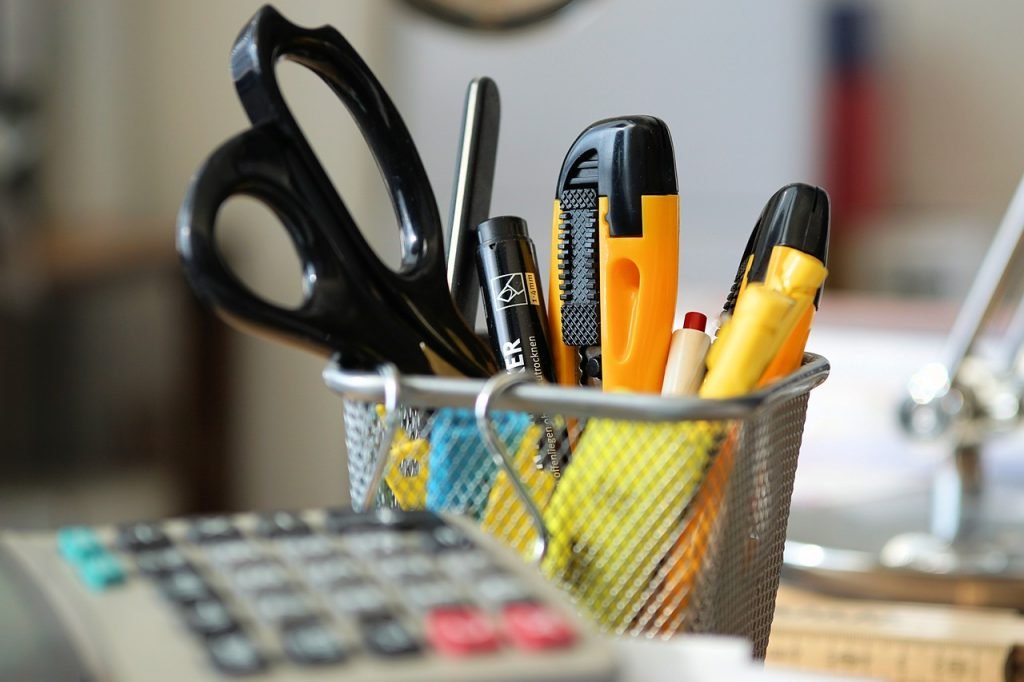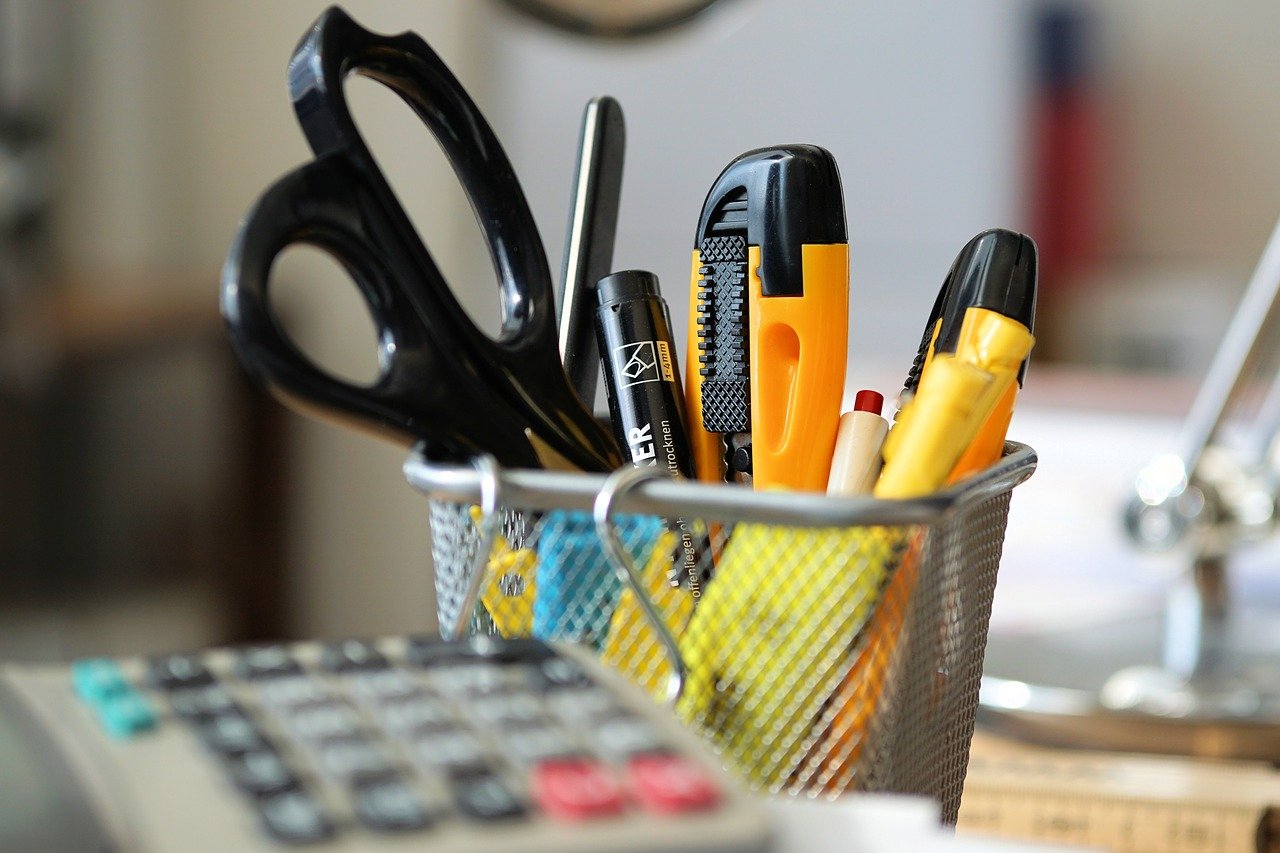 Most coworking spaces provide stationaries as part of their monthly package.
With coworking spaces you will never run out of paper, printer inks, pens and any other office stationary that you need for your business.
If you are basing your business out of your own office, you will need to have someone to manage all of this and ensure that you pay bills to stationary vendors and all associated procurement procedures are completed.  

High Speed Internet 

Coworking spaces offer high speed internet–cost of which is also included in the monthly or yearly package.
In premium coworking spaces such as WeWork, there are special firewalls and servers to ensure that your data is safe. With many multi national corporations working out of coworking spaces your data will be secure along with high speed internet. 
Technology 

Coworking spaces provide a host of special benefits that include great technology that your business can use.
This includes state of the art IT security, visitor management software, platform to connect with other coworking members in the same space and also technology that makes conducting business such as booking meeting rooms, getting prints for office easy. 

Functional Spaces 

As you would have heard, most coworking spaces are designed to be beautiful and productive at the same time.
Established coworking spaces hire seasoned and expert interior designers to design their interiors which makes the spaces beautiful as well as functional.
By functional, we mean spaces that help employees collaborate like common pantry with seating arrangements, patio furniture that is also ergonomical and even open air work areas. 

Mentorship 

Coworking spaces provide a unique benefit to members that it is easier to find mentors and interact with them on a personal level.
By accessing the same space as used by established companies and their founders/senior executives, you would be able to find the right mentor who can guide your business forward.
For startups and new business, this could very well be the difference form succeeding in your business and failure. 

Preventing Loneliness 

If you have ever tried to go solo with a business, you would know that its not easy.
When working from home on a blog, a side project or a business, you can get lonely and finding motivation can become tough.
When we spoke to many independent business owners or freelancers, the number one reason why they chose a coworking space is because they feel it motivates them to be productive and work in an environment that is meant for work and nothing else. 

Meeting Rooms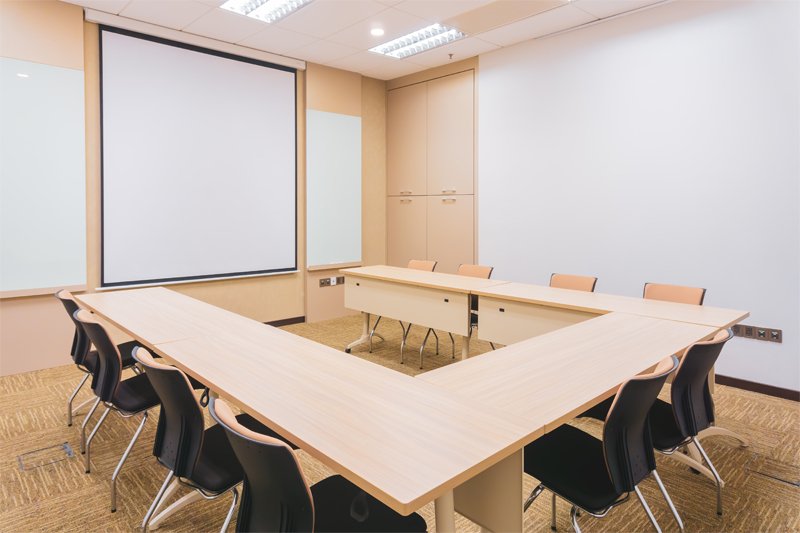 Another benefit of coworking space is great meeting rooms for your business needs.
Whether it is to impress potential clients, interview early hires for your company or just have a casual chat with your acquaintances, a coworking space will give you meeting rooms that offer privacy, technology and support staff to conduct your meetings peacefully.
Do note that most coworking spaces provide limited number of meeting room credits for members and additional meeting credits will have to be purchased as and when required. 

Free Beverages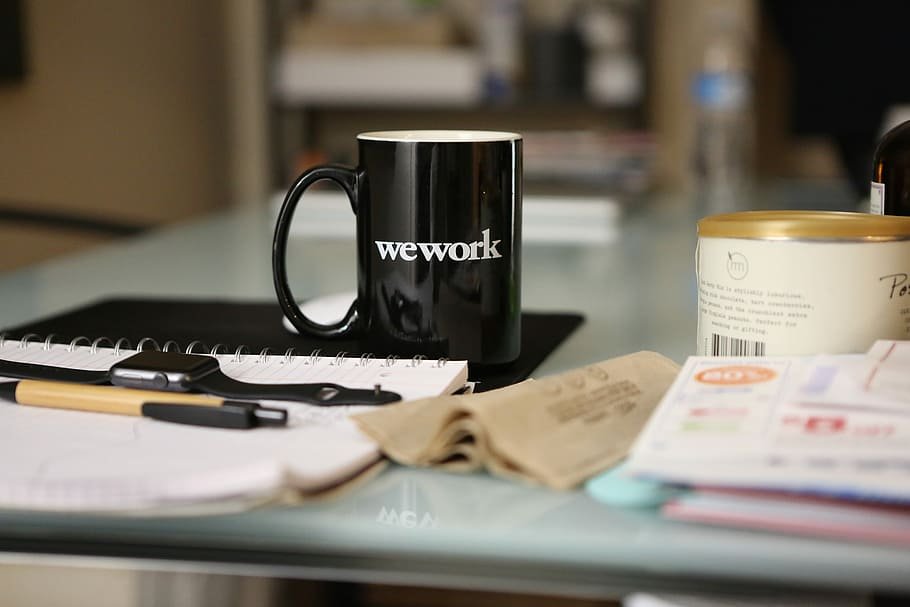 Almost all coworking spaces offer the benefit of free beverages to members. This includes fruit-infused water, coffee, tea and even beer.
For working professioals who love their beverages, coworking space is definitely a good idea to save money on operating expendictures associated with managing an office space.  
Support Personnel 

Hiring office support personnel in any organization/country is expensive. Support personnel include watchmen, maids, cleaning personnel and IT support staff that is essential to keep your business operational.
With a coworking space, all these requirements are met without you having to hire personnel individually or manage them. 

Zero Maintenance 

When basing your business out of a coworking space, you almost have zero maintenance costs.
Maintenance includes keeping the place clean, ensuring printers and essential supplies are present, furniture is in good condition etc. By eliminating maintenance, you save on lot of time and money. 

Better Chances of Funding 

Many early stage businesses require funding to scale. Funding depends on many factors including the product market fit, the background/experience of founders and overall brand image of the business.
If your business is based out of a basement, there is significantly lesser chances of getting funded (not that its impossible).
For a start-up, having the business out of a coworking space makes it look more professional and is an added advantage when meeting investors or mentors.  

Cross Promoting Your Business 

Lastly, one of the most significant benefit of a coworking space is ability to sell your product or services to other companies that might be willing to pay for these.
For instance, if you are a freelancer or any professional offering any kind of service, then the best place to get more clients. Most coworking spaces have community mailing and even member apps that can be used to promote your business. 

At Easycowork we try to help you find the perfect office for your business through our partner network. If you need an office space, do let us know using the form on our contact us page.