Last Updated on 1 year by EasyCowork Team
5 Reasons Why You Should Work From a Coworking Space Rather Than From Home in 2022.
Urban living has its own charm and so does coworking. Both are lively and have thier own unique perks.
After working full-time for more than 12 years, I switched to working for myself and trying to earn a living online.
If you are interested in the whole concept of making money online, you can check out some of my other posts including 10 Easy Ways to Earn Money Online without Investment, How to Earn Money from YouTube, how to earn money from Facebook and how to start a blog and make money.
I have also written a detailed post on How to Start an Online Business That Changes Your Life, How to Live a Simple Life And Be Happy–you can read it if you are interested.
I recently helped a client of mine generate $1000 in income from his YouTube channel that was not making any money and even you can do the same.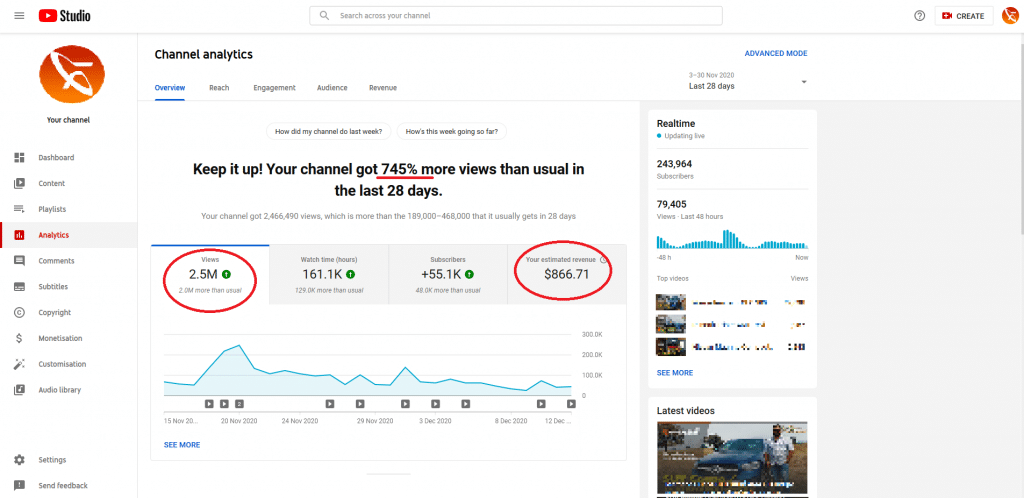 Earlier, I had co-founded a video company and raised $2 million in funding and then got fired from the company I started. I had done lot of testing and research on how to monetize YouTube and now I use the same skills to help other YouTubers.
You can read my full story here if you are interested.
Be it the widely dynamic real estate industry with the trend of buying and selling of condos or the call to choose a healthier vegan way of life to fight the effects of sedentary lifestyle, the urban dwelling is continually evolving.
One of the ways in which urban real estate has changed over the past few years has been the emergence of co-working spaces for professionals and business holders plying their trade in various fields.

Why You Should Work From a Co-Working Space Rather Than From Home (source: Unsplash)
What is a Co-Working Space?
A co-working space can be defined as membership-based workspaces where a diverse group of professionals, freelancers and remote workers work together in a shared communal setting.
Unlike a traditional office, a co-working space has members who are employed by different companies, projects and ventures.
A co-working space where individuals and companies lease out a rental office space from a coworking provider who operates the facility.
One of the reasons why a co-working space is a better alternative to working from home is the fact that members can enjoy the benefit of a serviced office space that provides them reception service, meeting rooms, printer services and a communal pantry.
How is coworking than working from home?
1)  It helps increase your productivity.
Working from home can be good for some people but there's no denying the fact that the temptation to work on your laptop from the bed does come up now and then.
The social and corporate surroundings of a co-working space encourages you to get out of bed on time and get into work.
Having committed professionals around you increases your productivity and keeps away the distractions that creep in while working from home.
2)  It easily separates personal life from professional life
Working on a computer that you usually use for either binge watching, scrolling down Facebook feeds or watching Youtube videos can be an ardent ask.
At a coworking space, you can easily separate your private life and professional life by working in a tidy environment which adds structure to your daily work routine and helps you strive harder for your work goals.
You can give your best at work going at it in a co-working space and then later get back home to fully enjoy the rest.
3)  It presents ample opportunities for networking and physical fitness
It is possible that while working from home, you go through the whole day without actually interacting with anyone or doing some physical exercise.
In a co-working space, there are plenty of ways in which you can interact with people around you and if you are lucky, a coworking space with a gym which offers pull-up bars, treadmill, dumbbells, ellipticals etc. 
You get a professional place where you can hold client meetings. At the common pantry area, you get to meet people with different work backgrounds and get to share ideas and have a sense of community.
This typically helps young entrepreneurs build solid connections, learn something new and create useful partnerships.

Why You Should Work From a Co-Working Space Rather Than From Home (source: Unsplash)
4)  It is cost-effective than a traditional office space
Cost of a traditional office space can be very expensive. Co-working spaces avoid the financial burden of long-term leasing and the tedious legal documentation involved in it.
Plus, you don't have to purchase your office furniture since the co-working spaces mostly come with fine and elegant office décor.
True, you may not find the comfort of your home but you do get a lot of perks like concierge services, cafes, gym or health centre, seamless internet that help you work effectively.
5)  Flexible and vibrant work atmosphere 
Co-working spaces provide you flexibility of work timings unlike a mundane 9-5 setup.
You can do a little bit of running going to and from the coworking space to get yourself pumped up. You can bring healthy drinks and smoothies along the way while you're at it .
You can also change up your place of work from the options that the shared space present and choose from terrace setting, standing desks to dedicated booths. You get to pick your spot for that next level of brainstorming session.
Working alone at home can lead to stress issues and anxiety and this is where co-working space becomes a boon for you.
Some people crave for the office chatter, the sound of laughter in the neighbouring cubicle, or the keys jangling on the computer.
The presence of energetic workers in the vicinity make it a vibrant work atmosphere for you to operate in. You get the chance to socialize and bounce ideas off each other and keep your mind healthy and motivated throughout the day.
There could be occasions when your family gets neglected while you share your work timings at home with them.
Being in a co-working space helps you spend quality time after work. You will get time to take a tour of the city like Toronto and explore the best things it has to offer.
Co-working spaces keep you energized as you find new meaning to the work that you do. Your work identity improves as you become more open to new mind-sets carried by your co-workers in the shared space.
If you have a new start-up and want to increase your business presence online, a coworking space could very well be the best answer for your flexible, real estate needs.
Recommended Reads