Last Updated on 2 years by Anoob P
In this post, we are going to look at 15 Free Business Name Generator to Find the Best Company Names in 2022.
Creating a good business name is the first starting point of a successful business.
There are many factors you need to consider when figuring out a business name and the more options you have the better.
You need to think about your niche, target audience, target market and several other factors.
After working full-time for more than 12 years, I switched to working for myself and trying to earn a living online.
If you are interested in the whole concept of making money online, you can check out some of my other posts including 10 Easy Ways to Earn Money Online without Investment, How to Earn Money from YouTube, how to earn money from Facebook and how to start a blog and make money.
I have also written a detailed post on How to Start an Online Business That Changes Your Life, How to Live a Simple Life And Be Happy–you can read it if you are interested.
I recently helped a client of mine generate $1000 in income from his YouTube channel that was not making any money and even you can do the same.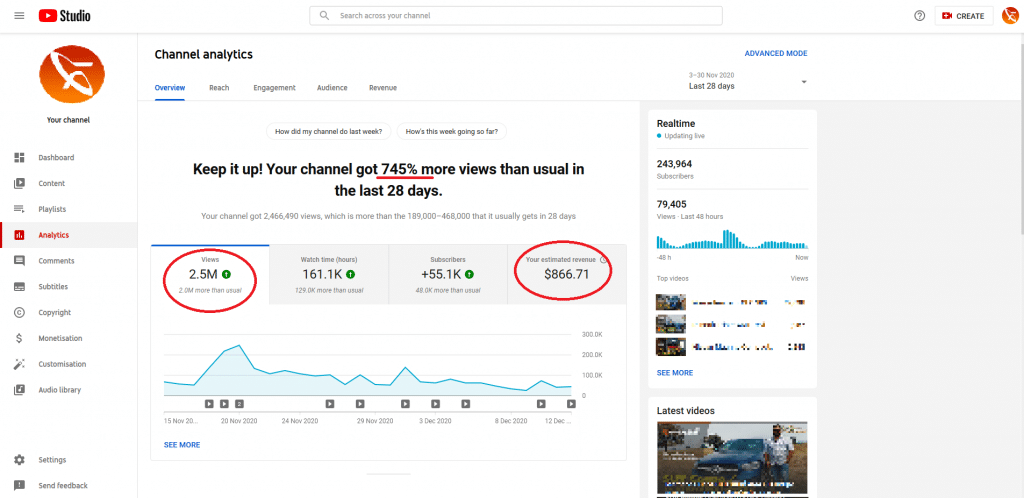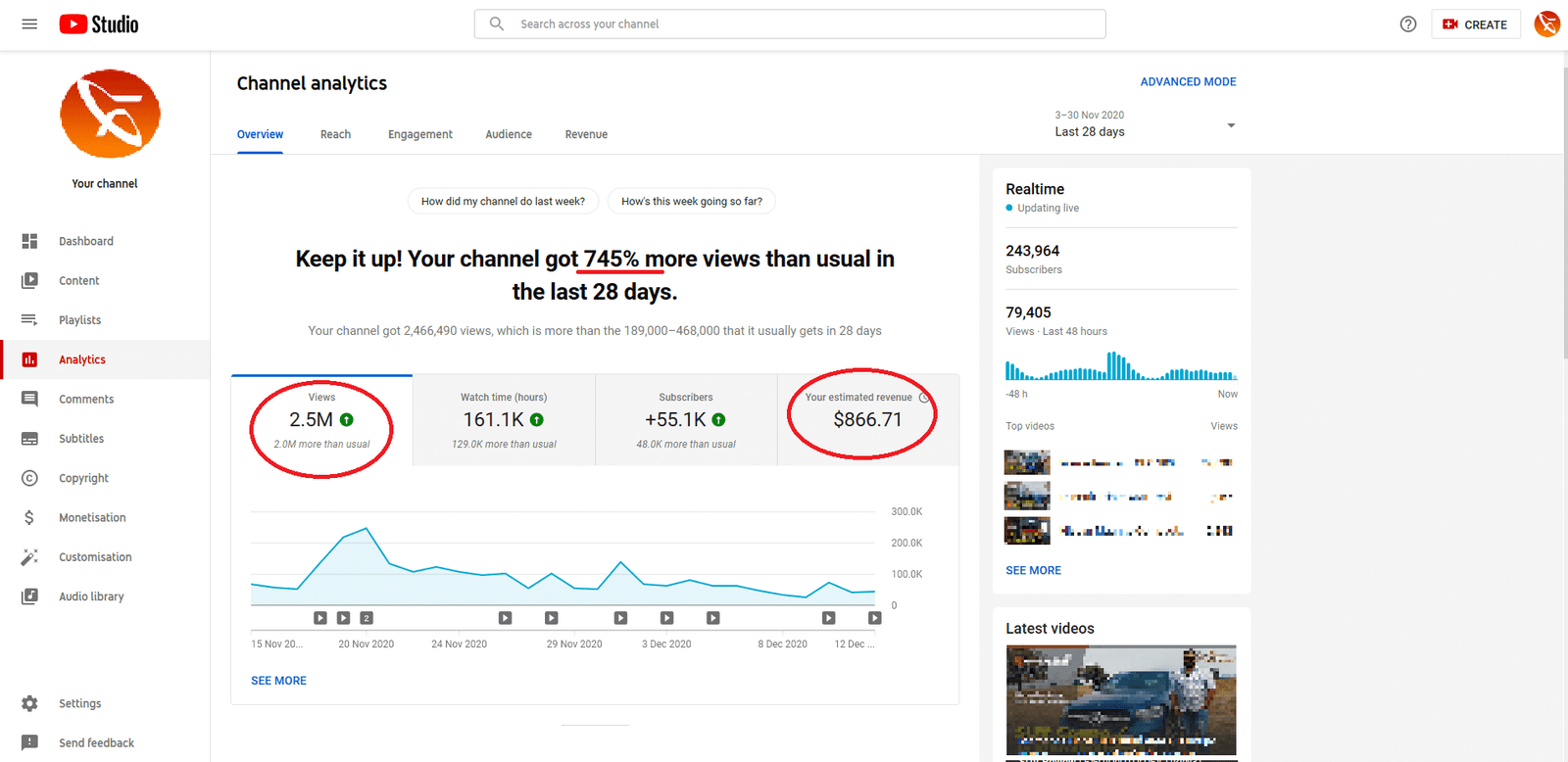 Earlier, I had co-founded a video company and raised $2 million in funding and then got fired from the company I started. I had done lot of testing and research on how to monetize YouTube and now I use the same skills to help other YouTubers.
You can read my full story here if you are interested.
15 Free Business Name Generator to Find the Best Company Names [2022]
Importance of Business Name
Business name is one of the important factors when it comes to the promotion of your products, services or company. This is why you have to choose a catchy, impressive and attractive business name.
For new entrepreneurs, the business name sets the right foot towards a brand creation. All the digital part of your business from brand creation, logo making and promotion to marketing is based upon the name you give to it.
Apart from the marketing aspect, business names are significant to attract investors also. Even when the investors look for business potential, the underlying qualitative factor like the brand name determines how impressed they are. 
With a catchy and impressive name, you should also be careful about the communication element in the business name you choose. This is often the hard part when coming up with names for your company. They are the first impressions about your company and hence, have to carry something associated with it.
It should define who you are, what you sell and attract customers and investors. The business name is a trademark of your company and can play an important role in influencing others. Your product gets identified with the brand name and it is always better if it contains the identity, emotion and power of the latter and yet, is not too complicated.
It is often hard to come up with names that would convince people about the company and the services; let that be investors or customers. You will have to keep in mind a lot of factors while deciding a name for the brand. It is best if the name sounds pleasant and brings a lot of positivity to the customers.
However, you have to be careful about giving puns which might be difficult to understand. Even though they could be creative and beautiful, it might not turn out successful if many could not get anything out of it. The most important thing about the name is that it should describe your product or something about the company in a simple yet effective way.
What are Business Name Generators?
Business Name Generators are the websites that help you to find business names related to your company, products or services. They can be both free and paid. A lot of online websites generate impressive business names that attract customers and have a unique identity.
All you have to do is search for names with the words you can associate the best with your product. It can be any emotion, memory, nostalgia, quality or whatsoever. The business name generator will give you a lot of ideas and names related to these keywords for you to shortlist and select. 
Your shortlisted entry of the names can be focussed on the idea of the product, its potential and you can also ask for opinion to your family and friends. Many times, a business name need to be changed or cannot be used because of the similar name associated with any other product or company.
This is when a business generator is available for help and guidance. It helps you to select a unique name unused by any other institution via the domain availability facility. The popular business name generator sites are Shopify, Oberlo, Cool Name Ideas, Word Lab and so on.
Free Business Name Generators
Shopify
In order to find a lot of company name suggestions, Shopify is one of the best free business name generators. It generates many business names as per the key word you have entered and also will check on the domain availability. It gives hundreds of business name ideas for you to start short listing. There are a plenty of options and new innovative thoughts for your brand name when using Shopify.
Generate Business Name
Namelix
Namelix is a free business name generator which is easy to use. It generates short and catchy business names with the help of artificial intelligence. By entering key words, you will get a lot of name suggestions. It also helps you to find out the availability of domain names.
Generate Business Name
Business Name Generator (BNG)
Business Name Generator is a free tool that gives you a lot of company name suggestions for your start-up, company or website. It also identifies the domain names available for the business. In fact, Business Name Generator can be said as one of the best because it helps you to filter the results based on Popular, Modern, Short (under seven letters), Phrases After, Business, Tech and much more.
Generate Business Name
Anadea Business Name Generator
Anadea is a free and simple online business name generator to look for names for start-ups, companies, games or even mobile apps. You can search business name ideas in the industry category. It offers different options such as healthcare, software, travel, tech, and many more. The tool also allows you to discover a perfect name for your website. You need to enter a few keywords and get inspiring naming ideas with its business name maker.
Generate Business Name
Oberlo
Oberlo is a free business name generator helping in finding business names for your company or product by click of a button. It is easy to use and have more than hundred name suggestions for your company in a lot of domains. It is in particular useful for start-ups and all you have to do is enter a key word related to your company and then click "Generate Names". 
Generate Business Name
Cool Name Ideas
Cool Name Ideas provides you with company name suggestions through the key words you give relating to your website, products or company. The search bar asks for the type of business, customer benefits as well as the domain names you needed to come up with a lot of suggestions. One of the important factors about this business name generator is that it provides step-by-step guidelines through screenshots on how to use it and hence, improves user experience. 
Generate Business Name
Wordlab
Even though they have nearly 7 million potential names, this business name generator requires you to discover the unique name for your company or website individually. You can search through the key words on your mind and click on "Get Name".
Generate Business Name
Freshbooks 
Freshbooks offers new company name suggestions in different categories according to the industry which you choose. After you get started, the page directs you to select the different areas to which your product or website is related. This easy and free company name generator is interactive and has a lot of potential names and suggestions for your company.
Generate Business Name
WithinTheFlow 
This company name generator gives you a lot of fresh ideas on the business names you want for your company or website. It is an easy to use and free tool with a long list of suggestions based on your key words. All you have to do is search in the business name generator.
Generate Business Name
Getsocio 
Getsocio is a free name generator suggesting you company names once you enter the key words on the search bar. It offers you a lot of domain names; however, all of those end with getsocio.com. After selecting a domain name, you will have to give information like name, email address and password to move to the ecommerce store.
Generate Business Name
Domain, app, & company name generator Panabee
Panabee is a company name generator which brings best results when you enter two key words on the search bar. It also gives domain names, even though the default domain is .com. the best thing about Panabee is that it gives creative ideas and company names. This is a free company name generator.
Generate Business Name
NameSmith
NameSmith is a free company name generator which allows you to give 5 key words you want to use as your business name. It helps you to include more ideas, which will be effective and innovative. Namesmith Tool shows you the domains with the exact, blends, pre-suffixes, rhymes, and modifications.
Generate Business Name
Hipster Business Name Generator
Hipster is a great business name generator when it is all about unique names that are catchy, impressive and leaves a mark on your minds. Even though you cannot search with the key words or incorporate your ideas, the company name generator gives a series of names for you to select.
Generate Business Name
Namestation
Namestation is a free name generator which gives you a lot of options. The business generator has a lot of filter for results that helps you to narrow down the list of names and you will find it easy to shortlist names. It also shows the familiar and popular suggestions, so that you can come up with a unique name. Moreover, you can change the way it generates names if you want.
Generate Business Name
Names4Brands
Names4Brands is a business name generator offering a lot of options to give you the best company name. Even though they prefer two words as key words, you can enter even more words relating to your ideas and about your company. In this generator, you will get names in 18 different languages, increasing the list of names provided. It is a simple business name generator with ideas and suggestions which are available in trademark/ domain/company registrations. 
Generate Business Name
So there you have it, best free business name generators to create the best name for your business.
If you need any help growing your business, feel free to connect with us.
Frequently Asked Questions about Business Name Generator
How do I create a catchy business name?
You can use any of these 15 Free Business Name Generator to create a catchy business name in 2022.
How do I know if a business name is taken?
You can check Federal Trademark Records or check if the domain is associated with any business.
Should your LLC be your name?
It is not required that the LLC should be the same name as your given name.
Recommended Reads
15 Free Business Name Generators
15 Free Business Name Generators Summary
Here are 15 Free Business Name Generators you can consider in 2022. Most of these business name generators are free so you can easily get started. 
15 Free Business Name Generators
Pros
Most 15 Free Business Name Generators are free
Some Free Business Name Generators also give you option to check domain availability 
Cons
Free Business Name Generator are mostly for English language