Last Updated on 4 months by Anoob P
Do you want to change Reddit Username? Here's how to do it!
Long back when I first created my Reddit account, I had given some random name.
When I started using the account, I wanted to change the username but I wasted far too much time trying to rename by Reddit account.
So here is the short answer to your problem:
You cannot rename your Reddit account.
I even tried creating a new Reddit account and merge two Reddit account and keep the new account in an attempt to rename the older Reddit account.
I had done this for my LinkedIn account, but Reddit does not provide an option to even merge your two accounts.
In this article, let's look at some alternatives to change Reddit username.
If you are interested in the whole concept of making money online, you can check out some of my other posts including 10 Easy Ways to Earn Money Online without Investment, How to Earn Money from YouTube, how to earn money from Facebook and how to start a blog and make money.
I recently helped a client of mine generate $1000 in income from his YouTube channel that was not making any money and even you can do the same.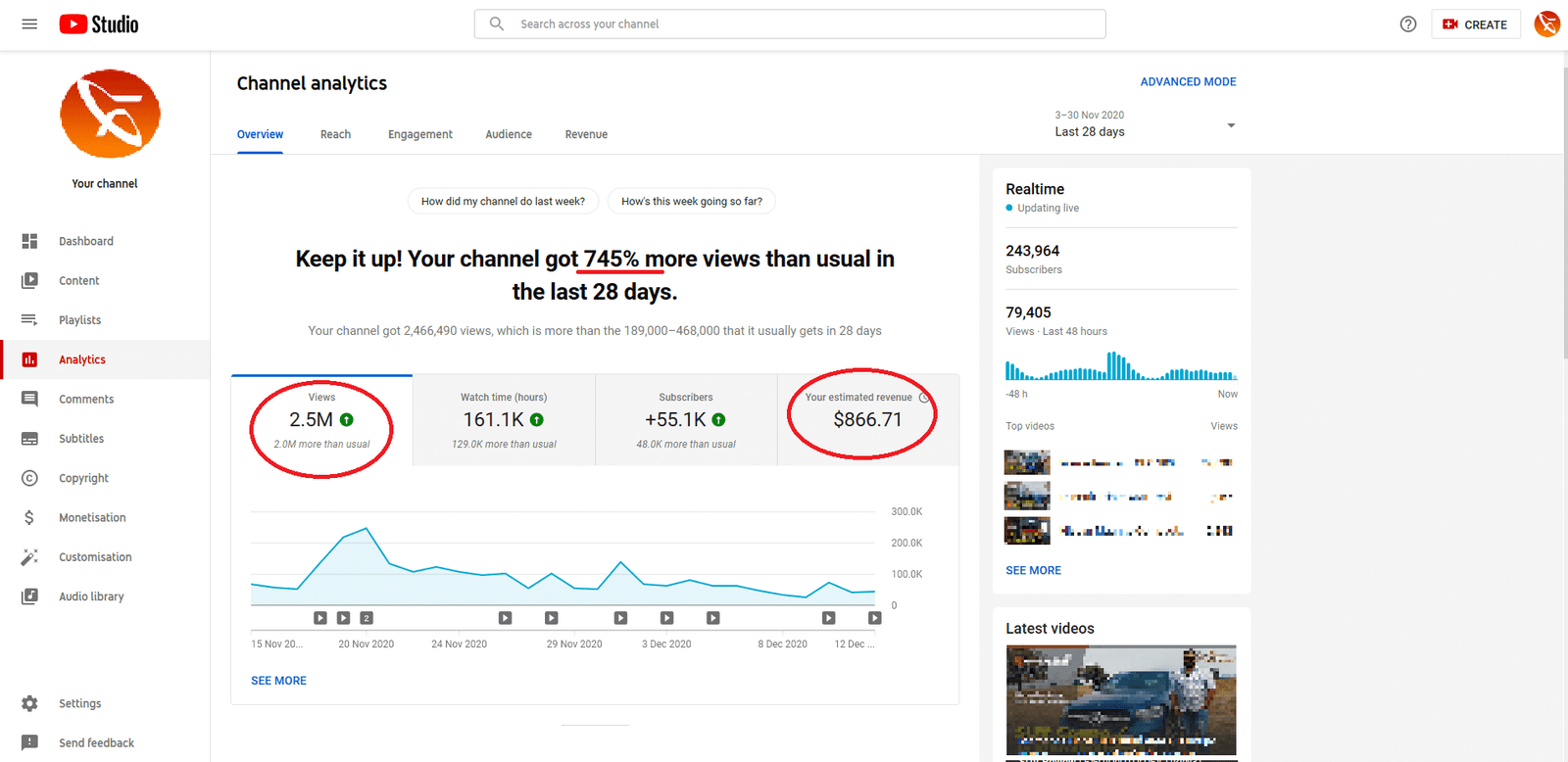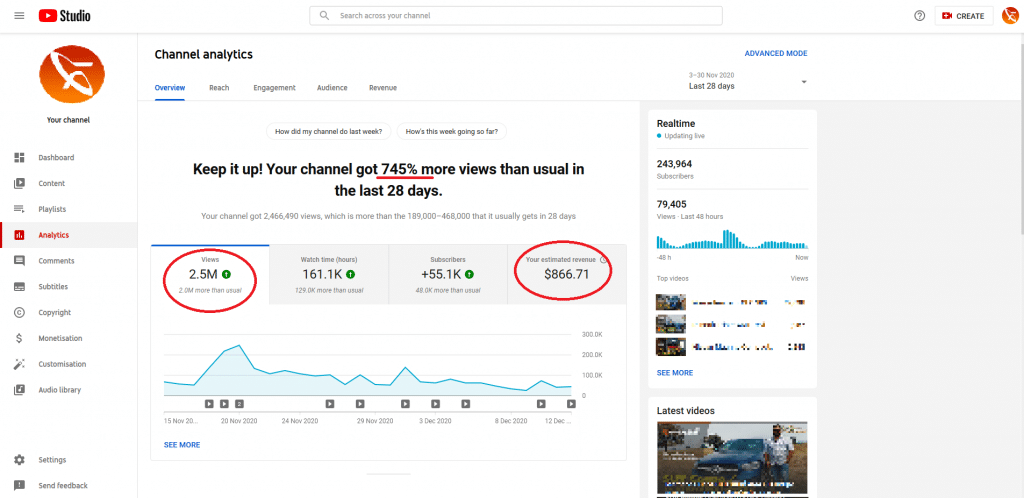 Earlier, I had co-founded a video company and raised $2 million in funding and then got fired from the company I started. I had done lot of testing and research on how to monetize YouTube and now I use the same skills to help other YouTubers.
You can read my full story here if you are interested.
We will also look at 5 Best Reddit Username Generators to help you choose the perfect Reddit username.
How to Change your Reddit Username
Your Reddit username might not look as attractive or unique to you after using it for a few years-especially if you had made the username in your teen years.
With the social media platforms like Instagram and Facebook, it is very simple to get rid of your current username and choose another.
But in Reddit, it is not possible to change your username associated with the current account. 
However, that is never a dead end.
You can change your Reddit username by getting a new account. This means, you are deactivating the present account.
Deactivating your account is not deleting it because it only deletes your username and your access to your account.
Your posts and comments will still be seen. However, you cannot turn back to use that account.
You may try to sign in with the same username and e-mail but it will not work.
Steps to change your Reddit username:
Go to Reddit website from your PC.
If you are already logged in your account, then click on "Log Out" in the bottom of the drop down menu.
After you have logged out, it is time to start the new account. Click on the "Sign Up" option in the home page of Reddit website.
On the next page, you are asked to enter your email id. You can use your email id already associated with your active Reddit account.  Enter your email id and click on "Next".
Select your new username, password and click on "Sign Up". You will get the new account with your desired username. 
If you need help generating a cool Reddit Username, here are 5 Reddit Name Generators to help you.
Reddit Name Generators in 2021
SpinXO
SpinXO is a user friendly Reddit username generator which has a lot of options for suggesting names.
You have to enter the key words in six different categories, i.e., name or nickname, something about your personality, your likes, hobbies, important words and numbers or letters. By clicking on the "spin" button, this name generator will give you many suggestions and names based on your key words. 
Even if some names are taken, you can add a suffix or prefix, make some changes and use it as your Reddit username.
Key USPs:
You can use the generated name suggestions as key words in order to get more names as the username.
This tool also provides you a chance to start a contest. Human minds and ideas are always better than automatically generated names. These names you get from the contest will be unique and attractive.
SpinXO Reddit Name Generator
Perchance.org
Perchance.org is exclusively used as a Reddit username generator. It is also recommended by a lot of reddit users in the Reddit website itself. This name generator gives you random and cool names from which you can choose your username. There is a list of names already given when you open this website. If you do not like any of them, click on "randomize" and another set of names will appear on the screen. 
Key USPs:
This name generator helps when you do not have a specific idea on the username or the Reddit content.
You can also edit this generator and save your own version by clicking on the "edit" button in the top right side of the home page.
Perchance Reddit Name Generator
Name Generator
With Name Generator, you will get random name suggestions for your reddit account. You have to give your name, gender, occupation, adjectives on your personality, location and so much more to get random names. However, these generated names can be related more to you as they are based on the information about you. This will give you a reddit username, with which you can identify yourself a lot.
Key USPs:
This Reddit username generator is user-friendly and free of cost.
It brings you more personalised usernames with the information you give it.
Name Generator Reddit Name Generator
NordPass
NordPass is a username generator which can give you a lot of names from the keywords you have entered. You can type the keyword related to the purpose of your reddit account and click on "generate".
More than just typing any random keyword, NordPass also gives you the choice to choose the length of characters for your user name. You can also decide the position of your word in the username as well as whether to have a letter or symbol as a part of the name.
This reddit username generator filters the category of usernames generated, so as to help you in narrowing down your choice of the name. 
Key USPs:
In addition to being a username generator, NordPass protects these usernames and makes them secure with the passwords. This will prevent any leakage of the data from your account. You can, however, also not choose for this security option and can simply go with the generated names.
It applies a few filters to come up with unique and perfect names for your Reddit account.
NordPass Reddit Name Generator
Username Generator
This name generator gives you random names according to the prefix and suffixes you enter in the search bar. The names are usually random words which come between the prefix and suffix.
Key USPs:
The names can be hilarious.
The names can be a bit lengthy.
User Generator Reddit Name Generator
So there you have it, 5 cool Reddit name generators to name your new Reddit account. Have fun!
Recommended Reads
Change Reddit Username
Change Reddit Username
Here's how to change Reddit Username and 5 Best Reddit Name Generator in 2021.