I've been thinking about getting an online MBA for sometime. When I first passed out of college, I neither had a job, nor any prospects so higher education was definitely out of the picture.
After working in Air India as a technician for around 6 months ( during 2008 recession) I figured it's best to just find a job that pays some money and move on to the working world.
I never liked studying. I mean I am a curious guy, I like exploring things but sitting down on a chair, trying to remember theories, notes and instructions- I was never good at it.
So I ditched the idea of further studies.
When I graduated, it was like a festival time for MBA colleges in India. There was a talk that if you walk on any main street, 8 out of 10 people looking for a job would be an MBA graduate.
I didn't want to be that guy spending lakhs on loan and the hunting for a job with EMIs to pay.
I rather be broke with zero debt than be doing a job I don't like because I have EMIs to pay.
While we are on the subject of money, I have written few useful posts about making money online such as 10 Easy Ways to Make Money Online, How to Earn Money from Facebook, How to Earn Money from YouTube and How to Make Money from Blogging. If you are interested, you can check out these posts.
So I parked my MBA dreams for years, until recently a friend suggested that I look into online MBA courses yet again.
Even though I know a bit of marketing, sometimes it's hard to have conversations with my colleagues who are MBA graduates because of the difference in thought process.
I'd like to think that I am a practical, hands-on kind of guy and my colleagues are good at theorizing and finding solutions to different marketing challenges.
I think with an online MBA course, I can get a glimpse of their world and better understand their point of view.
I have over 10 years of practical experience in marketing, now I can afford an MBA and more importantly there are online MBA courses that can be done from anywhere.
This is a list of online MBA courses that I think are good. Maybe this list can help you find the best online MBA course as per your budget and other requirements.
Before we get into the list of courses available, I will try to address some common questions that you might have regarding getting an online MBA in India.
Does an Online MBA have any value?
Short answer, Yes! What you need to understand is that an online MBA will not be a replacement for traditional institutes that offer MBA courses in India.
Online MBA is ideally for working professionals or people who have had some experience working in a company and wants to move into Management roles.
Fortunately, I have been able to move into management without the need for an MBA–but I think adding an online MBA will help me gain knowledge and move further in my career.
Which is the best University for Online MBA in India?
There is no one answer for which university is the best for an online MBA in India.
You can join an online MBA course depending on your budget, available hours and of course the type of courses available.
I have listed down some of the best online MBA courses in India, feel free to check all of them.
Is An Online MBA Bad?
Few years back, there was a misconception that all forms of online education are bad.
Even online MBA courses and curriculum were not that great which is why even I thought of not doing an online MBA in India.
However, nowadays online MBA institutes use world-class Learning Management Systems, hire great faculty and they provide to learn even on a mobile phone–which is great for working professionals.
Are Online degrees valid in India?
Let's face it, education in India is a grey area.
What you might consider valid might not be considered so by your potential employer so this is where it gets tricky.
Online degrees are certainly valid, the validity is provided by the accreditation of the University that is offering the degree.
It is therefore important to have online degrees only from recognized Universities.
The value of your online degree depends on the reputation of the University that is accredited to your online course.
For example, if the reputation of the university is not that great, many potential employees might not even consider your MBA or any other online degree valuable or worth it.
My advice, even if the course is slightly more expensive, always go for a reputable online MBA course.
Pros of An Online MBA in India
Flexibility
The coronavirus situation has shown the importance of online education.
While most schools and colleges in India are shut, there is a tremendous demand for online education.
In fact most online e-learning companies have suggested that their enrolment has gone up–which is at a time when all offline businesses are almost closed and people are locked up in their houses.
Regardless of when the coronavirus situation eases, the most important aspect of a course, especially an online MBA course in India is the flexibility it offers.
For working professionals or any one who is busy during the day, an online MBA course means that you can attend classes or lectures at the time you are free and all online MBA courses provide free recordings and sessions with faculty to clear doubts.
For working professionals like me, this is a great advantage.
Quality of Courses
Like I mentioned before, a few years back the quality of online courses were not up to the mark.
This is because of limited scope for delivery of course content and poor internet speeds that made learning online difficult.
When I worked in an e-learning company, we were getting good sales for courses that were merely video slideshows of presentations with some voice over.
I used to wonder, how people are using this course without complaining?
With robust technologies available for course content delivery, the quality of courses such as online MBA has also significantly improved.
Most of the online MBA courses available in India (at least the reputable ones) are now on par with the rest of the world and at the end of the day the knowledge you would procure from an online MBA course would be beneficial.
Recognition
When it comes to an online MBA course, just having great course content is not enough.
The course also needs to be recognized by potential employers to make it valuable.
Thankfully, online MBA degrees are now recognized by almost all major companies in India and the reputed online MBA institutes in India have never had any recognition issues like deemed universities in the past had.
That being said, you should always check the recognition of the University or course you are applying for an online MBA and ensure they have had a good number of alumni students in the past and that their faculty are good.
World Class Faculty
If you check the facility of all reputed online MBA colleges in India, you would find world class professors from top universities in the world. Online MBA colleges now understand that without good faculty, students would be hesitant to join the program and most of them are from IIT/IIM or other reputable institutes.
Chances of Fees Reimbursement
Now-a-days lots of companies provide educational benefits for upskilling their employees and this means you stand a chance to reimburse fees for the online MBA course that you do.
There might be certain clauses like you need to complete certain months to be eligible for the program and after the course, you need to spend some time with the company.
However, if a company is sponsoring you for a very good online MBA program, I suggest you take it. Such a course would be very useful to advance your career without having to spend your personal finances.
Networking Opportunity with Global Students
A key aspect of any MBA program whether it is online or offline is the ability to network with other aspirants and share ideas. Networking helps you understand different businesses, markets, challenges and other aspects that will not be available in theoretical books. With online MBA courses, you get networking opportunities to meet and interact with students from around the world and share your thoughts and understand their markets.
This will be especially helpful in a global economy where boundaries of markets have disappeared and you might even be doing business in other geographies from India. It can also help if you want to immigrate to other countries in the future.
Best Institutes for Online MBA in India
I've compiled a list of universities and institutes that offer online MBA program in India and then shortlisted about 10 from them. This is the full list, do explore them if you like. I will also be adding more information about all of these institutes for online MBA so do come back to the site from time to time.
Amity University Online MBA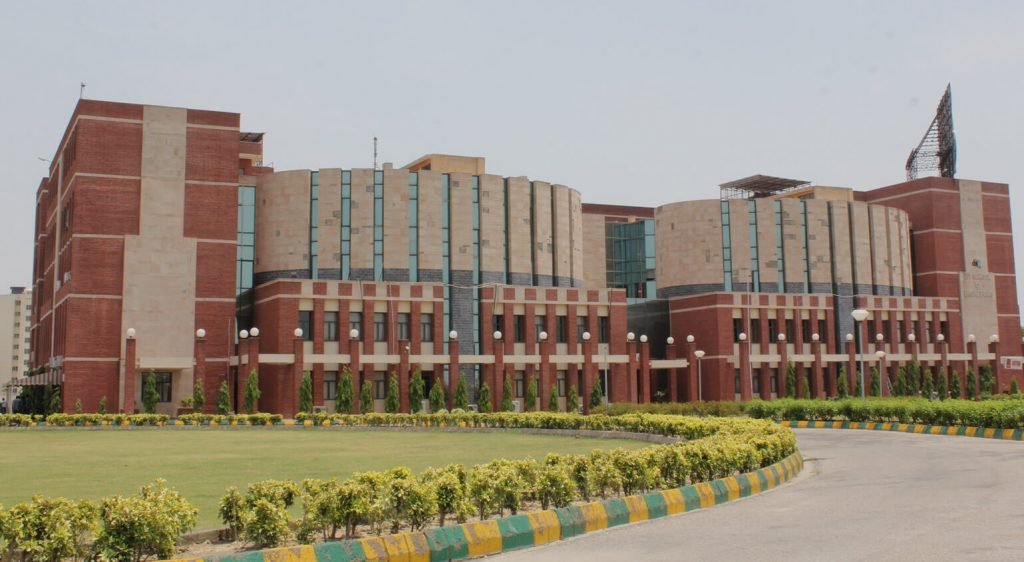 Amity University is a well-known private University in India, especially known for online MBA courses.
In terms of reputation, Amity University is well-respected and Times of India ranked their online learning programs as one of the best in India.
Amity University offers 14 specializations for online MBA in India. Every year, the program curriculum and subjects gets updated, so you might want to check their official website for accurate information.
Specializations offered under Online MBA program by Amity University are:
Human Resource Management
Marketing and Sales
Finance and Accounting
Entrepreneurship & Leadership
International Business
Operations Management
Banking Services
Information Technology
Insurance Management
Retail Management
Petroleum & Natural Gas Management
Global Financial Market
Hospitality Management
Hospital & Health Care Management
Course Fees: Approximately INR 238,000
Note: Amity University also offer scholarships and special fees for Defense personnel
Eligibility Criteria
For Students with Indian Education
Candidates must have completed Graduation Degree
Applicants must possess sufficient knowledge and understanding of English Language.
For Students with Foreign Education
Candidates must have completed Graduation Degree
Certificate of equivalence from association of Indian Universities required from students with foreign education to apply in any university in INDIA. (Refer to http://aiu.ac.in/)
Recognition: UGC, Ministry of HRD, IAU, CSB, ASIC-UK, BSI, ACBSP, AICTE, NAAC, AIU, ACU, NCTE, IET, CA,
URL: https://amityonline.com/master-of-business-administration-online
Institute of Management Studies, Ghaziabad (IMT)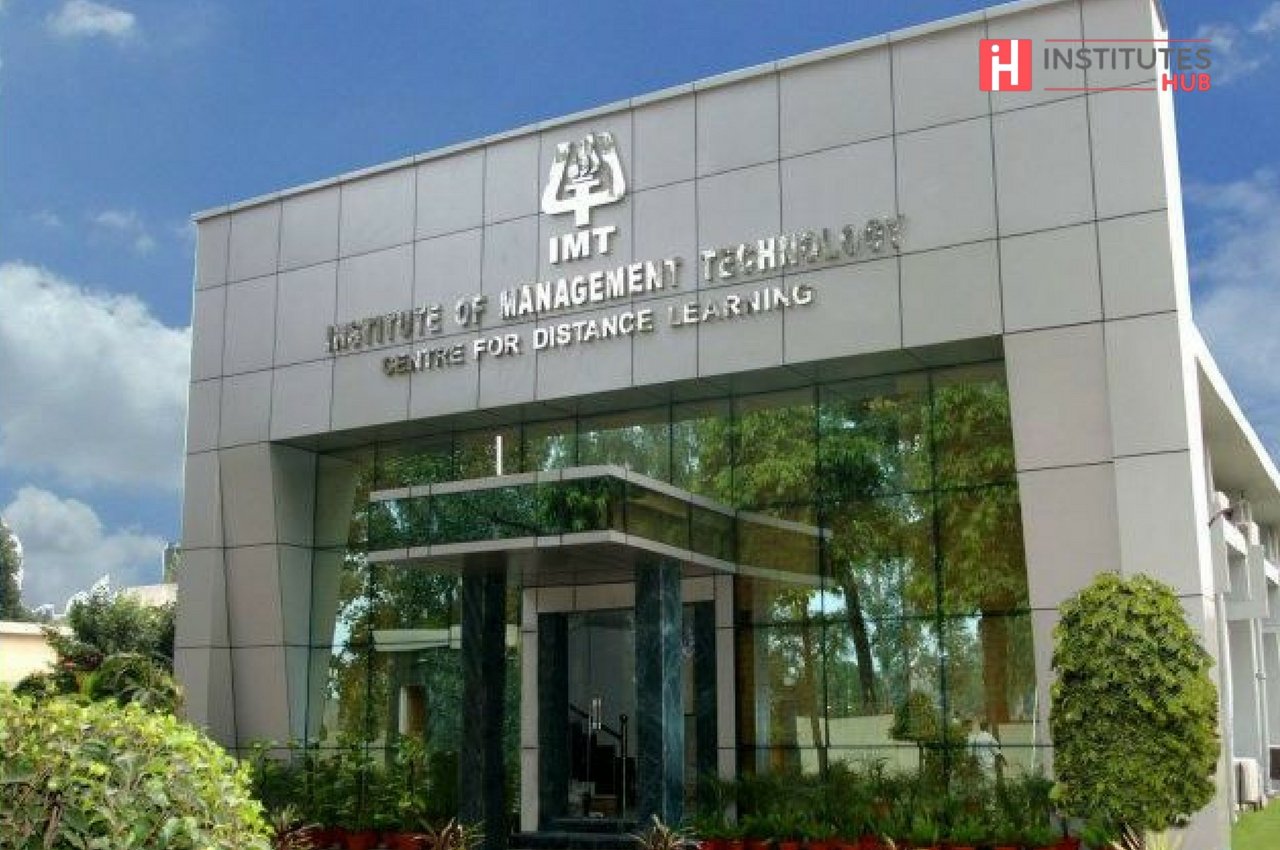 Institute of Management Studies in Ghaziabad is reputed to be one of the best online MBA courses in India. Online MBA at this institute is recognized by the UGC and courses are offered under (IMT-CDL) Center for Distance learning.
If you are looking at an online MBA from any institute in Delhi or NCR region, then Institute of Management Studies, Ghaziabad could be the right option for you. There are many specializations in for MBA available in Institute of Management Studies, Ghaziabad which include:
Human Resource Management.
Marketing Management.
Information Systems
Financial Management.
Operations Management.
However, do note that the course from Institute of Management Studies, Ghaziabad is a PGDM course which is a 2 year full time program approved by All India Council of Technical Education (AICTE) and equivalent to MBA by Association of Indian Universities (AIU) and accredited by National Board of Accreditation (NBA).
Course Fees: Approx: INR 100,000
Online MBA from Welingkar Institute of Management
Welingkar Institute of Management Development & Research or commonly known as WeSchool is a Business School run by charitable Trust Shikshan Prasarak Mandali, in Pune, Maharashtra. WeSchool established in Mumbai (1977) offers Post Graduate Diploma in Management across different specializations which are unavailable with other management schools.
These specializations include Business Design & Innovation, Family Managed Business, Media & Entertainment Management, E-business, Rural Management, Retail and Healthcare Management.
What is interesting about Welingkar Institute of Management Development & Research is that the institute offers a 2-year Hybrid Learning Program that is equivalent of an MBA. This hybrid learning program is recognized by UGC- University Grants Permission & AICTE- All India Council For Technical Education.
Online MBA from Welingkar Institute of Management Development & Research has specializations including:
Marketing Management.
Finance.
Rural and Agribusiness Management.
Hospitality Management.
Human Resource Management.
Healthcare Management.
Retail Management.
Services Excellence.
Operations Management.
Travel & Tourism Management.
Supply Chain Management.
IT Project Management.
Business Administration.
E-Commerce Management.
E-Business Management.
International Business.
Banking, Investment & Insurance Management.
Media & Advertising Management.
Course Fees: Aprox INR 61,000
URL: https://www.welingkaronline.org/
National Institute Business Management – NIBM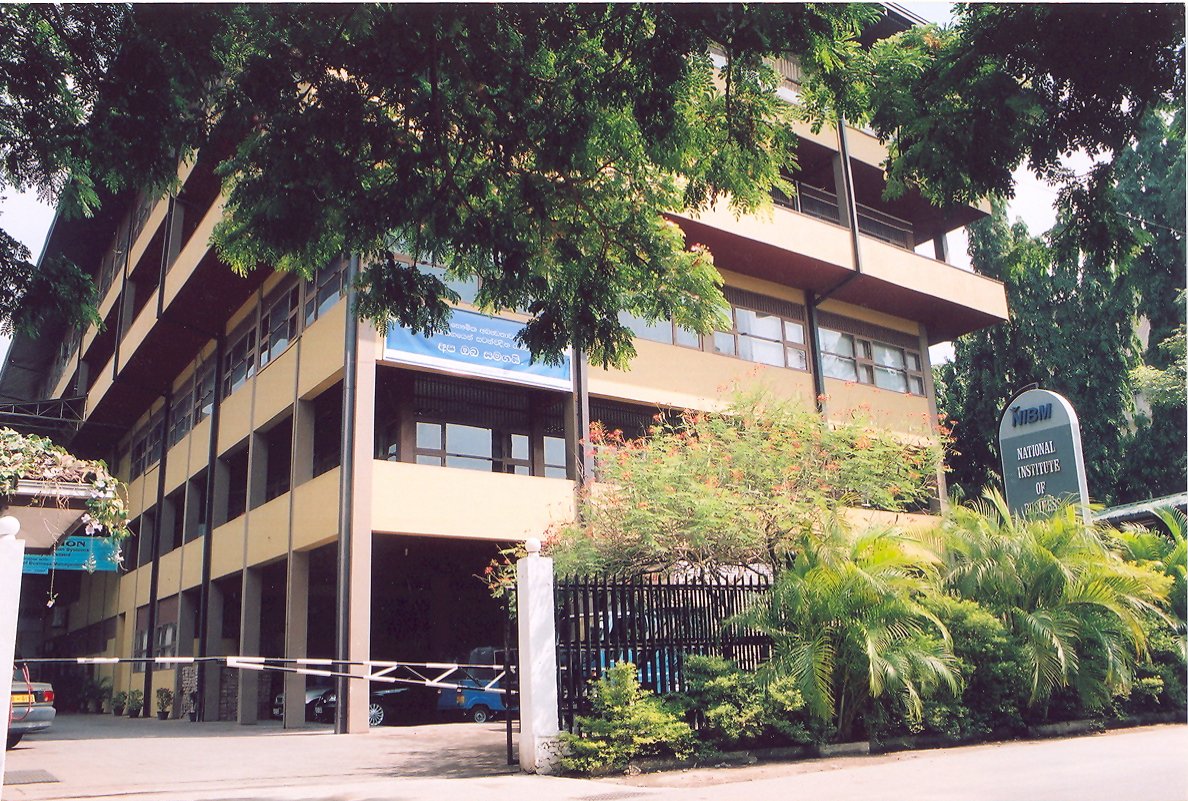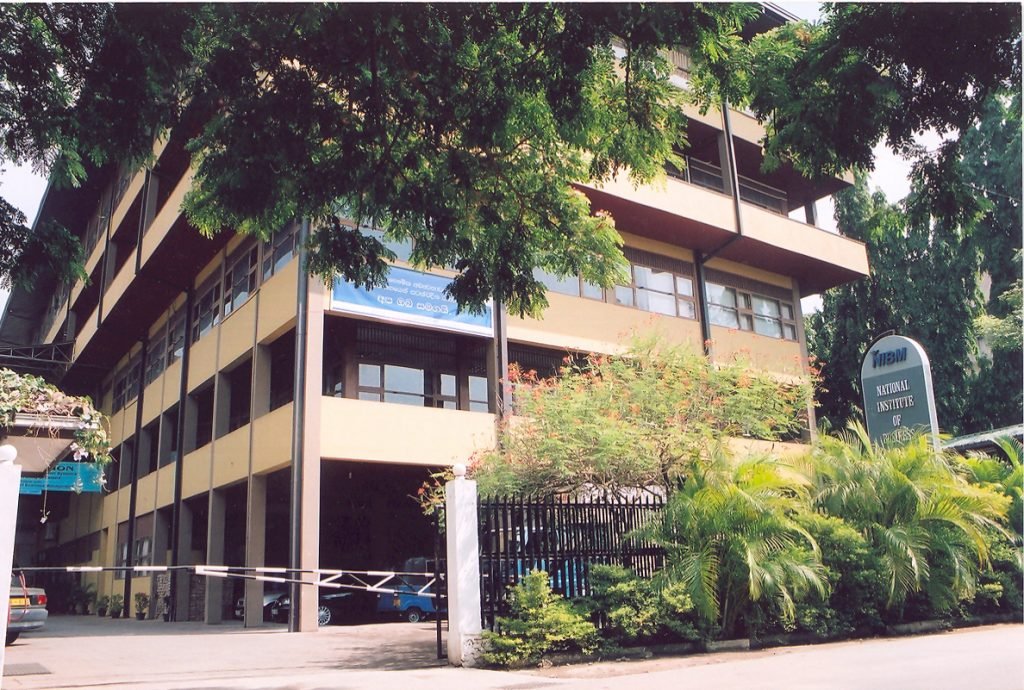 In this list of top online MBA courses in India, I have tried to only include courses that are most recognized as having an online degree without recognition can cost you a lot of money, frustration and pain in getting any real value out of the course you completed.
This next course is from National Institute of Business Management which is an ISO 9001-2015 Certified Institution so you can be sure of their quality. NIBM offers one and two year online MBA programs, but note that these are not degree programs but rather MBA certificate programs. NIBM is approved by Bharatiyar University of Tamil Nadu and it offers specialization in these:
Human Resource Management.
Marketing Management.
Export Management.
Logistic & Supply Chain Management.
National Institute of Business Management also have some fast track courses that can help you get your online MBA done in a year.
Course fees: Fees for the program range from INR 14,000
For more details visit this website: https://www.nibmglobal.com/
Symbiosis Institute Of Distant Learning Online MBA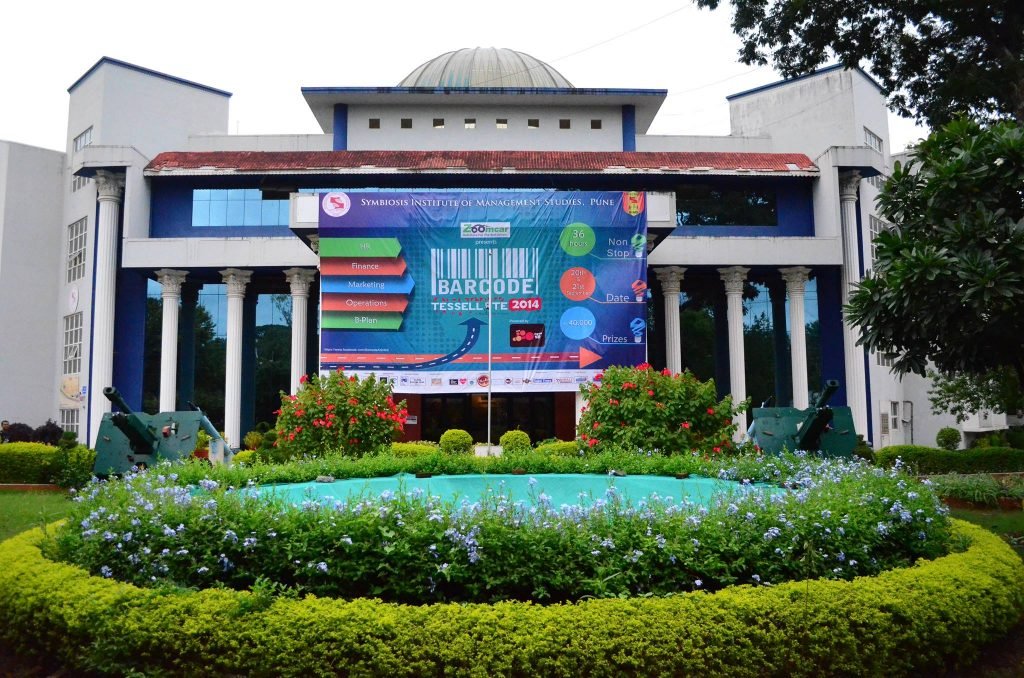 Symbiosis Institute Of Distant Learning is an AICTE approved educational instuituion that offers postgraduate management programs that can be completed completely online.
Few specializations offered by Symbiosis Institute Of Distant Learning include Supply Chain, Import Export management, business management, International business, insurance management, corporate law etc.
Course Fees: Start at INR 40,000
Website: http://www.scdl.net/Management.aspx
Pondicherry University Online MBA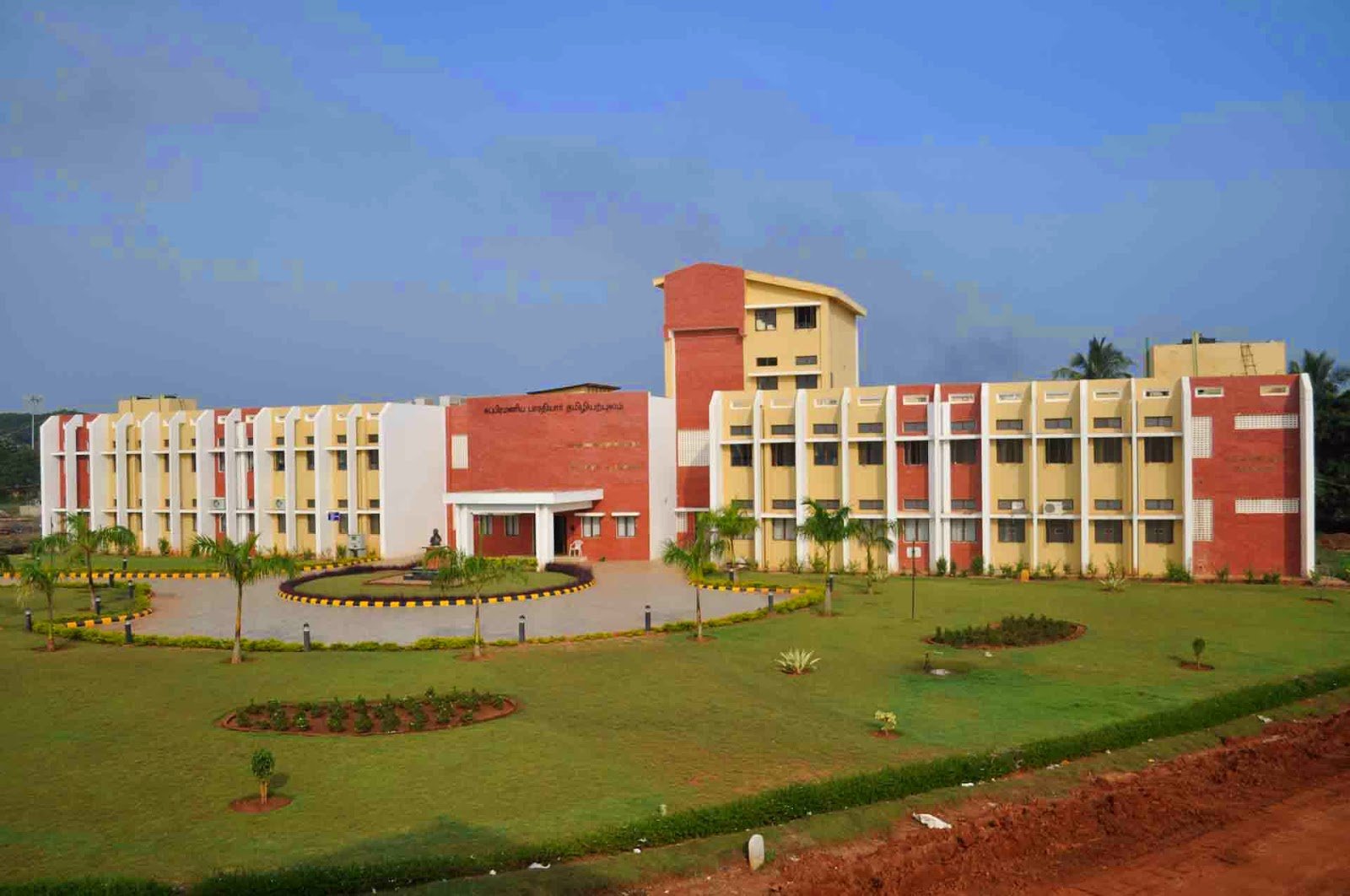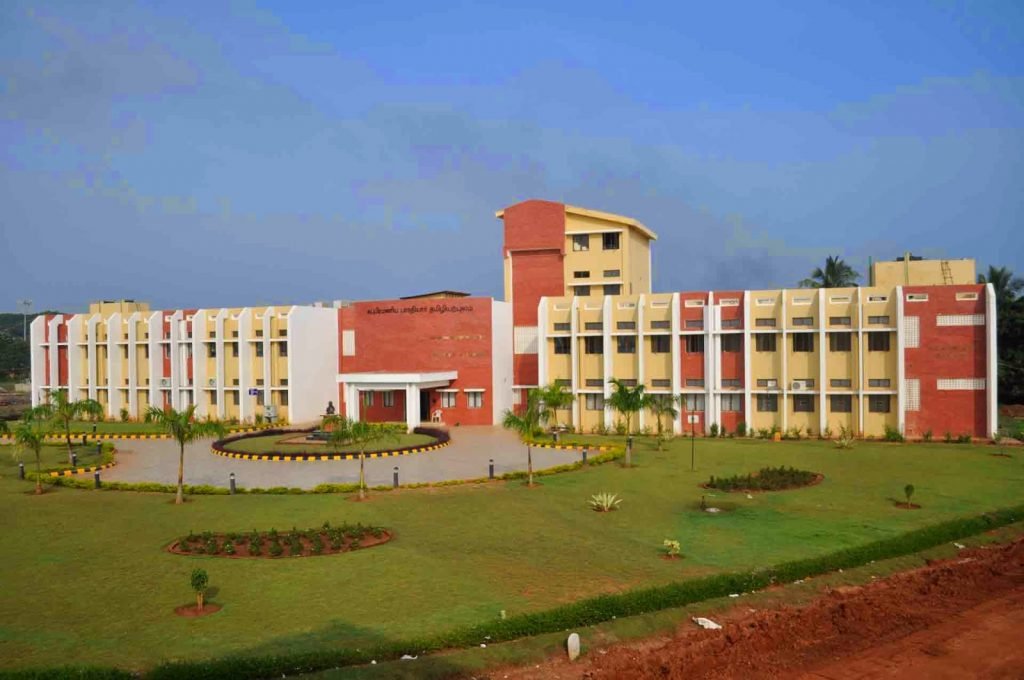 The Government of India established Pondicherry University in 1985 as a central university which is located in Puducherry or commonly known as Pondicherry. As you would have imagined, Pondicherry university is well recognized and offers many courses including an onlilne MBA program that you can enrol for.
Requirements for an online MBA from Pondicherry University are:
Any degree from the UGC recognized University under 10+2+3 or 11+1+3 or 11+2+2 system of College education.
Fees Structure:
| | |
| --- | --- |
| Fee Structure | MBA(Two years – Four Semesters)(Rs.) |
| Registration Fee | 200 |
| Matriculation Fee | 50 |
| Eligibility/Recognition Fee * | 200 |
| Study Material Fee | 4050 |
| University Development fund | 1000 |
| Tuition Fee (All semesters) | 40000 |
| Total | 45500 |
Courses Offered Under Online MBA from Pondicherry University
MBA PROGRAMMES (Two Years – Four Semesters)
Master of Business Administration in Marketing
MBA(Marketing)
Master of Business Administration in Finance
MBA (Finance)
Master of Business Administration in International Business
MBA (IB)
Master of Business Administration in Human Resource Management
MBA (HRM)
Master of Business Administration
MBA (General)
Narsee Monjee Online Mba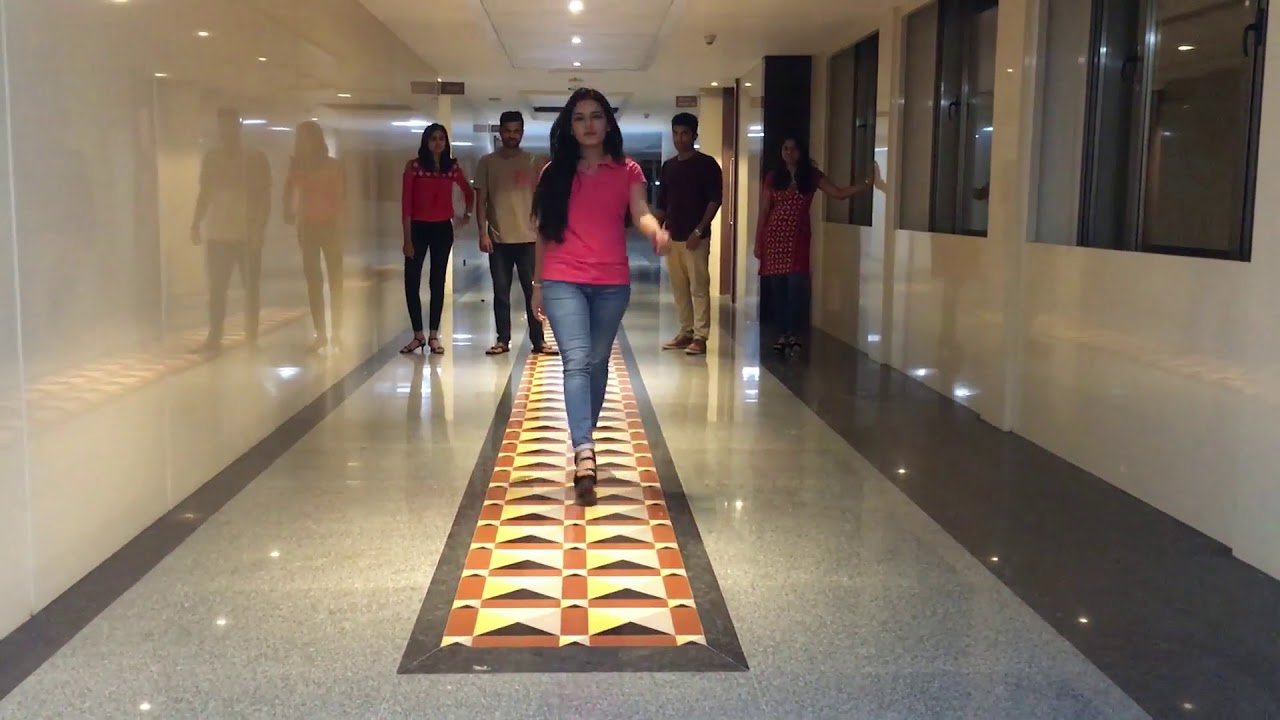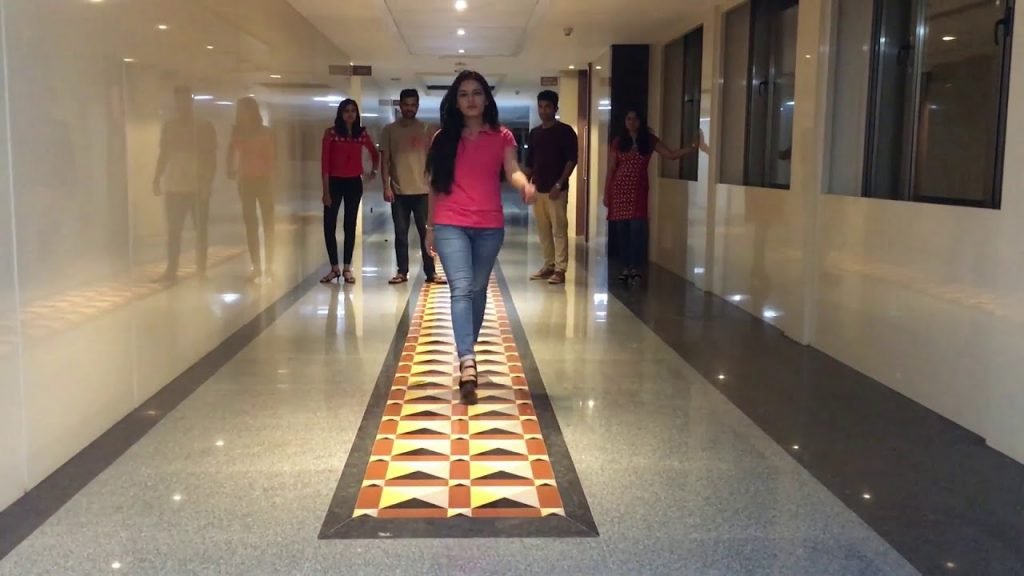 Narsee Monjee Institute of Management Studies is well-reputed and they offer a fantastic online MBA program for students who wish to add MBA to their qualification.
I used to drive by Narsee Monjee Institute of Management Studies in Koramanagla, Bangalore and saw lots of students (during weekends) and figured out they were working professionals.
Narsee Monjee Institute of Management Studies claims to be India's No.1 distance management university with 55,000+ Active students, 225+ faculty, 9000+ Alumni.
What is also interesting is that Narsee Monjee Institute of Management Studies seems to have 80 Ph.Ds, 120 Faculty Members from IIT/IIM, 400 years of combined teaching experience and 800 years of combined industry experience.
With such a qualified faculty, I think they would offer a pretty competitive online MBA program with respect to other online MBA institutes in India.
Online MBA Programs from Narsee Monjee Institute of Management Studies are recognized by the Joint committee of UGC-AICTE-DEC. They also have PGDM courses which are considered equivalent to MBA.
You should also know that Online MBA courses from Narsee Monjee Institute of Management Studies have a duration of two years and students can change specialization in Semester 2 &3.
Course Duration: 2 Years
Approximate Fees: INR 86,000
URL: https://distance.nmims.edu/programs/post-graduate-diploma-in-business-management/
Indira Gandhi National Open University (IGNOU)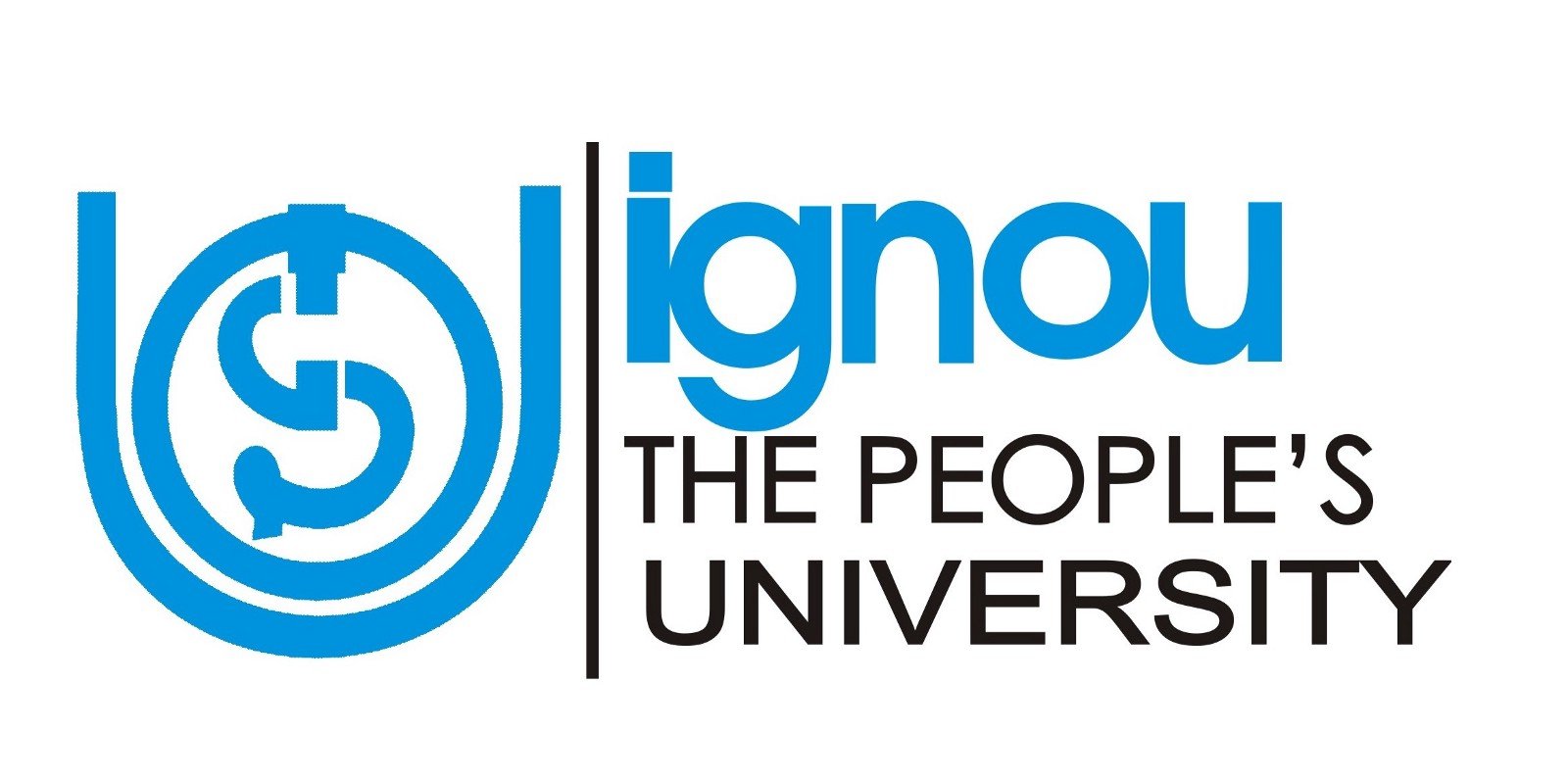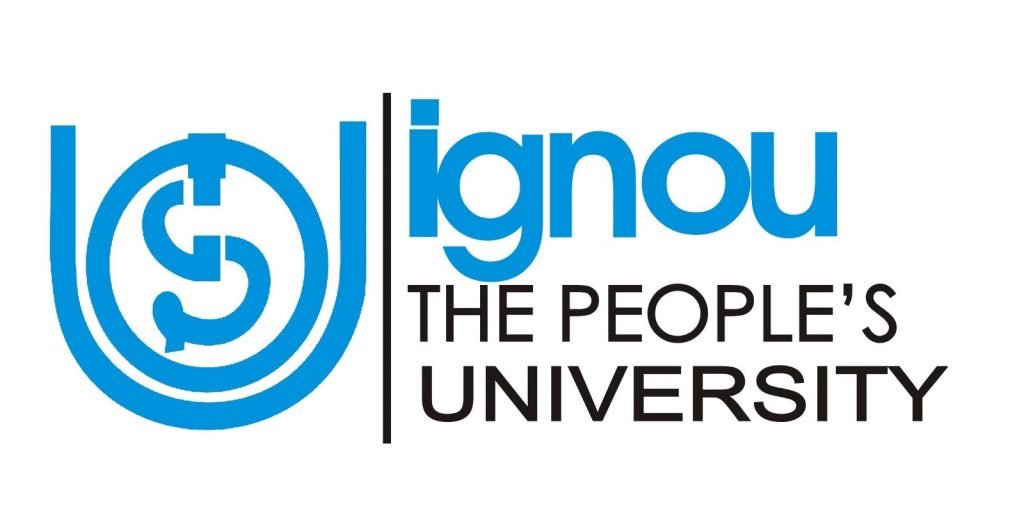 Indira Gandhi National Open University or commonly known as IGNOU is Central University located in New Delhi. IGNOU is operated by the Government of India and has about 4 million students which puts it into the list of one of the largest universities in India.
IGNOU was established with the purpose of providing quality education to millions of Indians and with a country of such large population and diversity, it is only natural that lots of students preferred the "distance" education and IGNOU became known for this model of education.
IGNOU aims to strengthen the human resource quality of India and is one of the most well-recognized "distance education" Universities in the country.
IGNOU also offers an online MBA for aspirants which is one of the cheapest online MBA courses in India.
Some of the specializations available as part of online MBA at IGNOU are:
Finance.
Aviation Business Management.
Marketing Management.
Entrepreneurship
Hospitality Management.
Retail Management.
Textile Management.
Telecom Management.
Human Resource Management.
Insurance.
Accounting.
IGNOU Online MBA Eligibility Requirements:
To enroll for an Online MBA from IGNOU, you need to have at least 50% marks for your graduation.
Course Duration: 2.5 Years
Course Fees: Rs. 37,800
URL: http://www.ignou.ac.in/ignou/aboutignou/school/soms/programmes/detail/58/2
I will keep updating this list as and when I find out about other good online MBA courses or colleges in India. If you feel I have missed any good Online MBA Institute, please do mention in the comments section.
Recommended Reads