Are you wondering if you compare WeBull vs Robinhood, which is better? In this post we are going to compare WeBull vs Robinhood in terms of features, fees, pros, cons & reviews in 2021.
If you are interested in the whole concept of making money online, you can check out some of my other posts including 10 Easy Ways to Earn Money Online without Investment, How to Earn Money from YouTube, how to earn money from Facebook and how to start a blog and make money.
I recently helped a client of mine generate $1000 in income from his YouTube channel that was not making any money and even you can do the same.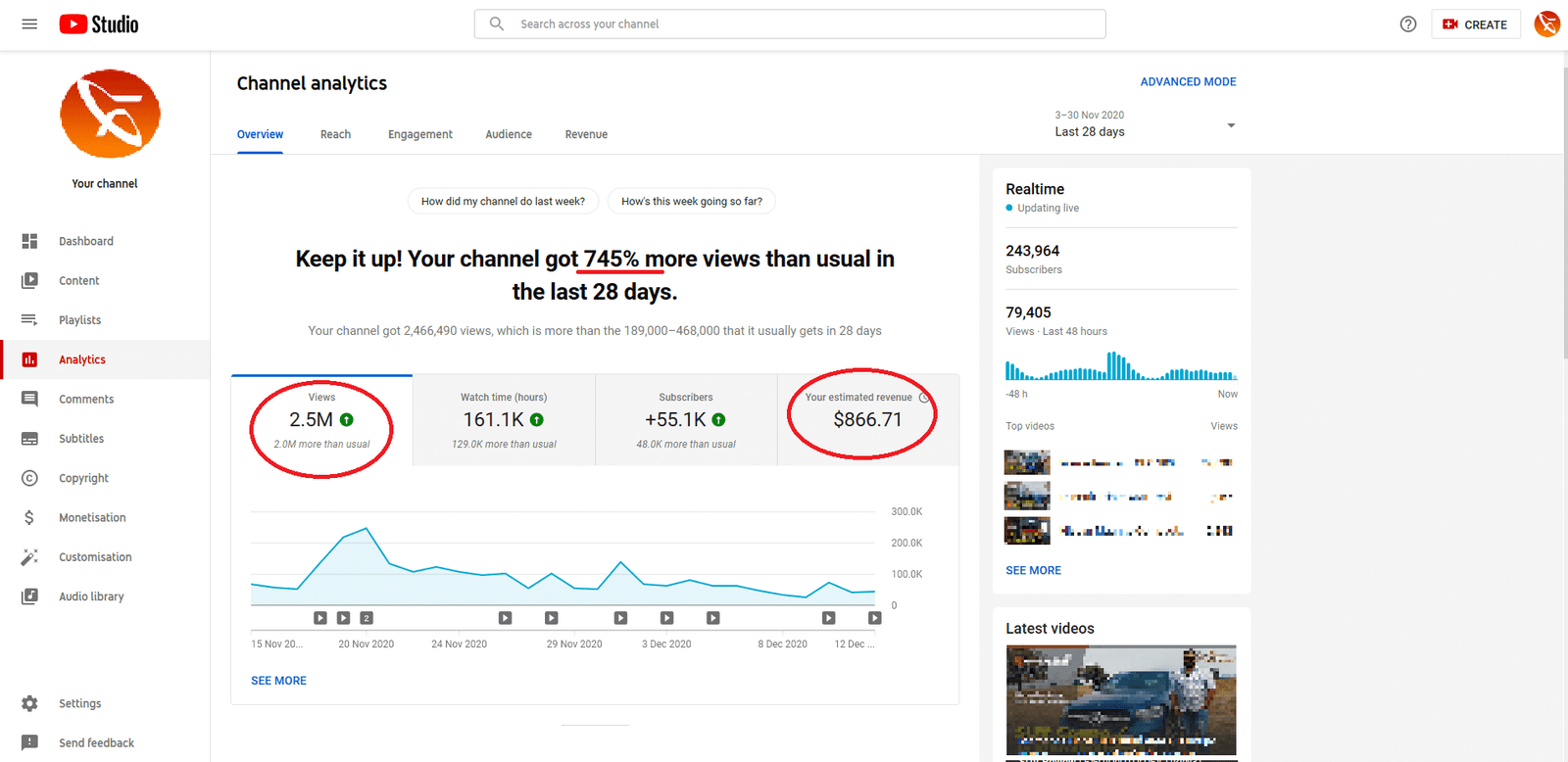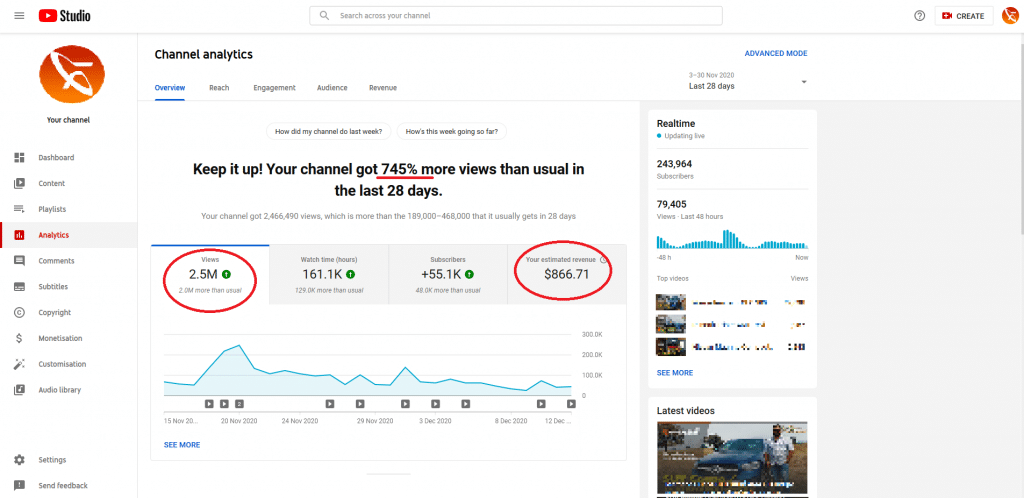 Earlier, I had co-founded a video company and raised $2 million in funding and then got fired from the company I started. I had done lot of testing and research on how to monetize YouTube and now I use the same skills to help other YouTubers.
You can read my full story here if you are interested.
If you are interested in learning stock trading, there a website called as Howthemarketworks which will be helpful. You can read our full review of HowtheMarketworks here.
WeBull vs Robinhood: Features, Fees, Pros, Cons & Reviews [2021]
What is WeBull?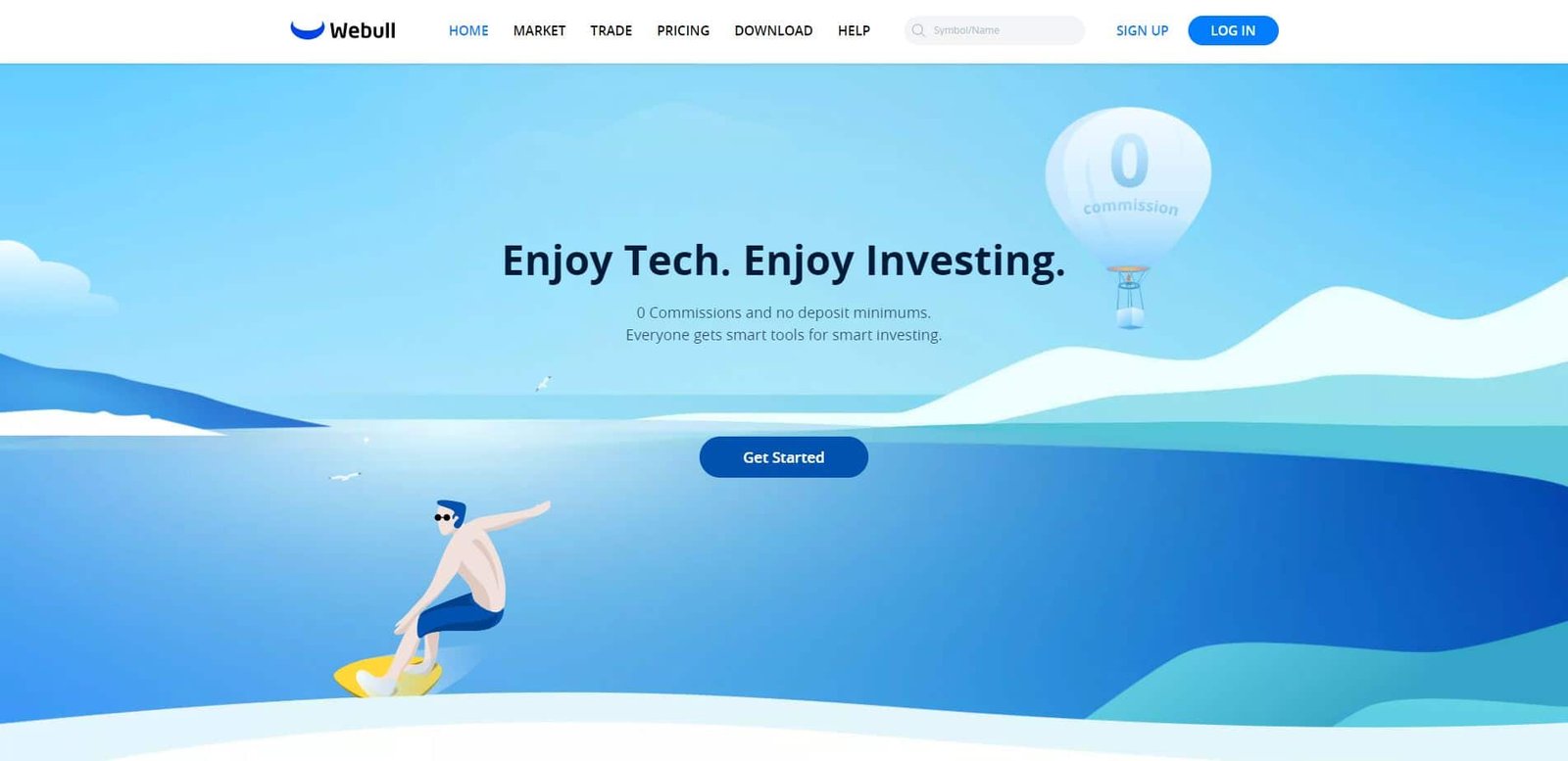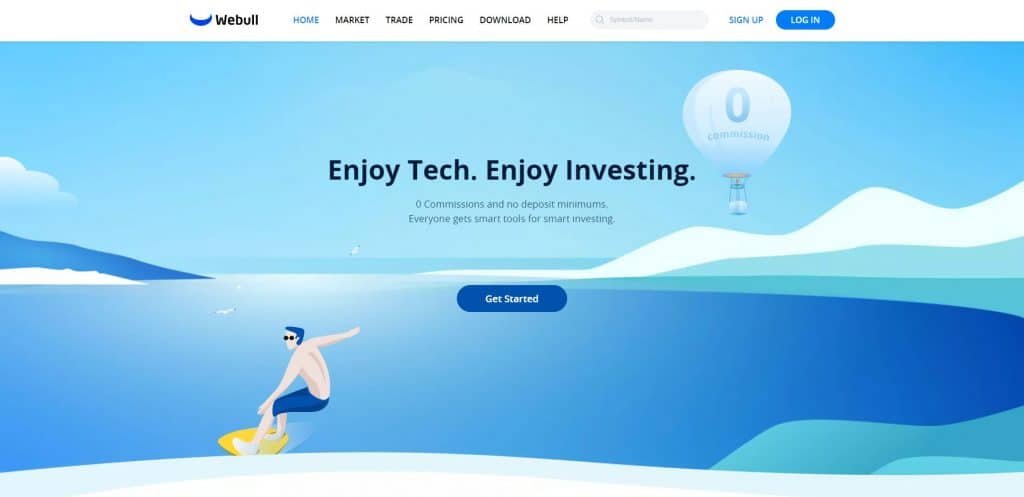 WeBull was founded in 2018 to directly compete with Robinhood in the no-fee mobile investing industry.
Unlike the others in the industry the Webull platform attracts experienced and qualified traders, owing to its elite bulk of technical tools and research data.
People who use the Webull platform are active traders who wish to reduce costs, beginner traders shifting from saving to develop skills of technical and focused analysis, and mobile traders.
WeBull has provided all versions for both Mac and Windows device users. It is a registered broker-dealer under FINRA , and users will receive SIPC protection on their funds, which is further cleared via Apex. WeBull is a reliable place to keep your investments safe.
Official website of WeBull: https://www.webull.com/
What is Robinhood?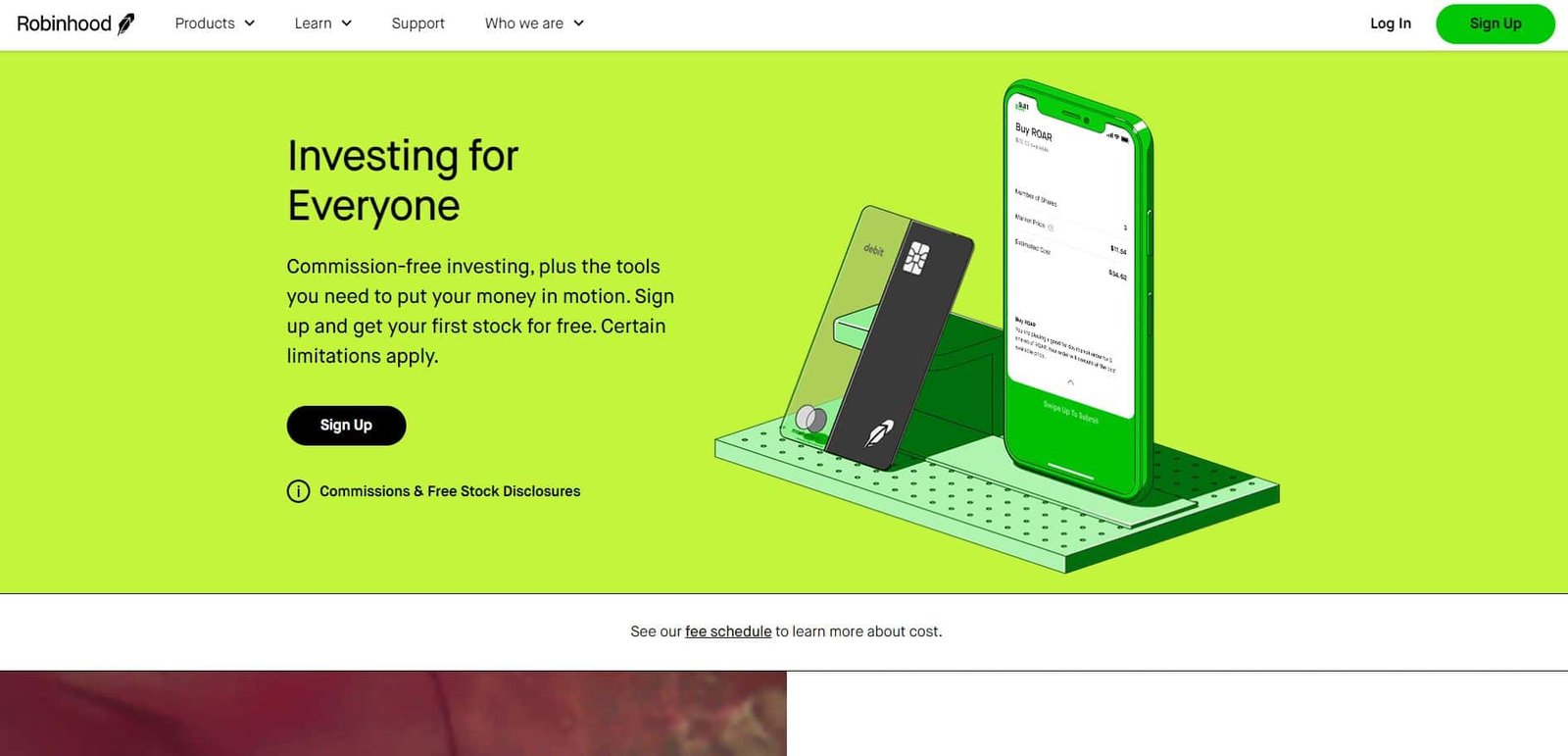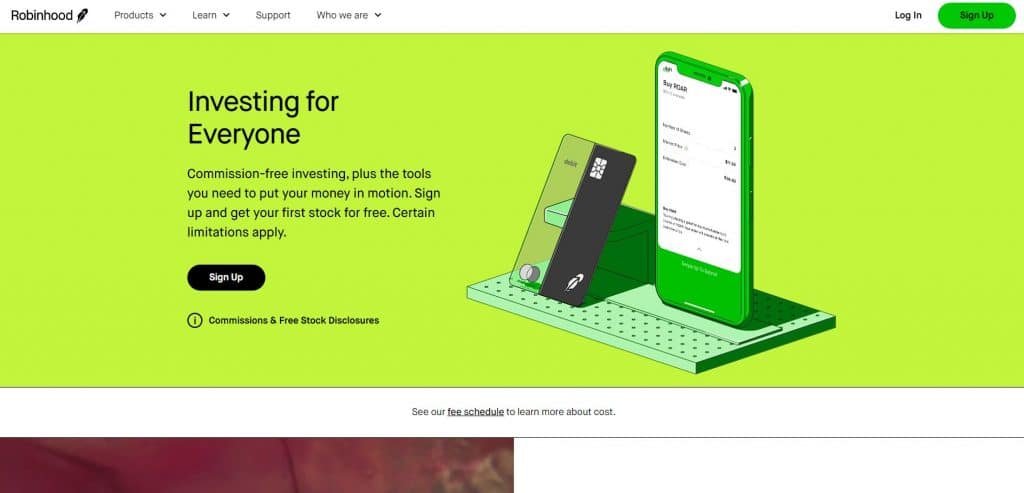 The Robinhood platform was launched in 2016.
It is not one of the first brokerages to give $0 commissions, but definitely dominated the industry.
Robinhood consistently increased its number of active users with each successive year and didn't encounter any hassle in finding venture capital.
Without too many tools and complications, Robinhood still opened the industry of finance for a specific millennial demographic who were ignored by the big firms and had been neglected seriously.
Robinhood is most apt for new stock traders, beginner options traders, cryptocurrency traders, and mobile traders. It is quite basic as compared to WeBull. Robinhood too has provided a desktop version for both Mac and Windows device users.
It is a registered broker-dealer with FINRA, and users receive SIPC protection on their funds,which is further cleared via Apex. It is a reliable place to keep your investments safe.
Official website of Robinhood: https://robinhood.com/us/en/
Features of WeBull
Webull's platform is a level beyond Robinhood's.
The site can be easily navigated without too much knowledge or skills. Traders can very conveniently trade with just a few clicks. The making of trades is very simple.
The WeBull tools are incredible and a step ahead of the others. The data graphics can be increased to include more than 15 separate technical tools such as RSI and MACD.
The candles can be set between 1 to 60 minutes and the graphs can show over 4+ years of history with shifting averages.
Moreover, Webull also gives data on insider sales, revenue reports, income-per-share data, and much more.
Screens can be utilised to look for stocks with the most uncommon volume or the best profits during the last 5 minutes.
This includes active price quotes, balance sheets, income reports, cash flow reports, and balance sheets.
Additionally, you'll get live news announcements from important news channels such as Bloomberg, Morningstar, and CNBC.
U.S. stocks and ETFs can be exchanged via Webull, users can access data for international markets and also for forex and cryptocurrency markets.
Features of Robinhood
Robinhood's platform is easy and convenient but does leave a lot for thinking in comparison to Webull.
Stock and option trades can be done with just a few quick clicks from your device, but there isn't much in the way of features.
Stock graphs show 5 years of previous data in candlestick or line format, but the technical tools cannot be overlayed.
You cannot use shifting averages.
Data is available like the weekly or monthly highs and lows, P/E ratio, average daily volume, market capital, and dividend yield.
The previous 4 earnings reports are mentioned besides the company's conference call and recommendations by the analyst.
The Robinhood platform gives standard research offerings, but nothing you can't avail from the other individual sources.
You will receive the latest financial related news from free channels like CNBC, Yahoo Finance, Bloomberg besides the virtual news channels like Seeking Alpha, Benzinga or MarketWatch.
Although, the Robinhood premium or Gold version that has a minimum fee, does give stock reports from Morningstar.
WeBull Reviews
Webull offers a free trading simulator that allows a trader to keep practicing till they get it right and avoid making errors in judgment and losing their money.
You can use the platform from your smartphone so you can trade even on the go and don't have to take out time to switch on your laptop and find a proper seating arrangement.
Webull's detailed features and never ending active data streams might confuse the newbies, but experienced traders will feel comfortable and have provided amazing feedback.
Robinhood Reviews
Robinhood has received great reviews from novice users and traders who are just starting.
It is easy to use, convenient and beginner-friendly. It is a solid cryptocurrency platform and an amazing choice for part-time investors.
However, recent days have not been so good for RobinHood app with the platform having its involvement in the GameStop fiasco.
In fact 56% of all RobinHood users are now considering leaving the app to other platforms and the app review rating on the playstire has reduced significantly.
WeBull Fees
Webull has 0 fees or charges on stocks and ETF trade.
All you have to pay is the spread and SEC transaction cost, which is very inexpensive and easily affordable.
You can transfer funds from your account without paying any fees by using ACH. The domestic wire transfer charges a fee of $8 per deposit and $25 for every withdrawal.
International wire transfers have a fee of $12.50 and $45, respectively. The margin rates start at 6.99% for up to an amount of $25,000.
Robinhood Fees
Robinhood too is a commission-free platform for all trades, including stocks and virtual money trades.
Margin is accessible via Robinhood Gold, but there is a minimum of $5 fee on a monthly basis.
There is just one bonus, the first $1,000 of margin can be borrowed at 0 interest rate. After $1,000, the rate is at 5%. Just the ACH transfers are allowed to fund your account, so no charges get applied on deposits or on withdrawals.
WeBull Pros
WeBull has better analytics since it provides access to balance sheets, Morningstar reports, cashflow reports and many other datat points in one place. This can help save you lot of time.
It is short selling-enabled and WeBull gives you the option–this is not available on Robinhood.
Webull offers paper trading accounts. This means that you can trade using simulated money and get hands on experience on real trading without losing or risking funds.
Robinhood Pros
Robinhood has an intimidating process to buy and sell tradable assets but makes it convenient, simple, and beginner-friendly. It is very easy to use.
Robinhood has a fee of $5 on a monthly basis for a loan of about $1000, and a charge of 5% afterwards.
You need to have at least an account balance of $2000 to be eligible for a loan.
Robinhood supports cryptocurrency trading while Webull does not.
WeBull Cons
Webull's interface is more complicated.
The WeBull interface looks like that of a professional trading platform and this can be little challenging for new traders who are just starting out.
Webull has announced that they'll include crypto trading in the near future.
There is no announced date for the same.
Another con of WeBull is that there are too many data points and background research which can confuse beginner traders into analysis paralysis.
Robinhood Cons
Robinhood has a simple UI but this means that some amount of real-time data and analytics will be over simplified.
Many Robinhood users have declared that they are using other apps like ThinkOrSwim or Yahoo! Finance along with RobinHood.
Webull offers a free retirement account while Robinhood does not.
Many RobinHood users have also reported that they faced challenges when trying to reach RobinHoods customer support team through emails.
WeBull vs Robinhood Conclusion
Since the intended target audience for the two platforms is different, the overall user experience will differ since one platform is for new beginners while the other is for veteran traders.
In terms of trading features, research capacities, and mobile applications, Webull provides a better experience.
Webull also offers superior market research and provides better mobile trading apps. Although Webull doesn't offer online banking services and debit cards, meanwhile Robinhood does.
With its simple interface and just a few options, Robinhood is more suited for new investors. Webull with its high-end tools and elite features, is way more advanced.
However considering the current sentiment for Robinhood, you might want to consider WeBull over Robinhood at least for the time being.
Frequently Asked Questions about Webull vs Robinhood
Is Robinhood or Webull better for beginners?
For new beginners Robinhood is better as Webull interface can be little complicated to understand for new users.
What about Robinhood vs Webull pricing?
Both charge zero per trade
Is Webull better than Robinhood?
Yes, Webull is better than Robinhood for seasoned traders.
What is the difference between Webull and Robinhood?
Robinhood is ideal for new traders and Webull is more suited for experienced traders.
Can I have both Webull and Robinhood?
Yes, you can.
Is Webull a Chinese company?
Webull is headquarted in New York but company is owned by a Chinese holding company by the name Fumi technologies.
Recommended Reads