Last Updated on 3 years by Anoob P
Do you want to make money using Actors Access? In this post, we review Actors Access and check pros, cons & Actors Access alternatives.
If you are an actor, the best platform for you to make some side income is YouTube.
I recently helped a client of mine generate $1000 in income from his YouTube channel that was not making any money and even you can do the same.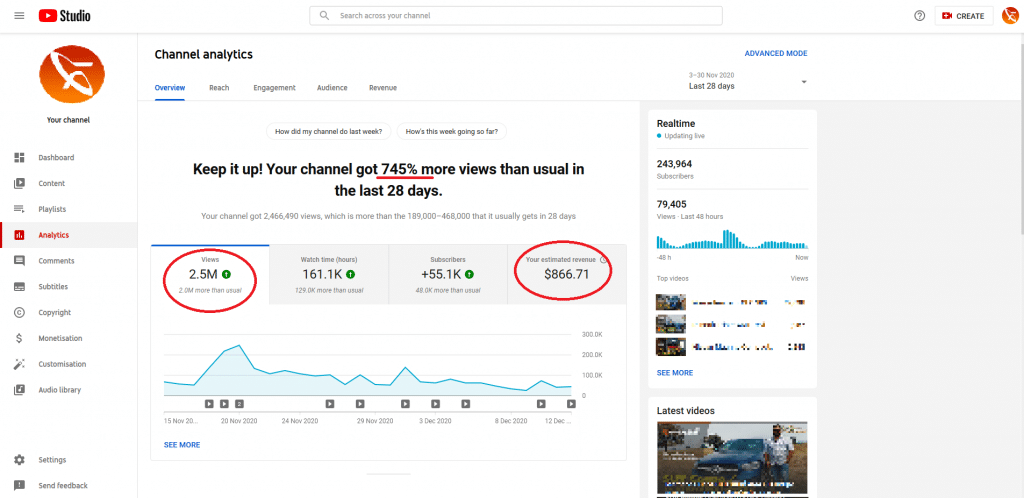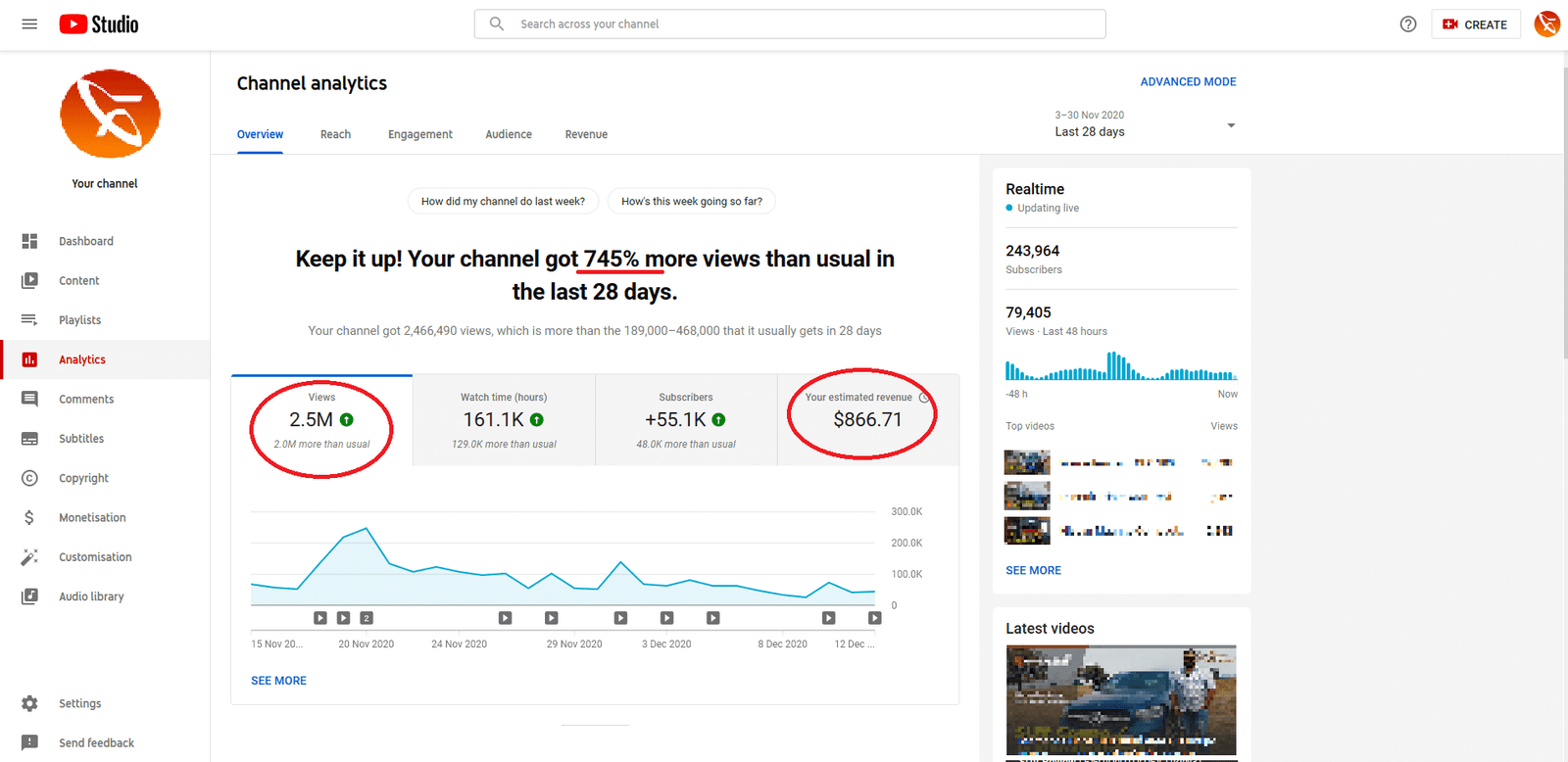 Earlier, I had co-founded a video company and raised $2 million in funding and then got fired from the company I started. I had done lot of testing and research on how to monetize YouTube and now I use the same skills to help other YouTubers.
You can read my full story here if you are interested.
If you are interested in the whole concept of making money online, you can check out some of my other posts including 10 Easy Ways to Earn Money Online without Investment, How to Earn Money from YouTube, how to earn money from Facebook and how to start a blog and make money.
Actors Access Review: How to Make Money, Pros, Cons & Alternatives [2021]
What is Actors Access?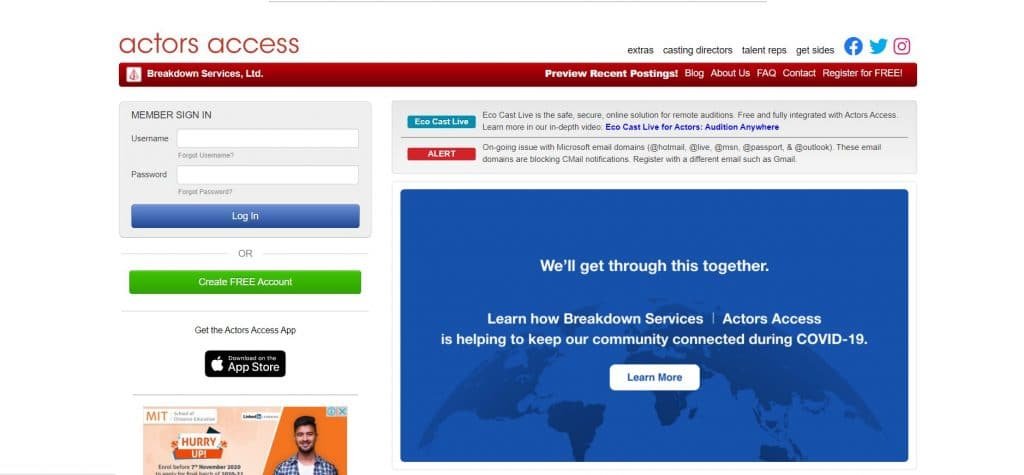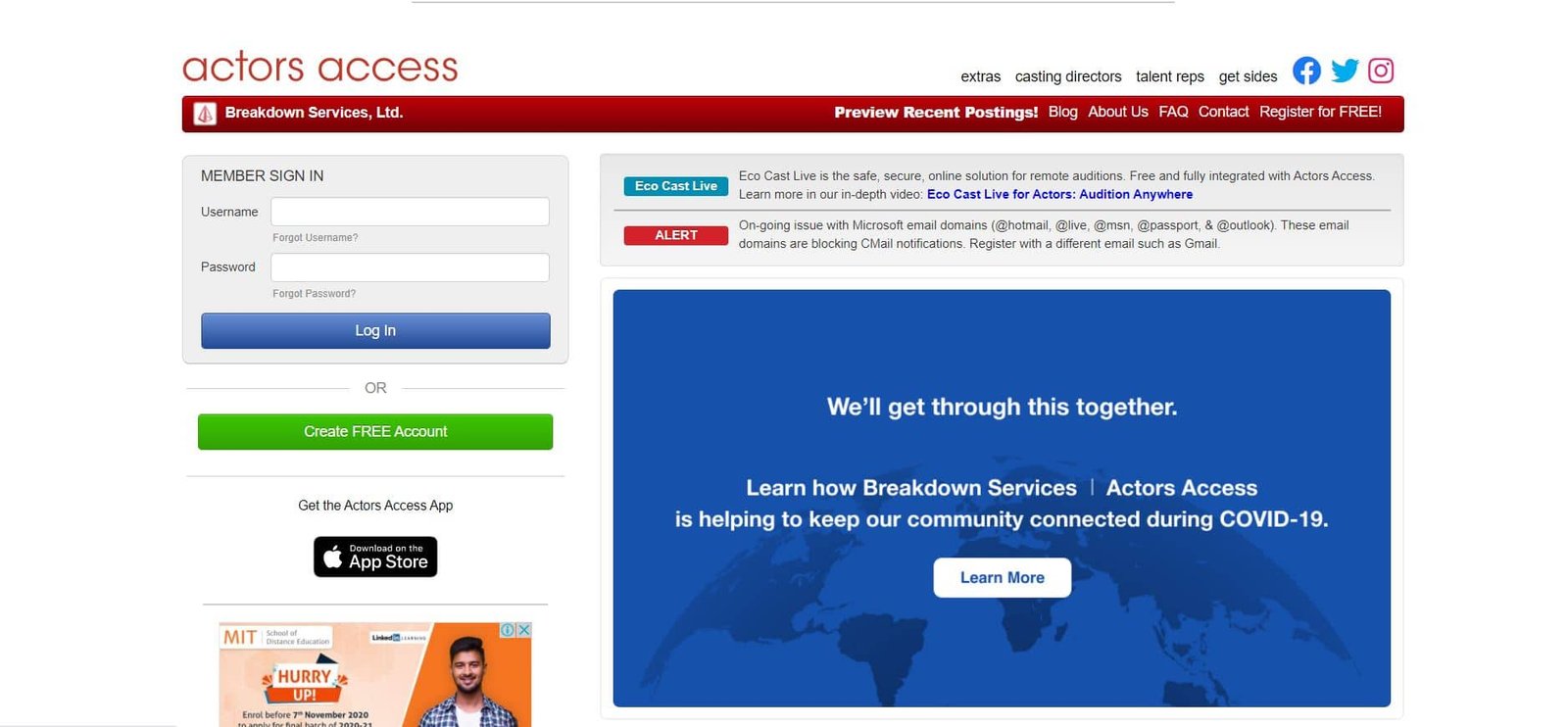 Actors Access is a site for actors to create profiles, upload resumes, display headshots; listing their skills and traits as well as put up performance videos.
Actors Access acts like an online network that connects aspiring actors looking for a break with casting directors looking for fresh faces.
Through Actors Access, casting directors can "Breakdown" with actors, who can directly send their auditions to the directors.
Actors Access was created in 2003 and is a part of a larger group of acting-related companies under Breakdown Services Ltd.
Actors Access Official Website: https://www.actorsaccess.com/
How to Login to Actors Access:
To login to Actors Access, go to the homepage and enter your details on the left side form.
You can also sign up on the website or download the official app to login to Actors Access.
Actors Access App: https://apps.apple.com/us/app/actors-access/id1210208241
How does Actors Access work?
You can create a profile on Actors Access without paying a membership fee every month.
Once a member, actors can upload performance videos to their profile by making a one-time payment of $22 per minute.
When making submissions to casting calls, choose specific videos you would like to send to come up with a custom reel.
You can use these videos to display your skill, charisma, and acting prowess.
Actors Access Fees
Actors Access encourages its members to upgrade to premium for $68 a year but you can create your profile with all your relevant details and also view casting information without becoming a Premium Member.
There is a one time payment of $22 per minute to upload videos to profile.
How to Start Working on Actors Access?
You must first create an account by registering on the official Actors Access website.
Then create a profile complete with your name, age, height, etc as these are things casting directors need to know and are as important as your videos.
Then you should upload your resume, headshots, performance videos, and so on.
Make your profile stand out so that you can catch the eyes of casting directors.
Once you become a member of Actors Access, you can start viewing casting calls as a Free Member, without any payment required.
What are the requirements to work for Actors Access?
The requirements of becoming a member of Actors Access are as follows:
Be above the age of 13
Use the site with parental permission if below the age of 18
Have photos and a genuine passion to become an actor
How to make money on actor access?
Actors Access makes the process of acting auditions and finding good acting gigs easier.
Actors do not need to take the trouble to send an audition to every single casting call.
Based on the information and skills listed on the profile, Actors Access will recommend to you roles that seem best suited for you.
You can also use the Actors Access app to put in your desired position, social media handles, etc.
You can also confirm and view back your audition videos if you so wish.
How much money you can make on Actors Access will depend on what kind of acting gigs you land using the platform.
How much money can you make on Actors Access?
The median earnings of a professional actor in the United States is somewhere around $35,080.
In 2018, on an average, the highest paid 25% percent actors made roughly $56,000, while the lowest-paid 25% actors made made $21,920.
That being said, acting is one of those careers where your fortunes can change very quickly.
If you land in a role that goes on to become a hit, you could earn thousands or even millions in a year.
From Actors Access, you can expect to find acting gigs that pay the median salary and the rest depends on your talent, hardwork and luck.
You can read more about Actors salaries here.
Pros of working for Actors Access
You can snag roles as an extra and this is a great learning experience both as an actor and also for getting the hang of the set life
As background extra, you will be provided food at least once during your working hours
Almost all of the shoots take place on weekdays so actors have weekends off. The roles you acquire through Actors Access are not the same as a routine job
You might even get to meet a few A-list actors and exchange some words with them; the focus, of course, shall still be on your work as this is not a social but a professional opportunity 
This is a step in the right direction if you want to make connections, become a part of networks, get to know directors and producers
Cons of working for Actors Access
As this a work-from-home gig, there is a lot of waiting and sitting idle and you might not get a whole lot of work done
Keeping with Breakdowns and audition deadlines can be a hectic
As an extra, there are chances that you might wait for your scene all day and still not be able to shoot it.
The earnings are unstable as some jobs pay you less even if the job required large time and energy investment from your side; or vice versa.
No guarantee of success, though this will always be a risk an actor will have to take.
Actors Access Reviews
Here we are providing you with one positive and one negative review of Actors Access so that you get an idea of the full picture and can come up with an opinion of your own.
You should also look beyond these reviews and conduct your research by looking up the site, browsing through its features, reaching out to the company for any doubts you may have before deciding whether to join Actors Access.
Positive Review:
One user is of the opinion that Actors Access is one of the best sites for aspiring actors as it is frequented by known casting directors and professionals.
They praised the site's allowance for free membership as well as their effective support team.
They have given the site majorly positive feedback.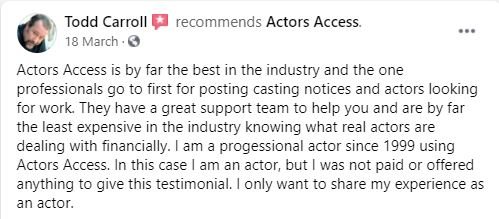 You can find this user's review along with others here.
Negative Review:
Another user is of the opinion that the site was not effective in connecting aspiring actors to meaningful jobs and that a lot of the work was non-paying and thus of little use.

You can find this user's review along with others here.
Actors Access Support
As Actors Access is offered by Breakdown Services, the support information provided on the website is as follows.
Contact Form: https://breakdownservices.com/index.cfm/main/contact_aa
Office Timings: Most of thier offices work during the following timings:
Monday – Friday
10:00am to 6:00pm
Saturday and Sunday Closed.
Actors Access Alternatives
Social media sites are a good alternative to Actors Access if you are looking to make your presence known online and want to create networks.
Some of Actors Access Alternatives that you can join to meet fellow actors and find acting jobs are:
You can also consider joining IMDBPro, Screen Actors Guild, to stay up to date about various developments in the acting industry.
As an aspiring actors you should always supplement your online activity with real-life efforts, and make a genuine effort to find agents, participate in auditions and workshops, land acting gigs, etc.
Lastly, if you are an actor, we highly recommend that you start a YouTube channel and over a period of time, you would be able to get subscribers and even some income to help you sustain.
You can read this post on How to Earn Money from YouTube
Recommended Reads