Last Updated on 1 year by Anoob P
Are you looking for Bellhops Movers Review? In this post we are going to look at Bellhops Movers Review with Pros, Cons, How to Make Money using Bellhops in 2021.
This post is part of our series where we reviews good side income generating platforms so that you can make some extra money online.
If you are interested in the whole concept of making money online, you can check out some of my other posts including 10 Easy Ways to Earn Money Online without Investment, How to Earn Money from YouTube, how to earn money from Facebook and how to start a blog and make money.
I recently helped a client of mine generate $1000 in income from his YouTube channel that was not making any money and even you can do the same.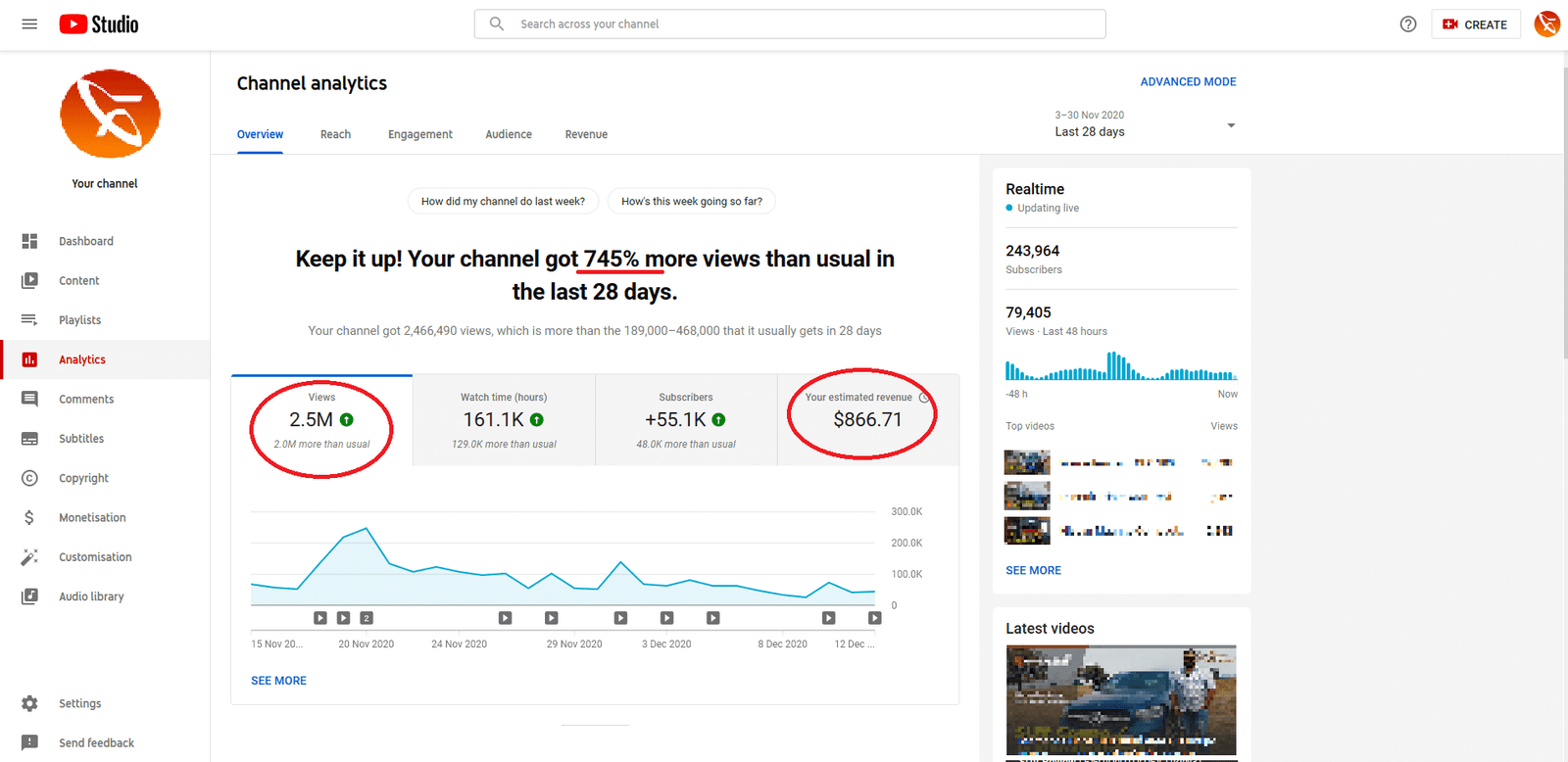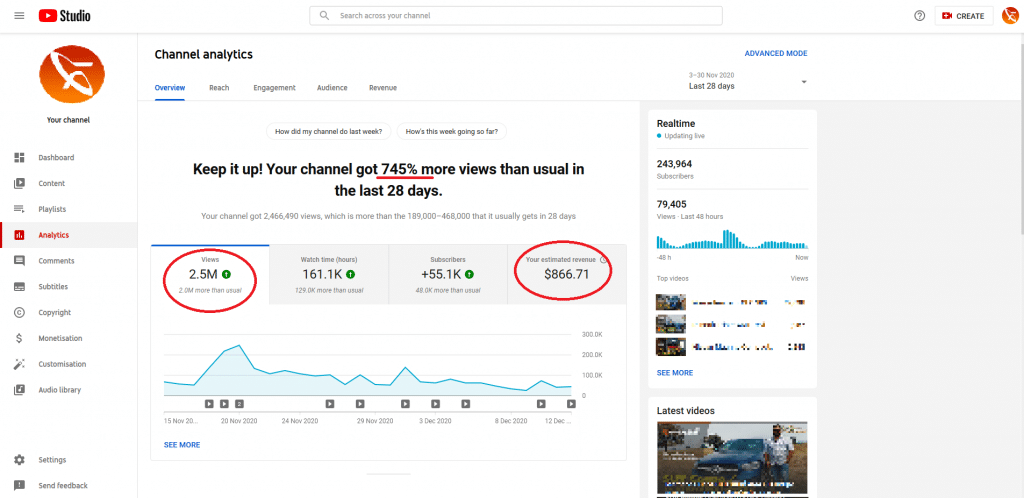 Earlier, I had co-founded a video company and raised $2 million in funding and then got fired from the company I started. I had done lot of testing and research on how to monetize YouTube and now I use the same skills to help other YouTubers.
You can read my full story here if you are interested.
Bellhops Movers Review: Pros, Cons, How to Make Money using Bellhops[2021]
What is Bellhops?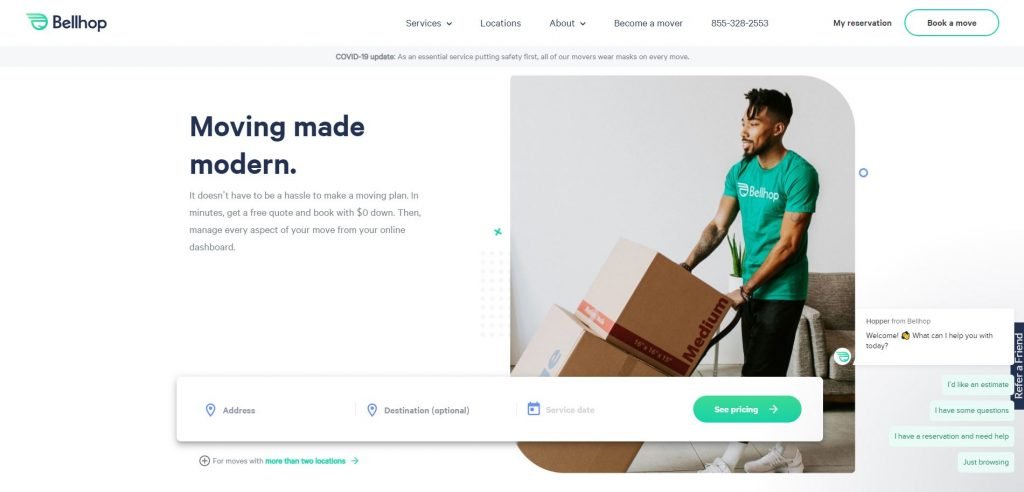 Bellhops is an app that connects people who want to move with people who are strong enough to move any items that require to be moved.
Bellhops company founded by  Stephen Vlahos and Cam Doody in 2011.
It was previously named Campus Bellhops because it was introduced to help students with their moving.
The company first started moving students during orientation at Auburn University. Gradually Bellhops gained popularity and started moving students from other colleges and then extended their services to apartments and homes.
Bellhops is operating in 31 cities of 13 states as of 2018. Bellhops operate across America including  Arizona, Pennsylvania, and Florida.
Currently, Luke Marklin is the CEO of the company.
Bellhops provide different services such as hourly labor, local moving long-distance moving, delivery packing supplies etc.
Official website of Bellhops: https://www.getbellhops.com/
How Bellhops works
In order to become a Bellhop mover, you first have to create an account on Bellhop with your name, email address, and phone number.
There are a few practical qualifications that you have to qualify before becoming a mover with Bellhops.
Bellhops requirements
Should be over 18 years of age
Should be able to lift up to 100 pounds
Should have a smartphone
Have personnel transportation
Should pass interview and background check
How Bellhops works 
After creating your account you have to set your schedule according to your availability
According to your schedule arrive at your location and complete your task of moving 
Maintain good reviews and ratings on the app.
Bellhops pay you through your bank account.
You should have your own transportation and this is one of the major requirements of the company, the company compensates for the transportation expenses.
Bellhops pay $.30/mile after the first 15 miles, from your home to location A, and location B to home.
According to movers from Bellhops, you can earn up to  $13-15 per hour as a college student for moving.
How to sign up for Bellhops
After fulfilling the requirement, you have to create an account with Bellhops, by entering your name, email id, and password under a mover section. Then you can start right away.
To become a Bellhops mover, you can use this link to sign up: https://www.getbellhops.com/being-a-bellhop/
How to make money with Bellhops
First, you have to sign up on the bellhops official site and create your account on the site.
Then according to your availability and suitability, you can start right away. You can earn up to $13-14 per hour. 
Bellhops also has a referral plan which can be used to make money using every valid referral.
You can also become Campus Directors whose job is to recruit Bellhops from colleges.
How much money you can make with Bellhops  
How much money you can make with Bellhop depends upon several factors like your availability, how many moving consignments you take in a month, and your ratings on the app.
On Bellhops, you can typically make up to $13-14 per hour.
You can also get extra tips but it is not guaranteed. You can also make money by referring Bellhops to your friends or by getting customers.
Bellhops makes payment through bank transfer which reaches your bank account in 5-7 business days.
Bellhops also offer paid internships to Campus Directors and their job is to recruit Bellhops from colleges. 
Pros of Bellhops
Micro moves 
Bellhops specialize in micro moves, it intends to provide muscle and labor required for movement.    
Careful Background screening of bellhops
Flexible timings 
Bellhops can accept moving jobs according to their suitability and availability. 
Professional and efficient
With a 4.8-star rating, Bellhops have proved themselves as the most trusted, reliable, efficient, and professional in moving business.
Empowering college students with the extra income
Bellhops recruit college students, so that they can make an extra earning.
The process of booking a Bellhop is easy and streamlined, in the same ways working as a Bellhop is also easy and efficient.
The bellhop has more than one way of moving that includes Hourly labor, Long-distance moves, and local moving.
 Insurance
It provides insurance against any damage by the Bellhop on most of the articles except large items such as pianos or expensive antique articles.
Bellhops works across the country in over 80+ cities and with over 10,000+ Bellhops.
Bellhop also provides transportation compensation of $30/mile after completing 15 miles.
Cons of Bellhop 
Does not have a permanent piece of work 
Cannot make a living while working with Bellhop
Have to use your own personal vehicle for transportation
Bellhops only provides muscle and power but not trucks and storage units.
Bellhops Reviews 
In this section, we will bring you one positive and one negative review of Bellhops so you get an idea of how the platform is.
Overall, Bellhops has 4.5 Star Rating out of 2441 ratings on TrustPilot and the overall recommendation is Excellent.
Bellhops Positive review
You can read more Bellhops reviews here
BellHops Negative review
You can read more Bellhops review here
Bellhops Customer Care Information
Bellhops Email- support@bellhop.com
Bellhops Contact no-1844-233-6656
Bellhops Link– https://www.getbellhops.com/
Bellhops Alternatives
There are few Bellhops alternatives also you can consider if you want to become a professional mover. Some of the more reliable Bellhops alternatives are:
Frequently asked question on Bellhops
What is another word for Bellhop?
Porter, bellboy, attender
What are the responsibilities of Bellhop?
Responsibilities of bellhop are to carry luggage
Is the Bellhop site good?
Yes, the site is good to make money as part time mover.
How much do bellhops movers make?
The typical Bellhop Mover salary is $14. and the average salary is between $12 – $17.
How old do you have to be to work at bellhops?
At least 18 years of age.
Do you tip bellhops movers?
Yes, you can tip bellhops movers.
Where is bellhops located?
Chattanooga, Tennessee
Recommended Reads