Last Updated on 5 days by Anoob P
Clixsense or Ysense is a platform to earn money online.
I started using Clixsense few months back to earn money online and so far the experience has been really great.
While Clixsense or Ysense does seem like a good option to earn money online, it takes time and being an digital marketer, I think there are many other ways to make money online which are faster and more reliable in the long run.
If you are a college student, housewife or someone who is looking for an almost zero-effort way to make money online-then Clixsense or Ysense could be a great option.
I make it a habit to check Clixsense when I am just getting out of bed in the morning-when I have about 15 minutes to complete a survey and then make some money.
The first day I joined Clixsense, I made around USD 1-which does not sound like much, but I think with consistancy you can earn some side income from the platform.
Update: My YSense Earnings has crossed $350 now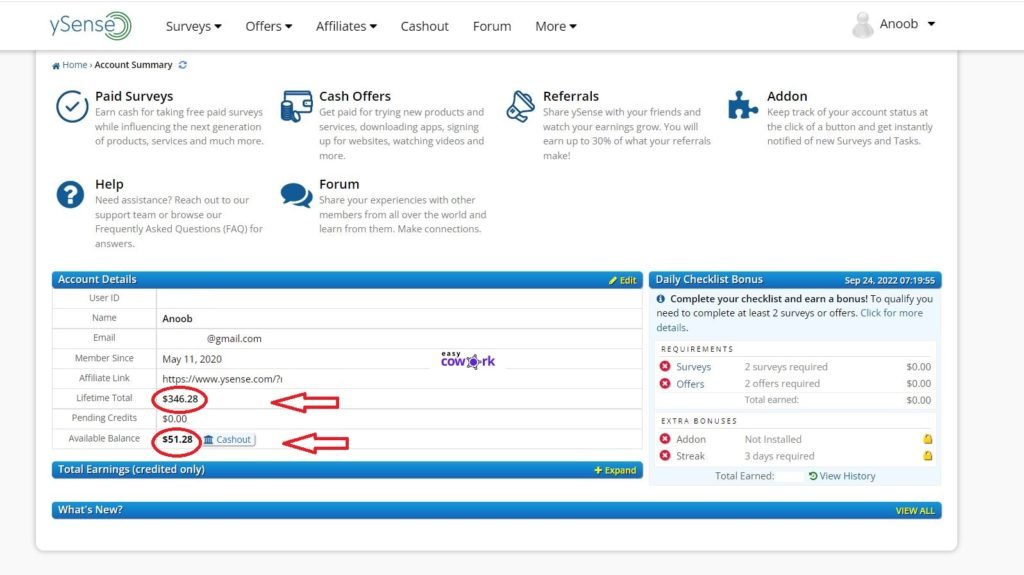 Join YSense or ClixSense Now!
If you are new to the whole concept of earning money online, you should only consider Clixsense as a side-income project and have a different "cash-cow" project to make a sustainable online income.
After working full-time for more than 12 years, I switched to working for myself and trying to earn a living online.
If you are uncertain about your future, then you can read my post about What The Future Holds or Finding Excitement in Life–you may find it interesting.
If you are interested in the whole concept of making money online, you can check out some of my other posts including 10 Easy Ways to Earn Money Online without Investment, How to Earn Money from YouTube, how to earn money from Facebook and how to start a blog and make money.
I recently helped a client of mine generate $1000 in income from his YouTube channel that was not making any money and even you can do the same.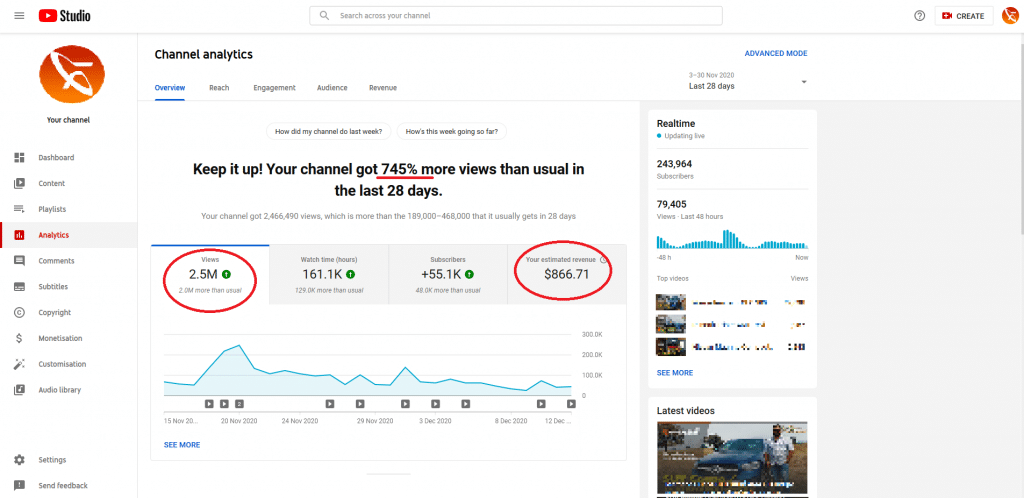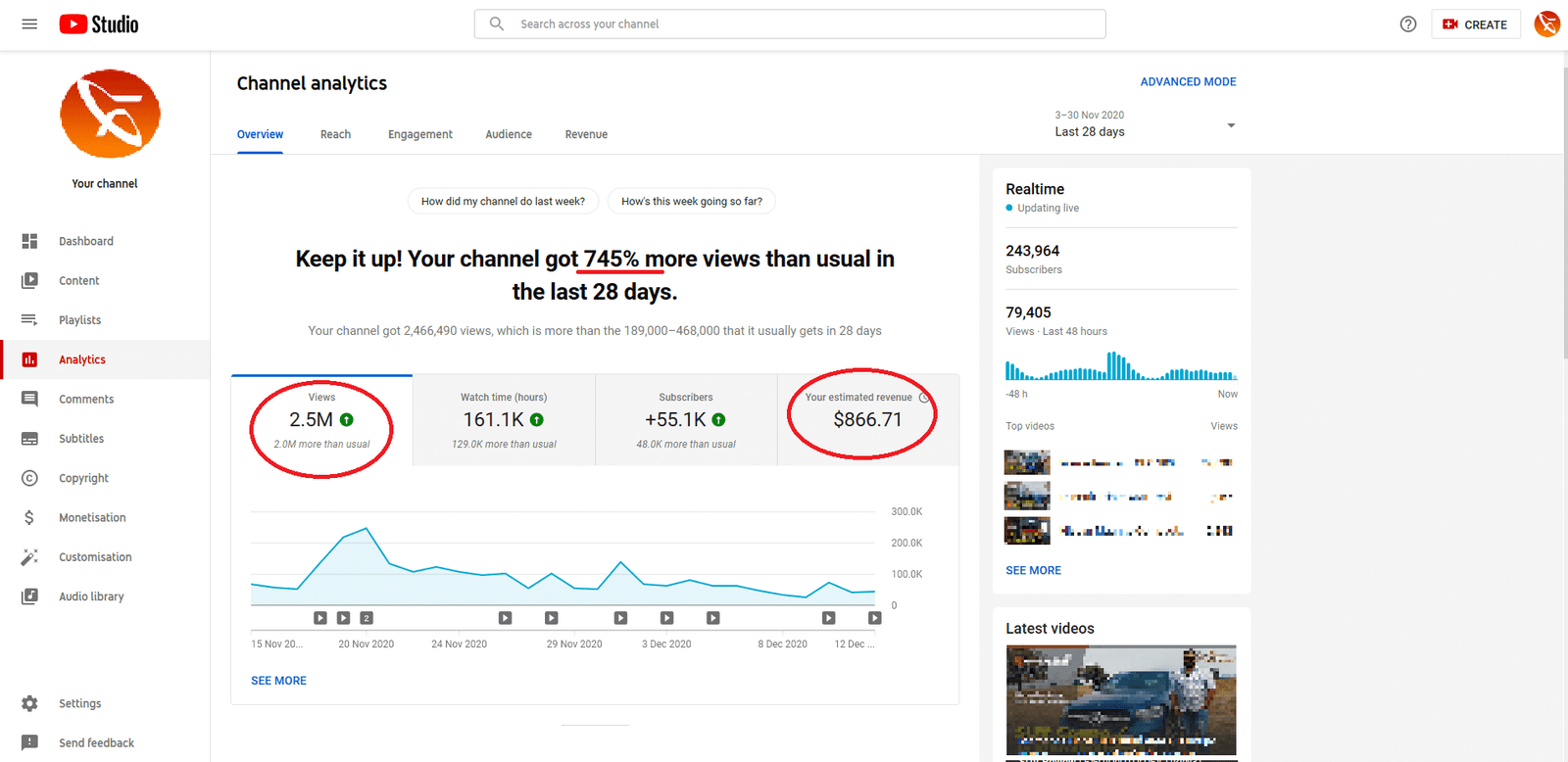 Earlier, I had co-founded a video company and raised $2 million in funding and then got fired from the company I started. I had done lot of testing and research on how to monetize YouTube and now I use the same skills to help other YouTubers.
You can read my full story here if you are interested.
I have also written a detailed post about How to Start an Online Business That Changes Your Life (without Luck) & lessons in entrepreneurship I learnt the hard way–you can read it if you have the time.
Advantages & Disadvantages of ClixSense
ClixSense Advantages
★ Quick & Easy Sign up
★ Very easy to start earning money
★ No approval process
★ Earn money through referral
★ Can earn money from mobile phone
ClixSense Disadvantages
★ Sometimes surveys do not accept your inputs
★ Can become very time consuming
★ Very low payment for each survey
What is Clixsense?
Like I mentioned before Clixsense or Ysense is a way to earn money online.
It feels good to earn money by spending few minutes of your time but after doing 2-3 surveys you can get bored. You can receive small payments which could be kept as pocket money to large sums, which is indeed a good earning.
Clixsense or Ysense is a Paid to Click (PTC) site that follows the online business model attracting online traffic from people aiming to earn money from home.
These websites usually acts as middle men between advertisers and customers, using the referral marketing as a promotional method. Even though it is similar to pay to surf models, this PTC website has variety of additional ways to earn, such as completing surveys and simple tasks, playing games, shopping, etc.
Clixsense is a global online community providing multiple ways of earning money.
You can earn money by taking part in surveys, trying new products and services, downloading apps, signing up for websites, watching videos, completing simple tasks from the comfort of your home and sharing ysense to your friends. 
How to Sign Up for Clixsense
You can sign up for free in Clixsense and start earning very easily. All you have to do is give your email and choose a password.
You can join Clixsense for free.
Join ClixSense Now!
Once you click the validation link, ClixSense will ask you to login to your account.
After you login, it will ask you to add some more details in  your profile like address, phone, avatar (add your image) & most important is payment method.
Payment Method for Clixsense
You can receive payment in Clixsense maily through three ways—Payoneer, PayPal and Skrill.
The most popular and easy to use payment method is Payoneer. It is best to open an account in Payoneer and connect it with your Clixsense account to receive payments without much delay.
Creating account with Payoneer is very simple.
Visit this Payoneer Signup Page & click on Signup. You will also receive a signup bonus of $25. After adding all the account details in Clixsense, click "Update" button and it will take you to their main page where you can start earning money.
You can also receive payment through PayPal. In order to create an account in PayPal you need to have a pan card and email id.
Visit this PayPal India link and click on "Sign up".
Select Individual account and click on "Continue". Enter your name, email address and click on "Continue". A form will appear on the next page which you need to fill. After clicking on "Agree & Create Account", you will have a PayPal account.
You will be asked to link your credit card or debit card. You can add if you have & want to add otherwise click "I'll link my card later".
Types of Ways to Make Money on Clixsense
There are many ways to earn money in Clixsense. It is one of the easiest ways to earn money by spending a few hours online and completing task, surveys or trying different products.
The best thing about this PTC site is you do not need any investment to earn money and is relatively simple than other websites. Clixsense is a popular site and is claimed to be legit by many of its users. Here are the ways to earn money using Clixsense:
By Completing Paid Surveys in ClixSense (YSense)
Paid surveys are the most important and popular way to earn money in Clixsense. You will find paid surveys daily which can give you a side income.
You have to log in to your Clixsense account and complete these surveys. .
To do survey, you can go to "Surveys" section. Here, you will find the surveys, if it's available for you. You need to update your profiles before answering the surveys questions.
These surveys typically ask about preferences, consumer demand for a certain product, you simply tick the answer that suits you best. You can know about the estimated time and the price of the survey when you completed.
There are two types of paid surveys in Clixsense—Survey Invites and Daily Survey Routers.
In Survey Invites, you will be invited to take surveys by the suppliers through email or notification.
You will have to log in to the Clixsense account in order to take these surveys. However, these surveys only allow you to take them once.
Each of the survey in Survey Invites pay you minimum $0.25 to $2 or even more according to the time spent to complete a survey.
Most surveys pay instantly if you qualify except those marked with a red flag as shown in the image.
You will receive payment from red flag surveys in about 30 days after completion. You need to login to your account daily and complete each and every survey in order to earn good amount.
Sometime, surveys are rejected if you don't qualify or if your profile is not suitable with that survey. It does not matter even if you are disqualified. You can keep on completing surveys and will be able to earn good money. 
Daily Survey Routers is accessible every day and you can take surveys per day if you go to the "Surveys" section.
You can find surveys at different hours and can attempt them multiple and unlimited times. You will have keep checking if the daily surveys are available.
Completing Different Offers
You can also earn money by completing different offers in Clixsense. In the "Offers" section, you will find different offers from the available websites. You will get paid for signing up in any of them according to your preference.
Some might also be paying for downloading the recommended apps in your mobiles, which you find useful.
The amount is paid in the form of Clixcents which is then converted to equivalent amount of dollars. Anytime when you login to your ClixSense account, you can find number of offers from these companies.
You can check the offers, understand what it wants you to do and complete the offer to get paid.
By Completing Tasks
Another way to earn money in Clixsense is by completing tasks.
In the Clixsense account page, you fill find the "Tasks" option on the top and when you click on it; you will see different tasks provided by the crowdsourcing service called Appen.
Formerly called as Figure Eight and Crowdflower, it enables you to work on small tasks giving the opportunity to earn some extra cash.
The more tasks you complete the more money you earn. You have to check back daily as new tasks are added frequently. You can complete the tasks that you like the most and complete them as per the instructions.
There is no limit on how many tasks you can complete. You can go to the bottom of the Task page to find 'Top Task Workers'.
Affiliate Program
You can earn unlimited income with the affiliate program provided by ClixSense. This is the way to earn money quickly and to get a life time income.
All you have to do is refer another person to Clixsense.
By this way, you will earn money in three different instances. You can earn up to $0.3 instant income for every referral and $2 bonus when each of your referral earn $5.
For every approved Survey, Offer and Task your referrals complete you earn 30% commission. The affiliate link can be found in the "Account Details" section with a red colour. 
These are the ways to earn easily and quickly through Clixsense. You can grow your income if you keep checking your account for surveys, tasks and offers and try to be updated.
You can also refer Clixsense to a friend daily and earn money.
If you download the ClixAddon for your browser, you will be instantly notified whenever there is any survey, offers or task available.
Like I mentioned at the start, Clixsense is ideal for people who are new to the concept of making money online and have lots of free time.
If you want faster ways to make money online, do ping me on the chat window and I will guide you.
Frequently Asked Questions about ClixSense
Is ClixSense legit and safe?
Yes, ClixSense is a legit company and I have earned more than $145 in the past few months with this website.
Is ClixSense and ySense the same?
Yes, ClixSense and YSense are the same.
What is the ySense?
YSense is a PTC or paid to click site that can be used to earn small amounts of money.
How does ySense make money?
Ysense charges businesses to list surveys and enables businesses to get surveys done and charges them a fee for connecting participants.
How can I earn money from ClixSense?
Easiest way to earn money from ClixSense is to complete surveys.
Recommended Reads
ClixSense Review
ClixSense Summary
Clixsense or Ysense is a Paid to Click (PTC) site that follows the online business model attracting online traffic from people aiming to earn money from home. The platform has some very easy tasks and anyone without experience can make few extra dollars. I have personally made $50 from the site so far, so if you want some extra cash, do join Clixsense or Ysense and try thier tasks. 
Pros
Very easy tasks 
Simple surveys 
Payment on time
Direct payment to Paypal or Payoneer
Cons
Doesn't pay much
Some tasks might take around 20 minutes to complete 
Minimum withdrawal of $10