Are you looking for EcoATM Reviews? In this post, we are going to look at EcoATM Reviews, Requirements, Pros, Cons & How to Make Money using EcoATM in 2021.
If you are interested in the whole concept of making money online, you can check out some of my other posts including 10 Easy Ways to Earn Money Online without Investment, How to Earn Money from YouTube, how to earn money from Facebook and how to start a blog and make money.
I recently helped a client of mine generate $1000 in income from his YouTube channel that was not making any money and even you can do the same.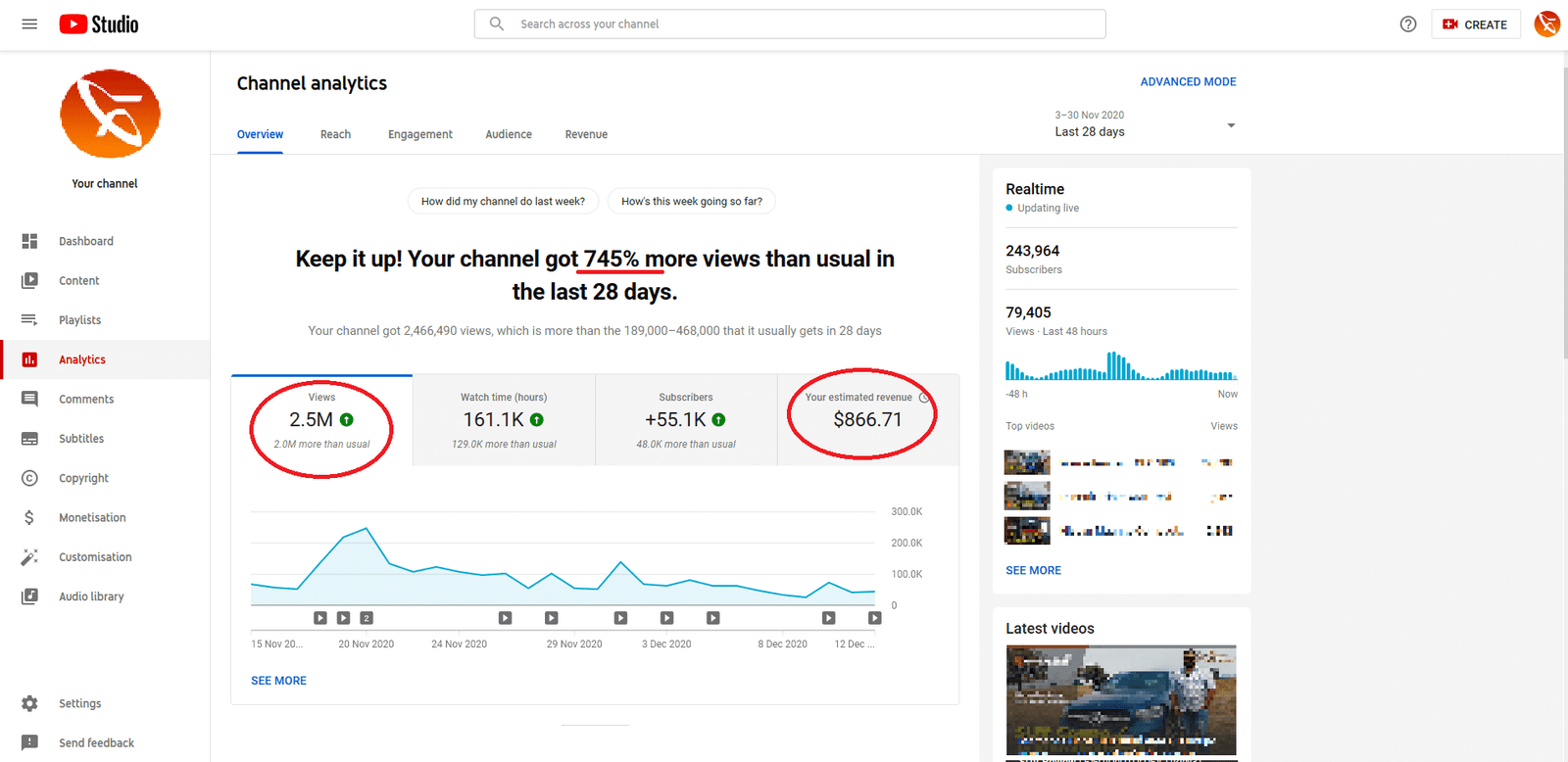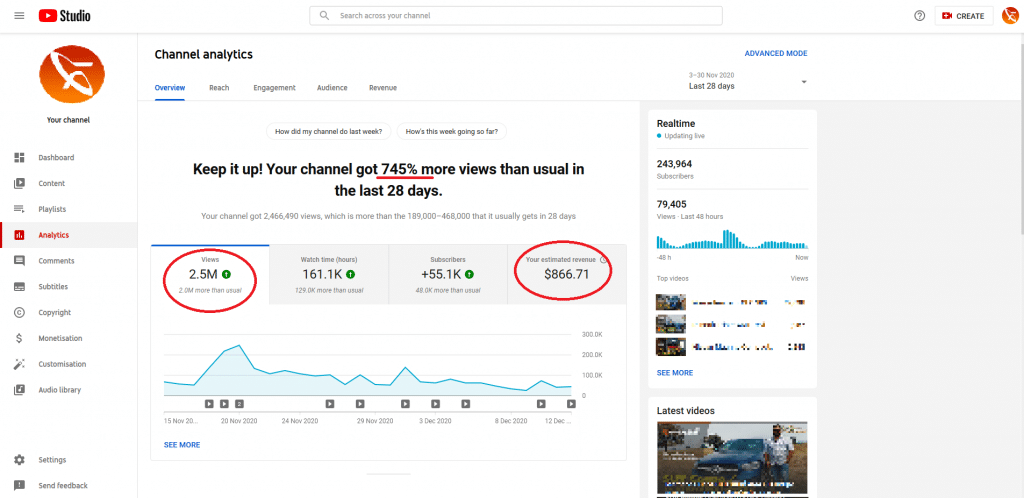 Earlier, I had co-founded a video company and raised $2 million in funding and then got fired from the company I started. I had done lot of testing and research on how to monetize YouTube and now I use the same skills to help other YouTubers.
You can read my full story here if you are interested.
We had also written a very detailed review about Glyde which can be used to buy and sell used Samsung and Apple devices, you can check out Glyde review here
EcoATM Reviews, Requirements & How to Make Money using EcoATM [2021]
What is an EcoATM?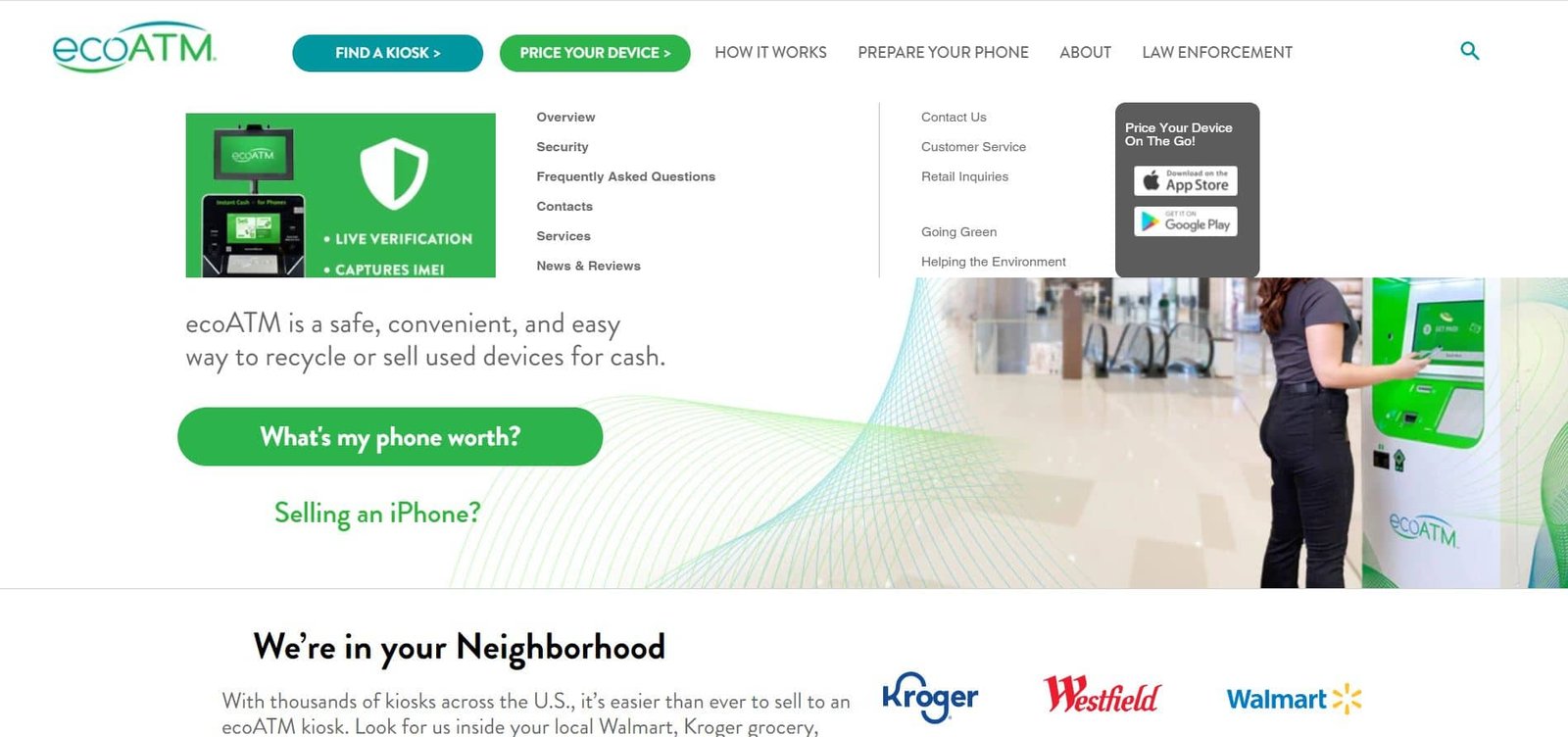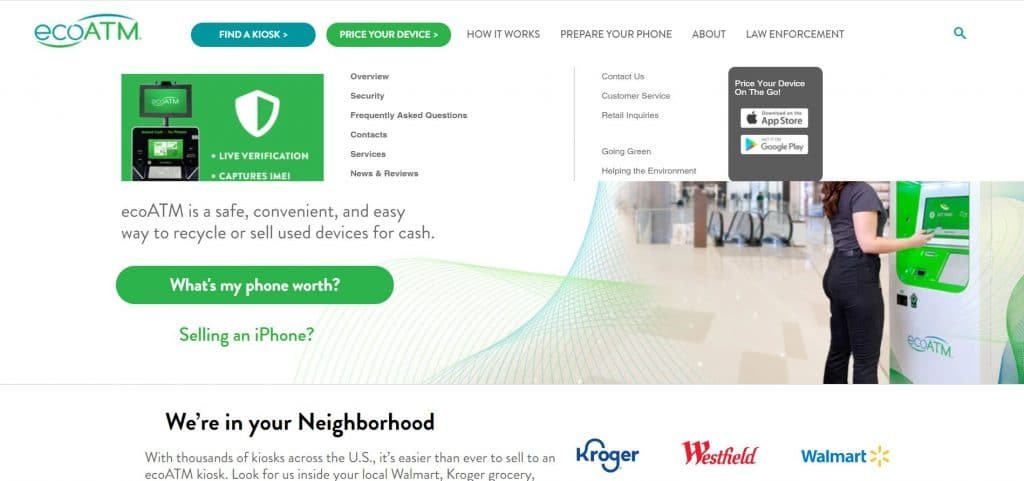 An EcoATM is an electronic kiosk or an electronic vending machine that is usually set-up in public spaces such as malls and shopping centers among others that can accept your old or broken electronic devices such as mobile phones, Ipods, Ipads, Kindle and even laptops and give you cash in return.
An EcoATM is an electronic kiosk or an electronic vending machine to sell your old mobile phones or electronic devices in return for cash.
EcoATM is a good intitative through which old or broken electronic devices can either be reused or properly recycled to avoid harming the environment.
You can get your device analyzed, get a trade-in value or the monetary cashback quote and should you choose to accept the offer, the EcoATM will take in your old device and give you the said cash in return.
Even though EcoATM might not give you maximum cash for your mobile phone, it is a is a fast way to make money on your old and broken electronic devices.
How an EcoATM Works
The entire idea of an EcoATM and how they function may seem like rocket science but in fact, it is a simple process that anyone can do. It has a simple 3-step process.
Step 1:
First of all you need to place your device in the kiosk in the mentioned area. You can remove or take your device back at any time.
Step 2:
Once you have placed your device, the system will analyze the device and may ask you simple questions regarding the device, such as the make and model of the device, the brand, the condition, how long has it been used, and such.
The EcoATM will give a quote based on present market value of the device.
Step 3:
If you are satisfied with the cashback amount and agree to proceed further, the EcoATM will take in your device and drop it in the collection bin and give out the said amount of cash in return. The working is quite similar to regular ATMs wherein you put in your card, push a few buttons, and get cash.
EcoATM App Links
EcoATM has dedicated apps that can used on any Android and iOS Devices.
The official EcoATM app will help you safely prepare device for exchange.
Some of the benefits of downloading the EcoATM app on your phone are that you can get quick estimates for your phones & find nearby EcoATM kiosks when you want to sell any older device.
You can download the official EcoATM apps below:
How to Use EcoATM: A Step By Step Guide
Most EcoATMs usually show a video of how to go about the process but you can proceed further without watching the video tutorial since it is very easy and all instructions are displayed in a step-by-step manner.
There is an interesting video on YouTube that shows how much an EcoATM machine will give for every iphone, you can watch the video below:
The first step is to place your device at the designated area to get it analyzed in order to receive a quote.
The next step is to answer the relevant questions in the case asked so that the current market value of your device can be calculated correctly.
The last step is to either agree to the trade-off and move forward to deposit your device and get the said cashback or you can remove your device and be on your way if you don't fancy the exchange offer.
EcoATM Requirements
The only requirement to be able to trade-in your old and broken electronic devices is that you should be above the age of 18 years and have valid ID proof since you are required to show these documents before you can successfully trade-in and get cashback.
If you are under the age of 18 years, it is advised to bring along an adult who has government ID proof.
How to Trick EcoATM
There are many videos online that claims to show how to trick EcoATM machines.
You should know that most of these are fake videos are not worth your time.
EcoATM Promo Codes
EcoATM has some promos running from time to time.
You can find official EcoATM Promo codes here
What devices are accepted by EcoATM?
Although all electronic devices from all brands are accepted into the EcoATM, you may not always get money in return.
It is a good way to ensure that you're taking measures to protect the environment since the device will be recycled in an effective and proper manner.
The list of accepted devices by the EcoATM in return for which you can get a cashback are as follows:
iPhones
Apple products
Broken iPhones
Android tablet devices
Amazon readers like Kindle
Motorola cell phones and smartphones
HTC cell phones and smartphones
Blackberry personal data devices
Samsung Devices including the Galaxy S series, Note, and more.
How to Make Money using EcoATM?
Making money using EcoATMs is just a matter of a few minutes and a few simple steps.
All you need is to be above 18 years of age and have valid government ID proof and you're good to go.
Once you place your device be it mobile phones, tablet devices, Amazon readers, iPhones, iPads, and more and get it analyzed by answering a few basic questions.
If you accept the money quote of the cash you will be getting back in return, you can proceed and get the cash amount.
How much money you can make using EcoATM will depend on the device you are willing to trade in.
Pros of using EcoATM
The EcoATM is a great way to make quick cash by getting rid of your old or broken electronic devices.
EcoATM saves the hassle of posting an ad online, showing your device to multiple people and bargaining.
That being said, you might get higher value for your device if you are selling it directly.
Besides making quick money, you are also protecting the environment and ensuring that the devices are either disposed of in a correct manner or get reused and recycled without polluting the environment.
Cons of using EcoATM
The only con is that the EcoATM only pays a small amount for most electronic devices.
If the devices are in good and working condition, you can sell them on other sites and earn much more compared to from EcoATMs.
Also, the EcoATM will take in all electronic devices but may not pay you for certain devices meaning you can choose to give them away for free without any money in return.
EcoATMs Near Me (How to Find an EcoATM Near You)
Both the EcoATM website as well as the app has a convenient location finder to find the nearest EcoATM near you.
You can download the official EcoATM app by visiting these links
You can also find EcoATMs near you using this link.
EcoATM near me
You can also find the nearest EcoATM near your location by clicking the link below.
EcoATM near me
EcoATM Reviews
EcoATM has received both positive and negative reviews since the decision to proceed differs from person to person and condition of devices.
If you want to make quick cash instantly it is a good option but the amount of the cash that you might get in return will be less as compared to other sites or apps where you can sell your used or broken electronic devices.
But, there is the time you will be saving in putting an ad, attending calls and showing the device to potential buyers.
Also, through ecoATM you are ensuring proper recycling and reuse or disposal of the various hard metals present in electronic devices.
In this section, we will be showing a positive review and a negative review of EcoATM so that you can decide whether you want to sell your device through ecoATM.
EcoATM Positive Review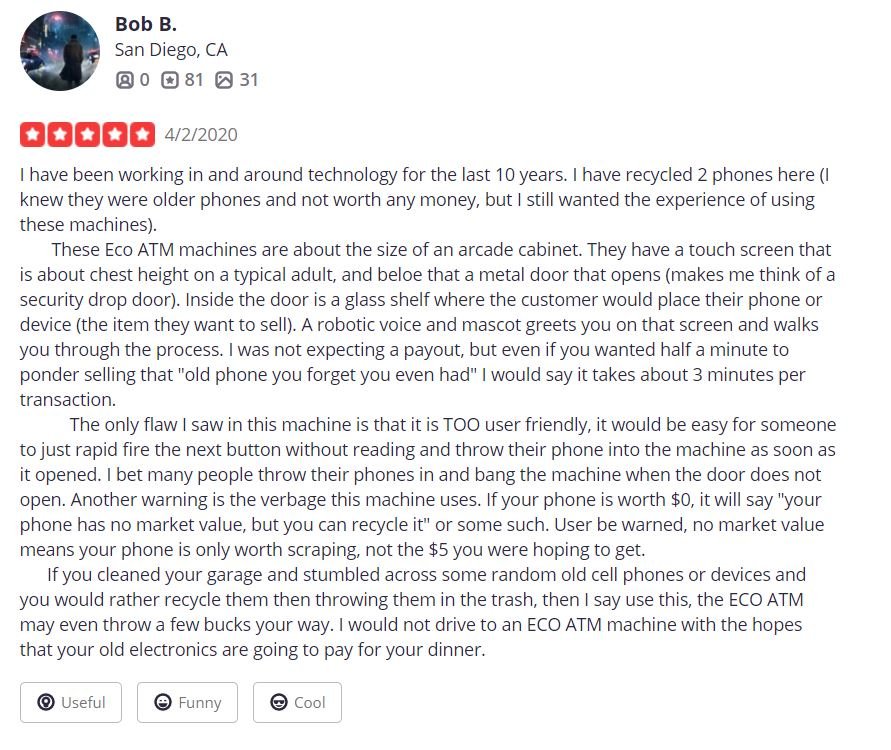 You can read all EcoATM Yelp Reviews here
EcoATM Negative Review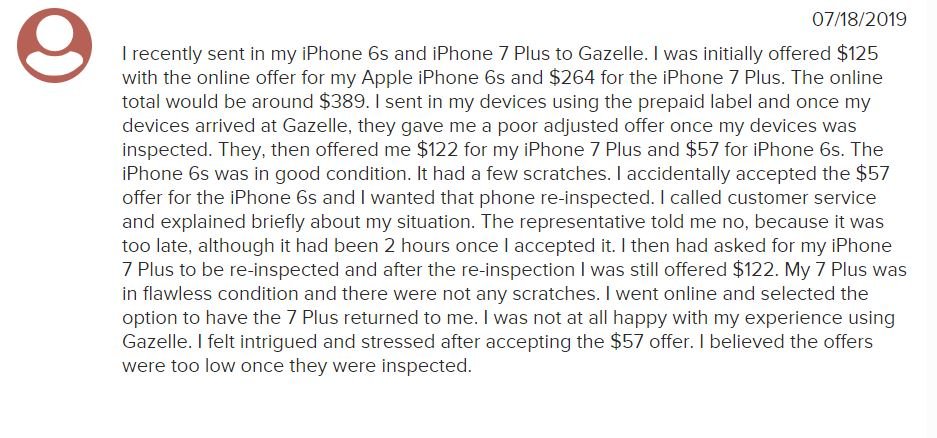 You can read all reviews of EcoATM on BBB here
Also, there are plenty of complaints about EcoATM on the web saying that phone thieves are selling phones on EcoATM and it is difficult to get the phone back from the ecoATM machines.
If your phone got stolen and you find that it is traded for cash at an EcoATM machine, please contact the customer support to get help.
EcoATM Customer Contact Information
The EcoATM official website and even the app has all the relevant information, the terms and conditions, the different policies, and how it works or functions.
and more but in case there is any clarification that you seek, you can contact them via email or making a phone call during the official working hours.
You can fill the form on this website to get in touch with EcoATM customer care representative.
https://www.ecoatm.com/pages/contact-us
Email: bryan@ecoATM.com and nick.buckland@ecoATM.com
Phone Number: 858-324-4111
EcoATM Alternatives
These are the EcoATM alternatives or competitors per se who are also in the same business of taking in old electronic devices, and giving out cash in exchange and other services related to the same industry.
If you want to compare different services of the different companies, you can do so by checking out the official websites, and the company information.
EcoATM Alternatives include
Frequently Asked Questions about EcoATM
How much money do you get from ecoATM?
Depends on the age and condition of your electronic device.
What devices does ecoATM take?
EcoATM takes almost all kinds of electronic devices including
iPhones
Apple products
Broken iPhones
Android tablet devices
Amazon readers like Kindle
Motorola cell phones and smartphones
HTC cell phones and smartphones
Blackberry personal data devices
Samsung Devices including the Galaxy S series, Note, and more.
Can I sell a locked phone to ecoATM?
No, EcoATMs do not accept cloud-locked or blacklisted devices.
Does ecoATM take laptops?
No, at the moment EcoATM accepts cell phones, MP3 players and tablets.
Will ecoATM take stolen phones?
In the event that ecoATM has taken a stolen phone, the company will cooperate with law enforcement to give the device to rightful owner and may proceed with legal actions.
Does ecoATM buy locked iphones?
Yes, but not icloud-locked iphones. You will have to unlock the phone before completing the transaction.
Can I sell my Apple Watch to ecoATM?
Yes, EcoATM accepts Apple Watches
Does ecoATM pay good?
Many users have complained that EcoATM does not pay that well for used devices.
Can ecoATM see cracks?
Yes, EcoATM machines scanners are smart enough to see cracks.
Recommended Reads