Last Updated on 5 months by Anoob P
In this post, we are going to look at Fancy Hands Reviews, Pros, Cons, Features & How to Make Money On Fancy Hands in 2021.
Fancy Hands is a US based virtual assistant platform that helps freelancers make some extra money.
If you are new to virtual assistance as a career, you can check out our post 8 Best & Free Virtual Assistant Training Courses: Pricing, USP & Rating in 2021.
If you are interested in the whole concept of making money online, you can check out some of my other posts including 10 Easy Ways to Earn Money Online without Investment, How to Earn Money from YouTube, how to earn money from Facebook and how to start a blog and make money.
I recently helped a client of mine generate $1000 in income from his YouTube channel that was not making any money and even you can do the same.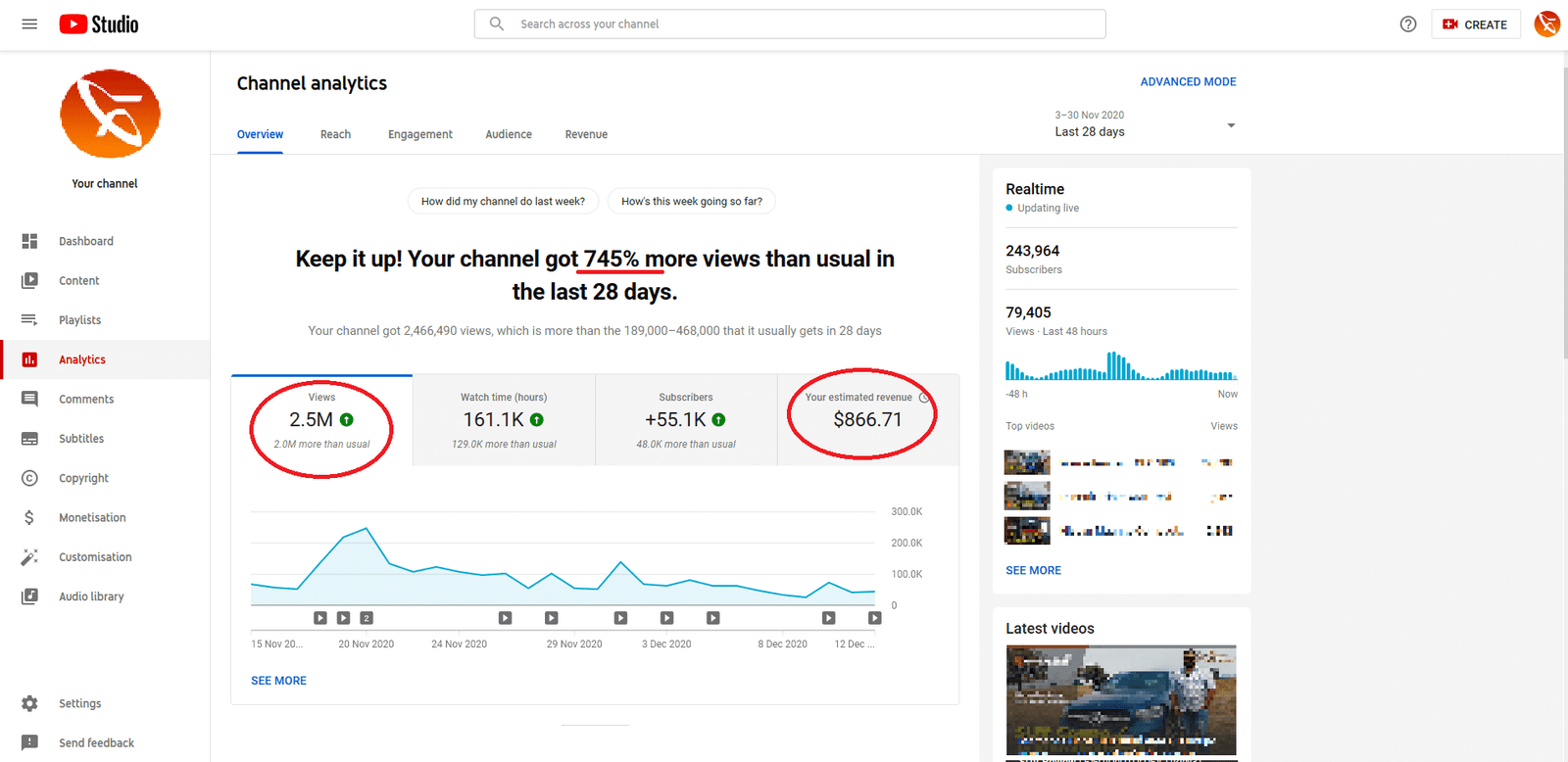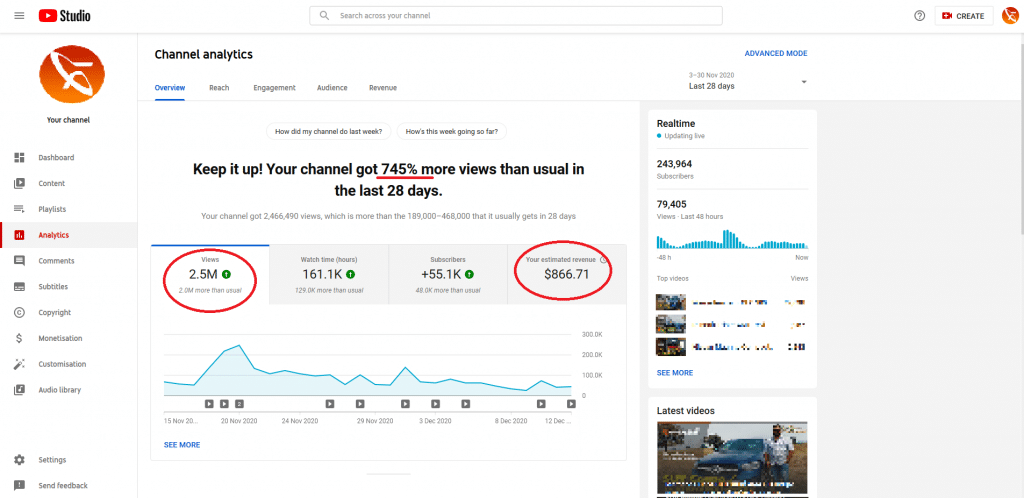 Earlier, I had co-founded a video company and raised $2 million in funding and then got fired from the company I started. I had done lot of testing and research on how to monetize YouTube and now I use the same skills to help other YouTubers.
You can read my full story here if you are interested.
Fancy Hands Reviews, Pros, Cons, Features & How to Make Money On Fancy Hands [2021]
What is Fancy Hands
Fancy Hands is a US-based platform where people can request for virtual assistants to get certain tasks done.
The assistants here work on one or several tasks as requested by the client and are paid on the basis of each task.
There is also the option of hiring dedicated virtual assistants if anyone needs them.
Official website of Fancy Hands: https://www.fancyhands.com/
How Fancy Hands Works
Fancy Hands works pretty much like other freelancing platforms and here is how Fancy Hands work.
The first step to avail the services of Fancy Hands is to Sign up for the service.
During the sign up process, the platform prompts you to choose your plan. You can choose the plan according to your needs.
After you sign up, you can start submitting your task request instantly. One of their virtual assistant will attend to it right away. 
You can either submit tasks individually or send them altogether. Sending tasks altogether allows the assistant to sort out which task is more important and work accordingly.
After the task is completed by the virtual assistant, it is checked for quality control. There it goes through the quality checks, and once it meets the standards, it gets approved and is sent to the client.
However, if the client is not satisfied with the result, they can send it back to be redone.
If you are looking to join Fancy Hands as a virtual assistant, then you need to complete the sign up process and apply for Fancy Hands jobs which are available at the time.
To know more about how Fancy Hands work, you can visit this official link.
Fancy Hands Jobs
Fancy Hands has jobs which are open during different times. Some of the Fancy Hands jobs that are open right now include:
Virtual Assistants
Customer Support Associate
Assistant Operations, Manager
Office Manager
Account Manager
Python Application Engineer
Front End Web Engineer
Community Manager
JavaScript Application Engineer
Director of Business Development
To know more about Fancy Hands jobs, you can check this official link.
Fancy Hands Features
Fancy Hands some features which make the platform exclusive and ideal for virtual assistants.
Some of the features include
Requests are accepted over the phone, text, email or through their mobile apps
Schedules tasks for you and manage your calender efficiently
Takes urgent requests via text messages
Purchases products for you as per request
If you unused requests from the previous month, it can be rolled over the next time you purchase a plan
You can set up recurring requests for tasks are to happen on a regular basis
Credits can be earned when someone joins using the Referreal Code
Shows usage data of how much time and effort has been saved by using the service
Fancy Hands Requirements
To join Fancy Hands as a Virtual Assistant, you need to have the following requirements:
Your own computer with a stable internet connection because all of the work and communication takes place through the internet. Hence having a stable and reliable internet is a must.
You should have great written communication skills as well as should be able to speak confidently. Because you would be interacting with clients, and different types of them, knowing how to get through people is an essential skill that is required for this role
You should also be someone who has knowledge about various fields. The clients' request can vary from many different requirements, so having knowledge about different fields will come in handy when executing the tasks
Taking on responsibilities should not feel burdensome to you. The clients shall be entrusting you with tasks that may either be their personal request, or be related to their business or profession. So,  understanding the weight of the task and feeling responsible for it is required
How to Join Fancy Hands
To join Fancy Hands, you need to register on their website by providing some essential details.
To join Fancy Hands, you can provide your email address on this official link and follow the steps in the email that Fancy Hands will send you.
Official link to Join Fancy Hands
Fancy Hands Fees
Fancy Hands pays its assistants between $3 to $7. The rates may increase depending on the task and proficiency.
Fancy Hands has 4 plans for its clients who can choose any depending on their needs. The 4 plans are as follows:
Small– In this plan, you can make 3 requests in a month. Priced at $17.99/month. This comes to around $6 per request
Medium– In this plan, 5 requests can be made in a month. Priced at $29.99/month. Each individual task comes around to $6 as well
Large– In this plan, you can make 15 requests in a month for $74.99. This lowers the individual price to $5. This is great for businesses who need a helping hand quite often
XL– The largest plan of all, here you can make 30 requests in a month!. Having this plan also reduces the individual price to $5
Fancy Hands Pros
As a freelance platform, Fancy Hands has some pros that you need to know. These are some of the perks of working for Fancy Hands and if you are looking to explore the possibility of a freelance virtual assistance platform, then Fancy Hands might be a good choice.
Great as a side hustle for stay-at-home parents or college students who are looking to earn in their free time
Pay structure is pay per task
Each tasks are usually 20 minutes long
Pay is sent every week on Tuesday
Flexible working hours
Can take on as many tasks you can complete in a day
Work from home available
No face to face interaction required
Fancy Hands Cons
As with other freelance platforms, Fancy Hands also has some cons. Some of them are:
Have a bad reputation among assitants due to the pay structure
The completion of a task depends on whether the client likes it or not which makes the payment uncertain
Client's requests are sometimes unreasonable
The payment system is not satisfactory
No Employee benefit is given
Fancy Hands Review
Fancy Hands has many good reviews by the clients and is widely used by people to get their works done, thereby saving time to focus on other tasks.
Many of the virtual assistants too have had good experience working here.
Overall, Fancy Hands has 3.5 Star rating out of 5 on different review platforms.
In this section, we will also show you one positive and one negativre review of Fancy Hands so that you get a general idea about the platform.
Fancy Hands Positive Review
Fancy Hands Negative Review
You can read more Fancy Hands reviews here.
Fancy Hands Customer Support Contact Information
Fancy Hands has an active customer support team that can help you with any issues on the platform.
You can reach Fancy Hands customer support team using the following channels.
Fancy Hands Phone Number: (646) 755-9298
Fancy Hands Address: 200 East 10th Street, Suite 718, New York, NY 10003-7702
Fancy Hands Contact Form link
Fancy Hands Support Email ID: support@fancyhands.com
Fancy Hands Social Media Handles
Fancy Hands is also active on most social media channels. If you want to follow the company or get in touch with someone through social media, you can message Fancy Hands on the following official handles.
Fancy Hands Facebook– @fancyhands
Fancy Hands Twitter- @fancyhands
Fancy Hands Instagram- @fancyhands
Is Fancy Hands Safe
Fancy Hands is a safe way to earn those extra dollars on the side. If you have the time, a computer, and meet the other criterias, you can sign up on the platform and find some work.
Fancy Hands Lawsuit
Fancy Hands went through a rough patch when a lawsuit was filed against them by their virtual assistants.
In the lawsuit, the virtual assistants claimed that the tasks given to them were often not smaller tasks that would take only 20 minutes to complete, but took several hours.
This was against the terms laid down when they were hired.
This is significant because the pay per task ranges from $2.5 to $7. When stretched for hours, the pay does not match the minimum wage laws. 
The moderators who review and approve the tasks were paid $0.10 per reviewing and the time taken for that is between 2 minutes to 15 minutes.
The payment system was also complained against.
The virtual assistants complained that the payment withdrawal had to be done using Fancy Hands' own payment system which was not transparent.
They claim to have received less than what they should of the already low price.
The assistants have also worked for more than 40 hours in a week, which is against the Fair Labor Standards Act("FLSA) 29 USC §§ 201 et seq.
You can read more about Fancy Hands lawsuit here.
Fancy Hands Alternatives
If you are a virtual assistant and want to explore more options, then you can consider some of the Fancy Hands alternatives.
Some of the more popular Fancy Hands alternatives are:
Frequently Asked Questions about Fancy Hands
Is fancy hands a legit company?
Yes, Fancy Hands is a legit company with around 3.5 star rating out of 5.
How do you apply fancy hands?
You can apply to Fancy Hands on the official website.
Does Fancy Hands hire worldwide?
Yes, Fancy Hands does hire worldwide but they do have some requirements.
How long does it take to hear back from fancy hands?
It can take few days for support.
How much money can you make working for fancy hands?
Between $3-10 per hour
What is it like working for fancy hands?
Work is flexible and easy, but pay is not that great.
Recommended Reads
Fancy Hands Review
Fancy Hands Summary
Fancy Hands is a US based virtual assistant platform that helps freelancers make some extra money. Overall, Fancy Hands has 3.5 Star rating out of 5 on review platforms so most users are satisfied but not very happy with the platform. If you are a virtual assistant looking for work, you can sign up on Fancy Hands and check the work and payment terms. Fancy Hands did have a lawsuit filed against them, so please check all terms and conditions before joining. 
Pros
Great as a side hustle for stay-at-home parents or college students who are looking to earn in their free time

Pay structure is pay per task

Each tasks are usually 20 minutes long

Pay is sent every week on Tuesday

Flexible working hours

Can take on as many tasks you can complete in a day

Work from home available

No face to face interaction required
Cons
Have a bad reputation among assitants due to the pay structure

The completion of a task depends on whether the client likes it or not which makes the payment uncertain

Client's requests are sometimes unreasonable

The payment system is not satisfactory

No Employee benefit is given