Are you looking for HyreCar Review? In this post, we are going to look at HyreCar pros, cons, requirements and how to make money using HyreCar in 2021.
If you are interested in the whole concept of making money online, you can check out some of my other posts including 10 Easy Ways to Earn Money Online without Investment, How to Earn Money from YouTube, how to earn money from Facebook and how to start a blog and make money.
I recently helped a client of mine generate $1000 in income from his YouTube channel that was not making any money and even you can do the same.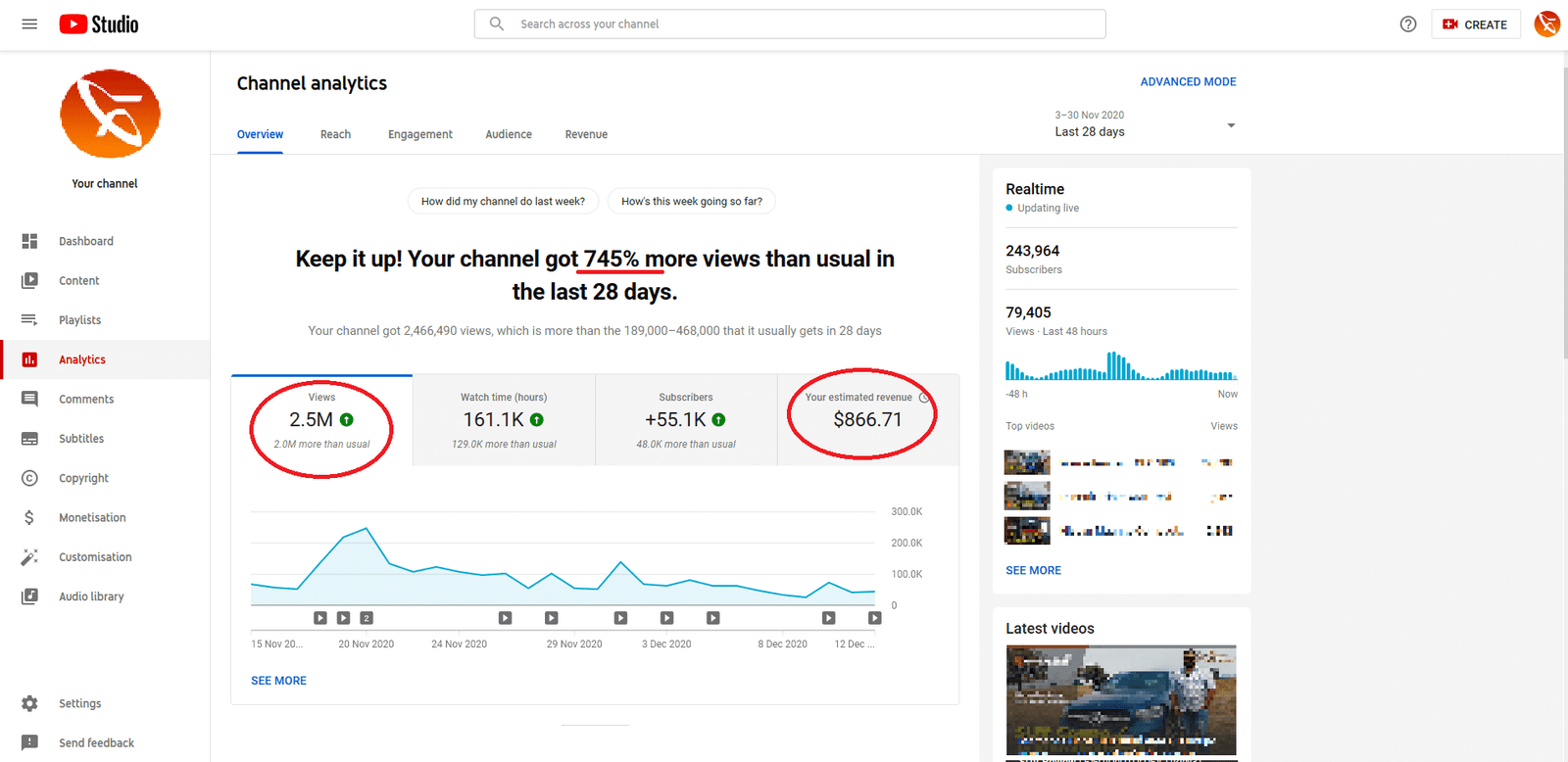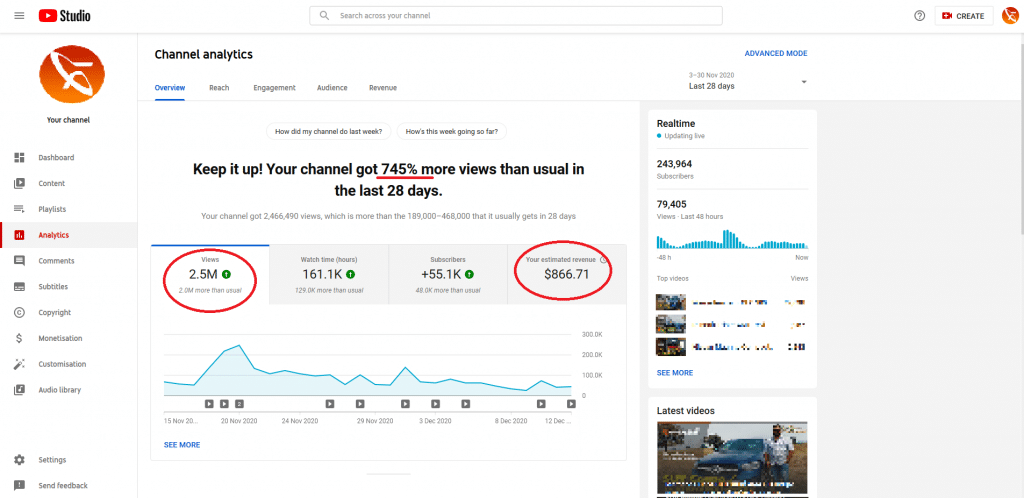 Earlier, I had co-founded a video company and raised $2 million in funding and then got fired from the company I started. I had done lot of testing and research on how to monetize YouTube and now I use the same skills to help other YouTubers.
You can read my full story here if you are interested.
HyreCar Review, Pros, Cons, Requirements & How to Make Money using HyreCar in 2021
What is HyreCar?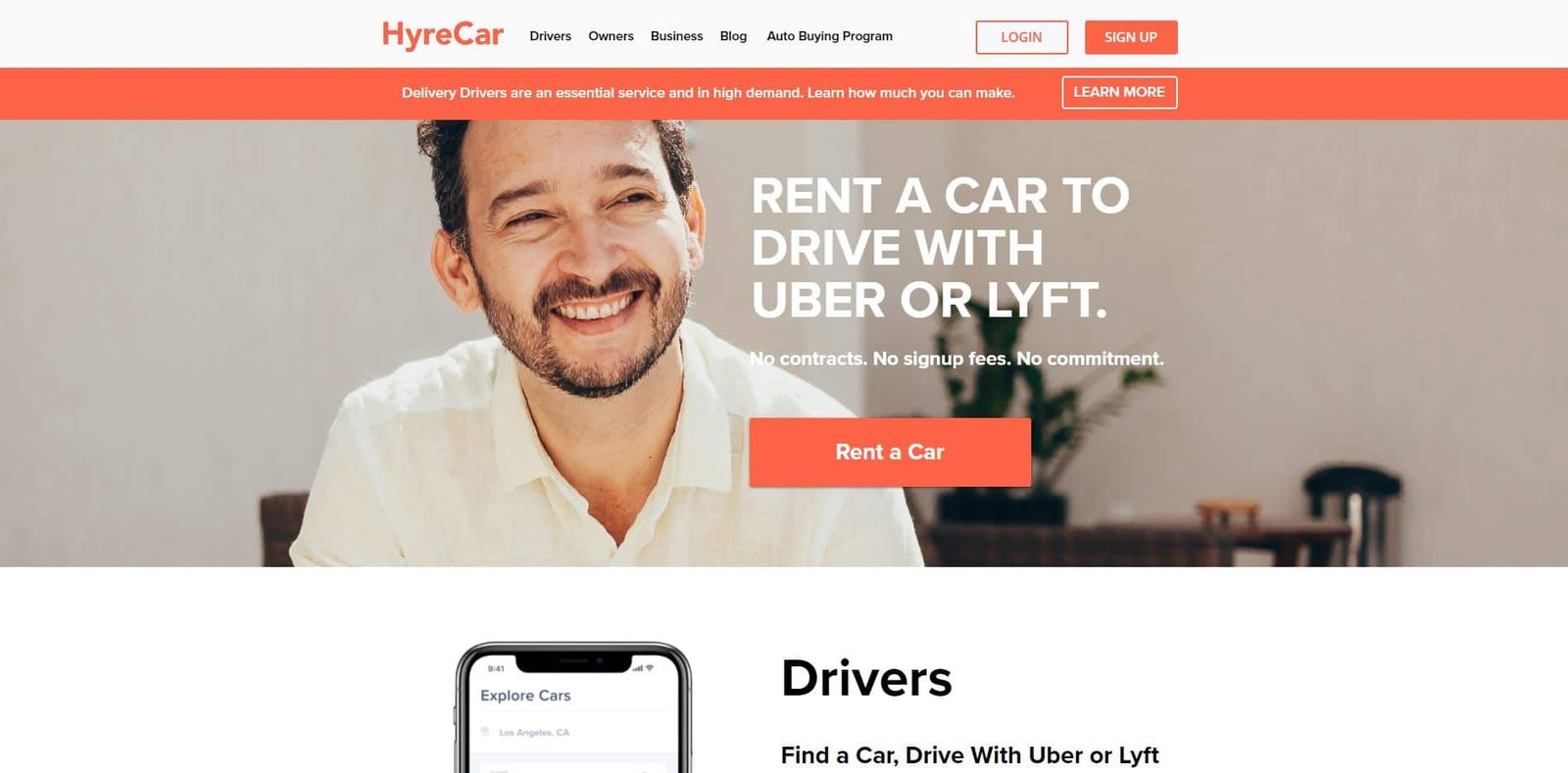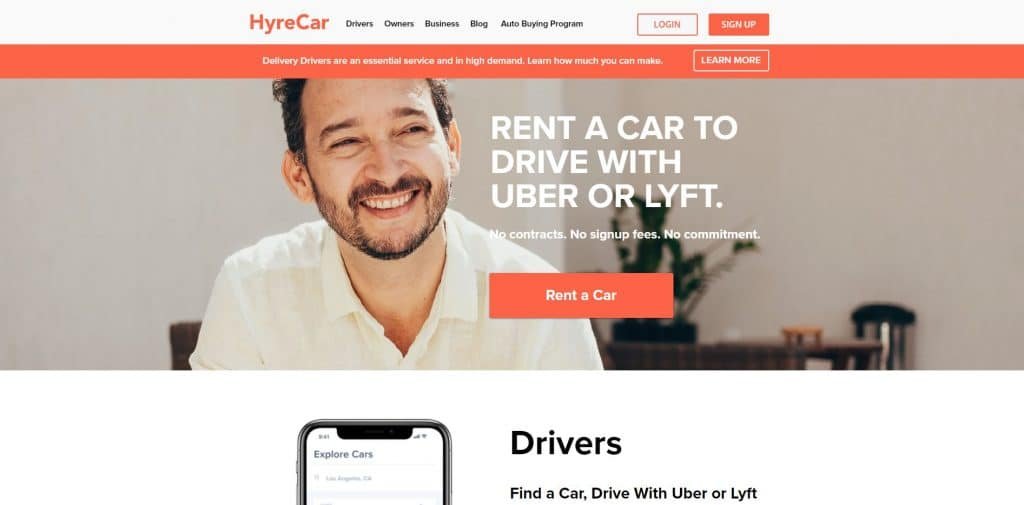 HyreCar is an online platform curated especially for drivers to allow them to get a car on a rental basis to work as part-time drivers.
HyreCar is especially useful for anyone who wants to work for companies like Uber, Lyft, and other on-demand platforms like Doordash, Postmates, Instacart, Grubhub, and more.
Individual car owners list their cars for hire on this platform and interested renters/rideshare drivers can choose from the listings to get a car on rental basis.
The majority of the cars are already reviewed and approved for rideshare agencies and HyreCar too gives insurance. 
Official website of HyreCar: https://www.hyrecar.com/
How HyreCar Works
Car owners can easily turn their idle cars into a passive income opportunity.
Interested drivers can get cars on a rental basis to work for Uber, Lyft, and food/package delivery that most match with their needs.
The cars are available for rent on an everyday basis, on a weekly as well as on a monthly basis.
The company doesn't own any vehicles of its own, but connects interested car owners to interested drivers who want to rent a car. 
HyreCar Apps
HyreCar has both Android and iOS apps for using the platform.
These are official links for downloading the HyreCar apps:
How HyreCar Works for Drivers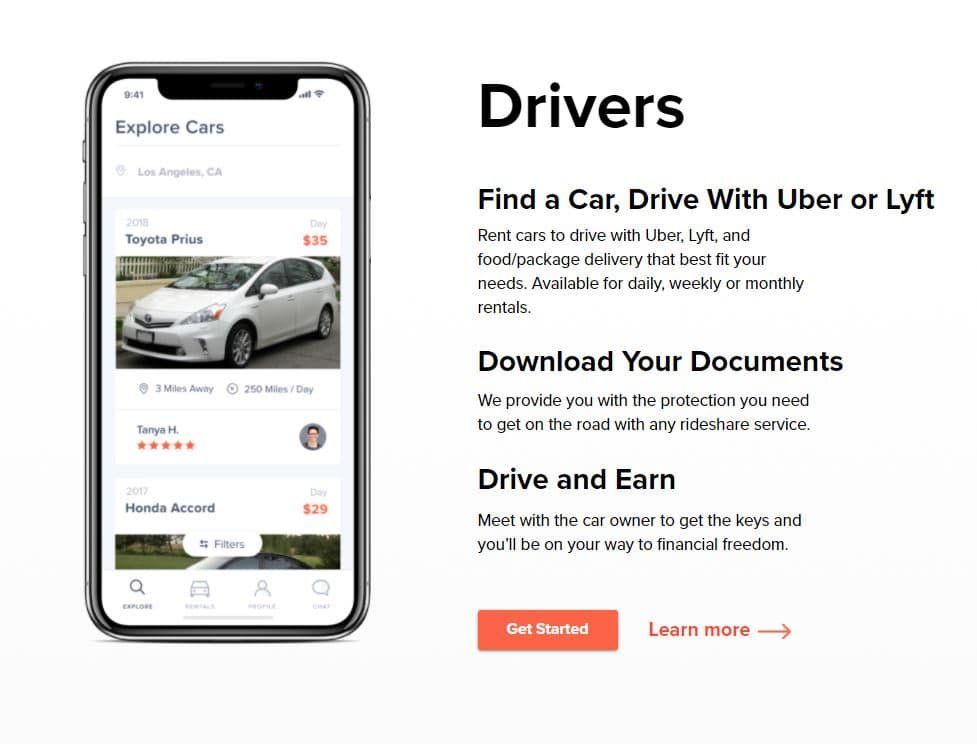 How HyreCar Works for Car Owners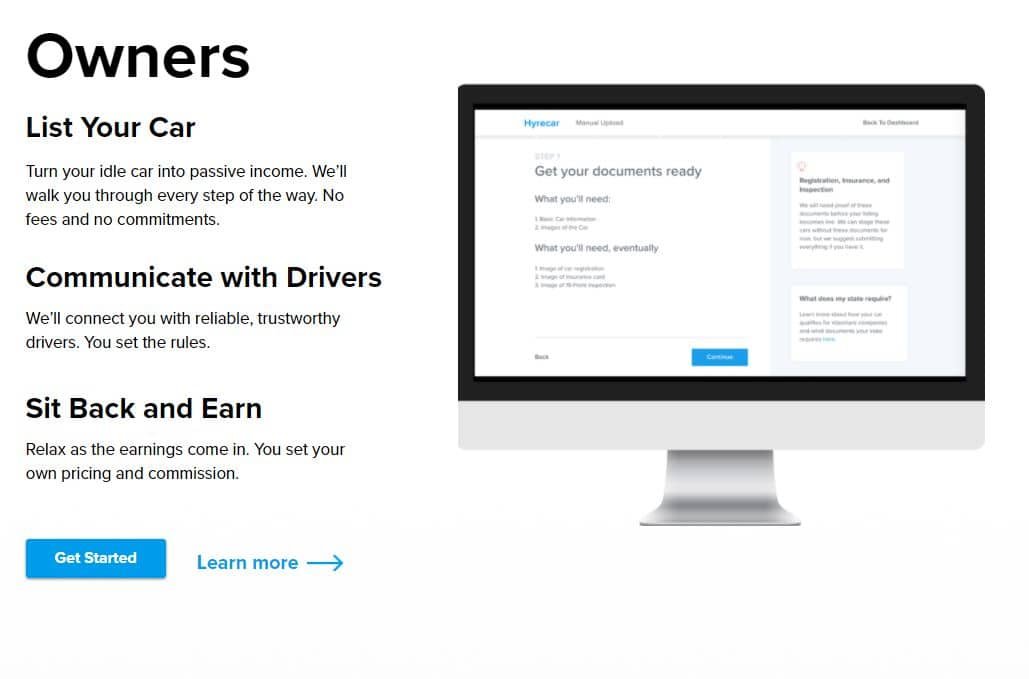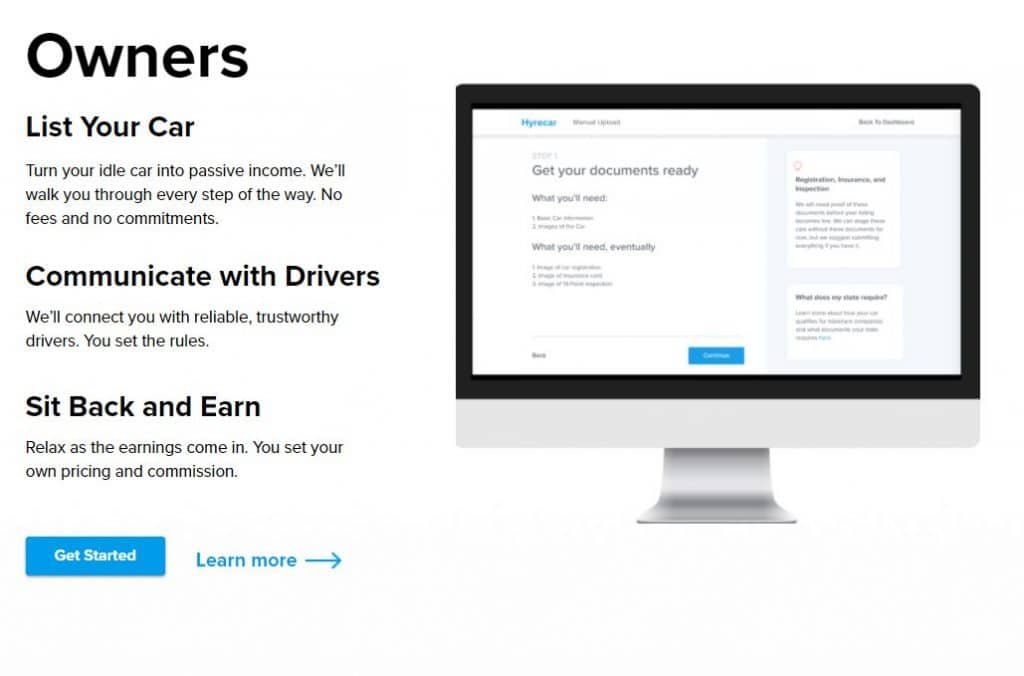 HyreCar Requirements
If you are a car owner, you must provide the details of your car, the make, model, year of manufacture, the insurance details, and such relevant information along with your personal and contact details and the legal documents of your car. 
If you want to rent a car and work as a driver, you need to provide your ID proof, driving license and should have signed a legally binding contract to work via the HyreCar online platform. 
Both parties involved are required to be a minimum of 21 years of age. 
HyreCar Fees
The commissions and fee charges are 15% of the total rental amount.
The average pay range can be anywhere between $30 – $40 per day before paying commissions. 
HyreCar Sign Up
Irrespective of being either a driver or the car owner, the platform is the same, but has specific sections with specific details for both the interested parties.
The HyreCar official website provides information about how to hire cars as a driver and how to let other rent your car as a vehicle owner.
Once you have read and understood the "How It Works" section, and you feel that it is something that you are interested in trying out, the next action is to sign up for the HyreCar account.
Just enter your basic details and the required details and you're all set to rent or list your owned car.
You have to fill up your profile as well as make a profile of your car if you want to list it for rent. 
How to Make Money using HyreCar
If you are a car owner, you can list your car, and every time someone decides to rent out your car, you make a commission. 
If you rent a car from the listings you have to pay a small fee and then proceed to use it to earn money making deliveries or from ridesharing apps like Uber and others. 
Pros of HyreCar
HyreCar allows drivers to work on multiple platforms simultaneously and there are no restrictions to just either Uber or Lyft.
This means the drivers can work for different apps or platforms in the rideshare industry before choosing to commit to any long-term career plans.
Additional costs for factors like normal wear and tear are included the rent.
This allows you to add all the costs in an easy manner. After every week, you will know the exact amount that you made and spent.
With HyreCar you can rent a car just for a few days and there are no extra charges while returning the car.
Also, on the HyreCar platform, you can choose to rent a different car on a weekly basis.
Cons of HyreCar
This online platform is not the best long term solution if you want to work as a driver or a delivery personnel.
The mile limits are also set pretty high meaning you have to shell out more money from your own pocket.
Since every vehicle is owned by a different person, you need to work out the details of pick-up/drop-off of the car.
Some owners provide free delivery of the car but usually, you have to find an inexpensive plan to get to/from your car.
You will have to create the perfect plan to save your time and effort.
If the individual renting your car has an accident while on the way back home or to the grocery store, then the HyreCar's policy isn't applicable.
HyreCar Policy Limitations
If any unfortunate incident such as a collision or an accident happens during the time the car is rent, the driver will be accountable.
When you get a car on rental basis, you have to pay for HyreCar's insurance policy which covers only a few things but remember that it doesn't provide for:
scratches, dents, flat tyres, window damages, and dings under 6 inches that happens under wear and tear and tire damage
loss of income, vehicle downtime, or storage fees
Another rental car with ongoing claims investigation or during a repair in progress
If vital vehicle breaks down or develops issues with engine or mechanical components
Stains inside the vehicle, tears, or rips
misplaced car keys
damage that happens besides of the rental period
Even as a car owner, there are quite a few concerns and worries such as what if the driver puts a dent in your car or gets into an accident, who pays for the damage. There is also the concern over the driver and his background and if there's a chance that your car gets stolen from you. 
Even though HyreCar claims to have all of these covered, sometimes car rental for owners is not a good experience, so you need to check the pros and cons and then decide if you really want to list your car.
HyreCar Reviews
In this section, we will try to show you one positive and one negative review of HyreCar so that you can decide if you want to use the platform as an owner or a driver.
Overall HyreCar has 1,485 reviews on TrustPilot with 71% users claiming the service was excellent.
HyreCar Positive Review

You can read more HyreCar reviews here
Positive Review by Marla Desmond, who found this platform efficient, helpful, and has made a good income in this line of work. 
HyreCar Negative Review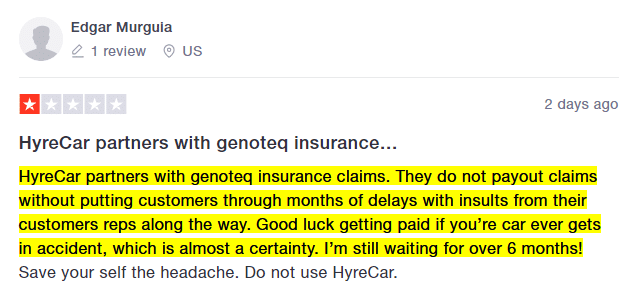 You can read more HyreCar reviews here
HyreCar Customer Care
If you want to get in touch with HyreCar customer care team you can use the following contact information.
Email: info@hyrecar.com & if your requirement is related to media, you can write to Press@hyrecar.com
HyreCar Phone Number: (888) 688-6769
Link: https://www.hyrecar.com/
HyreCar Address: 355 S. Grand Ave 90071 Los Angeles, United States
HyreCar Alternatives
Since renting cars to work as part-time or even full-time drivers or as delivery personnel is extremely common, it is no surprise that HyreCar has quite a few competitors or alternatives.
Turo and Lyft Express are the most popular go-to choices. RentMyRide, Getaround, and FlightCar are also a few other alternate options that have received good reviews.
https://www.lyft.com/expressdrive
Frequently Asked Questions About HyreCar
How much does HyreCar cost?
HyreCar allows renting for as little as two days. On average, HyreCar rental costs can range from $30-45/day, $200-300 a week, and $800-1100 a month.
Can I use HyreCar for personal use?
Yes, you can.
Does HyreCar require a deposit?
Yes, for debit card, there is a refundable deposit of $200. To avoid deposit, you can use a credit card.
Can you make money with HyreCar?
Yes, it is reported that you can make as much as $12,000 per year through HyreCar
Is HyreCar safe?
Yes, HyreCar is a legit website and it is a safe website for car owners and drivers.
What percentage does HyreCar take?
HyreCar typically takes 10% commissions for transactions
Can I use HyreCar for Lyft?
Yes, you can use HyreCar for Lyft.
Where is HyreCar available?
HyreCar operates in 50 states in the U.S
Where is HyreCar located?
555 W 5th Street Los Angeles
How do I contact HyreCar?
You can write to compliance@hyrecar.com. or call on 888-688-6769.
Recommended Reads