Last Updated on 1 year by Anoob P
In this post, we look at what is Loreal Consumer Testing and how you can make mone online using Loreal Consumer Testing in 2022.
If you like doing small tasks such as surveys, then you can also join a platform called ClixSense or YSense to earn some extra dollars on the side. I have made some money on YSense so I can safely recommend it without thinking twice.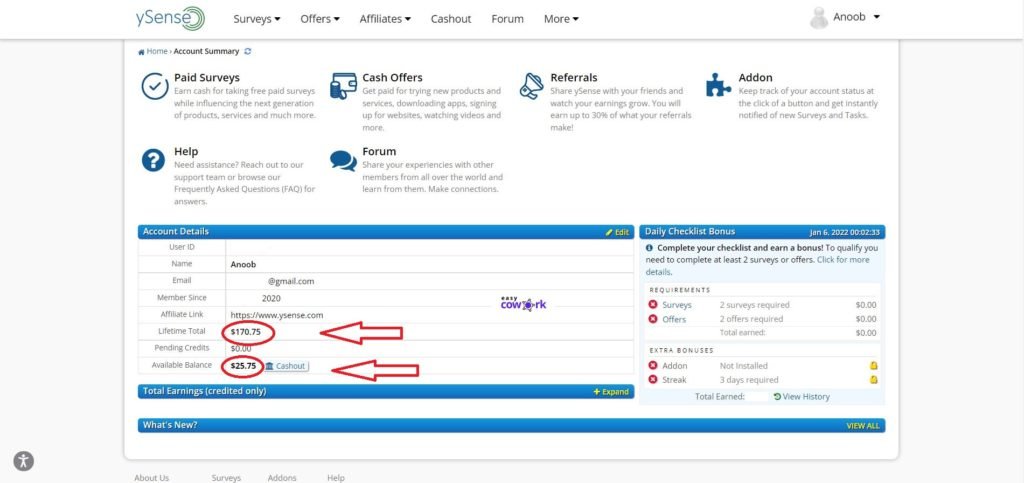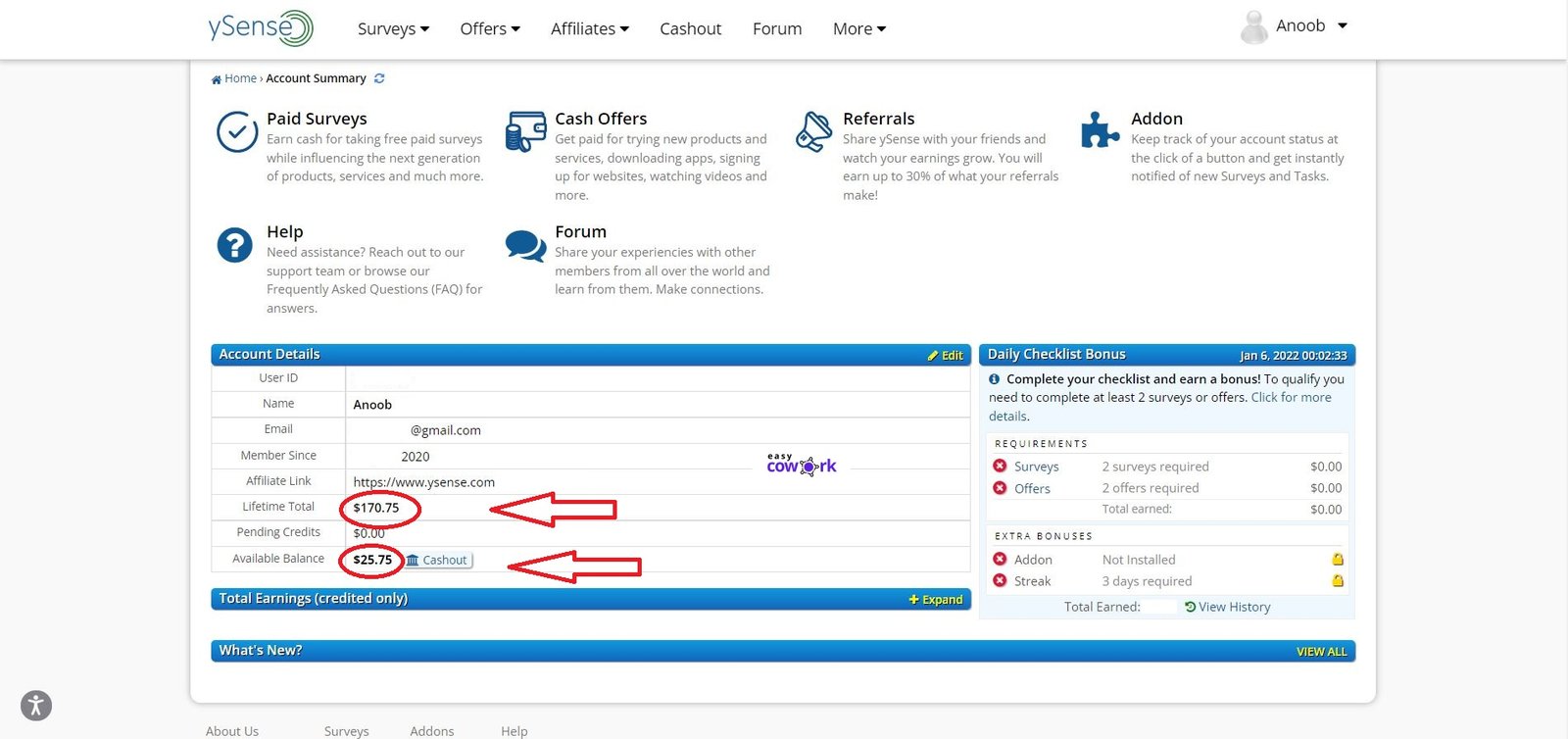 Join YSense or ClixSense Now!
After working full-time for more than 12 years, I switched to working for myself and trying to earn a living online.
If you are interested in the whole concept of making money online, you can check out some of my other posts including 10 Easy Ways to Earn Money Online without Investment, How to Earn Money from YouTube, how to earn money from Facebook and how to start a blog and make money.
I have also written a detailed post on How to Start an Online Business That Changes Your Life, How to Live a Simple Life And Be Happy–you can read it if you are interested.
I recently helped a client of mine generate $1000 in income from his YouTube channel that was not making any money and even you can do the same.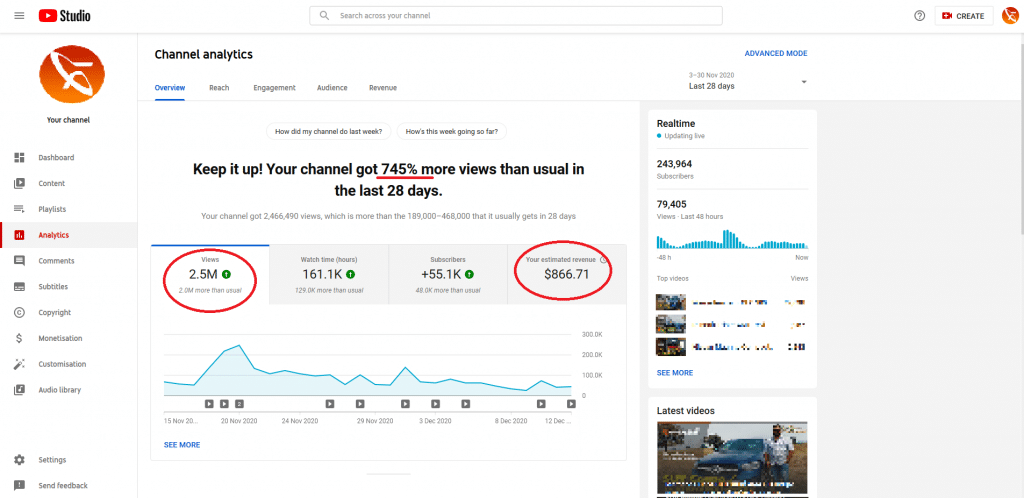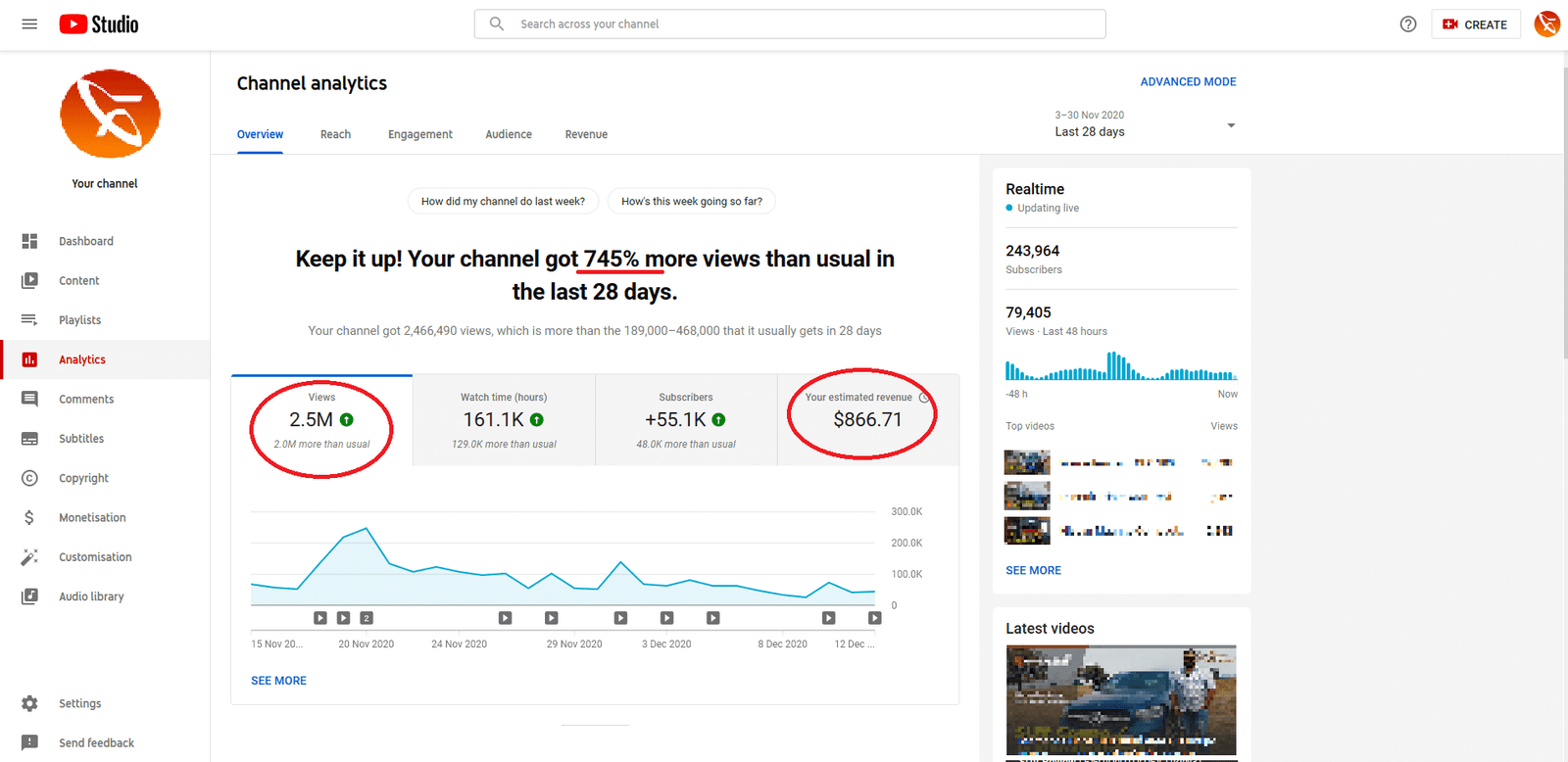 Earlier, I had co-founded a video company and raised $2 million in funding and then got fired from the company I started. I had done lot of testing and research on how to monetize YouTube and now I use the same skills to help other YouTubers.
You can read my full story here if you are interested.
Loreal Consumer Testing: A Step by Step Guide on How to Make Money [2022]
What is Loreal Consumer Testing?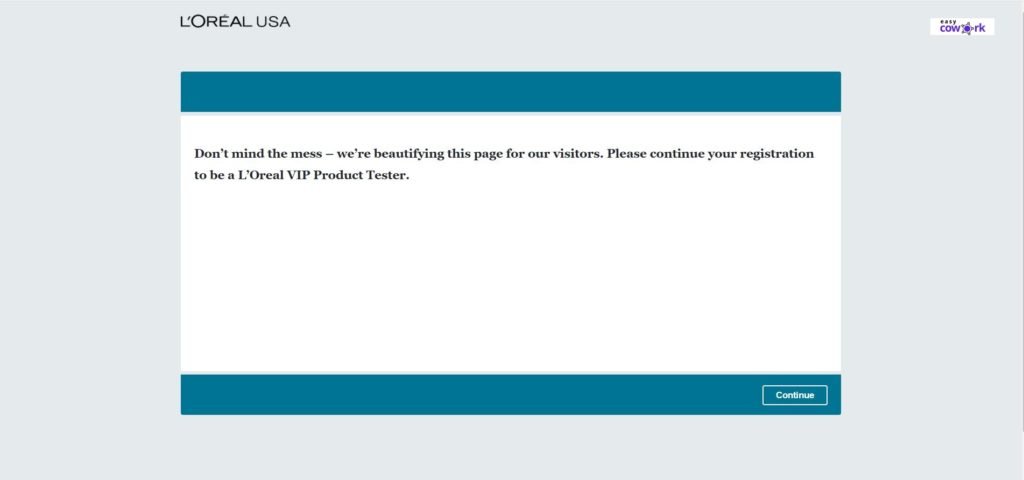 Loreal Consumer Testing is a partnership program that lets consumers try newly introduced products and keep them for free.
These products can range from skincare essentials, hair care and styling products to cosmetic and serums.What you have to do is sign up for the program and take available surveys and check if you qualify for different projects.
If you qualify, you will be sent a product or even multiple products for testing and feedback. These products might be new un-released ones or others that are already in the market.  Loreal uses your feedback to improve upon their product range. 
Official website of Loreal Consumer Testing: https://consumertesting.lorealusa.com/
Eligibility for Loreal Consumer Testing
Not everyone can simply sign up and get free products. There is a qualification criteria. You have to be a citizen or resident of the United States.
You should also be at least 18 years or older. There is no restriction on gender, both males and females can sign up for product testing. But there is a possibility that females might qualify for more surveys.  
You should only sign up if you are ready to test the following things on yourself 
Hair care
Hair styling
Hair color
Cosmetics
Skincare
Sun care
You stand a chance of being invited to their evaluation centres for in-house testing if you live in Ohio or New Jersey.
You can decline this offer and opt for home testing too. And for those who do not live in close proximity to their evaluation centers, the product samples are shipped to their place of residence so that they can try it according to their own comfort. 
How to Sign Up for Loreal Consumer Testing
You need to go to the loreal customer partnership program link and register yourself for the process. 
This is the link to sign up. https://consumertesting.lorealusa.com/
You will need to fill in basic information about yourself like your credentials, residential address and contact and email information. 
After you have successfully filled in all the necessary details you will receive a confirmation email.
Within 2 weeks of receiving the confirmation you will be provided with your User ID details. 
After you receive the credentials you need to login and start checking for surveys that you could potentially apply for. Before you begin you will have to fill out a small questionnaire that works as a qualifier for all the future surveys that you could match with. This screener will determine your eligibility so be sure to fill it carefully. 
As and when an evaluation is available you will be notified through a pop-up as long as you are logged in. This is an indicator of a new survey. After you complete the survey you will be notified if you have been accepted to be a part of the project.
When you get accepted you will receive an email from the loreal team detailing the procedure regarding the product testing and the product will be shipped to your residential address a few days later .
You will be asked to sample the product over the span of a couple of weeks or more depending upon the nature of the product. 
Be sure to read the instructions carefully as each project will have different demands. You are required to keep logging in and entering your feedback about the product. 
Getting Paid on Loreal Consumer Testing
This depends on the amount of surveys you get qualified for which in turn depends on your demographics. What this means is that your profile dictates the kind of  surveys you qualify or don't qualify for.
You should keep in mind to log in to your profile every now and then as loreal does not send out notifications or invites when new projects are launched. All surveys have a certain quota and the surveys will be unavailable once the quotas are filled. 
But the patrons of the slick deals community will update you about all new surveys if you follow them.   
The pay that you get can be anywhere from $10 to $50 or more. The company will send you gifts of appreciation as and when you keep completing five surveys.
And you almost always get to keep the products for yourself unless a certain project needs it to be sent back.Those who go in for in house testing not only stand a chance to get almost $100 worth of products plus cash. If the project is a lengthy one you will also get some bonus coupons. 
Sometimes there is a chance that you do not  get paid even after taking the survey. You can complete the whole survey and be denied at the very end. This happens when your answers might not be satisfactory or do not match with the desired pre-conditions. 
Pros of Loreal Consumer Testing
You get to try and keep quality products for yourself 
The products are delivered to you and the whole process is hassle free   
You may also receive additional gifts as a token of appreciation if you complete multiple trials 
Even though majority of the surveys won't pay you, you stand a chance of earning upwards of $30 on some
Those who live in New Jersey and Ohio and go in for in-house testing at the respective centres can get almost a $100 worth of free products  
Cons of Loreal Consumer Testing
If you are disqualified from the survey you will not be eligible for any rewards 
Some surveys can be quite time consuming, sometimes even upwards of 30 minutes. 
There can be a waiting list for receiving your User ID and password details due to the result of multiple applications.
Loreal Consumer Testing Reviews
Overall, Loreal Consumer Testing has 4 star rating on the web, but according to our research, they are very selective when it comes to on boarding testers and the response is slow.
There is a Reddit thread on applying for Loreal Consumer Testing as a Hispanic, you can read it here if you are interested.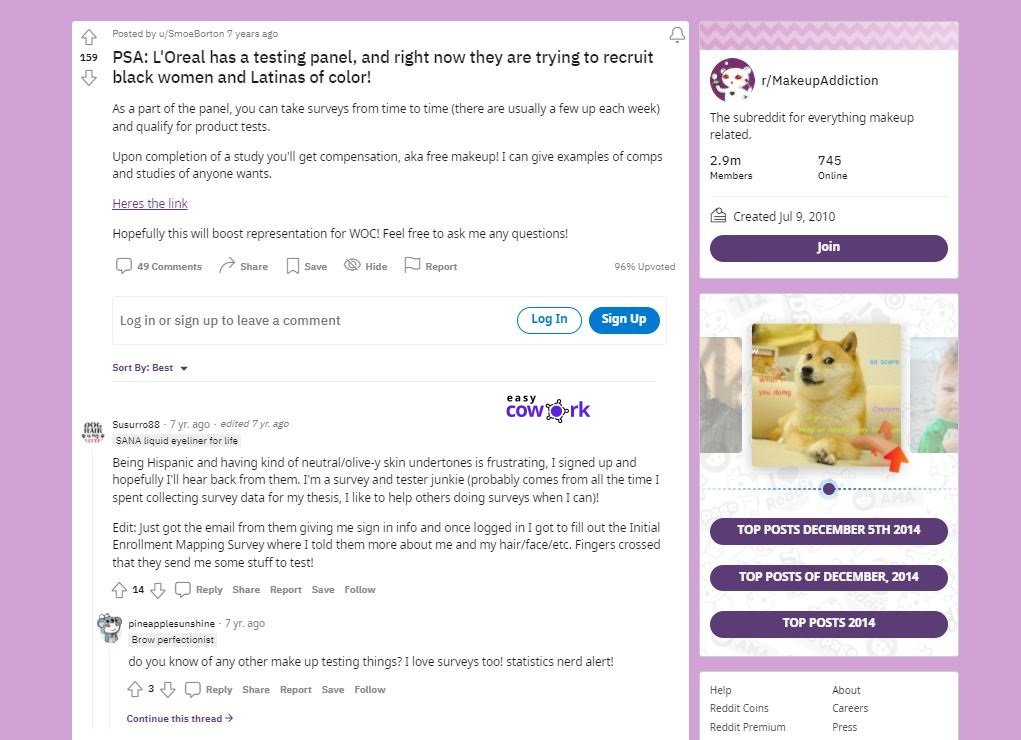 There is another Reddit thread about a user sharing experience associated with Loreal Consumer Testing for long time, you can read it here.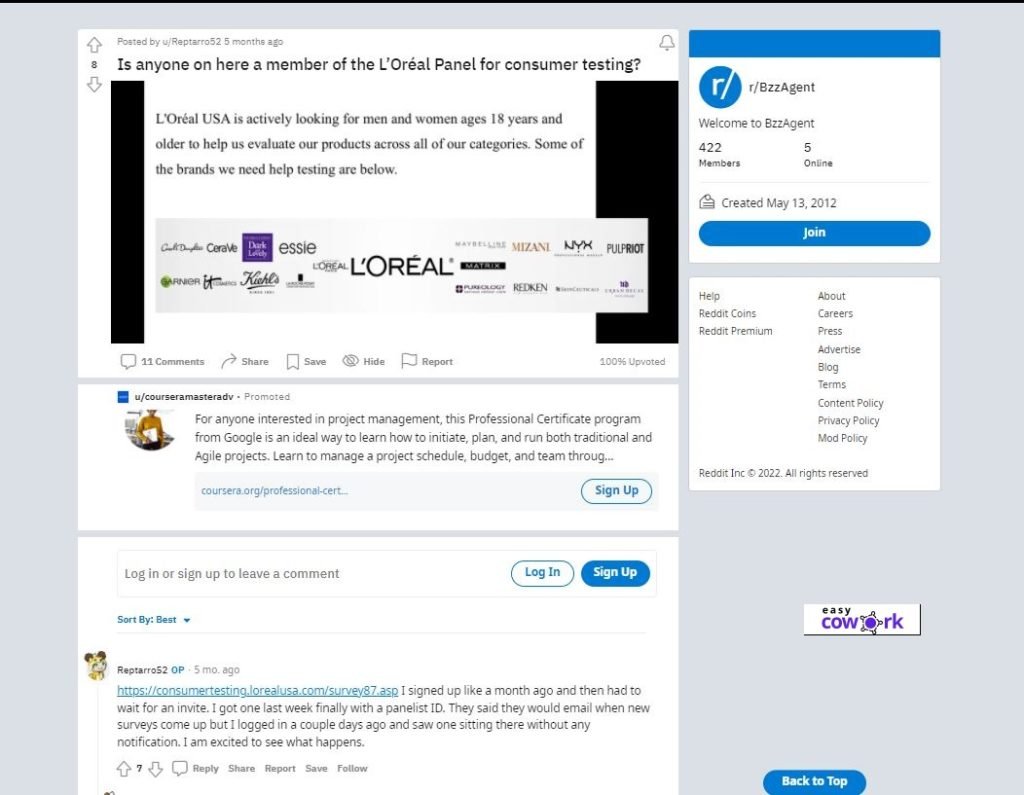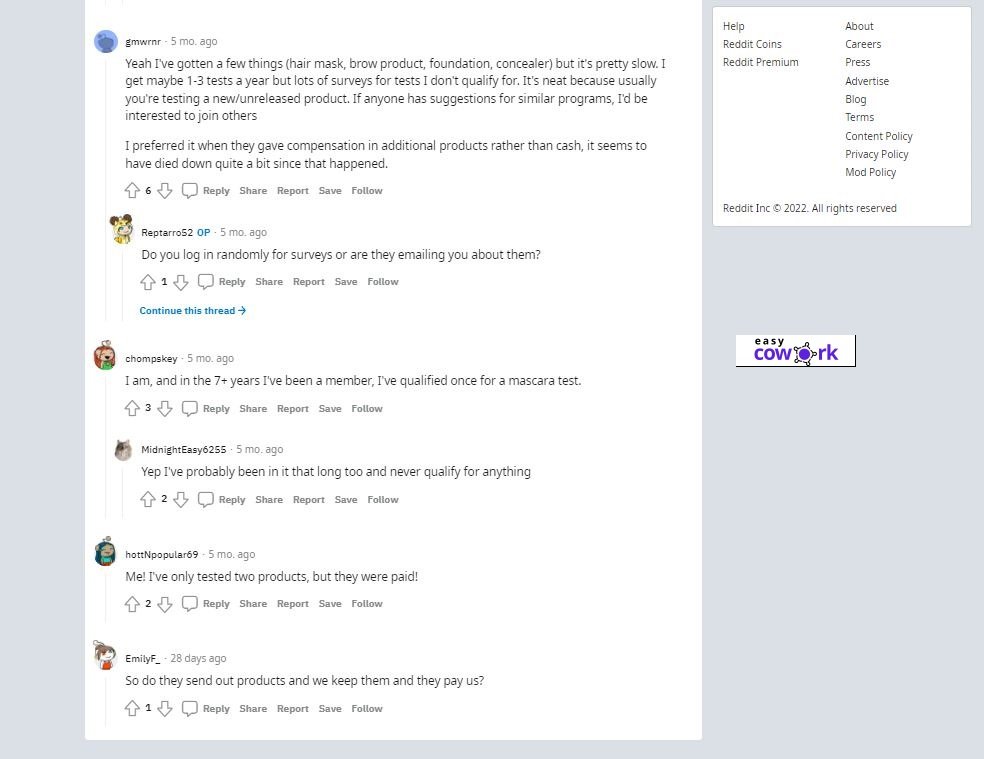 Is Loreal Consumer Testing Legit?
Yes the loreal customer partnership program is completely legit and you get to try lots of products for absolutely no cost. But you might not get paid for each testing. Sometimes it takes a few surveys for you to get a product.
Overall if you are someone who likes loreal and wouldn't mind testing a few products on yourself, you can go ahead and give it a try. 
FAQs about Loreal Consumer Testing
How do I become a consumer product tester?
To become a Loreal Consumer Tester, go to this website and sign up.
What is a consumer test?
Consumer testing or product testing is a scientific and recorded process of measuring the properties and behavior of products in real world use cases.
Is being a product tester legit?
Yes, as long as the product being tested is legit.
Recommended Reads
Loreal Consumer Testing
Loreal Consumer Testing Summary
Loreal Consumer Testing is a partnership program that lets consumers try newly introduced products and keep them for free. Most people who have signed for Loreal Consumer Testing  seem satisfied but, the acceptance for the Loreal Consumer Testing platform is very low and at any given time, there are only few tests that will be applicable for users so you cannot expect to make it a full-time side gig or get products for free at regular intervals. 
Pros
You get to try and keep quality products for yourself 
The products are delivered to you and the whole process is hassle free   
You may also receive additional gifts as a token of appreciation if you complete multiple trials 
Even though majority of the surveys won't pay you, you stand a chance of earning upwards of $30 on some
Those who live in New Jersey and Ohio and go in for in-house testing at the respective centres can get almost a $100 worth of free products  
Cons
If you are disqualified from the survey you will not be eligible for any rewards 
Some surveys can be quite time consuming, sometimes even upwards of 30 minutes. 
There can be a waiting list for receiving your User ID and password details due to the result of multiple applications