Last Updated on 2 years by Anoob P
In this post, we are going to review Magic Ears. Let's look at Magic Ears Requirements, how to earn money from Magic Ears, Pros & Cons of Magic Ears in 2021.
I used to work in an e-learning company that helped working professionals get certifications such as Six Sigma and we used to work with lot of freelance trainers.
These trainers were based from many different countries around the world and they would conduct online classes on various topics–Magic Ears also work on a similar concept.
Teaching on Magic Ears might not make you rich, but it can give you steady income and most importantly freedom to work from anywhere in the world.
I have also written a post on QKids Review which is a similar platform to earn money as a teacher, you can read if you are interested.
Even if you are currently looking at short-term side-gigs, I urge you to have a long term project on the side so that you can grow it slowly and it can make a full-time income in the coming years.
I recently helped a client of mine generate $1000 in income from his YouTube channel that was not making any money and even you can do the same.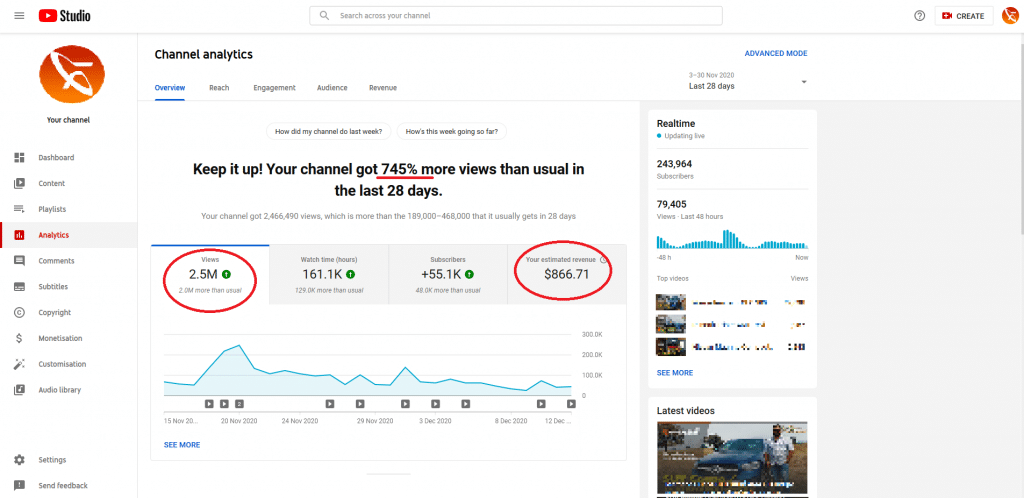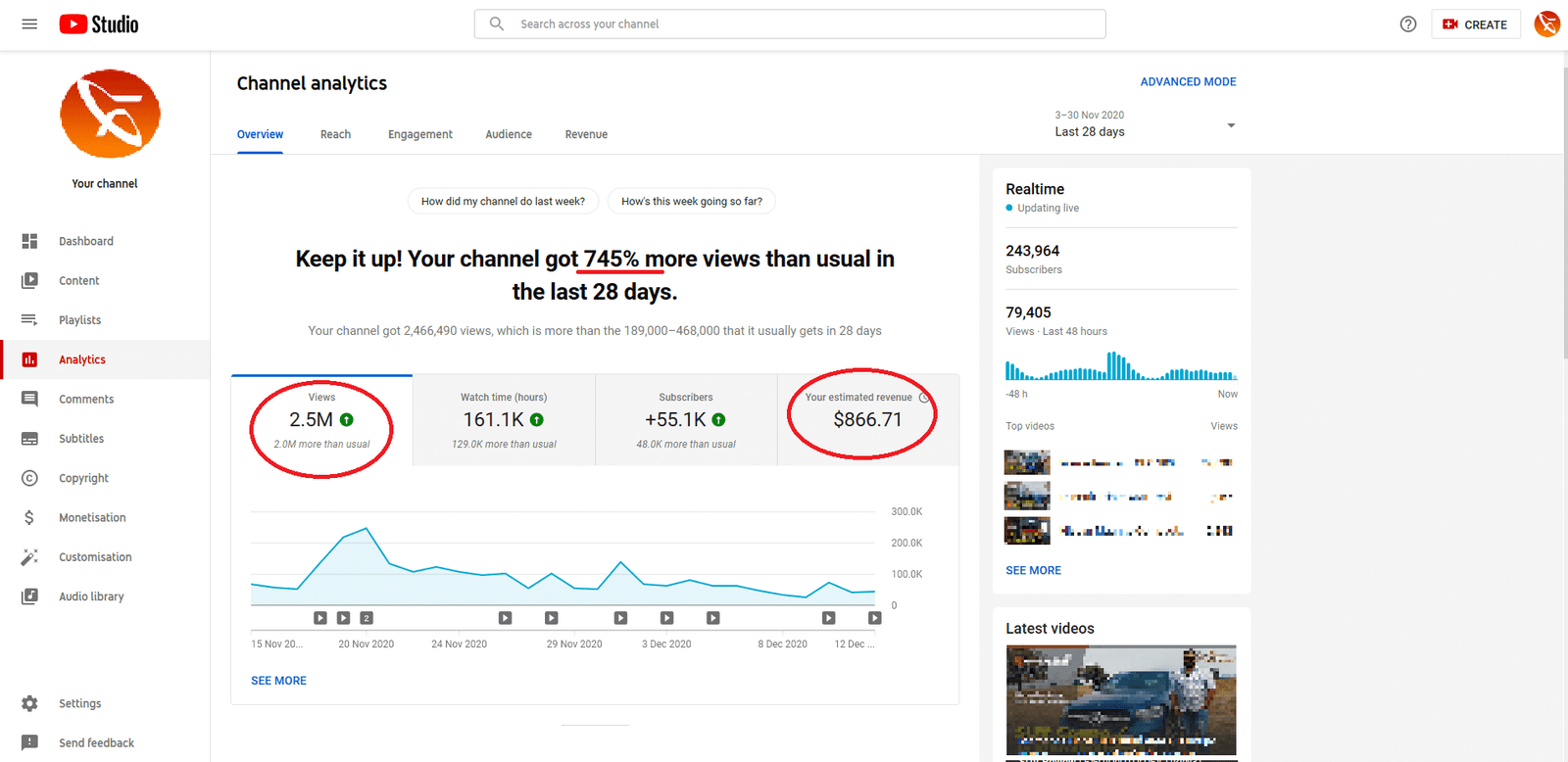 Earlier, I had co-founded a video company and raised $2 million in funding and then got fired from the company I started. I had done lot of testing and research on how to monetize YouTube and now I use the same skills to help other YouTubers.
You can read my full story here if you are interested.
If you are interested in the whole concept of making money online, you can check out some of my other posts including 10 Easy Ways to Earn Money Online without Investment, How to Earn Money from YouTube, how to earn money from Facebook and how to start a blog and make money.
What is Magic Ears?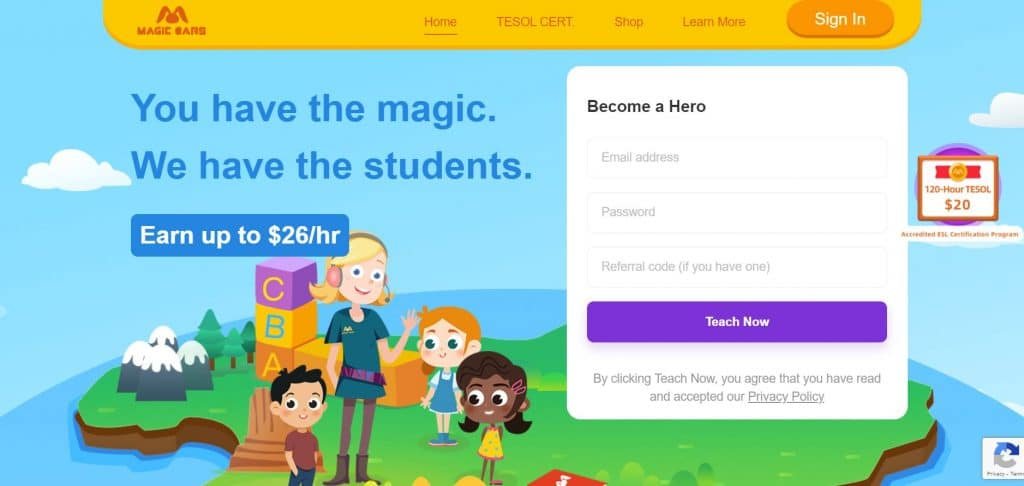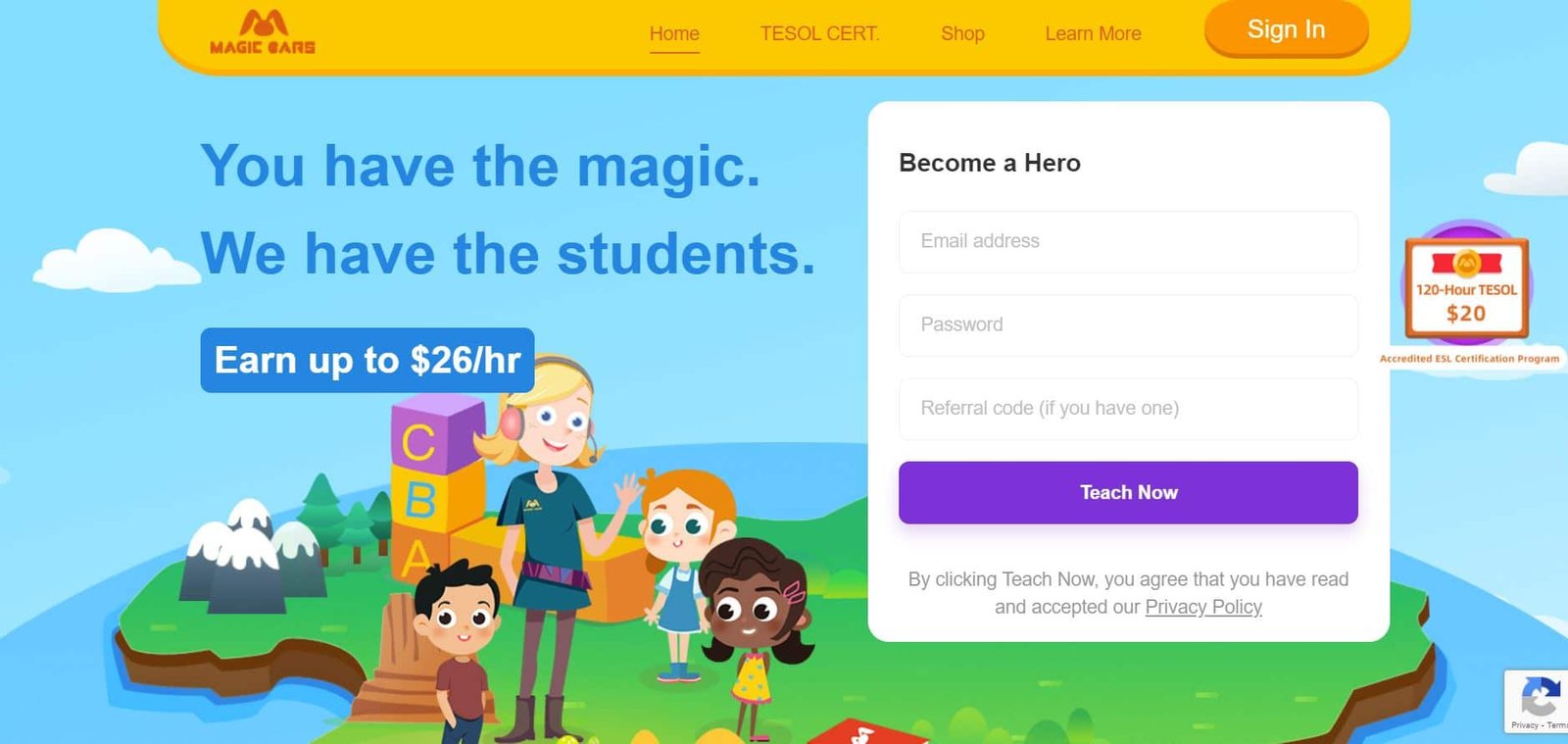 Magic Ears is an online learning platform that allows people whose first language is English to teach it to Chinese children.
Official Website of Magic Ears: https://t.mmears.com/
Magic Ears platform provides services to children between the age 4-12 years.
Magic Ears seeks to serve two purposes: Provide a classroom experience of a global scale to its students and give stellar online work opportunities to its teachers.
Magic Ears strives to provide quality education to children from privileged, underprivileged and students from all types of backgrounds.
Magic Ears was founded in 2016 and is a nationwide-based online teaching program. Its employee pool is between 500-100 people.
Magic Ears Requirements
Magic Ears has some requirements if you want to join the platform as a teacher and make money.
Potential candidates must be proficient in the English language
Must have a bachelor's degree or be currently pursuing it
Must be a holder of 120-hour ESL Certification
Should have ESL/teaching experience
Have a high-speed internet
Candidates must clear the interview to become eligible for employment by Magic Ears.
Magic Ears Fees
Magic Fees does not charge any Fees or Commission.
How Does Magic Ears Work?
Magic Ears employs freelance teachers who are proficient in written and spoken English to teach the language to Chinese children within its program.
The work hours on weekdays are 5 pm to 9 pm (China Standard Time) and 9 am to 9 pm (China Standard Time) on weekends.
The difference in the time zones between New York and Beijing is roughly 12 hours, so being a teacher for Magic Ears would mean that you work at odd hours, either during the early hours of the morning or late during the night.
Magic Ears follows a 1-on-4 classroom format.
Magic Ears Application Process
Candidates need to fill out an online application form, participate in either a recorded or live interview demo, then a trial demo.
After that, all that is left is a background check and finalization of the contract. 
A teacher's contract lasts for a minimum of 6 months with no minimum teaching requirements.
After 6 months are up, the teacher's work is reviewed by their Development Coach who then decides whether the candidate's contract will be renewed.
Magic Ears Features
Magic Ears adopts a more hands-on teaching style than other online learning platforms. The curriculum is pre-decided and it is left up to the teachers to make it as interesting and interactive for the students as they can.
If you refer other freelancers known to you to Magic Ears, you get a chance of earning some extra cash- $10 for every resume submitted by your referrals.
Magic Ears requires its candidates to have ESL credentials and it provides a certificate for the same after you complete its 120-hour TESOL course.
To help teachers learn more about Magic Ears and prepare for the teaching job, Magic Ears provides a free-of-cost "Teaching with Magic Ears" online course. They also have a YouTube where loads of helpful and informative tutorials are available.
Magic Ears Earnings (How Much Money Can You Make)
A person teaching under the Magic Ears program can earn a salary amounting to between $18-26 per hour.
You can expect to earn $18-26 per hour using Magic Ears.
To be precise, Magic Ears pays its teachers $9-11 as base pay per half-hour and also provides a bonus of $1 per hour for initiating sound teaching practices such as showing to class a little early and also for taking the responsibility to teach children during peak times.
Also there are some performance-based bonuses and perks.
Magic Ears Reviews
We will provide you here with a positive review and a negative review of Magic Ears to allow you to develop a balanced and holistic perspective on their ambiance and management methods/styles.
You must keep both pros and cons, advantages and disadvantages in mind while choosing your place of employment.
Though also keep in mind that these are individualized experiences and thus not a final review.
You should do your independent research and follow up with the company on any questions or queries you may have to be able to make a better decision.
Positive review: One former employee of Magic Ears offered highly positive feedback and gave Magic Ears ⅘ stars and praised the company for the salary, the experience, and the great community. They listed a couple of cons as well of working with the company but overall their review was quite positive.
Negative review: Another user and former employee of Magic Ears had a more critical opinion about the teaching platform to offer, pointing out some of the negative aspects of their employment experience with Magic Ears. Although they did praise some commonly-known benefits of teaching with Magic Ears, they had some doubts about the practical working environments that teachers inhabit when they are working under the Magic Ears program.
You can read everything that this user has to say about their time spent working with Magic Ears here.
You can read all Magic Ears GlassDoor reviews by clicking here.
Magic Ears Pros
Good salary and competitive pay
Flexible hours and quality feedback provided
Work from home 
Instant bookings available
Accommodating canceling policy; kind and understanding staff
Valuable teaching experience to be gained 
Free-of-cost training channels and resources
Interactive platform and community
Magic Ears Cons
Long application process (more than 3 weeks)
Teaching work takes time to develop pace and for teachers to have all their free slots filled up
Not open to people of color or ethnicity who have even a slight accent that the Magic Ears team can identify as a non-Native or non-neutral variant of spoken English
Magic Ears Customer Care
Magic Ears customer care personnel can be reached using the following email ids:
For general questions and issues.
communication@mmears.cn
You can include your subject in the subject line of the email for faster responses.
For payment issues and penalty removals.
compensation@mmears.cn

For support with the Magic Ears shop
merch@mmears.com
For support with the ME 120-hour Advanced TESOL course.
meutesol@gmail.com
Magic Ears claims to respond and resolve all tickets within 1-2 business days.
If you need to get in touch with Magic Ears team in Beijing urgently, you need download the DingTalk app.
Official Links for Ding Talk:
You can download the DingTalk app on your phone and complete your registration in the app.
All email communication can be sent to communication@mmears.cn with the phone number you used to register on the app.
Magic Ears Alternatives
If you like the concept of Magic Ears, then you can also consider some Magic Ears alternatives to work and earn money online as a teacher.
Some Magic Ears Alternatives are:
These sites also have great reviews and salary prospects. As Magic Ears has a very long selection process, you can also apply to any of these Magic Ears alternatives in the meantime.
We recommend you compare the pay, the works, the management policy, and other past employees' experiences before making your final choice.
Recommended Reads