Last Updated on 9 months by Anoob P
Want to know how to make money from RadioLoyalty?. In this post, we review RadioLoyalty and check how to make money, pros, cons and everything else you need to know.
Update: RadioLoyality website seems to have ceased functioning, you can consider other ways of earning money such as UniqueRewards. We have written detailed review about UniqueRewards you can read it here. You can also try Ysense (formerly Clixsense) to earn few dollars in your spare time.
I recently helped a client of mine generate $1000 in income from his YouTube channel that was not making any money and even you can do the same.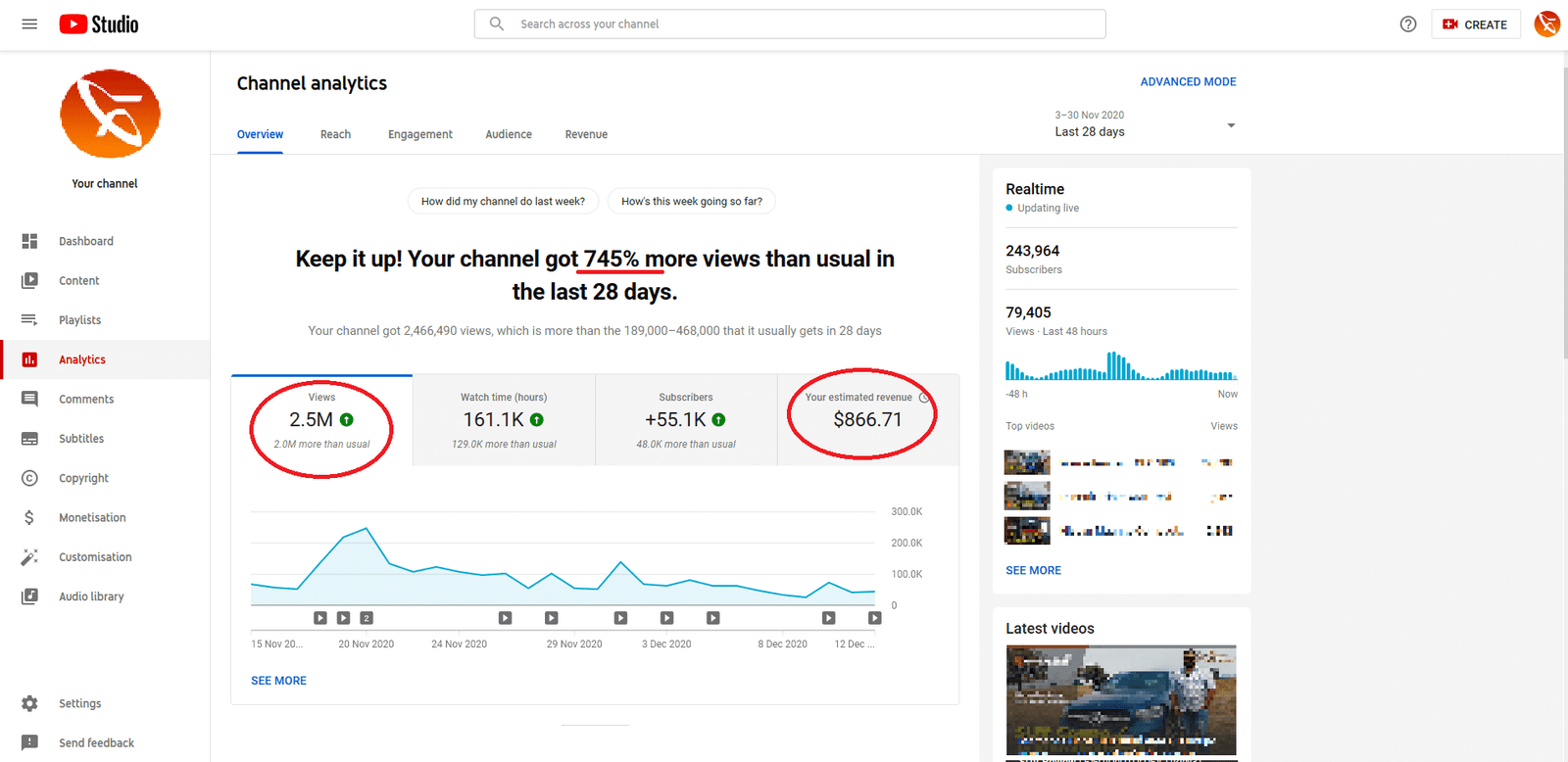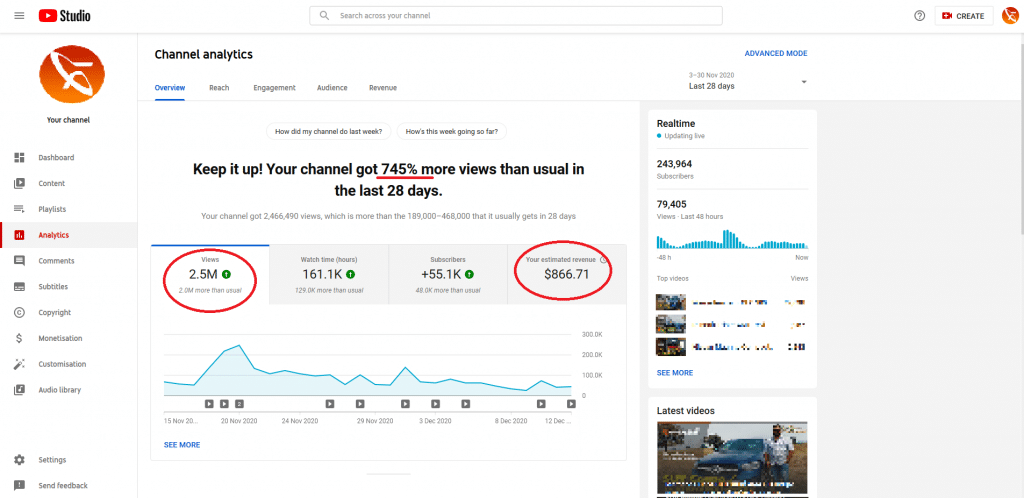 Earlier, I had co-founded a video company and raised $2 million in funding and then got fired from the company I started. I had done lot of testing and research on how to monetize YouTube and now I use the same skills to help other YouTubers.
You can read my full story here if you are interested.
If you are interested in the whole concept of making money online, you can check out some of my other posts including 10 Easy Ways to Earn Money Online without Investment, How to Earn Money from YouTube, how to earn money from Facebook and how to start a blog and make money.
If you like Captcha work, you can check out our post on 10 Best Captcha Typing Websites to Earn Money Online.
What is RadioLoyalty?
RadioLoyalty is a service that promises to pay its users for listening to music on their radio station online.
Apart from listening to songs on the RadioLoyalty player, users can be asked to also watch videos and rate songs.
RadioLoyalty is used by online radio broadcasters to boost their audience engagement and revenue.
How RadioLoyalty Works?
RadioLoyalty provides its users with a wide variety of genres and radio stations to listen to. Radio Loyalty's payments to its users come in the form of 'points' which can be cashed in by the users.
The points awarded by RadioLoyalty can be turned into gift cards, prepaid debit cards, etc. radio loyalty will ask you for a captcha code every once in a while to ensure that you are listening to the music.
Users are free to pause and play radio stations. Also, while listening, users may see adverts pop up occasionally.
RadioLoyalty Fees
RadioLoyalty charges no fee from its users to create an account on their site, they can do so for free. 
How to Join RadioLoyalty?
Users need to sign up with RadioLoyalty before they can begin any listening.
If you wish to use RadioLoyalty on your smartphone, you will have to download the app.
Once they start tuning into the radio stations, users must enter captcha codes every once in a while so that their account keeps getting updated with points.
RadioLoyalty Features
Pays users to listen to their radio station online
Awards points at the rate of 50 cents/hour which users cash in to get their payment
Users cannot trade or exchange points amongst themselves
Offers its users diverse music styles and genres to listen to
Earns revenue through the additional user engagement in that users can link their social media handles and favorite apps to RadioLoyalty for increased revenue
Users can also refer the site to their friends and earn points for each referral that joins RadioLoyalty
Users can also undertake surveys on RadioLoyalty for extra points
How to Make Money with RadioLoyalty?
RadioLoyalty awards its users with points at an almost excruciatingly slow rate.
Thus, you must be patient in your attempts to gather points.
Users can also share their favorite songs to listen to on the player with their friends on social media. You can do a maximum of 12 shares in a day.
You can also rate a maximum of 24 songs in a day to earn additional points. Despite doing all this, the chances of earning substantial points are low.
To put it simply, you will probably never earn enough points or earn them fast enough to be able to convert them into real, valuable awards or cash. 
How Much Money Can You Earn with RadioLoyalty?
The amount of points RadioLoyalty awards its users for listening to music on their radio station for an hour is worth around 50 cents.
This is not an impressive number.
Unfortunately, there are no genuine chances of making any real cash with RadioLoyalty.
You may spend over a year on RadioLoyalty with no sufficient earnings to show for it.
Moreover, according to the terms and conditions outlined by RadioLoyalty, your points expire either a year or 180 days after your last login, whichever comes first.
So, overall, there is not much money that you can earn by being a user of RadioLoyalty's services.
RadioLoyalty Reviews
Here we are providing you with one positive and one negative review of RadioLoyalty so that you get an idea of the full picture and can come up with an opinion of your own. 
Positive Review: One site claims that RadioLoyalty is a good site if you enjoy listening to music and gaining points and do not mind the low-grade pay.
Negative Review: There are also people who criticized the lack of concrete earning opportunities and the expiration feature of earned points.
You can read this Reddit thread to know more about users experience with RadioLoyalty
RadioLoyalty Complaints
The major complaint that users have of RadioLoyalty is that despite sounding good on paper, the site offers no actual opportunities to make real money.
Not only is the point system slow and less than lucrative, but it is also impossible for users to ever earn sufficient points to convert them into any considerable sum of money.
Not to mention, those points become null after a brief period, meaning you will never make points fast enough or large enough to earn any real cash for the service you provide.
RadioLoyalty Pros & Cons
Pros
Easy and convenient; users get to cash for doing something as simple as listening to music
Simple and straightforward requirements 
Minimal effort needed
All you need is an Internet connection to get started
Adequate service if you do not mind the menial salary and enjoy listening to music on the radio
Cons
No scope of earning any real money
Points expire either 180 days or a year after your last login, so you never earn enough points fast enough to encash them
More in the service of the station than of the users
There are better alternatives if you are looking to earn by offering freelance services
RadioLoyalty Alternatives
If you were an active user of RadioLoyalty and is looking for alternatives, then here are few sites you can try.
These sites pay you money for doing light work such as watching videos, filling out survey forms, browsing the Internet.
You can get paid in the forms of gift cards or shopping offers that you can cash in.
You can also check our post on 10 Best Captcha Typing Websites and find similar easy-to-do work to make some money online.
Also, like I mentioned before, these kinds of small internet jobs will pay very little, so it is always better to have a long term project such as a blog or a YouTube channel or another online business.
Recommended Reads