Last Updated on 9 months by Anoob P
Remote bookkeeping jobs are one of the best work from home jobs to make money. In this post, we are going to look at best websites to find remote bookkeeping jobs, average pay & how tro make money as a bookkeeper in 2021.
If you are interested in the whole concept of making money online, you can check out some of my other posts including 10 Easy Ways to Earn Money Online without Investment, How to Earn Money from YouTube, how to earn money from Facebook and how to start a blog and make money.
I recently helped a client of mine generate $1000 in income from his YouTube channel that was not making any money and even you can do the same.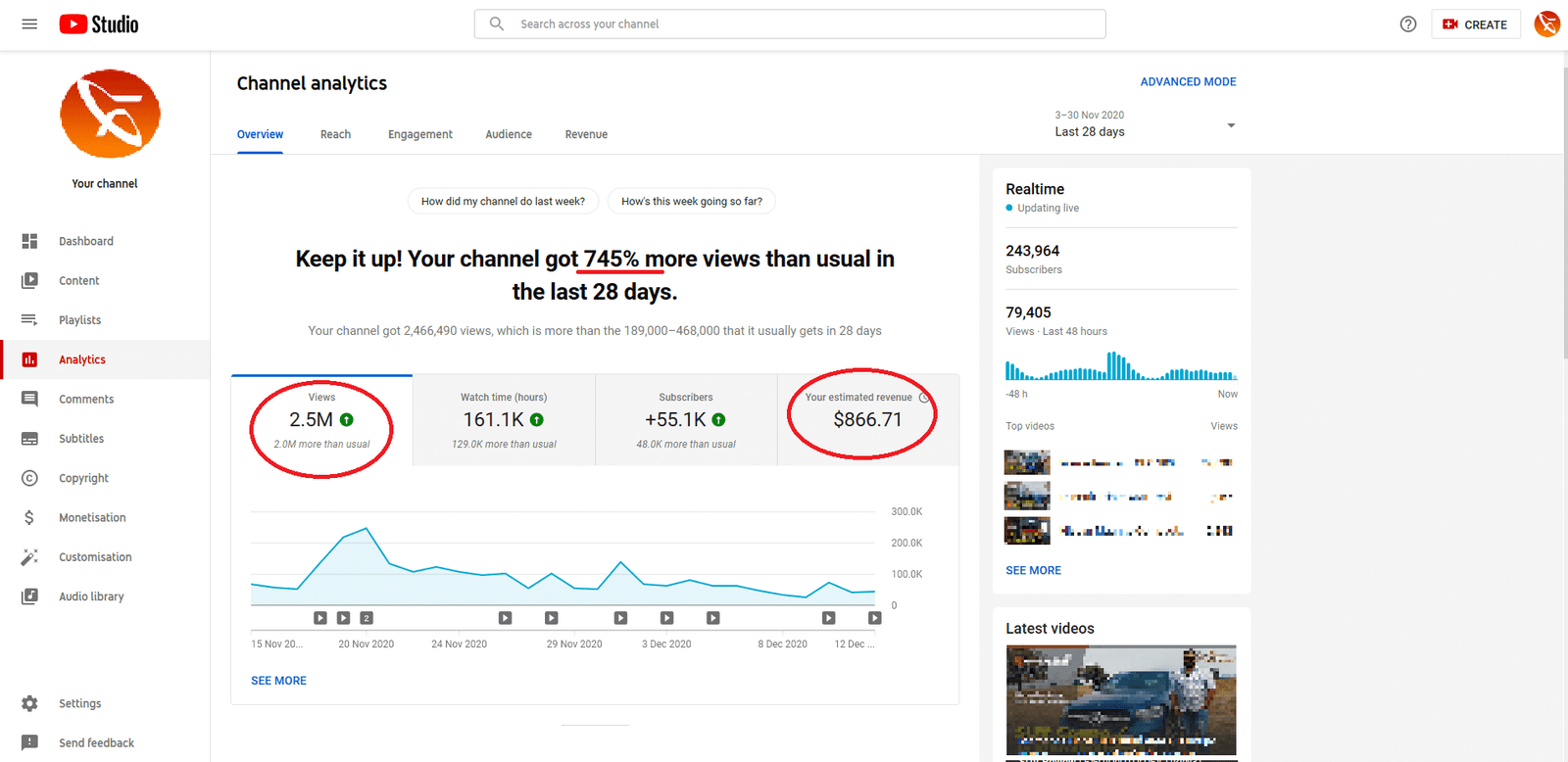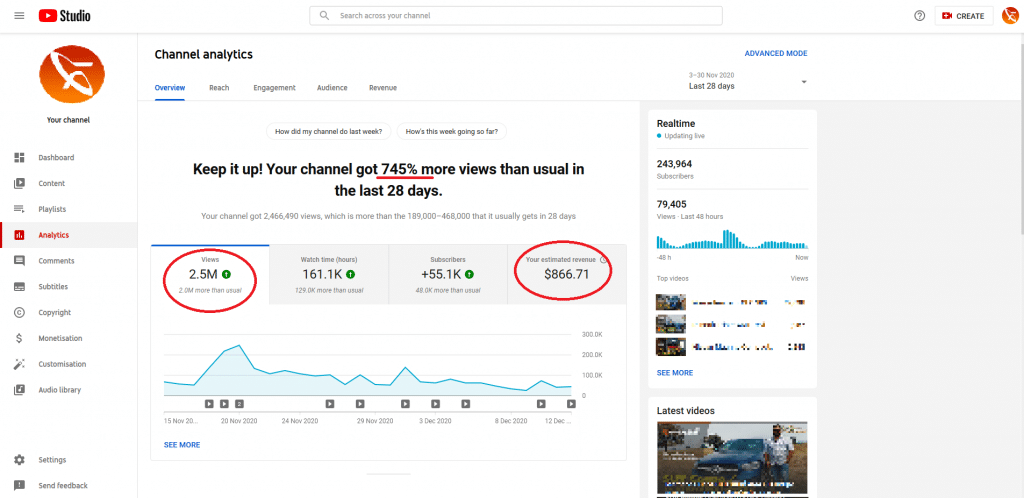 Earlier, I had co-founded a video company and raised $2 million in funding and then got fired from the company I started. I had done lot of testing and research on how to monetize YouTube and now I use the same skills to help other YouTubers.
You can read my full story here if you are interested.
Every business needs an accounting service and accounting services rely on bookkeepers to keep make thier jobs easier.
In this post we look at everything about remote booking keeping jobs including what a remote bookkeeper has to do, best websites to find a remote bookkeeping job, best courses to learn and be job-ready for remote bookkeeping jobs available in 2021.
Remote Bookkeeping Jobs: Average Pay & How to Make Money as a Bookkeeper in 2021
What is Bookkeeping?
When a business organization makes a transaction of some monetary value, it needs to be recorded. This is done through bookkeeping. Bookkeeping is an important part of any organization as records are imperative to file for tax returns. 
Tracking of receipts and organizing daily transactions is what Bookkeeping entails. 
What does a Bookkeeper do?
Bookkeeping is a high demand industry as every business owner in the United States is required to keep track of their company's financial records. They don't have the time to organize their finances and being a bookkeeper this is the value you provide. As a bookkeeper you are not only assisting them keep their finances in place but also helping them figure out the health of their business
As a bookkeeper you are required to:
Manage the different accounts and their debit and credit information 
Keep prompt updates on all the transitions in a day 
Ensure that all the necessary payments happen on time
Prepare accurate financial reports.
Keep the entity aware of the ongoing payments 
Help bookkeeping departments maintain proper records 
Difference Between an Accountant and a  Bookkeeper
Bookkeeping acts as the base for accounting and is concerned with the recording of financial transactions. Accounting begins where bookkeeping ends and is related to analysis and interpretation of these transactions. 
Bookkeepers record the day to day transactions of the company. Accountants use the data recorded by bookkeepers to check the overall working of the organization. The financial situation of the company is analyzed by the account using the data collected by the bookkeeper.  
A bookkeeper prepares the journal or ledger books but does not prepare any financial statements. The statement are prepared by the account 
Average Pay of Remote Bookkeeper?
The pay for a Remote Bookkeeper will vary according to different organizations and  your previous working experience. Other factors that affect your salary might be location 
As a remote bookkeeper you can charge hourly or you can charge per project, this depends on the value you bring to them. You can command profits based on your skill level.
As a freelancer you can make up to $58,315 on average. If you are charging by the hour you can get up to $60 per hour depending upon your expertise.  
Types of Remote Remote Bookkeeping Jobs
Direct/ Full-time  Employment 
You can become an employee with an accounting firm to have a steady flow of work and income. You will not have to scout for clients but this also means that the company will keep a share of the money received from the clients for themselves.  
Freelancing 
You can start working from home with little or no cost to you. Purchasing a domain name for yourself is a good star. You can purchase one from GoDaddy for $12 per year.
You can also use a DIY website builder like WIX which will cost you $9 per month. The website can be optional and be swapped for a facebook page which is a completely free option.
You can list your services there and also reach out to groups with similar interests. You can keep in touch with your clients and also get sponsored ads. 
When you use a domain name for yourself then you get a business email. You can use the google business email by business suite for $5 per month. This makes you look more professional 
5 Best Courses to Learn Remote Bookkeeping
1. Start Your Own Bookkeeping Business ( Udemy )
The course is also supplemented by  reading lessons. It is a great combination of theory and practical skill learning. You will be able to identify the key objectives when starting your own business. By the end of this course you will have the confidence to start running your own enterprise. 
Rating – 4.3/ 5
Duration – 2.5 hours
Price – $ 93.4
Review – This is very clear and helpful information. Lots of useful advice and guidance. Thank you for making this available. I learned a lot.- Robert Rowe
Start Your Own BookKeeping Business Course
2. Bookkeeping Basics #1: Understand the Fundamentals  ( Udemy )
With this course you will understand the different kinds of accounts and how to balance a spreadsheet easily. This is a great course for beginners who want to delve into the world of bookkeeping. You are assisted with simple tests with solved answers at the end to improve your skills. The instructor uses live examples that make for better understanding. 
Rating – 4.2/ 5
Duration – 4. 5 hours
Price – $ 9.34
Review – This course helped me a lot in understanding the basics of bookkeeping. I can implement a lot of the lessons here right away. This course is very practical and a must-learn course for all small business owners. – Rob Christain 
Bookkeeping Basics #1 Course
3. Accounting, Bookkeeping & Financial Statements: Zero to Pro  ( Udemy )
This course will take you through all the rules of accounting and bookkeeping. You can learn how to maintain inventory and prepare financial statements.
What is an added monus about this course is that you can download all the resources and articles provided and use them as and when required.
Rating – 4.4/ 5
Duration – 7.5 hours
Price – $ 9.34
Review – This is good. I learned faster than reading it from a book. I like the instructor and the material is challenging, but broken down well. It covers a lot. Overall I am happy with the course and I will continue to use it as a reference as I move forward in my career. – Joseph Hunt
Accounting, Bookkeeping & Financial Statements: Zero to Pro Course
4. Basic Excel for Basic Bookkeeping and Accounting  ( Udemy )
Excel is an important tool when it comes to maintaining financial records. This course gives you hacks on how to use excel and its codes effectively. You will also be able to identify different parts of the excel workbook with ease.  
Rating – 4.2/ 5
Duration – 1 hour 
Price –  $ 9.34
Review – The tutor covers a lot of information in a short period of time. Some of the videos require repeat viewing to fully understand the process being described. A good introduction to the basics of Bookkeeping in Microsoft Excel. – Ian Walker
Basic Excel for Basic Bookkeeping and Accounting Course
5. Kashflow Bookkeeping Software ( Udemy )
The kashflow software is often used to maintain financial records. This course will help you complete various common functions on Kashflow. You will also get a 14 day free trial of Kashflow. The course is practical in nature and takes you through lots of examples to improve your skills. 
Rating – 4.2/ 5
Duration – 3 hours
Price –  $ 9.34
Review– Easy to understand and follow along. Learned some great skills and how to use the accounting software. Really enjoyed this course – Shaylen Sosa
Kashflow Bookkeeping Software Course
5 Best Websites to find Remote bookkeeping jobs
1. Bookminders – https://bookminders.com/
2. FlexJobs – https://www.flexjobs.com/
3. ClickAccounts Bookkeeping Service –  http://www.clickaccounts.com/
4. BIDaWIZ – http://www.bidawiz.com/
5. Remote Accounting and Finance Jobs – https://remote.co/remote-jobs/accounting/
Skills Required for Remote Bookkeeping
 – You need to be good with numbers. You should have a knack for budgeting or be someone who enjoys organizing finances 
– You should be able to multitask and also have a great attention for detail. You cannot afford to miss any transactions.
– You have to earn the trust of your client and ensure that all the financial details of the organization remains confidential 
Recommended Reads