Last Updated on 5 months by Anoob P
In this post, we are going to look at RVnGo Reviews, pros, cons, fees and how to make money using RVnGo in 2021.
RVnGo is a platform that can be used to rent your RVs out to make some extra money. RVs and other recreational vehicles usually are used occassionally and platforms such as RVnGo can be used to convert these unused vehicles to extra income.
If you are interested in the whole concept of making money online, you can check out some of my other posts including 10 Easy Ways to Earn Money Online without Investment, How to Earn Money from YouTube, how to earn money from Facebook and how to start a blog and make money.
I recently helped a client of mine generate $1000 in income from his YouTube channel that was not making any money and even you can do the same.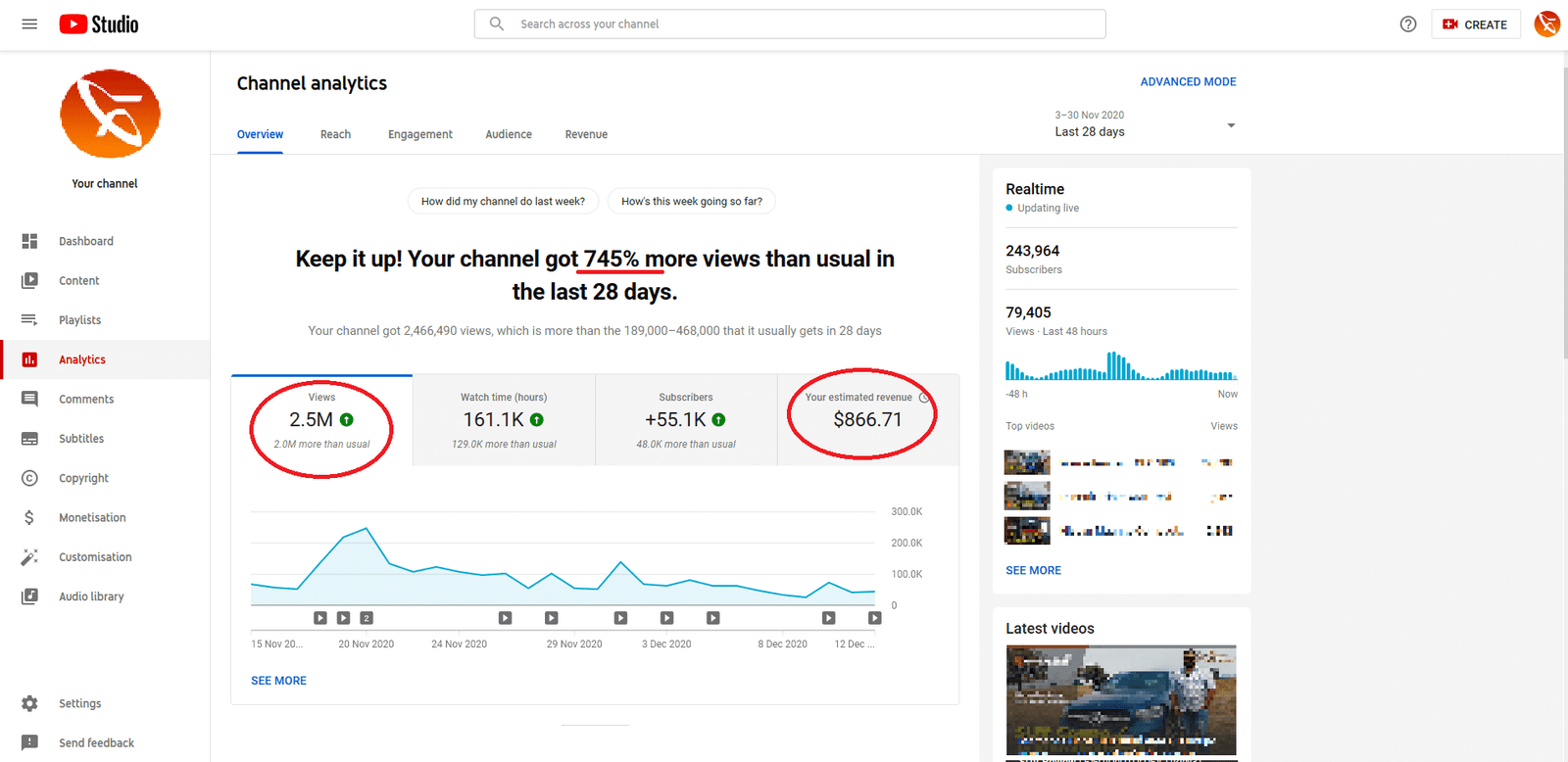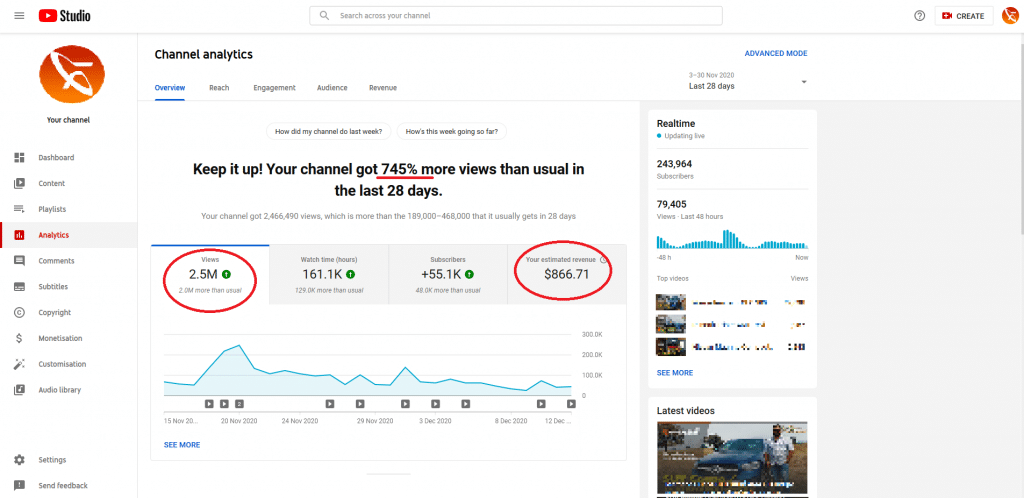 Earlier, I had co-founded a video company and raised $2 million in funding and then got fired from the company I started. I had done lot of testing and research on how to monetize YouTube and now I use the same skills to help other YouTubers.
You can read my full story here if you are interested.
RVnGo Reviews, Pros, Cons, Fees & How to Make Money Using Rvngo [2021]
What is Rvngo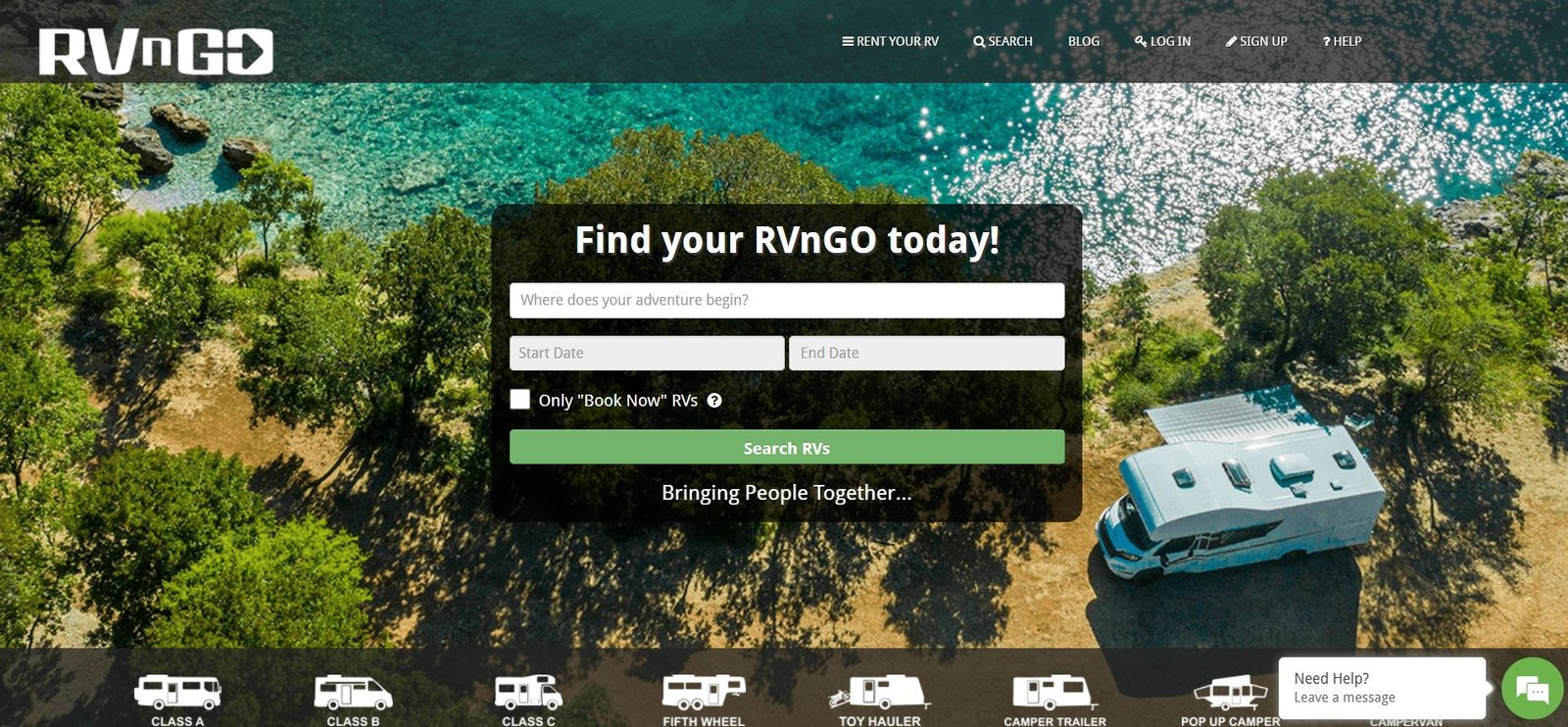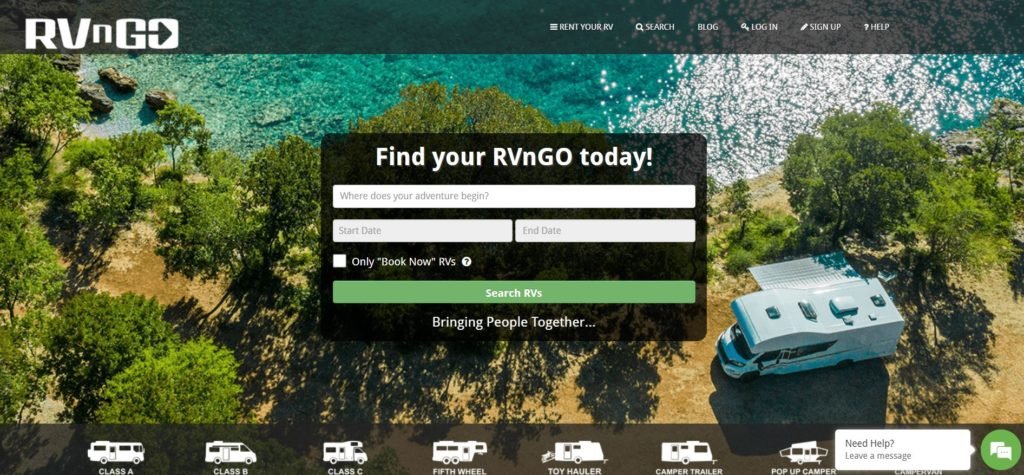 RVnGo was founded in 2015, and it is a very popular platform for renting out RVs and other recreational vehicles.
RVnGo enables listing and renting of all types of recreational vehicles including trailers, pop-up vehicles etc.
The rent is set by the owner of the vehicle and all transactions take place in real-time.
RVnGo is based in Scottsdale, Arizona but it extends its services to the entire United States.
Official website of Rvngo: https://www.rvngo.com/
How Rvngo Works
The USP (Unique Selling Point) of RVnGo is that the platform does not take any commission from vehicle owners for listing.
Platform fees is collected from the renters so it is great if you have an RV available for listing.
There are few steps to renting a vehicle on RVnGo
The owner lists his vehicle for rent and stipulates a fee for the same
People looking to rent their vehicles can use the search bar to find a vehicle of their liking
Once a vehicle is selected to be rented by the renter, they should pay the rent along with a security deposit 10 days before the scheduled date of renting the vehicle
This payment stays with RVnGo till the day on which the vehicle gets rented
Once the renter gets picks up the vehicle, the fee is transferred to the owner
After returning the vehicle, both the renter and the owner look for any possible signs of damage
If there is any damage, an insurance fee is processed to the owner within a couple of days. In this case, the renter does not get back his security deposit
If there are no signs of damage to the vehicle, the renter is handed back their initial security deposit
RVnGo Features
Rvngo started as beta website in 2016 and the platform has caught-on because it listing and renting on the platform is easy.
There are some features that make RVnGo popular with recreational vehicle renters.
Features for RVnGo Renters
With RVnGo, renters can rent vehicles at as much as a 40% reduced value
The ability to rent a vehicle for a given duration instead of buying it is great for saving initial investment
There are no hidden price details. Renters simply need to pay the rent that is listed for vehicles
Rents are shown prior to the renter sending an inquiry to the owner. This way, the renter can make an informed decision on thier vehicle of choice.
Features for RVnGo owners
RVnGo provides one of the best insurance policies for rented RVs. The rented vehicle is liable to $200,000 for damages and a maximum of $1 million for liability charges.
RVnGo has a tie-up with CoachNet that assists them to provide all-day roadside services to the vehicles on rent
No platform fees are required to be paid by owners
Rent is paid as soon as the renter gets their hands on the vehicle. This is contrary to most other sites that have a 24-hour policy of transferring the rent to the respective owners
RVnGo Requirements
For owners to list their vehicles on RVnGo there are a few prerequisites.
This is done so that the site will not be a target for fraudsters who will try to loopholes in onoline platforms.
Moreover, going through detailed information filters out the RVs that are the best of the best. Here is a list of requirements by RVnGo-
RVnGo requires you to put up pictures and/or videos of your RV so that renters on the site can have a look
Details like prices of the vehicle is a requirement
Seasonal prices can also be listed
Basic information about the vehicle is a prerequisite
There are certain mandatory details required. The more detailed your description of the vehicle is, the more likely it is to gain attention from renters
It is mandatory to provide information relating to the insurance of the RV
Other features that the vehicle should also be included
How to Join RVnGo
If you are looking to join RVnGo to make some money, here is how to do it.
Log in to the official RVnGo website: https://www.rvngo.com/
Click on the 'List My RV' tab on the top right of the page
Fill up the preliminary information about the RV such as the class of the vehicle, model, number of slides, and more
Fill out details about the vehicle. This includes giving a heading that renters will come across when they search for rentals.
Ideally, you should try to make this section interesting so that people would want to know more about the vehicle and find that it meeds thier needs.
Next comes the Insurance window. Here you have to fill out the information about any promo codes that you may have, cancellation policies, selling options, and more./
Prices come next. Set a price for your RV. You can also set separate tariff plans for holidays and can put up seasonal tariff plans as well
On RVnGo, uploading a video is a mandatory step and should cover every detail of your RV so that potential renters can get a complete picture of the vehicle condition.
RVnGo also recommends that you post up four indoor pictures and four outdoor ones
The last window is about features. This is a list of checkboxes where you can tick off any feature that your RV has
After you are done ticking the checkboxes, click on the 'Activate Listing' check box at the bottom of the page
Your listing will only be displayed publicly once you have checked the 'Activate Listing' box and filled out the details for banking and merchant
Click on Finish at the bottom of the page.
Upon successful completion of all the steps, you will see a pop-up window that says that your listing has been successful.
How to Make Money on RVnGo
If you have a recreational vehicle that you do not use often, try listing it for rent on RVnGo.
According to the website making money with RVnGo is simple and hassle-free.
However, do note there are few complaints about RVnGo on the web.
Once you have successfully set up your listing, renters on the site will be able to view it.
If your RV or recreational vehicle is rented, you will receive the rent on the scheduled day of the vehicle being rented.
How Much Money can you expect from RVnGo
Being a host, you can put your own rent for the vehicle.
However, there is a minimum rent for different classes of RVs.
This is done so that owners are entitled to review a certain fixed amount, though the fee might go higher than that.
For instance, the minimum daily rent for class B vehicles is $149, and for class C vehicles it is $89.
RVnGo also charges renters $25-70 for insurance of the vehicle and a $15 fee for roadside assistance that is available 24/7.
Both of these are daily fees, but the proceeds do not go to the host.
In Flordia, the cost to rent an RV ranges between $75 and $150 per night for small trailers and campervans and larger trailers and motorhomes can cost $100 to $250–so you can estimate how much money you can make with RVnGo.
Pros of Rvngo
As a peer to peer RV marketplace RVnGo has few pros that you should know. Some of the pros of using RVnGo are:
RVnGo provides vehicle hosts with free listing services
It is available in all 50 states of U.S
The site accommodates every class and kind of towable and drivable RVs
It provides 24/7 roadside assistance
All the vehicles are insured
Renters can opt for one-way rentals that make RVnGo extremely convenient
It offers pet-friendly vehicles
Cons of Rvngo
While RVnGo has few pros, the platform also has few cons which you should know before you use RVnGo as a host or a renter.
The minimum duration of renting a vehicle has to be three nights
The maximum duration of rental can extend for only a week
RVnGo charges renters of daily insurance and roadside assistance fee that can be a bit much on the pocket
Renters have to cover the platform fees
RVnGo has indicated that they might not be a free listing site for hosts in the near future
RVnGo Reviews
In this section, we are going to look at some of RVnGo reviews on the web.
Overall, RVnGo has 3.6 star rating on TrustPilot & other platforms which means that users are only satisfied with the platform.
We will also show you one positive and one negative review about RVnGo so that you get a general idea about the platform.
RVnGo Positive Review
RVnGo Negative Review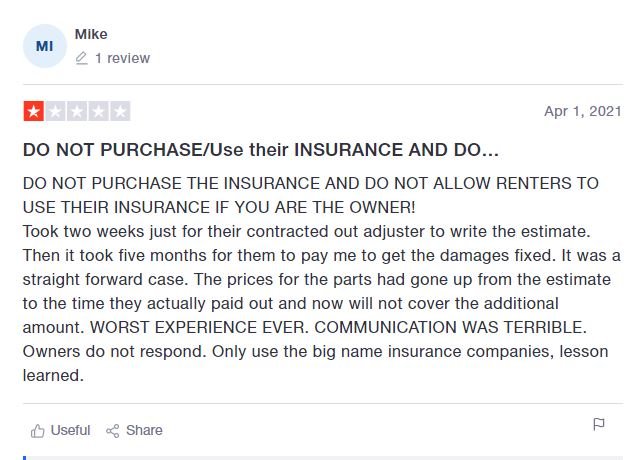 You can read more RVnGo reviews here
RVnGo Customer Support
RVnGo has a customer support team that responds to customers queries but the response might not be instant.
To get in touch with RVnGo Customer support team, you can fill the form on the official website here.
You can also try reaching RVnGo team using
email id: info@rvngo.com
Phone Number 888-375-1113
RVnGo Social Media Handles
RVnGo is active on most social media channels. If you want to know what the company is up to or know about RVnGo offers, you can follow RVnGo on social media channels
RVnGo Alternatives
There are few RVnGo alternatives you can consider if you want. Some of the more popular RVnGo alternatives to try include Outdoorsy, CamperTravel, CruiseAmerica, RVshare.
Frequently Asked Questions about RVnGo
Is RVnGo legit?
Yes, RVnGo is a legit company, but there are few complaints about the platform. So use RVnGo after reading all the terms, conditions and fees.
What is RVnGo?
RVnGo is a peer-to-peer rental platform that specializes in renting RVs, trailers and pop-ups.
How much does it cost to rent an RV in Florida?
Anywhere between $75 and $150 per night for small trailers and campervans and larger trailers and motorhomes can cost $100 to $250.
Is renting an RV cheaper than a hotel?
Yes, if you are staying for longer periods, renting an RV will be cheaper.
Is renting an RV worth it?
Yes, as long as you are aware of the fees, terms, conditions and you do a cost breakdown vs staying in a hotel.
Recommended Reads
RVnGo Review
Rvngo Summary
RVnGo is a peer-to-peer rental platform that specializes in renting RVs, trailers and pop-ups. The company can be used by peeople to rent RVs and other recreational vehicles and owners can list thier unused vehicles to earn extra money. Overall, the platform has only 3.5 star ratings out of 5 and there are few complaints on the web. If you do have an unused RV, you can try listing to check how much money you can make but do read all the terms and conditions carefully. 
Pros
RVnGo provides vehicle hosts with free listing services

It is available in all 50 states of the U.S.A

The site accommodates every class and kind of towable and drivable RVs

It provides 24/7 roadside assistance

All the vehicles are insured

Renters can opt for one-way rentals that make RVnGo extremely convenient

It offers pet-friendly vehicles
Cons
The minimum duration of renting a vehicle has to be three nights

The maximum duration of rental can extend for only a week

RVnGo charges renters of daily insurance and roadside assistance fee that can be a bit much on the pocket

Renters have to cover the platform fees

RVnGo has indicated that they might not be a free listing site for hosts in the near future