Are you looking for Swimply reviews? In this post, we are going to look at Swimply reviews, pros, cons, requirements and how to make money using Swimply in 2021.
Swimply is a platform that can be used to rent out pools and make extra money.
If you are interested in the whole concept of making money online, you can check out some of my other posts including 10 Easy Ways to Earn Money Online without Investment, How to Earn Money from YouTube, how to earn money from Facebook and how to start a blog and make money.
I recently helped a client of mine generate $1000 in income from his YouTube channel that was not making any money and even you can do the same.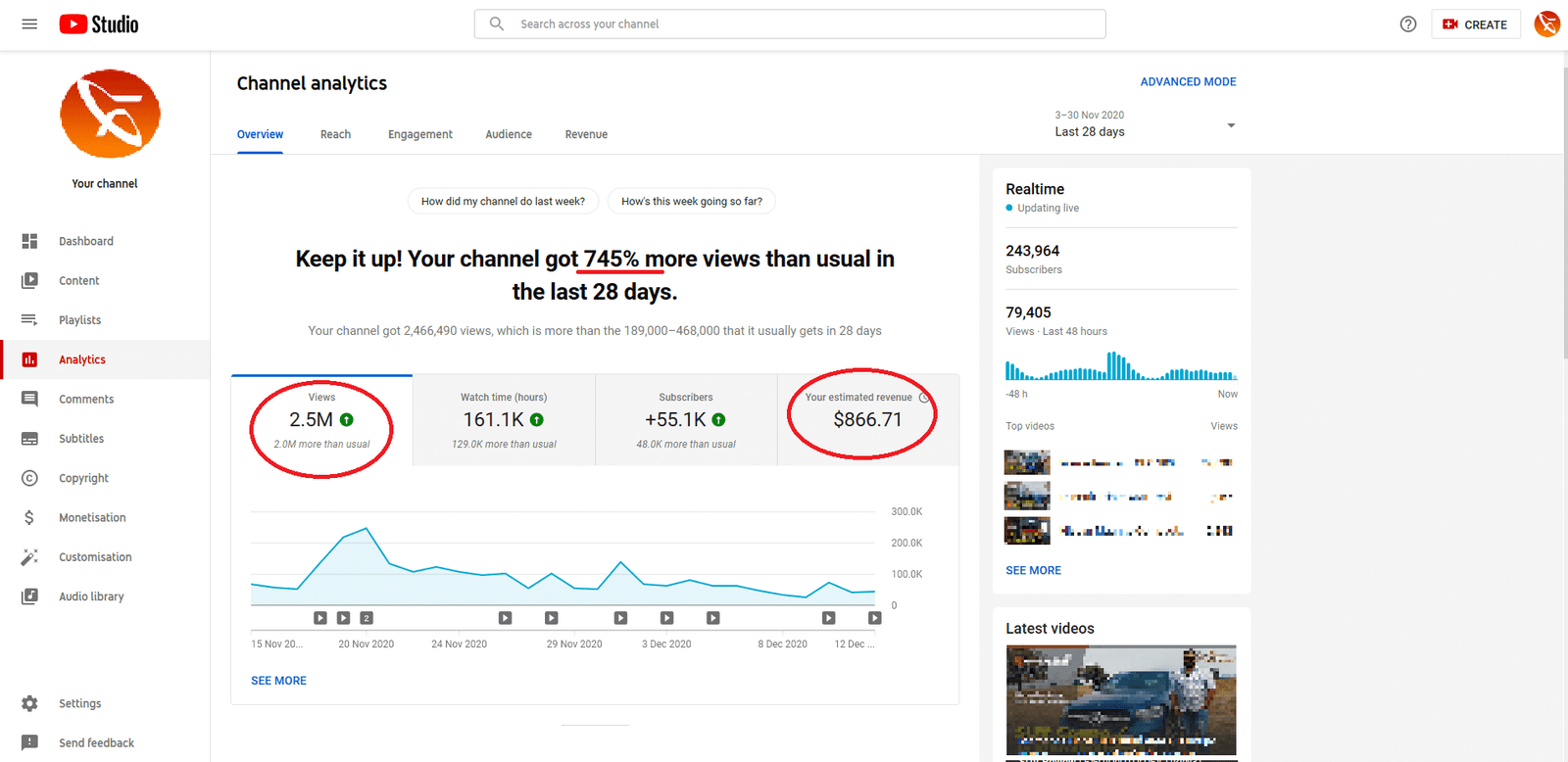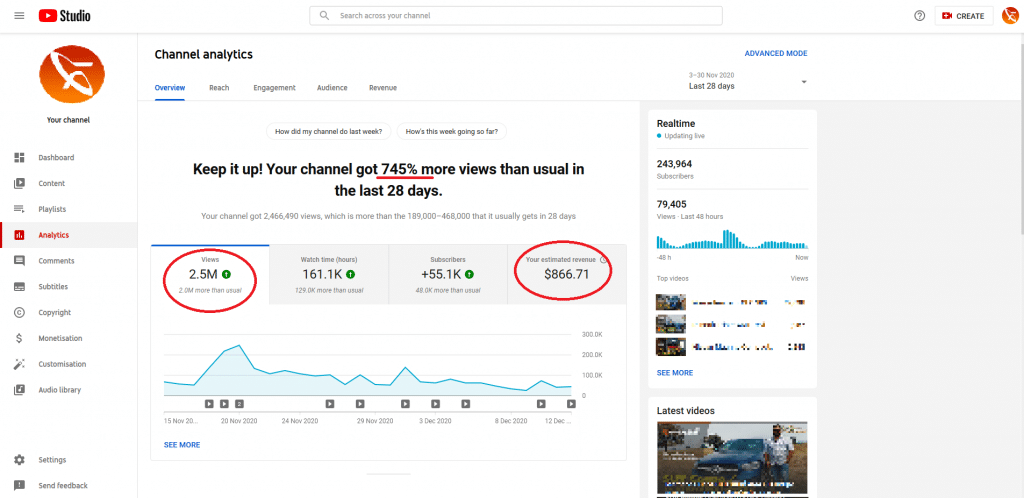 Earlier, I had co-founded a video company and raised $2 million in funding and then got fired from the company I started. I had done lot of testing and research on how to monetize YouTube and now I use the same skills to help other YouTubers.
You can read my full story here if you are interested.
Swimply Reviews, Pros, Cons, & How to Make Money using Swimply [2021]
What is Swimply?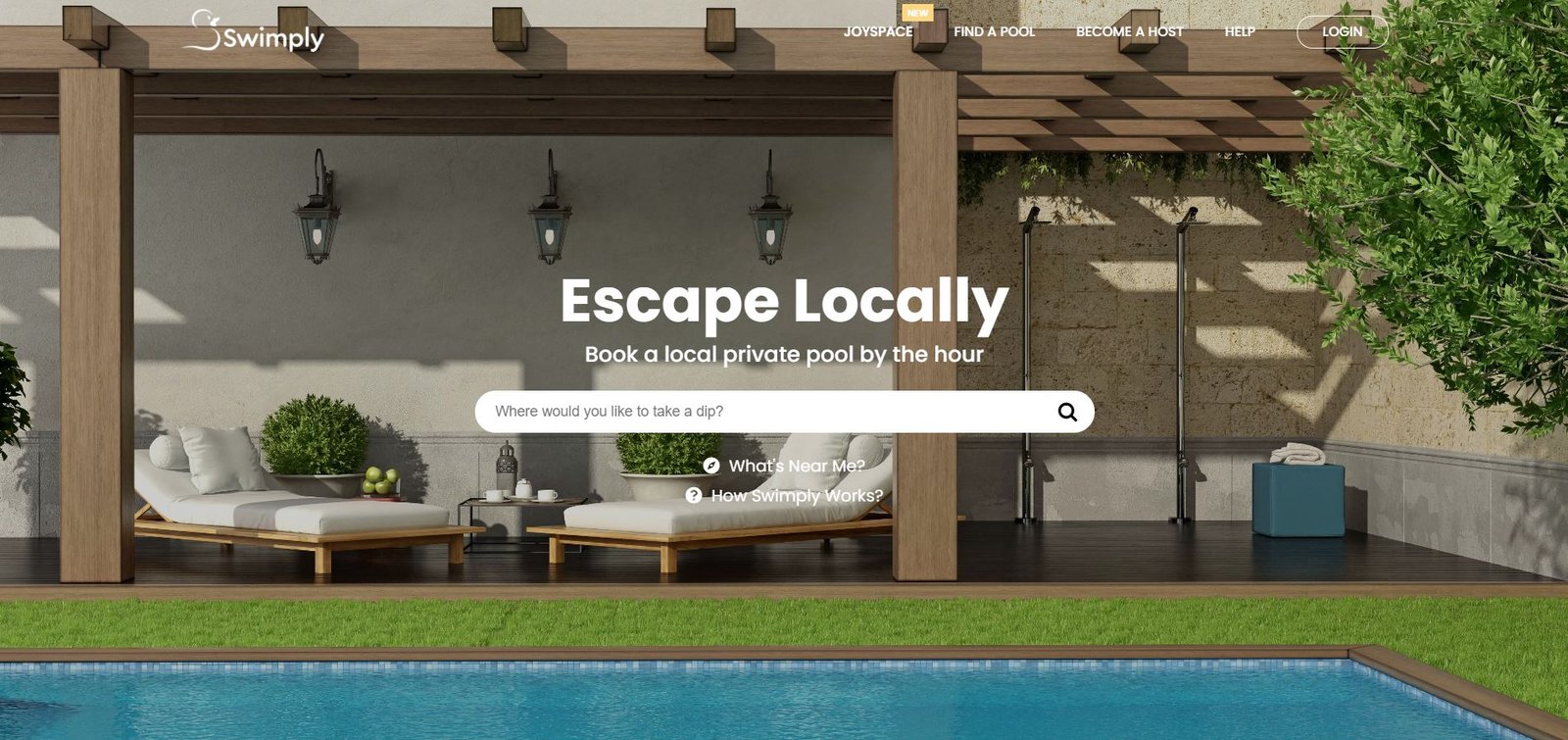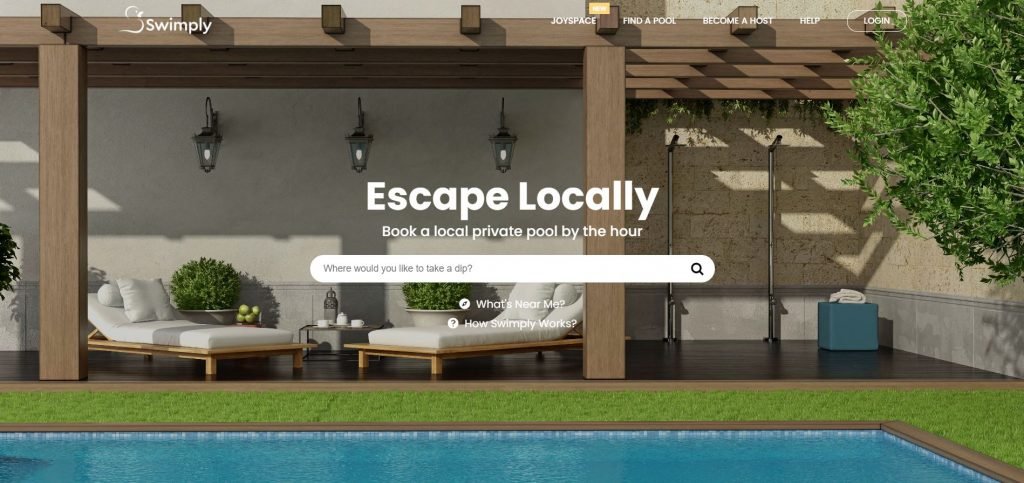 Simply is a platform that helps pool owners rent thier pools to anyone who wants to swim for a fee.
It is the bridge between people who want to make some extra money by renting out their empty or unused pools to other people for having pool parties or just a lazy day by the pool.
The two parties can connect via the Swimply platform and decide on the standard rate, the number of people allowed, the time duration, the date and time, other details such as wi-fi, restroom, pool toys, speakers, barbeque, and such. 
Official website of Swimply: https://swimply.com/
How Swimply Works
If you own a private pool, you can join thousands of Swimply pool owners to earn an income effortlessly.
You can just cover the operating expenses, cash in on the side, and make other people who don't own a pool happy without compromising your own quality pool time. 
If you want to rent a pool, you can get started by choosing the preferred location, request a pool at the location, wait for approval, and then proceed to confirm the booking.
You will only be charged for the pool once you confirm your booking. The pools that have the icon of a clock can be booked instantly without having to wait for the approval.
You can easily chat with the pool owner and communicate easily and coordinate much easily through the Swimplychat feature, and enjoy complete data privacy.
Once the request has been approved and the confirmation sent, you will have access to all the details you need to know including address, enter and exit information, and things like the Wi-Fi password and more. 
To know more about how Swimply works, you can watch this video.
Swimply Available Countries & Locations
According to Swimply, there are around 8000 pools listed on the platforms across 30 states in the U.S including Oregon, Illinois, Hawaii, Massachusetts, Florida and Utah.
Swimply Features
The renter service fee is 10% of the total pool rental cost.
The host service fee is 15% of the total pool rental income.
The site doesn't charge the host any fee to put up the pool listing.
To protect the pool owners, the guests are required to sign a liability waiver.
Each pool owner sets their cancellation and refund policies.
The hosts can ask for a payout each time their pool is rented out. The hosts can cash out via PayPal, Direct deposit or electronic funds transfer or by a Debit card or prepaid card wherever applicable.
Swimply Fees
The pool owner gets the privilege of deciding the standard rate. The Swimply platform will only charge a commission fee of 15% of that amount.
How to Join Swimply
Depending on whether you are a pool owner who wants to rent it out to make extra money or you want to rent a pool with your family and friends, you can create your personalized account on the official website.
The platform is easy and simple to use and comprehend, all required details and policies regarding insurance and other claims are clearly and simply explained for everyone to understand. 
Pros of Swimply
Your Pool, Your Rules.
The pool owner can set the rates and say when the pool is available. They can accept or reject specific requests.
Swimply has a commission of 15% fee a booking happens through the platform. You as the swimming pool owner to make it even simpler for yourself can set up times when the site can book requests automatically, without having to wait for your confirmation. 
You also set the rules for using the pool including whether you allow small children, pets, and a large number of people.
As a pool owner, you can also limit access to other amenities like stereo speakers, pool toys or even the restroom.
Cons of Swimply
Swimply may offer discounts to the host's listing price whenever it deems appropriate, and even offer promotional codes to guests. This undermines the pool owner's decision to set their rates.
If a booking happens and the owner is not able to provide the pool, there is a fee that can be as much as $50 per half hour.
If the owner cancels a booking at the last minute, there is a cancellation fee as well. This rule applies to the guests as well. 
Swimply Reviews
Since the Swimply platform is still relatively new as of now, it hasn't received any ratings or reviews on the TrustPilot or SiteJabber platform yet. 
We are also going to look at one positive and one negative review of Swimply so that you get an idea of how the platform is for users.
Swimply Positive Review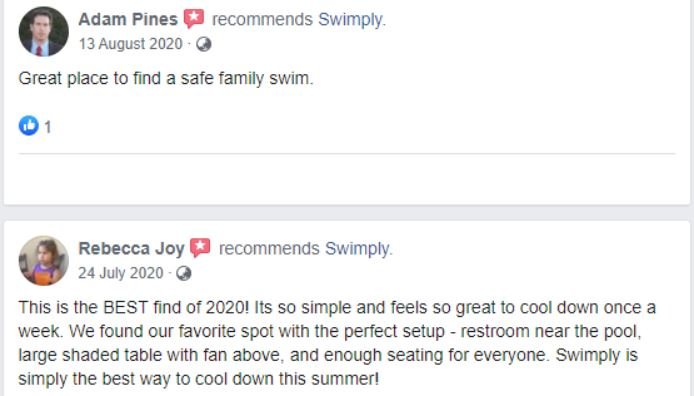 You can read more Swimply reviews here
Swimply Negative Review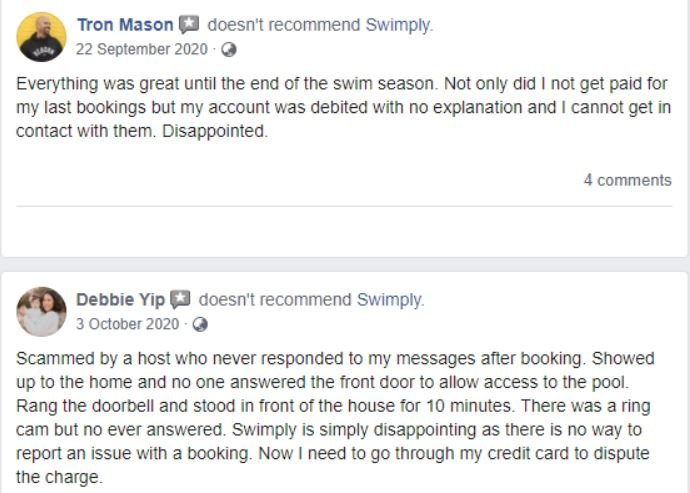 You can read more Swimply reviews here
Is Swimply Legit?
Swimply is relatively new but seems like an authentic platform to make money by putting your otherwise empty or unused pool to use.
Overall, majority of owners have had a positive experience on renting their pools.
Although there are a few minor issues from time to time, there's nothing you and the company together can't find a solution to. 
Swimply Customer Contact Information
Link: https://swimply.zendesk.com/hc/en-us/requests/new
When you visit the contact us page on the official Swimply website, there is an option of a live chatbox that connects you to the online support team present, who are well-equipped to handle your queries.
You can also send them a direct message from the same page mentioning your name, profile, email id, and your query or doubt.
The support staff will get back to you within a few hours. 
Swimply Social Media Accounts
Swimply is also active on all major social media channels and you can use social accounts also to get in touch with Swimply and to understand what the brand is up to.
Swimply Alternatives
As the sharing economy grows in size, there are many more ways to list your assets or posessions and make some money by renting them out.
There is no direct Swimply alternatives but you can try AirBnb or Craigslist to find pools on rent near you location.
Frequently Asked Questions about Swimply
Did Swimply get a deal on Shark Tank?
No, Swimply did not get a deal on Shark Tank.
How much does Swimply charge?
15% host fee and 10% swimming fee
Who started Swimply?
Bunim Laskin
Does Swimply provide insurance?
Swimply automatically protects its swimming pool hosts by providing guests up to $100,000 in medical and disability insurance coverage for injuries which may have occurred during a US Swimply booking.
Recommended Reads