Last Updated on 7 months by Anoob P
In this post we are going to look at some Roblox Stats on Users, Usage & Finances in 2022.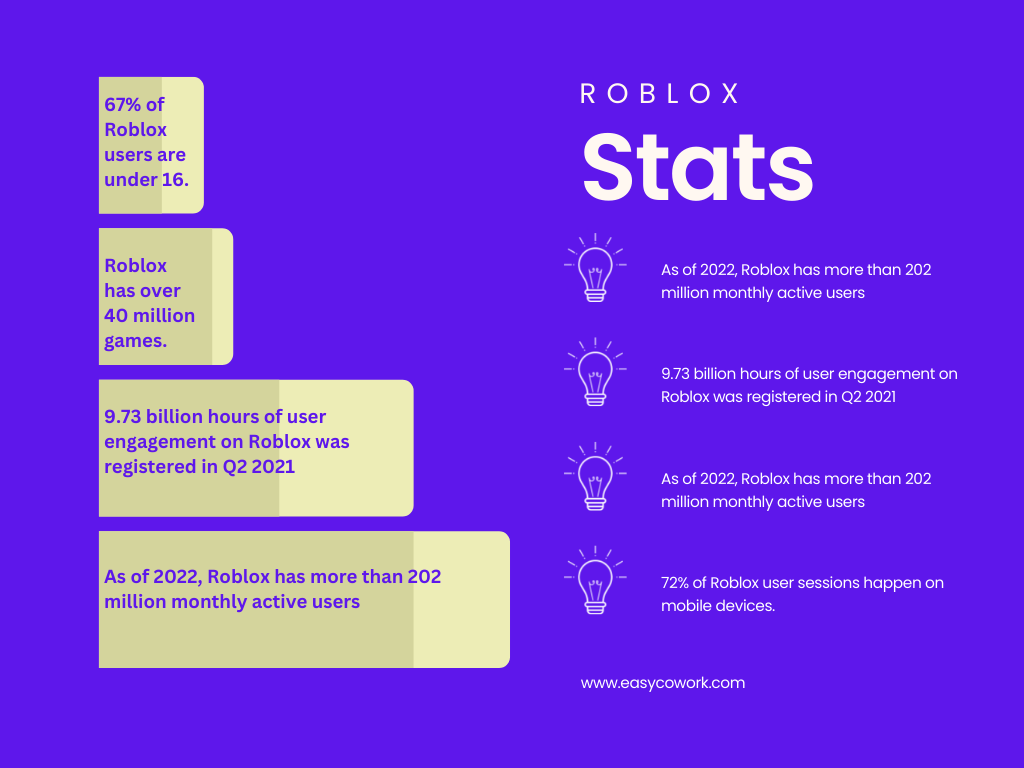 Before you get into Roblox stats, let me tell you a lilttle bit about myself.
After working full-time for more than 12 years, I switched to working for myself and trying to earn a living online.
If you are interested in the whole concept of making money online, you can check out some of my other posts including 10 Easy Ways to Earn Money Online without Investment, How to Earn Money from YouTube, how to earn money from Facebook and how to start a blog and make money.
I have also written a detailed post on How to Start an Online Business That Changes Your Life, How to Live a Simple Life And Be Happy–you can read it if you are interested.
Earlier, I had co-founded a video company and raised $2 million in funding and then got fired from the company I started. You can read my full story here if you are interested.
What is Roblox?
Roblox is an online game platform and game creation system developed by Roblox Corporation that allows users to program games and play games created by other users.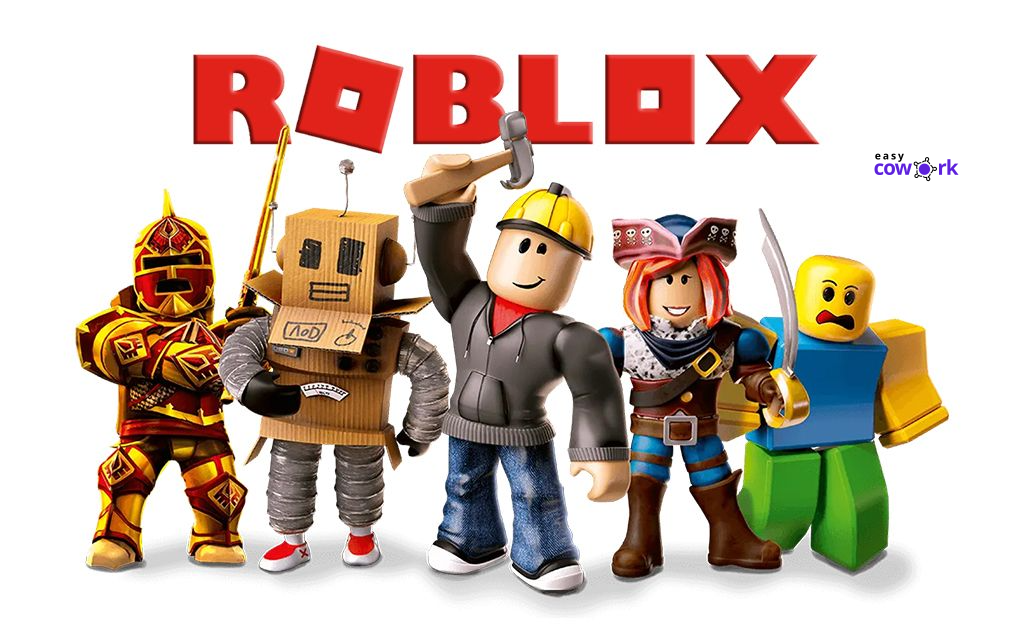 Here are some incredible Roblox stats which you probably do not know.
To know more about Roblox, you can watch this video
Roblox Player Stats (User Stats)
As of 2022, Roblox has more than 202 million monthly active users
Roblox has 43.2 million daily active users.
There are 9.5 million developers on the Roblox platform.
Roblox had 5.7 million concurrent users during the platform's all-time peak usage.
67% of Roblox users are under 16.
28% of Roblox's daily active users are based in the US & Canada
12.1 million daily active users in the US & Canada alone.
Roblox has 11.8 million daily active users in Europe
In the Asia-Pacific region, Roblox has 7.2 million daily active users.
14% of Roblox's users are over 25 years old.
Roblox users are 51% male, 44% female (the remaining 5% are unknown).
Roblox Game Stats
Roblox has over 40 million games.
10 Most popular games on Roblox has more than 100 Billion visits.
| | |
| --- | --- |
| Most Popular Games on Roblox | Total Number of visits |
| Adopt Me! | 25.40 billion |
| Tower of Hell | 14.49 billion |
| MeepCity | 11.78 billion |
| Brookhaven | 11.39 billion |
| Piggy | 9.36 billion |
| Royale High | 6.6 billion |
| Murder Mystery 2 | 6.56 billion |
| Jailbreak | 5.35 billion |
| Welcome to Bloxburg | 5.05 billion |
| Work at a Pizza Place | 3.41 billion |
Roblox Games Stats
Roblox Finances Stats
As of October 2021, Roblox's market cap, is at $43.02 billion
Roblox has around $454.1 million quarterly revenue. This is a 4 fold increase since 2019.
In Q3 of 2020, Quarterly mobile spending on Roblox was around $308 million.
In the first 6 months of 2021, $1.31 billion worth of Robux was purchased on Roblox.
The average Roblox user purchases $15.41 in Robux which was $8.98 in 2019.
Roblox Engagement Stats
9.73 billion hours of user engagement on Roblox was registered in Q2 2021
Roblox daily active users spend an average of 156 minutes (2.6 hours) per day on the platform.
According to Roblox Investor Day presentation, 54.86% of Roblox daily active users were under 13 years old as of 2020
Roblox Hardware Stats
72% of Roblox user sessions happen on mobile devices.
Roblox Desktop contributes to 25% of total users.
3% of Roblox's users access Roblox via consoles.
Roblox Developer Stats
As of 2021 Roblox has 9.5 million developers
Developers on Roblox made over $129 million in Q2 2021. This is an 8 fold increase since 2018.
99.47% of community developers make less than $1,000 per year on Roblox.
Community developers made over $328 million on Roblox.
Source:
Roblox SEC, Statista, Backlinko
Recommended Reads