Last Updated on 4 months by Anoob P
Are you wondering is TikTok shutting down? The short answer is No, TikTok is not shutting down. In fact, TikTok revenue increased in 2020 was estimated to be close to $1 Billion. 
TikTok is a great platform for new content creators to build an audience and even make some extra money.
If you are interested in the whole concept of making money online, you can check out some of my other posts including 10 Easy Ways to Earn Money Online without Investment, How to Earn Money from YouTube, how to earn money from Facebook and how to start a blog and make money.
I recently helped a client of mine generate $1000 in income from his YouTube channel that was not making any money and even you can do the same.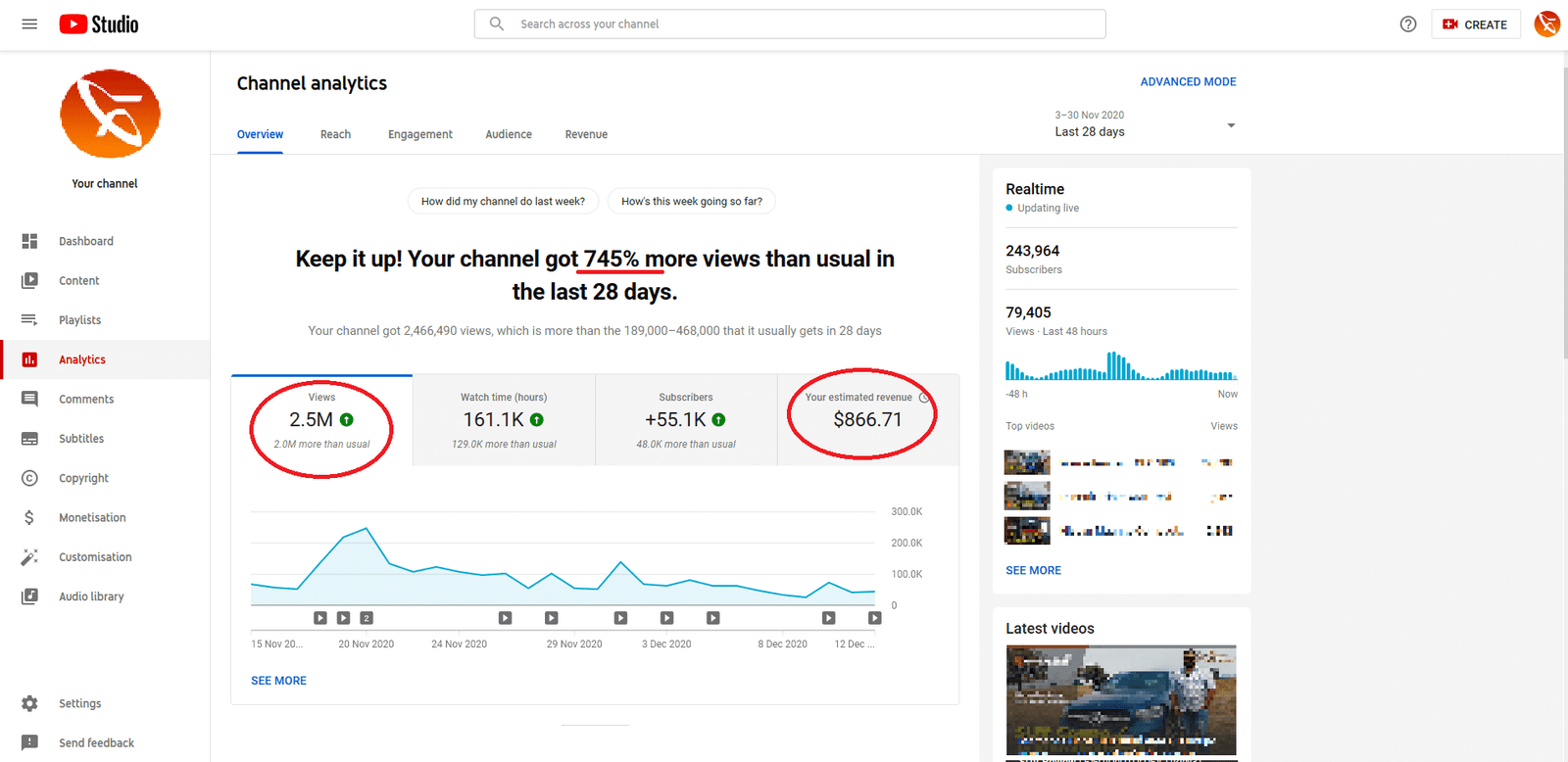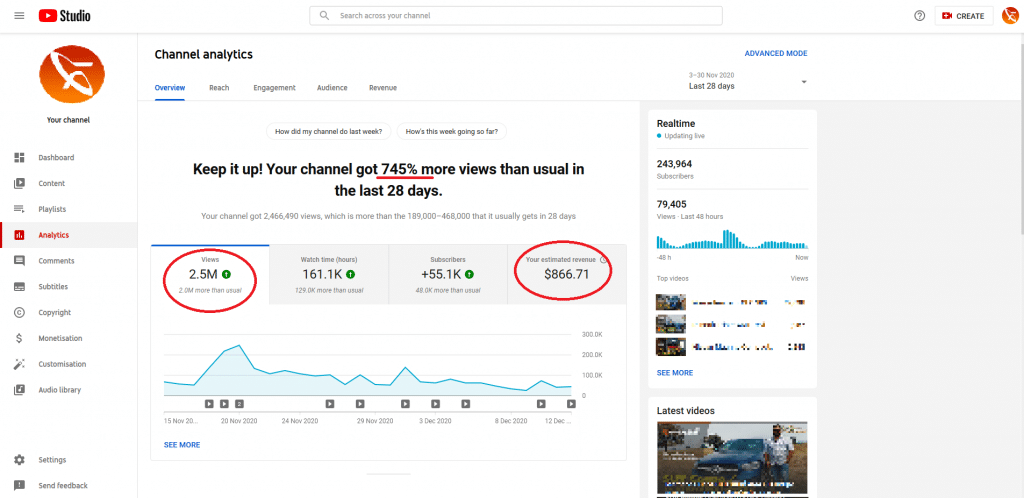 Earlier, I had co-founded a video company and raised $2 million in funding and then got fired from the company I started. I had done lot of testing and research on how to monetize YouTube and now I use the same skills to help other YouTubers.
You can read my full story here if you are interested.
Is TikTok Shutting Down? Countries Where TikTok Is Banned & Latest on TikTok Ban [2021]
TikTok or formerly musical.ly is a short video platform that has taken the world by storm. The platform is loved by millennials and younger generation because creating a video on TikTok is fun and easy to do. 
TikTok algorithm is also tuned for virality and many TikTok users have become celebrities overnight due to this same virality. 
In China, TikTok is called as Douyin owned by the internet company ByteDance. 
As of July 2021, the answer for Is TikTok shutting down is a big "NO". Newly elected President Biden has put on hold the earlier Trump administration plan to shutdown TikTok.
TikTok Origins and Timelines 
2016 TikTok is launched as Douyin in China 
2017 TikTok is launched in Rest of the World on iOS and Android 
August 2018, TikTok merges with Musical.ly and becomes a world-wide sensation.
Countries Where TikTok is Banned 
TikTok often ran into trouble with many local governments because of censorship and the app was deemed dangerous by many countries. 
TikTok was temporarily banned in countries such as India, Indonesia, Bangladesh, Pakistan and Egypt. 
In 2020, Egypt had even sentenced five women to two years in prison over TikTok videos on charges of violating public morals. You can read more about the story on this link. 
In the same year, TikTok was banned in India mostly because of a border skirmish with Chinese soldiers that resulted in the Government of India banning 50 apps, TikTok being the most popular app on the list. 
Trump TikTok Ban
Also, in August 2020, then US President Donald Trump signed an executive order to ban TikTok but the ban was challenged in court and as of July 2021, TikTok is still available in the US. 
The reason Trump was considering the ban on TikTok was citing national security and that Chinese government would be able to access information about US citizens which was considered as a threat. 
In retaliation, TikTok filed a suit against Trump in court to challenge the ban on the social media platform. 
The Department of Commerce had placed restrictions on TikTok was challenged in court by TikTok influencers and the court asked the Department of Commerce to not restrict operations of TikTok unless there was proof of any national security threats. 
Since Donald Trump is no longer the President of the United States, there is very little he can do to enforce the ban on TikTok that he had planned. 
Joe Biden TikTok
In fact, Joe Biden the newly elected President of US has paused Trump's TikTok Ban and it looks like the new Government will not be pressurizing ByteDance to sell the US operations to any US company, including Oracle. 
Justice Department lawyer Casen Ross filed a motion in a federal appeals case which could mean that Biden administration might back off TikTok ban. 
However, the The White House is reportedly probing the possibility of Chinese companies posing a national threat to US citizens data privacy and there would be a thorough evaluation on the operations of Chinese owned apps including TikTok. 
"A review of the prohibitions at issue here may narrow the issues presented or eliminate the need for this Court's review entirely," Ross wrote.
The Biden administration "plans to conduct an evaluation of the underlying record justifying those prohibitions," Ross added.
Is TikTok Shutting Down in 2021
In all possibility, TikTok will not be shutting down in 2021, so if you are a content creator on TikTok, you can continue to create content without fear as of now.
TikTok is a huge business right now and outright banning the platform will be challenged in court by many influencers so the question of TikTok shutting down does not hold ground at least in the year 2021. 
As for the countries that have placed a ban on TikTok like India, ByteDance the parent company has laid off employees in the respective geographies and even moved offices from these countries. 
It is unclear when the ban on TikTok will be resumed in these countries but as far as US is concerned, TikTok is not shutting down in 2021. 
Frequently Asked Questions about Is TikTok Shutting Down 
Is Trump banning TikTok in the US?
Trump Signed an executive order to ban TikTok on August 6th 2020. However, the ban was challenged in court and as of now, TikTok is still available in US. 
Is the US going to ban TikTok?
No, the newly elected Biden Administration has backed off on plans to ban TikTok and is evaluating the threat of Chinese apps to US national security. 
Which country banned TikTok?
India has completely banned TikTok and restrictions are placed in Indonesia, Bangladesh, Pakistan and Egypt.
Is Tik Tok dying?
No TikTok is not dying, in fact TikTok revenue in 2020 was $1 Billion.
Is Tik Tok owned by China?
TikTok is owned by Chinese internet company ByteDance.
Why did my TikTok account get banned for no reason 2020?
Most likely because of posts that violated TikTok community guidelines.
Who is TikTok CEO?
Vanessa Pappas is the CEO of TikTok.
Who is the most famous Tik Toker in the world?
Charli D'Amelio with over 100 Million followers.
Is TikTok a spy app?
Former US President Donald Trump had claimed that TikTok was a spy app but there was no proof given for the accusation.
What age is TikTok for?
Minimum age for using TikTok is 13 and above.
Recommended Reads