Last Updated on 2 years by EasyCowork Team
Are you looking for the best coworking spaces in Houston city has to offer? In this post, we are going to look at some of the best coworking space in Houston with pricing, amenities & location in 2022.
I have also written a post on Coworking Space Austin: 15 Best Spaces Pricing, & Location [2022] you can read it if you are interested.
Before you look at a coworking space in Houston, it will be helpful to go through our guide on Ultimate Guide on Coworking: Benefits, Advantages & Disadvantages. This guide will give you unbiased information about advantages & disadvantages of coworking and help you decide whether a coworking space is essential for your business.
You can also check out our post Difference Between Hot Desk & Fixed Desk: Everything You Need to Know so that you can choose the right type of coworking package for your business.
We have also written a very detailed post on Coworking Benefits, Advantages & Perks You Should Know Before Moving into A Regular Office Space–you can quickly go through this post too.
Houston – the fourth most populous city in the United States of America, has been witnessing an unmatched level of rapid economic growth since the dawn of the 21st century.
Being a city that is rich in art and theatre, as well as finds it's major business in the sector of tourism and recreation – small businesses in Houston too, have been flourishing since the turn of the 21st Century. This gives us all the more reason to look into the best coworking Spaces Houston offers.
Moreover, one of the biggest problems in Houston remains- the lack of a strong social network due to the scattered style of the population, newer trends such as coworking are aiming to combat the same.
Coworking essentially allows you to rent out a workspace, along with professionals from different walks of life – to work in and with others.
20 Best Coworking Spaces in Houston with Pricing, Amenities in 2022
If one's talking of Coworking as the list doesn't begin with the coworking king – WeWork, then is it really a list?
Offering four different locations within Houston for you to choose from, WeWork aims to provide not just the best in class amenities, but also the right kind of atmosphere that is required to push you towards your goals.
With all your basic amenity concerns regarding parking, front desk office, private phone booths, business-class printers and copiers as well as office supplies met, the coworking spaces in Houston at WeWork also offer you a 24 hour round the clock access to the building as well as their professional workshops. This allows you to work as per your schedule and get the most out of your day (or night)!

They also regularly organize networking events, which are highly essential when you're just starting out in the industry. These events allow you to learn and make contact with other like-minded individuals.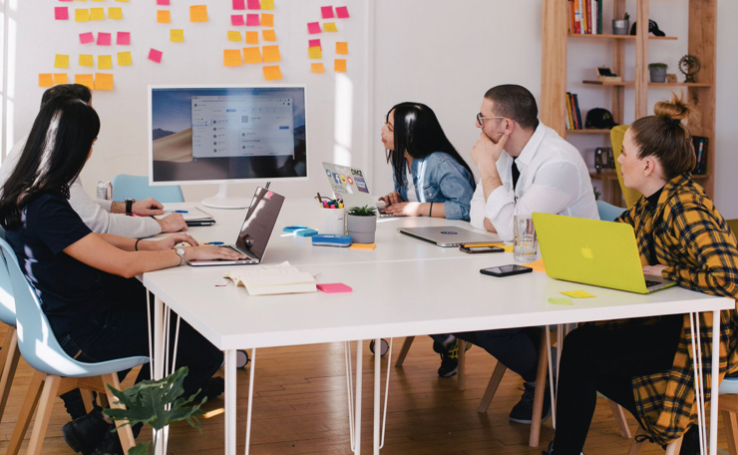 Catering specifically to tech start-ups, the team at Station Houston facilitates innovation by bringing together a group of people who share the same passion for technology.
The founder and CEO of Station Houston, Rakesh Agrawal once stated that one of the key issues pertaining to the Houston region is that people do not know one another. A lack of a network and the natural spread out population made it increasingly hard for people to network. And this is exactly what Station Houston is helping in solving.
Along with offering budding businesspersons with the best Coworking spaces in Houston, Station Houston makes sure to promote the creation of a community spirit.
Some of the basic amenities at Station Houston includes regular community and educational events and programs, a 24/7 access to the office building (on select membership plans) as well as mentors from various fields to assist you in your business journey.
Individual membership at Station Houston starts at $150 per month. Visit their website too get a detailed quotation according to your needs.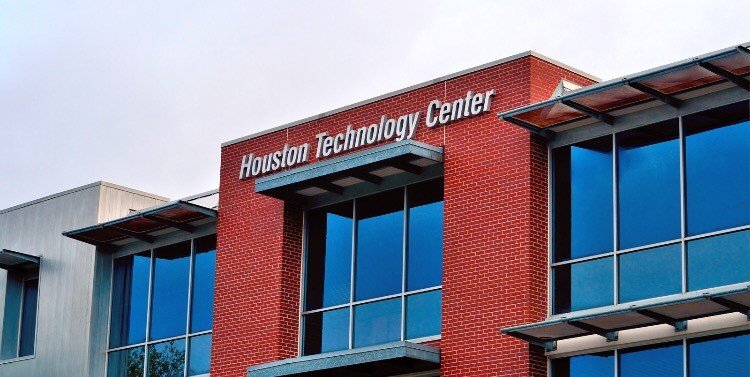 With a mission to bring together aspiring business entrepreneurs and technology, the Houston Technology Center has worked with over r93 companies to help build new opportunities for the whole community.
Some of the utilities that come with this place includes a reception area, onsite IT service, spacious conference room, lobby for visitors and clients as well as networking opportunities with other tech companies. The Huston Technological Centre also grants you a 24 hour access to the building, meaning you can work according to your schedule.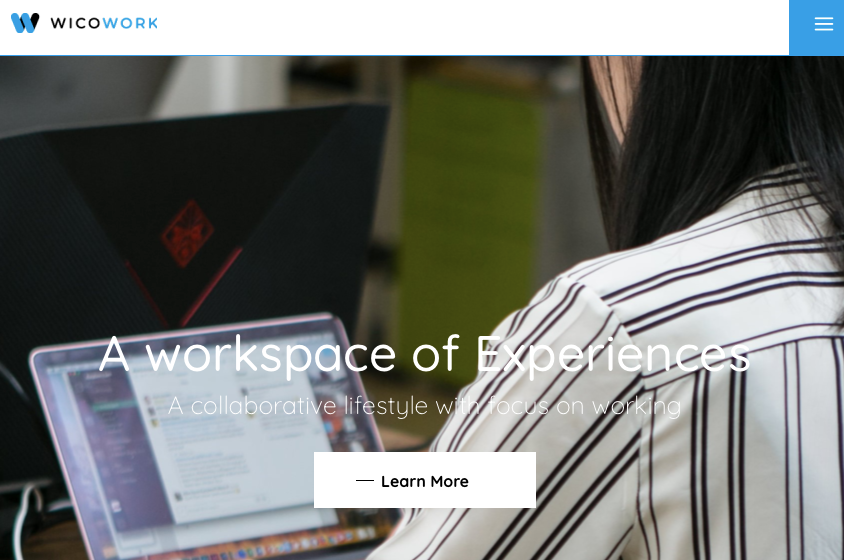 Wi+Cowork runs on a simple mantra, which is to offer a collaborative lifestyle with a special focus on work. Better known as 'a workspace of experiences', Wi+Cowork aims to blend beautifully the cozy vibes of your own home as well as your dream workspace.
Making Wi+Cowork your future workplace allows you to get the feeling of never having left your home in the first place. The level of comfort you feel here pushes you to do better and not get too caught up in the work at the same time.
With the comfiest desks and chairs to work on, Wi+Cowork also offers the most relaxing couches and porch swings to unwind after a long and stressful work day.
Novel Coworking (Now Renamed as Expansive)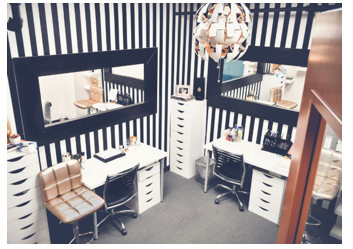 Giving you the option of choosing from several different membership plans, Novel Coworking is yet another name on this list that is well-known in the Coworking industry.
From a basic Coworking membership to a full fledged private office – Novel Coworking offers you Coworking spaces in Houston that are high-quality and yet, easy on your pocket at the same time.
The aesthetic of their Coworking spaces are by and largely chic and modern, which is the absolute dream of every entrepreneur. Situated at 720 Rusk, the experience at Novel Coworking comes with an espresso bar, dedicated mail service, spacious meeting rooms and video conferencing facilities. Not to mention, their office space is open for you 24/7.
Novel Coworking is now renamed as Expansive, this is the official website of the coworking space.
https://expansive.com/locations/texas/houston/theater-district/
Avalon Suites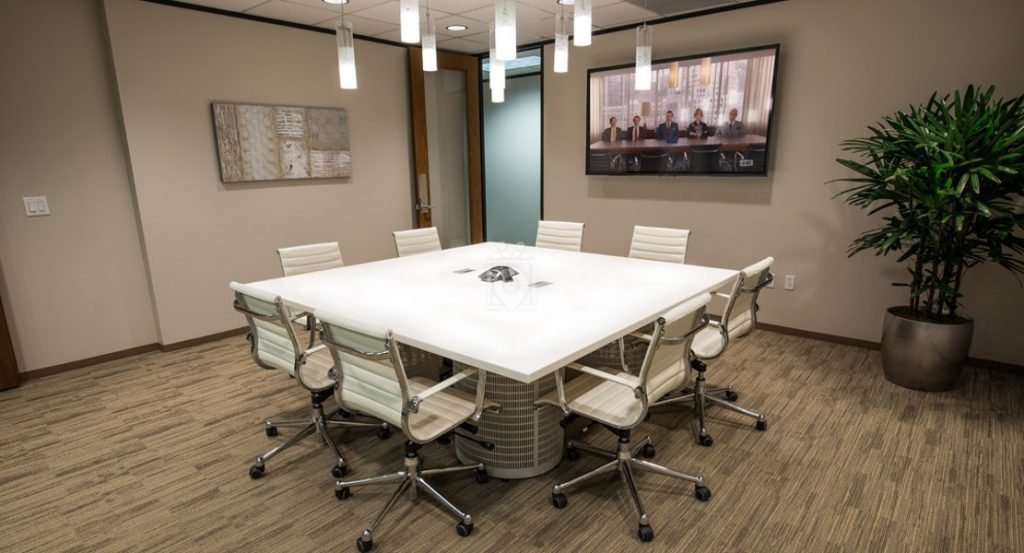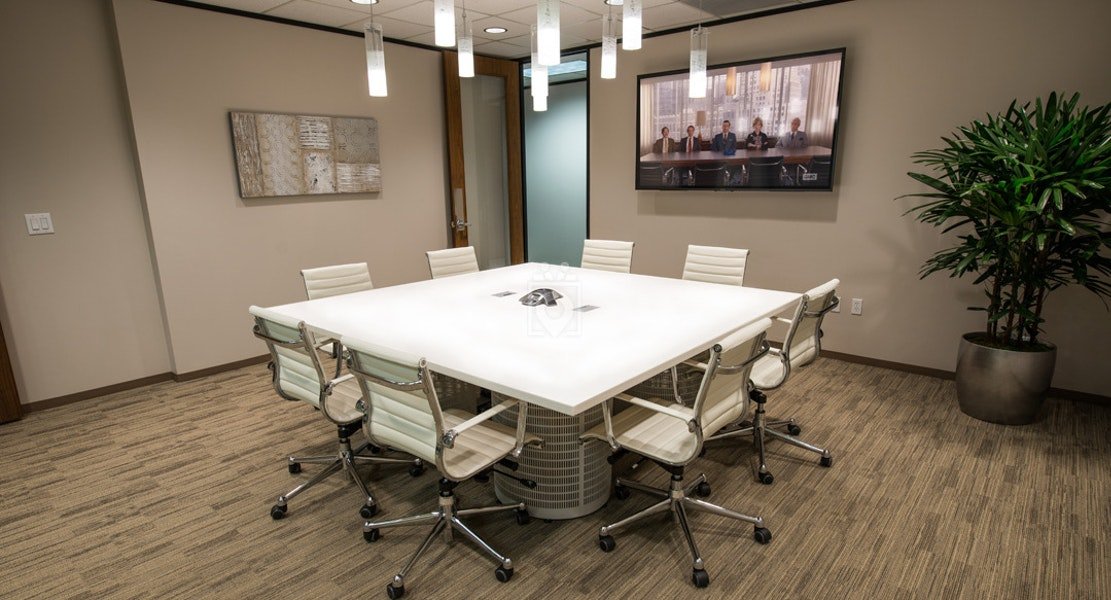 If you don't believe us when we say that Avalon Suites are the most premium looking and stunning coworking spaces in Houston, be sure to take a virtual tour of the space on their website.
Located at 5850 San Felipe St, Avalon Suites are the best Coworking solution for you if one, you are on a tight budget and two, you still want the best in class workspace and services.
Utilities at Avalon Suites include Spacious business meeting and conference rooms, dedicated file storage service, a sofa lounge to help you beat the stress of overworking, free aromatic coffee and tea as well as a dedicated team of IT support.
Servcorp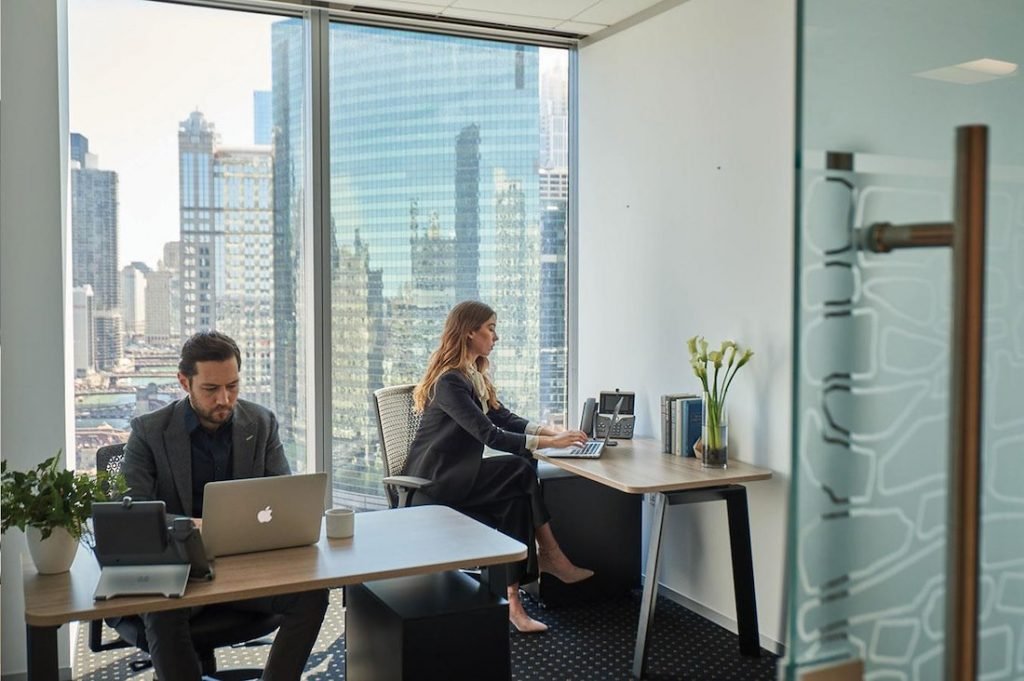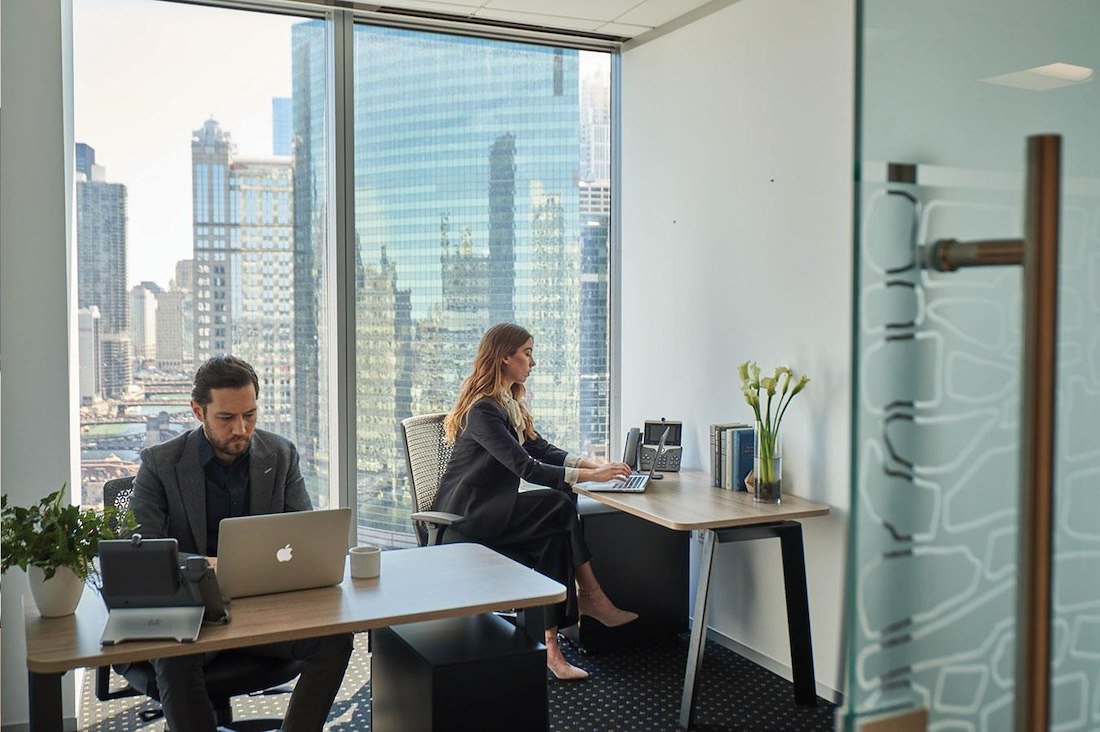 Located in the fourth tallest building in Texas, the office space at Servcorp offers the most mesmerising views of the city's landscape.
Amenities at this stunning office space include an ultra-fast wifi, landline phone for business purposes, a community to network with, beautiful reception area, IT support as well as high quality printers, copiers and scanners.
You can even pay a one-day visit to the site and try to determine whether Servcorp meets your requirements or not.
WorkFlourish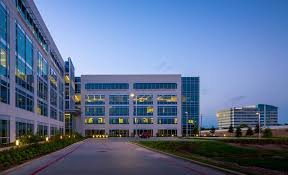 With a motto to transform each detail of their Coworking space as if it were in Heaven, WorkFlourish has recently emerged as a popular choice of Coworking space in Houston for creatives and entrepreneurs.
With a consistent modern decor and design throughout the workspace, WorkFlourish is truly a heavenly space to call your office. Other than the basic utilities which include 34- inch monitors at every desk, business-class printers, unlimited micro-roasted coffee, a pool, fitness centre as well as a break room with a ping-pong table, WorkFlourish also features a full fledged library to it's members.
Update: As of March 2022, WorkFlourish Coworking space Houston is now closed. For any questions, you can call on this number.
Workflourish Coworking Space Houston has now closed operations, for any questions you can call this number Phone: +1 832-312-6715
Headquarters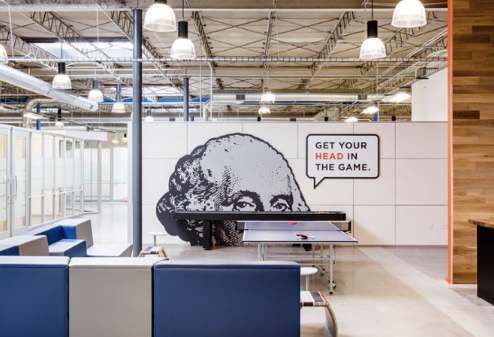 With an aim of – making people love where they work, the spacious and comfortable co-working spaces in Houston offered by Headquarters have the best in class design at affordable prices.
Headquarters offers fully furnished common meeting areas and conference rooms, skylights which allow ample sunlight to enter the building, fast wireless internet, lounge areas to relax, a fully stocked kitchen with a seating area, unlimited free coffee, a 24/7 access to the building and on-site parking.
Giving equal importance to your well being, just like your Coworking needs, Headquarters also comes with various amenities that allow you to unwind and destress. A game room with a ping pong table, dartboard and Pacman is probably the best recipe for relaxation after a long day at work.
Headquarters Coworing Space Houston Official website
TX/RX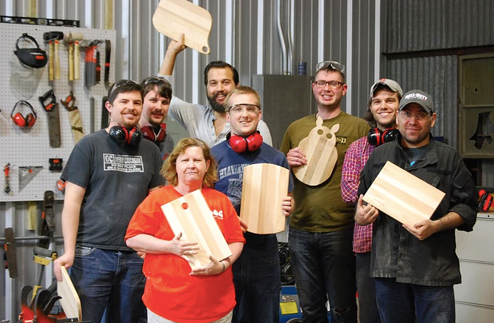 Known as a "makerspace", if you're someone who is innovative and creative enough to make something out of your hands, this nonprofit Coworking space in Houston is perfect for you.
From organising classes that allow you to earn the skill of welding, woodworking, and screen printing – this place also regularly hosts events and programs that allow you to get with like-minded individuals who share the same passion as you.
Official website of TX/RX coworking space Houston
The CoWork Lab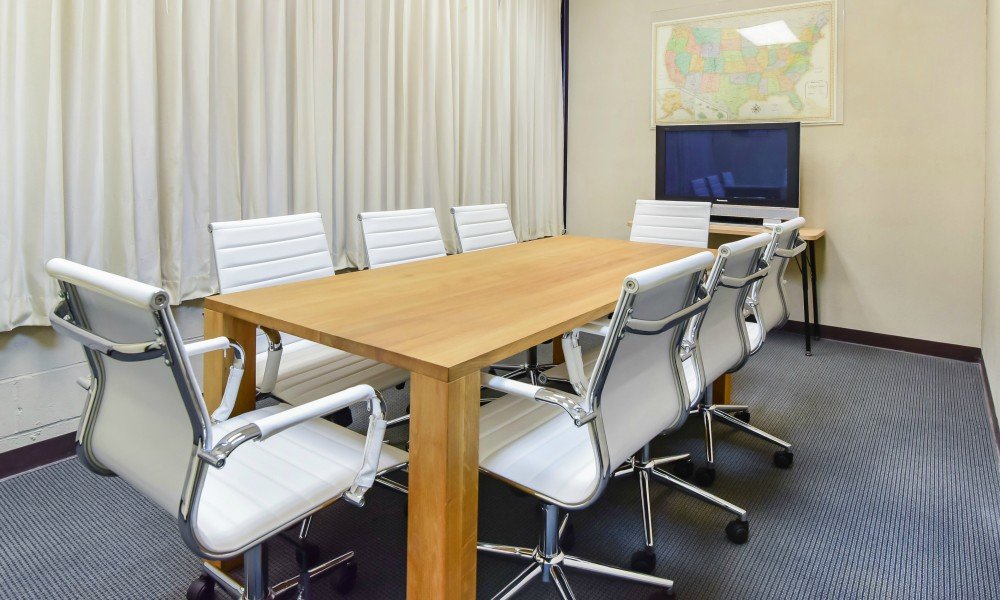 The coworking space offered by CoWork Lab are affordable and offer a productive environment which is essential to propel your business towards new heights.
Packed with amenities even at such budget-friendly prices, this coworking space offers you a flagship network of like-minded professionals, dedicated mailbox, business-class meeting rooms, blazing fast internet, unlimited aromatic coffee as well as a prime location in the city of Houston.
Moreover, you're also given the freedom to work according to your work and personal schedule via the 24 hour access feature of CoWork Lab.
Official website of Cowork Lab
The Work Lodge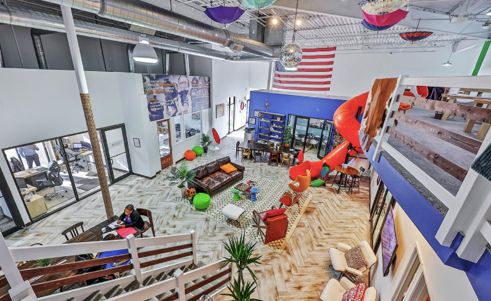 Other than certain basic amenities, the most essential of features in a workspace is the energy it has.
The Work Lodge prides itself, on being a coworking space that allows you to leave your worries behind and just focus solely on your work. This place is known to tap the highest level of potential that you possess and make you productive.
While coworking spaces in Houston at The Work Lodge are priced at $249, this place requires you to fill in an application, and if selected, you get to pick a workspace that matches your requirements.
Official website of The Work Lodge
Workplace 1919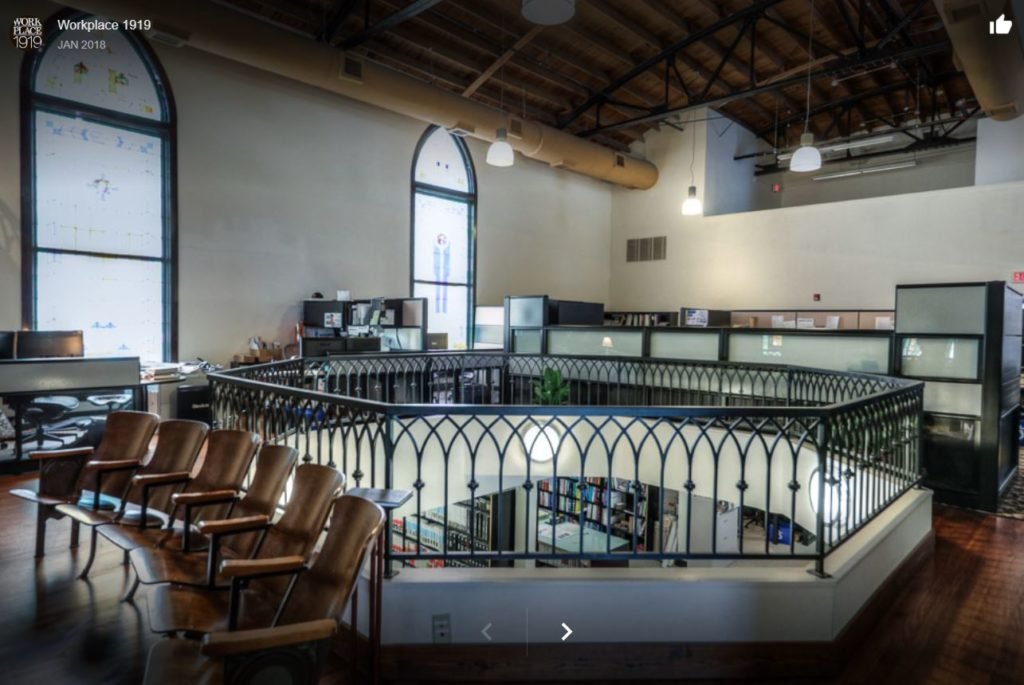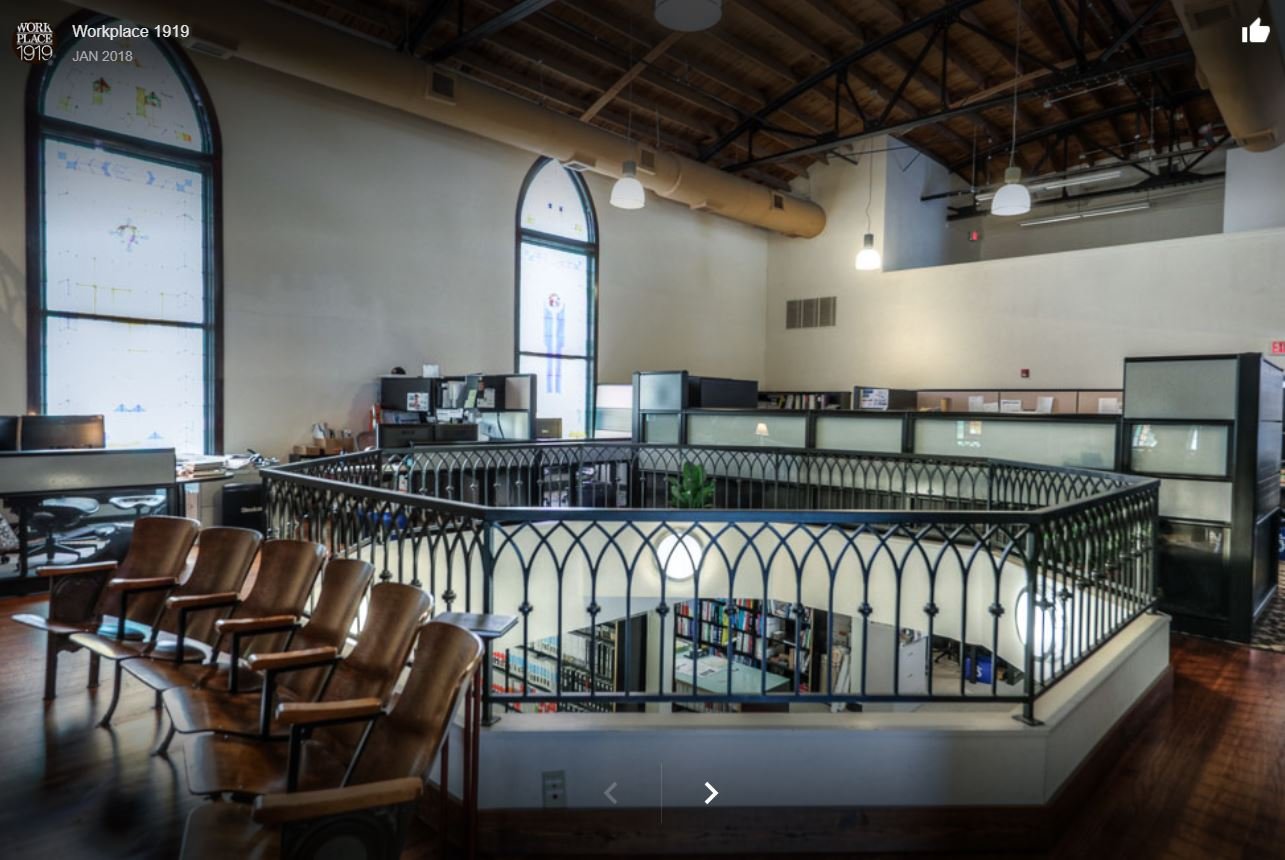 If you're a sucker for buildings with a vintage and rustic look – the interiors at Workplace 1919 will surely take your breath away.
Located in a newly renovated building, Workspace 1919 offers a varied range of coworking spaces that you can choose from according to your budget as well as needs. From a common workspace and dedicated desk to a fully furnished private office space – Workplace 1919 has it all.
Featuring state of the art glass windows as well as a rich hardwood floor, the old world charm of sitting and working in this space is truly unmatched by any of the modern or chic office spaces.
Official website of Workplace 1919
TMCx+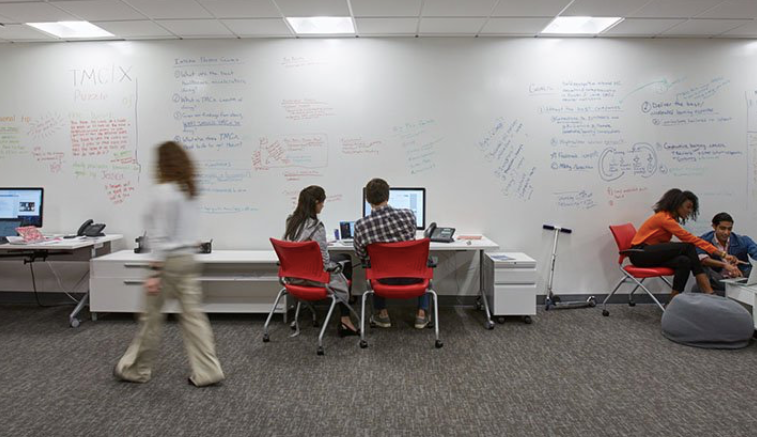 Focussed on catering specifically to aspiring individuals from the health industry, the shared workspace TMCx+ is situated in the Texas Medical Center. Members are also encouraged to make use of the abundant resources at the Texas Medical Center.
However, in order to rent out a coworking space in Houston at the TMCx+, you need to fill out an application while also specifying where you see yourself in the medical industry in the future.
Local Office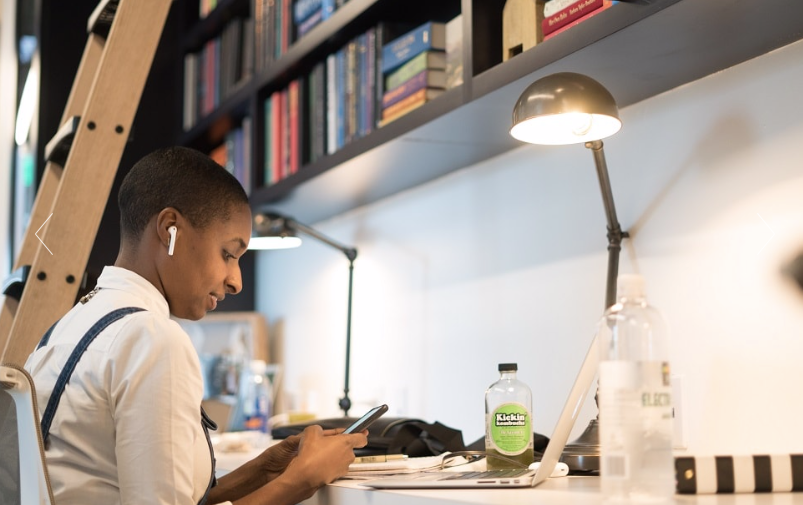 With a simple mantra that follow the concept of work-life balance, Local Office, situated at 2617 Bissonnet Street, offers the most flexible membership plans. From customising your plan according to your need to offering you a varied range of prices to pick from- the coworking spaces in Houston at Local Office take care not just of your business needs, but your overall well-being as well.
The place doesn't compromise on the utilities due to it's affordable nature. Packed with features such complimentary drinks and snacks, spacious business rooms, private phone booths as well as a round the clock access to the building – this place is the perfect office space if you're on a budget.
Official website of Local Office
The Work Well
Located at highway 290, in the heart of northwest Houston, The Work Well has something for everyone. Regardless of which industry you belong to, this innovative and creative workspace will allow you to take your business forward.
Being a member at the coworking spaces of The Work Well includes – a fully furnished private office, beautifully designed collaborative office space, high-tech conference rooms, concierge services, ultra-fast internet as well as a round the clock access to the building.
You also get access to business class printers, copiers and scanners, private phone booths as well as a fully stocked kitchen.
Official website of The Work Well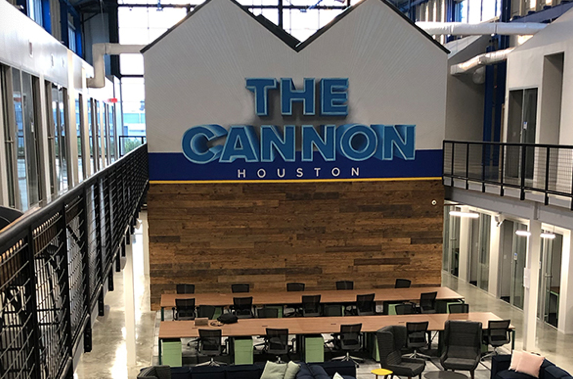 Offering 131 offices, over 300 open and dedicated desks along with lavish amenities that include a movie theatre, game room, spacious event space, a fully stocked kitchen as well as a health and wellness room – The Cannon is a great coworking ecosystem for Houston's passionate entrepreneurs.
Placing a strong emphasis on community spirit, The Cannon also offers the most collaborative and cooperative atmosphere in their coworking spaces. From events and programs which help you network, to dedicated IT teams that assist you diligently, being at The Cannon will only help you move forward.
Official website of the Cannon
The Annex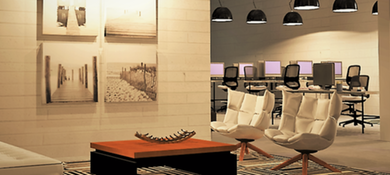 Hands down, The Annex is one of the most stunning coworking spaces to look at in Houston. Offering a range of cowering space in Houston options, it allows you to pick what suits your needs the best.

Be it common coworking space or a private office, once you're a part of The Annex, you can rest assured about the service.
Ultra-fast internet connection, a front desk receptionist, fax machine and copier, huge conference rooms as well as unlimited coffee are only a few of the perks of having your own office at the Annex.
Our Recommendation…
It becomes hard to make a choice when each of the available options is just as terrific as the next one. However, when choosing a coworking space, certain parameters are placed higher than the rest.
Focusing on these parameters such as the rent prices, location, utilities offered as well as the general environment – we recommend Avalon Suites to anyone who wishes to operate out of a stunning office, and save a lot of cash at the same time.
While being affordable at the starting rate of $65, Avalon Suites not only offers the best in class services, but also the right atmosphere – which often gets sidetracked while choosing an office space.
Recommended Reads