Last Updated on 1 month by Anoob P
Have you ever told yourself I hate my job? In this post, we're going to look at what you can do when you think I hate my job but can't quit. 
This is going to be a long post, you can read it if it interests you to know how someone who was getting paid $100 a month as a salary went to $5000 a month in salary plus $6000 in income from side-hustles without any special skills. 
I won't lie to you, I don't have any special skills but I was willing to put in the work.
If you keep noticing you say to yourself or your close friends, "I hate my Job"- then congrats, you are better than 90% of folks who don't know what is wrong with thier life.
Hating your job is somewhat a signal that you still have not found something worthwhile to do.
As someone who has worked full time for more than 10 years, I will comment "My advice" on some of these scenarios.
I'm an unconventional person who left his home with $400 and never looked back, so some of my advice might not be best for you. 
Nevertheless, it has worked for me, maybe it will work for you! Let's see. 
Over the course of my career, I've made and lost lot of money and if you are interested in the whole concept of making money online, you can check out some of my other posts including 10 Easy Ways to Earn Money Online without Investment, How to Earn Money from YouTube, how to earn money from Facebook and how to start a blog and make money.
Earlier, I had co-founded a video company and raised $2 million in funding and then got fired from the company I started. I had done lot of testing and research on how to monetize YouTube and now I use the same skills to help other YouTubers.
You can read my full story here if you are interested.
I hate my job
This was my first thought after working at my first job for a week. 
I was working as a call center employee making calls to Australia to get appointments for an Insurance company. 
I hated my job more than anything but I needed the money. 
Like I mentioned in some of my other posts, I grew up in a dysfunctional family and my father went out of his way to ensure I had no money with me. 
I didn't even have bus fare to attend interviews and life was hard because I was always fighting with him. 
I would leave home early in the morning and return around evening so that I could avoid his shit and by the time for dinner, he would come find me and tell me how useless I am like a parasite surviving off him. 
Needless to say, I had to get out of the house and somehow found a job as a call center employee that paid me $100 a month. 
It wasn't much, but the way I figured, it would at least take care of some petty expenses. 
I hated my job for many reasons. 
I hated calling strangers and asking for appointments 
I hated being told that I was talking too quiet and I should be shouting on phone 
I hated being told that I needed to dress professionally even when there was no way the other person would see me. 
My hate for the job did not last long. I was fired in 15 days. 
They told me that I was not getting any appointments and I had to be let go. 
In a way, I was happy. At least I could now think about the next options. 
So I started looking for jobs and then found that a company was looking for content writers. 
I remember having a 100-degree fever when attending the interview and I cleared their test. 
It was a startup and they needed people badly, the CEO asked me when can you join? 
I told him I can come the very next day. 
And that was it. I had a new job!
The pay was $125 per month, I had to work 9 AM to 6 PM. I was ecstatic!
I worked there for a year and then started hating that job as well. 
I loved writing, in fact I was one of the best writers in the company taking in thrice my salary as incentives. 
But a lady manager had joined the company and started making my life difficult. 
She did not like the fact that I was given flexibility and was kind of considered a rock star in the company. 
She tried to discipline me and I quit the next day. 
I hate my job meme 
While we are on the top of I hate my job, let's lighten the mood a little bit with some I hate my job memes.
I'm a meme person and have an incredible collection of funny memes. Here are some of my favorite I hate my job memes.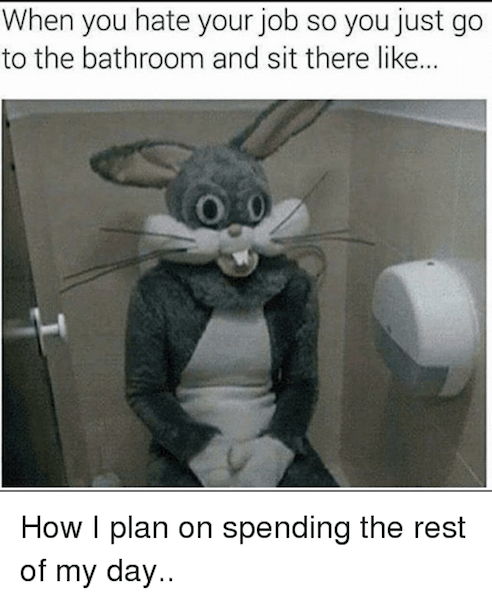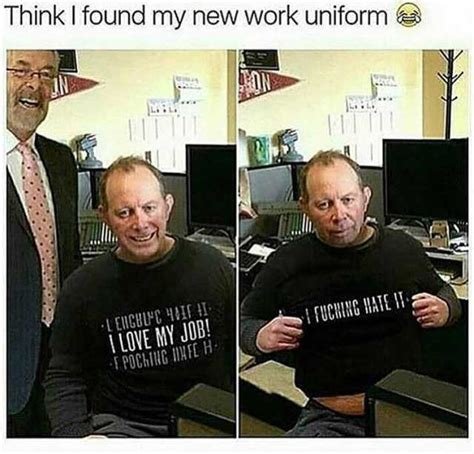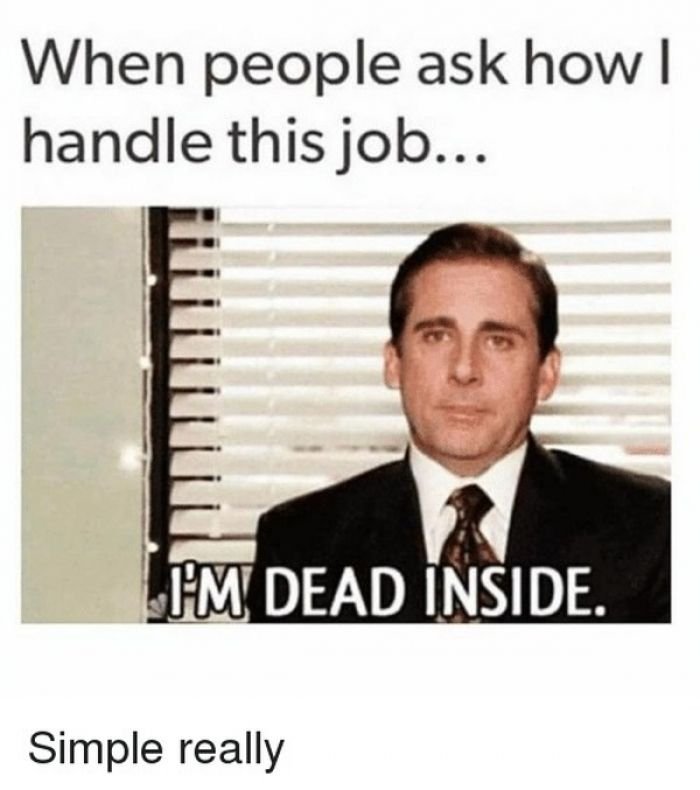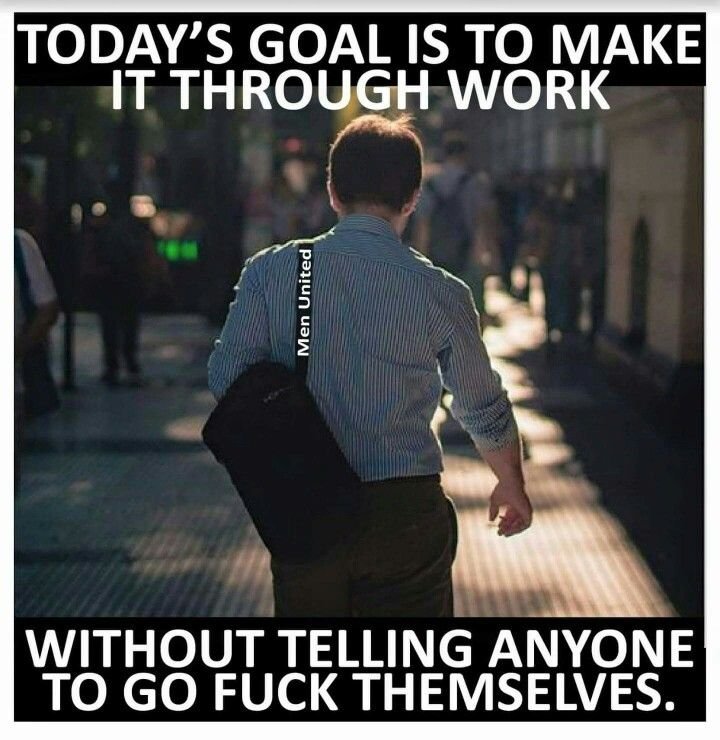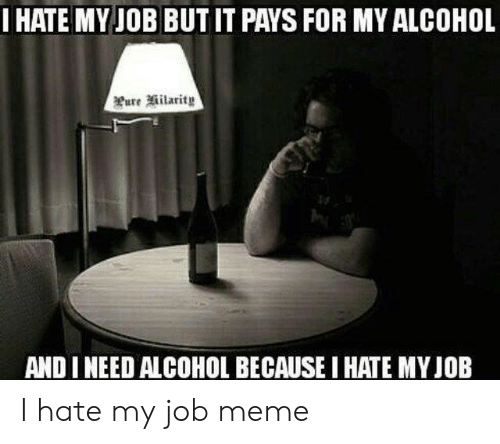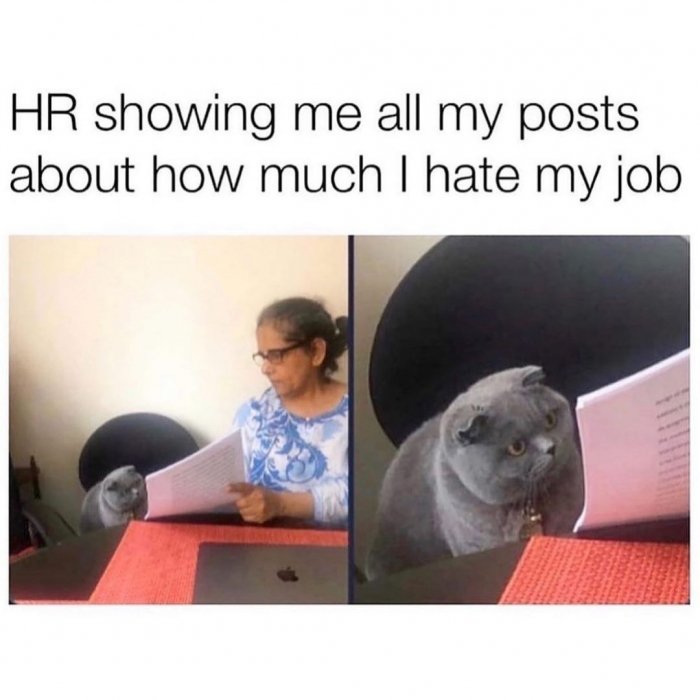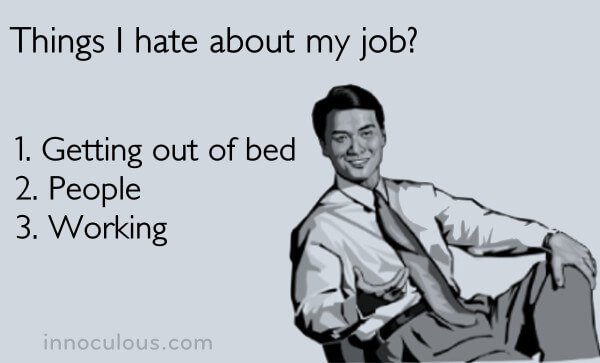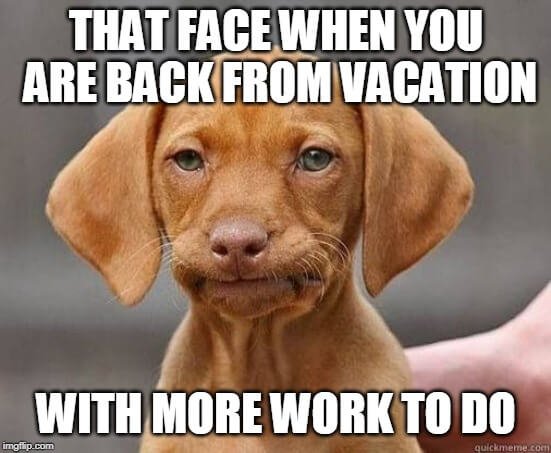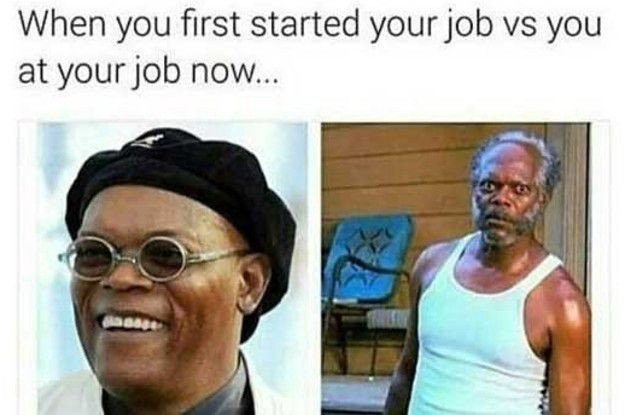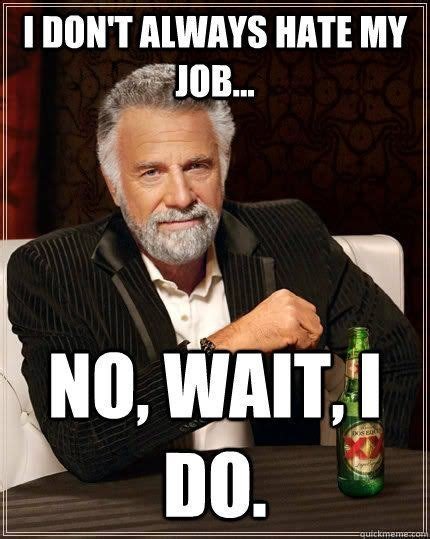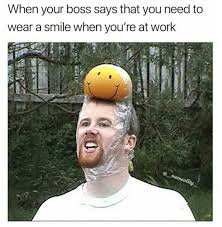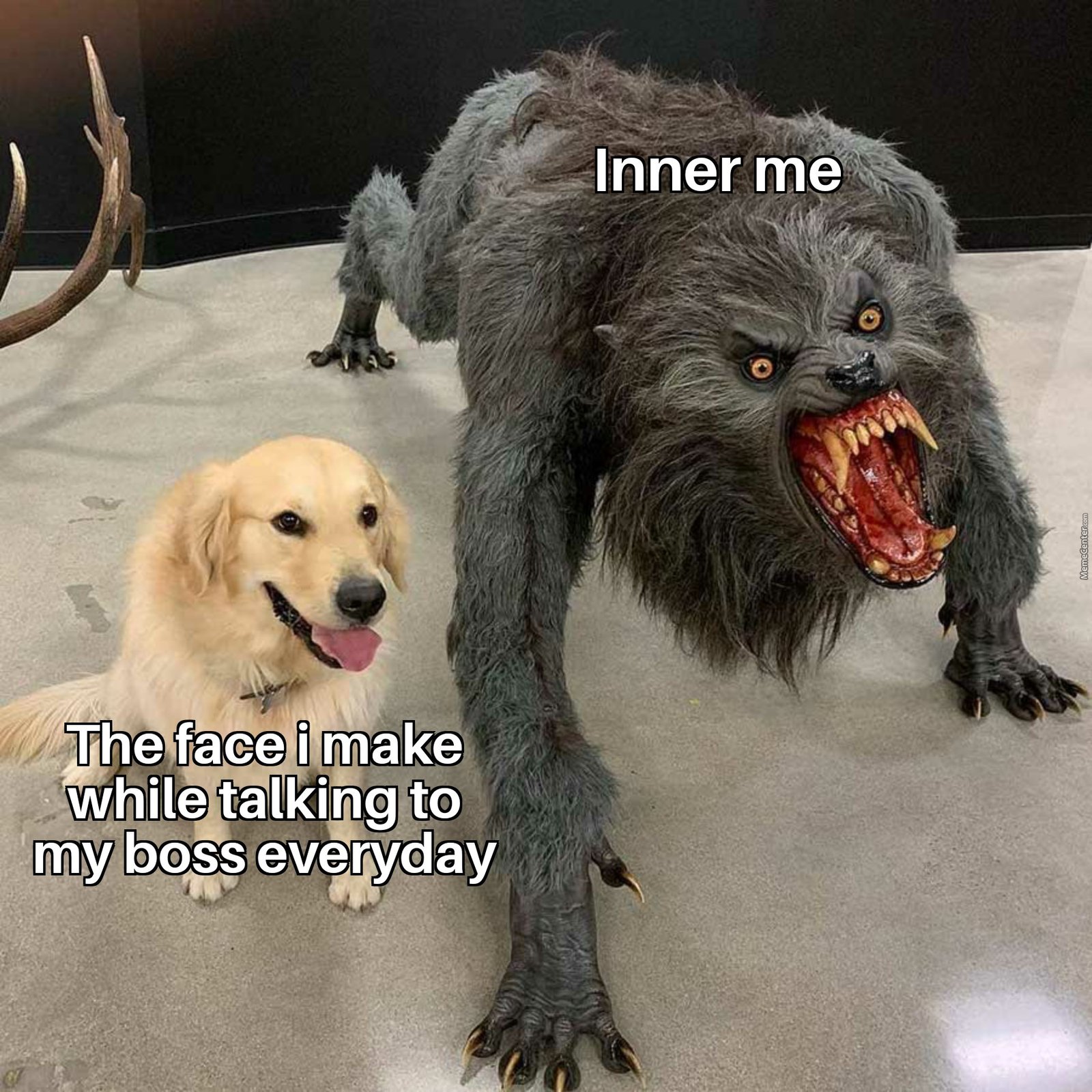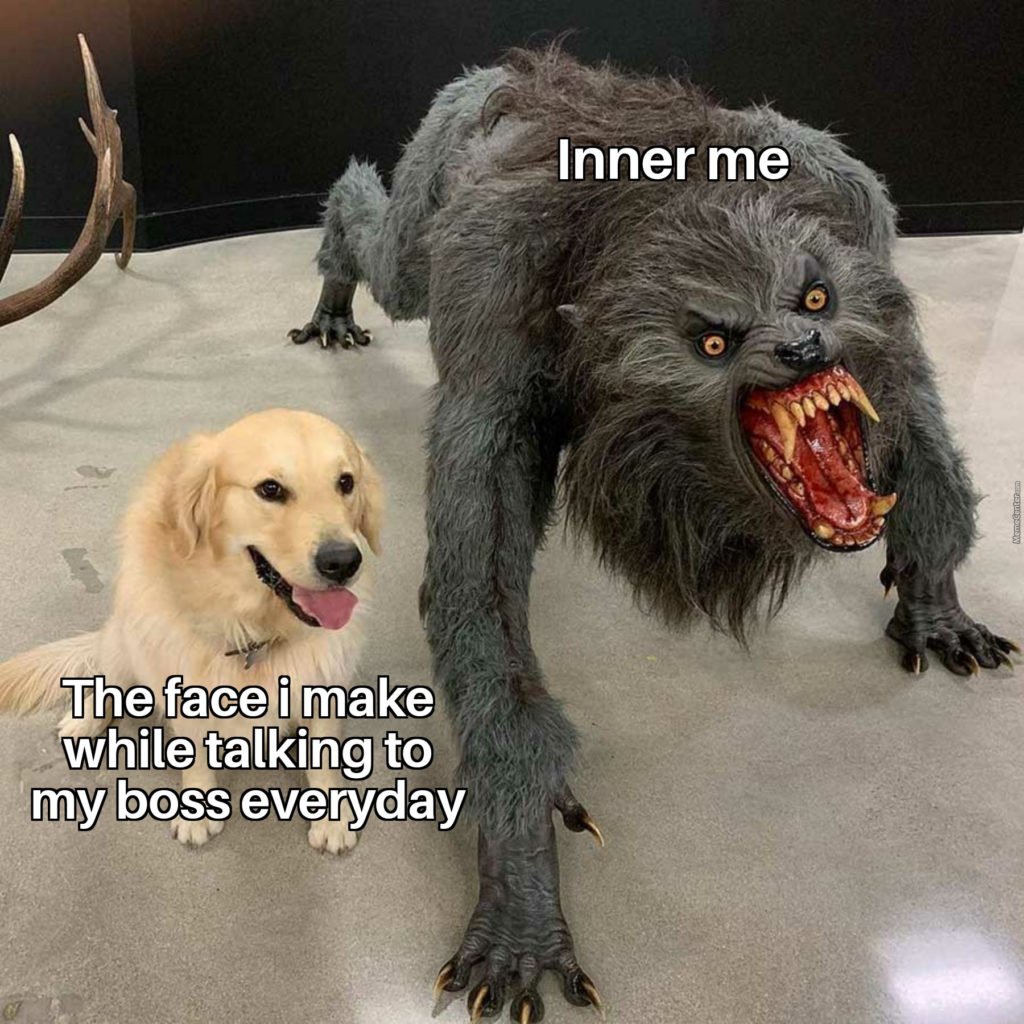 I hate my job quotes 
I also collect lot of quotes which make an impression on me, here are some I hate my job quotes that are in my collection.
A desk is a dangerous place from which to view the world.
John le Carre
Working at a job you don't like is the same as going to prison every day, my father used to say. He was right. I felt imprisoned by an impressive title, travel, perks, and a good salary. On the inside, I was miserable and lonely, and I felt as if I was losing myself. I spent weekends working on reports no one read, and I gave presentations that I didn't care about. It made me feel like a sellout and, worse, a fraud. Now set free, like any inmate I had to figure out what to do with the rest of my life.
Kathleen Flinn
My mother said to me, 'If you become a soldier, you'll be a general. If you become a monk, you'll end up as the pope.' Instead, I became a painter and wound up as Picasso.
Pablo Picasso
People wait all week for Friday, all year for summer, all life for happiness.
–Unknown
And one of my favorite quotes,
If you follow your bliss, you put yourself on a kind of track that has been there all the while, waiting for you, and the life that you ought to be living is the one you are living. Wherever you are- if you are following your bliss, you are enjoying that refreshment, that life within you, all the time.
Joseph Campbell
Why do I hate my job
Whenever you think I hate my job, you need to ask yourself, why do I hate my job. 
Usually you would find answers that are trivial. 
Then again, you might find answers that are deeply thought-provoking. 
Whenever I hate a job, I start thinking why do I hate my job and make a list. 
Usually it goes something like this. 
Why do i hate my job 
I hate my job because:
I hate the people I'm working with 
I hate my stupid manager 
I hate the people I have listen to
The work I am doing is silly and is not making me any smarter 
I hate my job because of the commute 
I hate my job because I need to take calls at odd hours
Along with this list, I also make a list of things I like about the job. And that goes something like this. 
I like my job because it pays well
I like my job because weekends are off
I like my job because it gives me money to run other experiments 
I like my job because I can learn somethings that might be useful in the future 
I like my job because its flexible and my coworkers are not that bad
In most cases, the number one reason you will stick with a job is money. I mean after all that is why you are doing the job in the first place. 
Usually you would hate your job because you are forced to do things you do not like and that too with people you do not like. 
When I find out that I hate my job with a passion, I usually quit. Then what happens? 
I hate my new job
The problem with a job is that you cannot pick the people you can work with. 
It's like family, you are dealt a card and you have to play with it. 
In the past, if I did not like the card I was dealt, I folded within a few months and found a new job. 
As I worked in digital marketing, finding a job is never that difficult after I got some experience. 
If you are also interested in getting into digital marketing, I have written a post on How to Get An Entry Level Job in Digital Marketing, you can read that.
I usually have like 3 job offers in a few months or worse case, I would have few freelance projects that I can do to make enough money to survive. 
There have been many times when I hated my new job. 
Usually this happens anywhere between 1-3 months into the new job. 
One time, I hated a job in 2 weeks and I quit without having any money or backup plan. 
HR professionals might disagree with me but If you hate your new job, the best thing to do is quit immediately. 
In most cases, new employees will be under probation which means shorter notice periods and this gives you an opportunity to escape without denting your resume.
Some people might say, you need to hang in there, things will get better etc. but my advice is to jump ship as soon as possible–if you have the finances. 
If you have zero savings, I would advise you to stick to the job and maybe try to adjust. 
But if your suffering > money, you should quit and look for something better. 
I hate my job but it pays well 
This is a tricky situation. I've found myself in situations where I was like I hate my job but it pays well. 
The money is too good to pass. 
My advice would be to start something on the side and then see where that goes before quitting. 
As someone who has come from a very poor background, I still feel bad when I leave money on the table. 
Blame it on my middle-class upbringing, but I do not like passing any opportunity to make some extra money. 
There was a time when I absolutely hated my job but the money was good.
Every half an hour in the office I used to tell myself, "Just a couple more hours, and you will get paid $$ at the end of the month." 
Once I made enough money from side projects, I became less tolerant of shitty jobs and shitty managers. 
I hate my job i hate my life 
The problem with full time jobs is that it is not just about a 9 hour shift. It is so much more. 
When I was working full time, I had to drive 1 hour in rush hour traffic. 
So I had to leave home early to get to office on time. 
That means I had to go for my morning walk earlier and get up earlier. 
Again, in the evening same 1 hour traffic back and at the end of the day I just wanted to order some food, have a beer and sleep. 
If you are stuck in a shitty job, its only natural that you will go on and say I hate my job I hate my life. 
If you are in the same situation as I was, here's how you get out. 
Prepare an exit plan with a date (by this date, you will be out) 
Start looking for other jobs aggressively 
Improve your skills by attending more interviews and may be even online courses 
Start any kind of side hustle. 
I always tell people that when you start a side hustle the first goal should be to get money for food and rent.
If those are covered, you have already won 75% of the battle.
If you have food, rent covered, you have the most valuable resource in the world at your disposal–time!
Use your time to improve yourself, learn new skills and do the things you are passionate about. 
I hate my job but can't quit 
Lot of times in the past, I have been in situations where I hate my job but can't quit. 
This was mostly due to fear of not knowing what will happen in the future and the fact that I had no money with me. 
It was not that I had debt, but I couldn't imagine life without a salary to support me. 
Early in my career, I was working as a content writer and writers generally do not get paid that much. 
If you are in a situation where you think I hate my job but can't quit–you should know that there are always options. 
You might be in debt, need to send kids to school or whatever be the reason, first thing to change is your mindset. 
When you think you can't quit, you have immediately closed your options and the mind doesn't work on a solution. 
Instead think, how can I leave this job without putting myself in financial risk. 
For me it always helps to write down ideas and here are few things you can consider. 
Start a blog 
Start a YouTube channel
Start an e-commerce store 
Start teaching people online 
All of these ideas require very low capital and only time and effort from your side. 
The sad thing about a blog or a YouTube channel is that it takes time to make any kind of revenue. 
I recently helped a client of mine generate $1000 in income from his YouTube channel that was not making any money and even you can do the same.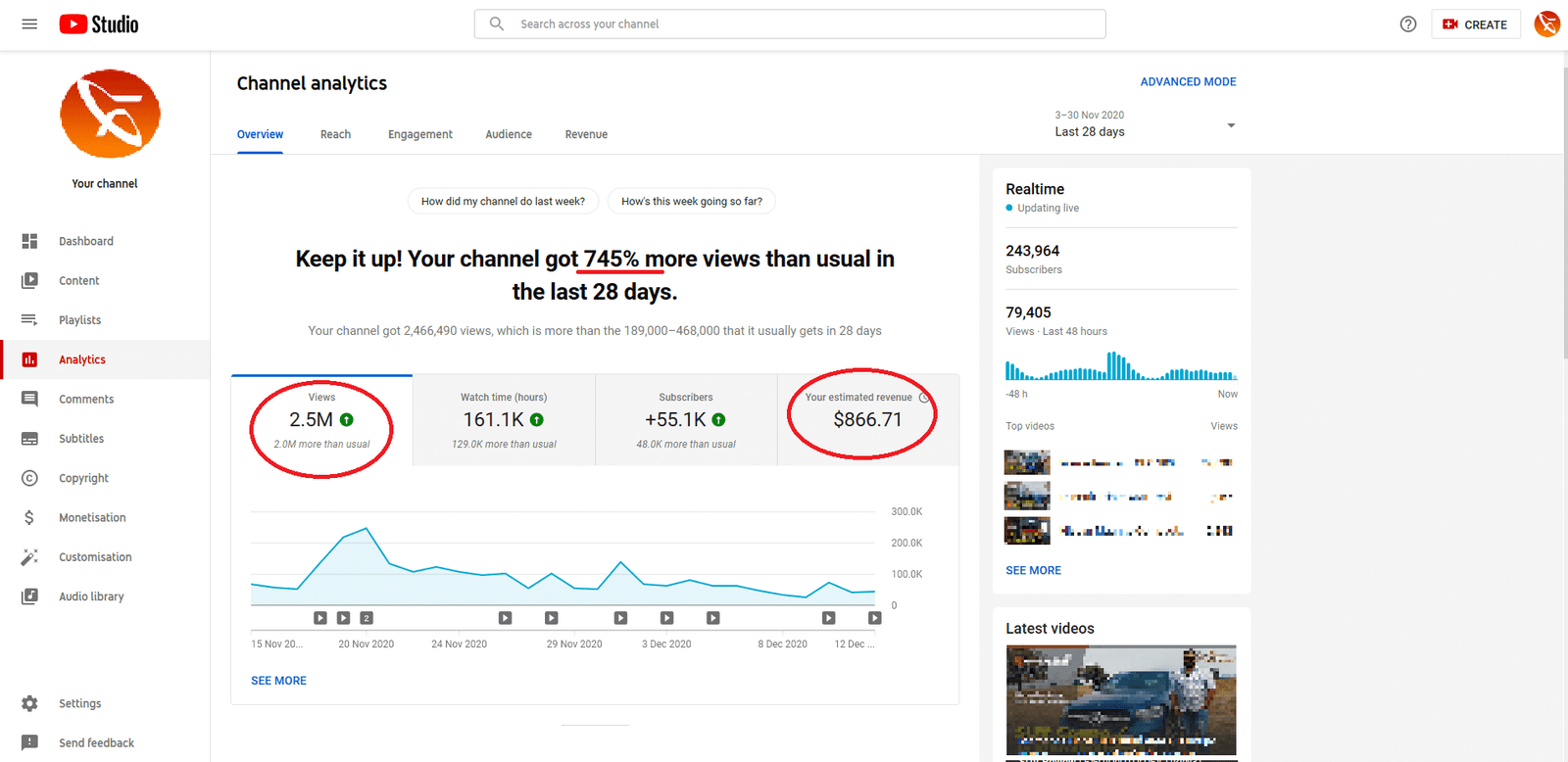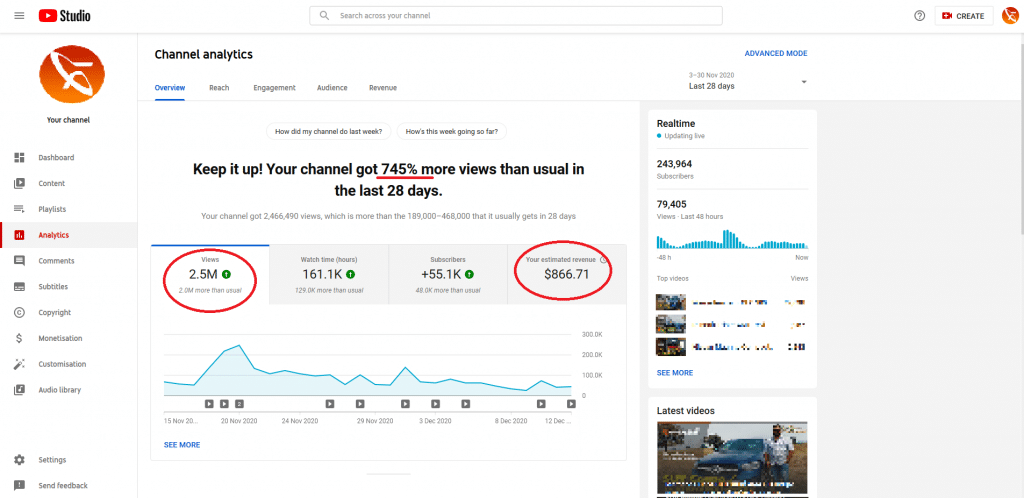 Earlier, I had co-founded a video company and raised $2 million in funding and then got fired from the company I started. I had done lot of testing and research on how to monetize YouTube and now I use the same skills to help other YouTubers.
After 2 years, this website hardly makes any money. But for me that is okay. 
I'm willing to put in 2 more years of time to check if it can work in the future. 
But you have to be willing to put in the work. I recently had someone message on my website saying that he needs help with YouTube channel and it is not growing.
I had a look at his YouTube channel and it had 4 videos. 4 F***ing videos and he is saying it is not growing fast enough.
In YouTube you will need at least 100-150 videos to even get started.
But nobody wants to put in that kind of effort but rather some shortcut to go viral and make quick money.
I hate my office job 
Ever since the pandemic hit, I have been working from home and I do not think I can ever go back to working in an office. 
When I was working full time, many times a day, I used to say to myself, I hate my office job and I just want out. 
Now companies have started to realize that you can get work done remote and for people like me, who have tasted the freedom of remote work, I cannot go back to an office. 
For me the goal has always been 
Make passive income (if not) 
Get a Remote Job (if not) 
Find a Full Time Job 
If you are in a situation where you think I hate my office job, try to find a remote job. Then move on to the next level of passive income after that. 
I hate my job but i need the money 
If you hate your job but still need the money, you have only two options. 
Continue with the same job trying to find something better
Start a side-gig and figure out how to make enough money for food and rent from that. 
What to do if I hate my job 
To sum up, here is the advice on What to do if I hate my job:
Try to check if you can get an inter-department job change 
Try to find another job
Try to start a side-gig 
Improve your skills to have better chances of finding another job
Save as much money as possible in case you have to quit suddenly
Like I always used to tell my friends, job is a temporary solution to a permanent problem. 
You cannot rely on a job to keep you well-fed and happy for your entire life. 
Start some side-hustle on the side and even if it takes couple of years, stick with it. 
Lastly, if you hate your job know that you are not alone. Try to find something better to do because life is too short to listen to some idiots who are good at making presentations and excel sheets. 
Goodluck!
Frequently asked Questions about I hate my job 
What to do when you hate your job and you can't quit?
Figure out what you can do to improve the situation, Plan an exit strategy, start looking aggressively for better opportunities, improve your skills to find a better job.
What to do when you completely hate your job?
If you have savings to live for a year, simply quit. If you don't have that much savings, try to see if there is some way to make your job enjoyable and also look for better jobs.
What do I do if I hate my job but make good money?
Start a side-hustle and grow it to cover your rent, food and expenses. With your salary, you can hire people and get it done faster. Once passive income is stable, quit your job.
Should I quit my job for my mental health?
If your mental health is getting seriously affected, do quit. No second thoughts.
Recommended Reads