Last Updated on 1 year by Anoob P
I'm from Kerala and I've seen gold rate in Kerala steadily increase with time.
When I was in my college, I remember one sovereign of gold used to cost INR 8,000 and now in a span of few years it has more than doubled.
Personally, I do not wear gold, but I am fasicanted by the yellow metal because it just keeps increasing in price.
If you are interested in the whole concept of making money online, you can check out some of my other posts including 10 Easy Ways to Earn Money Online without Investment, How to Earn Money from YouTube, how to earn money from Facebook and how to start a blog and make money.
I recently helped a client of mine generate $1000 in income from his YouTube channel that was not making any money and even you can do the same.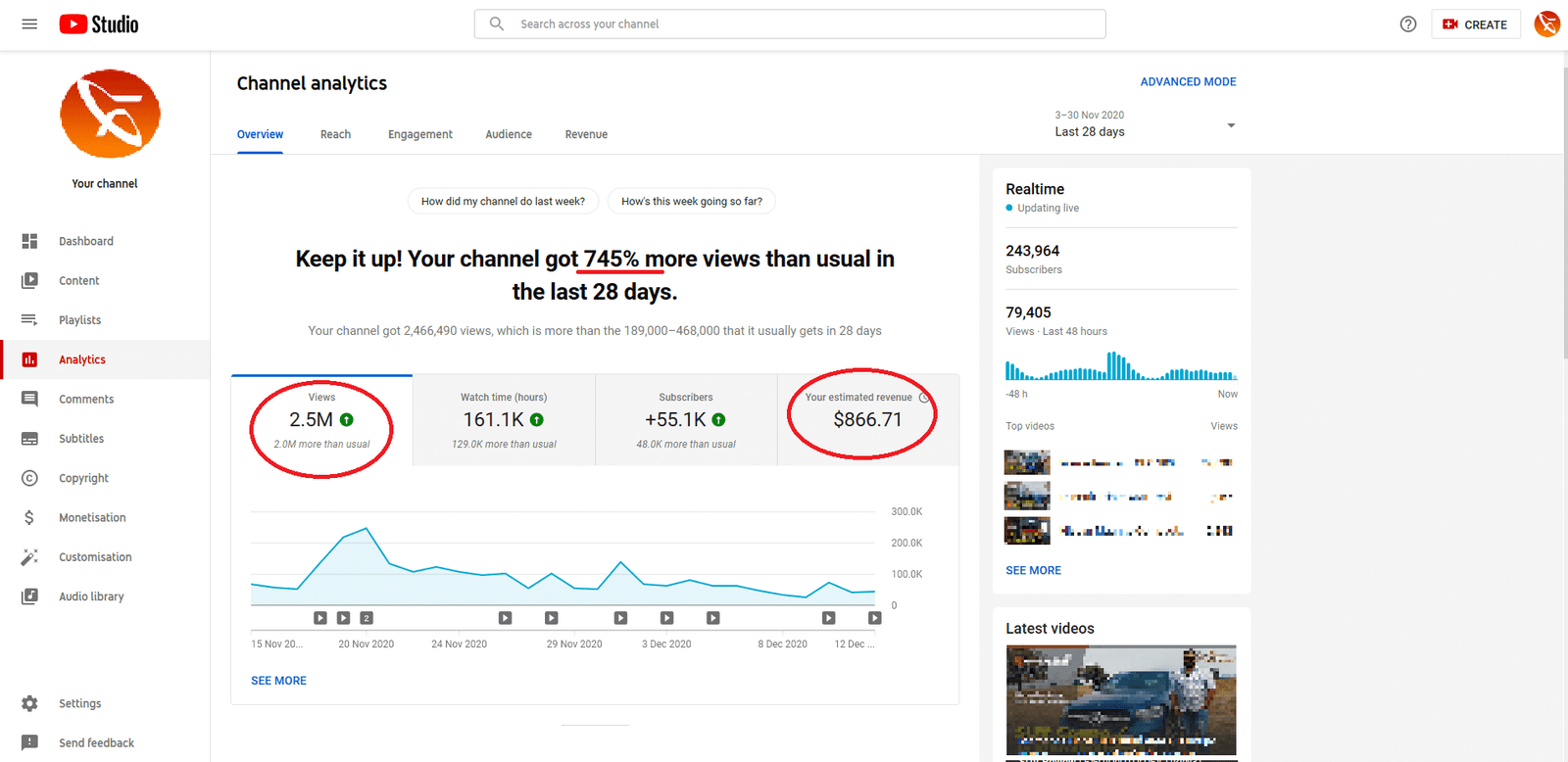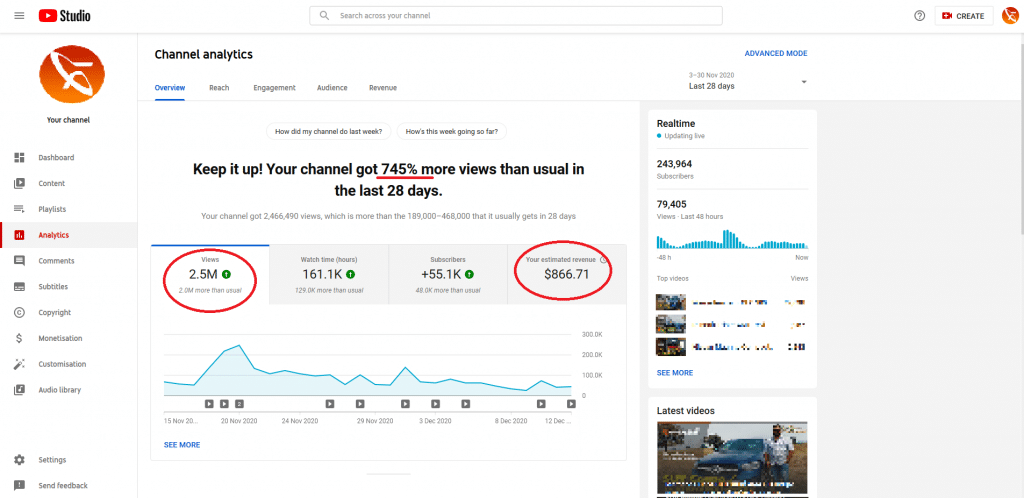 Earlier, I had co-founded a video company and raised $2 million in funding and then got fired from the company I started. I had done lot of testing and research on how to monetize YouTube and now I use the same skills to help other YouTubers.
You can read my full story here if you are interested.
Read what some famous personalities have said about gold.
Quotes About Gold
Commodities such as gold and silver have a world market that transcends national borders, politics, religions, and race. A person may not like someone else's religion, but he'll accept his gold"
– Robert Kiyosaki
"Gold is a treasure, and he who possesses it does all he wishes to in this world and succeeds in helping souls into paradise"
– Christopher Columbus
"The desire for gold is the most universal and deeply rooted commercial instinct of the human race"
– Gerald M. Loeb
The desire of gold is not for gold. It is for the means of freedom and benefit"
– Ralph Waldo Emerson
While many forms of investments such as BitCoin and Stocks will come and go, I think gold will last the test of time- I mean it has already been glittering for thousands of years.
Love for gold is everywhere across India and will continue to be a constant amidst any social or economic condition.
The idea of gold being compared to Lakshmi, the goddess of wealth and fortune defines how important gold is considered in India; not only as an ornament but a good investment too.
What makes Kerala, the southernmost state renowned for its gold loving people is the tradition of this state itself.
Everything from beautiful Kerala saris to brides looks perfect with a touch of gold. 
Even at times of crisis, we can never find the demand for gold in a very low graph.
It may decrease for a short time, but the love for gold never fades out permanently. This situation explains the gold rate of Kerala at present. 
For 24 Karat gold, the present rate is Rs. 48,000.00 per 10 grams.
For 22 Karat Gold, the current rate is Rs. 44,000 per 10 grams.
Throughout the months from March to May, the price of gold has travelled in a steep, making the current price the one of the highest since year 2020.  
History of Gold Rate in Kerala
What if we go 100 years back and look at the gold rate?
But make sure you do not faint.
| | | |
| --- | --- | --- |
| Year | Date | Price of 1 Pavan Gold (Rs.) |
| 1925 | 31-March-25 | 13.75 |
| 1930 | 31-March-30 | 13.57 |
| 1935 | 31-March-35 | 22.65 |
| 1940 | 31-March-40 | 26.77 |
| 1945 | 31-March-45 | 45.49 |
| 1950 | 31-March-50 | 72.75 |
| 1955 | 31-March-55 | 58.11 |
| 1960 | 31-March-60 | 82.05 |
| 1965 | 31-March-65 | 90.2 |
| 1970 | 31-March-70 | 135.3 |
| 1975 | 31-March-75 | 396 |
| 1980 | 31-March-80 | 975 |
| 1985 | 31-March-85 | 1573 |
| 1990 | 31-March-90 | 2493 |
| 1995 | 31-March-95 | 3432 |
| 1996 | 31-March-96 | 3784 |
| 1997 | 31-March-97 | 3432 |
| 1998 | 31-March-98 | 2966 |
| 1999 | 31-March-99 | 3106 |
| 2000 | 31-March-00 | 3212 |
| 2001 | 31-March-01 | 3073 |
| 2002 | 31-March-02 | 3670 |
| 2003 | 31-March-03 | 3857 |
| 2004 | 31-March-04 | 4448 |
| 2005 | 31-March-05 | 4550 |
| 2006 | 31-March-06 | 6255 |
| 2007 | 31-March-07 | 6890 |
| 2008 | 31-March-08 | 8892 |
| 2009 | 31-March-09 | 11077 |
| 2010 | 31-March-10 | 12280 |
| 2011 | 31-March-11 | 15560 |
| 2012 | 31-March-12 | 20880 |
| 2013 | 31-March-13 | 22240 |
| 2014 | 31-March-14 | 21480 |
| 2015 | 31-March-15 | 19760 |
| 2016 | 31-March-16 | 21360 |
| 2017 | 31-March-17 | 21800 |
| 2018 | 31-March-18 | 22600 |
| 2019 | 31-March-19 | 23720 |
| 2020 | 31-March-20 | 30640 |
| 2021 | 31-March-21 | 32880 |
History of Gold Rate in Kerala
As of March 1925, 10 grams of 22 Karat gold costs Rs.17.2. it might be unbelievable to many and some of you might still be staring at the decimal point.
In the last hundred years, gold got rid of the decimal point and added much more zeroes at the end. 
The gold rate has been increasing at a very slow rate till 1970s, when 10 grams of 22 Karat Gold was worth Rs.169.12 and then it marked a steep in the graph with a record of Rs.495 in the year 1975 and Rs.1218.75 in the year 1980. 
Even though the gold rate is usually calculated in 10 grams, the popular unit of gold in Kerala is 8 grams of 22 Karat Gold which is called as "Pavan".
24 Karrat Gold is 99.9% pure and costs higher than 22 Karats. The latter is used commonly for making ornaments and alike because the purest form of gold is brittle and soft.
The gold ornaments are hence, made by adding other metals to improve the strength which makes them 22 Karat.
If we are to look at the gold rate trend in Kerala, the highest rate recorded was in 18 May 2020 with 10 grams of 22K gold costing Rs.43,800.
| | | | |
| --- | --- | --- | --- |
| Gold Record Price | Date | Pavan (Rs.) | Gram (Rs.) |
| 1st Highest | 7,8,9th August 2020 | 42,000 | 5250 |
| 2nd Highest | 18th May 2020 | 35,040 | 4380 |
| 3rd Highest | 16th, 17th, 23rd, 24th, 25th, 26th May 2020 | 34,800 | 4350 |
| 4th Highest | 20th May 2020 | 34,680 | 4335 |
| 5th Highest | 19, 21st May 2020 | 34,520 | 4315 |
| 6th Highest | 22nd May 2020 | 34,440 | 4305 |
Gold HIghest Recorded Rate in Kerala with Dates
What is more important about these trends is that the gold rate in the month of May remains to be in the first five positions, proving the consistency in the growth of gold rate throughout these days. 
GST on Gold Rate in Kerala
On June 2017, tax slabs were announced for gold also and it was taxed at a rate of 3%.
However, in the case of gold jewellery or ornaments, an additional tax of 5% was included for the manufacture of the ornament or the making charges. So, gold was taxed twice—for gold and the manufacture.
The making charges can be a fixed one or a percentage depending on the value of gold. So, making charges depend upon the type of jewellery and the works done on it.
If the jewellery is made from gold being imported from overseas, then there is an additional charge which appears as 10% Customs Duty.
On December 2018, it was decided to allow a GST exemption if the supply of gold was being made by a Notified Agency to GST registered exporters of gold jewellery. 
Factors that affect Gold Rate in Kerala
There have been fluctuations in the price of gold over the years.
It has shown unbelievably higher rates and has also dropped down in a moment's time. Different factors influence the rate of gold in Kerala, from the geographical and social conditions to cultural and economic situations.
In a larger sense, we could even tell the price of gold to be unpredictable. It goes up without any special notice and when you start buying them thinking about a good investment, it could drop to very low rates.
Some of the factors that decide the gold rate in Kerala are:
Inflation:
What is a better investment in times of crisis other than gold? Gold has always been the safe and perfect place for making investments rather than any other physical assets.
There are a lot of factors controlling other material assets like property, land and henceforth. But gold is believed to be the best investment which could be made during the times of inflation. 
Hence, there is demand for gold during times of crisis. When it is a global crisis like the Corona virus outbreak, there are tensions among the importers and countries that are sources of gold. The recent US-Iran tension has also led to increase in gold prices.
US dollar-Rupee equation:
As Kerala imports most of the yellow metal from foreign countries, the difference in Dollar and Rupee influences its price. The value of dollar increasing can affect the gold prices as these are directly proportional.
Import Duty:
In addition to the dollar value, the imports require a payment in the form of import duty.
In times of inflation or global crisis, imports are difficult and hence, there can be higher import duty charges.
These directly affect the item of import; in this case gold. These rates not only affect Kerala but all across India. 
Interest rates:
Gold and interest rates are inversely proportional.
This means that when interest rates are higher, people sell their gold and use money to earn higher interest rates.
Similarly, when interest rates are low, people prefer buying more gold and hence, the demand increases. Such rapid changes in demand can affect the gold rates in Kerala just like any other place. 
The Reserve Bank:
Central Bank or the Reserve Bank of India has gold reserves which they sell in times of economic crisis.
Such high volume sales are in exchange of funds for gold trusts of gold shares. This increases the supply and demand of gold, which gets reflected in the prices. 
The demand for jewellery:
As I have said earlier, Keralites prefer gold ornaments during every festival time. There is no celebration where gold is not a part of.
Particularly at the time of festivals like Onam or Vishu, which are considered as a part of the Kerala tradition and mythology, there is a huge demand for gold. Apart from ornaments, gold is also used in religious institutions for idols.
There are also special seasons considered best for marriage and other celebrations, which makes the gold demand high. During these times, there is a huge increase in gold rates. 
People who live in rural areas by farming believe monsoon to be best time for gold purchase and this can also lead to increase in gold demand. 
Precautions while buying gold in Kerala
If it is a good investment, then there are also chances of things going wrong.
Buying gold is a risky business when you are not informed about the loop holes on which you need to be careful.
It is pretty hard or even impossible, if I am to say to know about the purity of your gold. But there are things you can look for in your ornament, gold coin or whatsoever. 
Purity
The price for 22 Karat or 24 Karat gold is determined by its purity. Hence, you have to make sure that you are paying the correct amount for its purity.
You can look up the gold rates for the day, before buying gold.
However, if it is a jewellery piece, then there can be additional making charges. 
Purpose of Buying
If you are buying gold for selling purpose, understand the buyback policy from the person you are buying.
Tenure of Bonds
Tenure of Sovereign Gold Bonds is eight years but the exit option is available after 5 years.
So, if you are investing in SGBs with a specific purpose in mind, make sure your goal is at least five years away.
Besides the gold rate, you can be sure about the purity of your gold through the different hallmarks.
BIS is a government body that certifies the purity of gold. In addition, there is purity in Karat and fineness corresponding to different purity level—958-23 Carat, 916-22 Carat, 750-18 Carat and 585-14 Carat.
Frequently Asked Questions About Gold Rate in Kerala
Is 22k gold Same as 916?
Yes, 22K gold is same as 916.
The hallmark 916 is used as an identification for purity of 22K gold. This sign basically distinguishes between 22K and 24K gold. For the manufacture of materials like jewellery, gold is mixed with other metal(s) to make it strong and hence, there is 22K which marks 91.6 grams of gold in 100 grams of alloy. 
Is Gold cheap in Kerala?
Gold cannot be termed as cheap in Kerala. However, it has been observed that Kerala has comparatively low prices for gold than metro cities like Delhi, Mumbai or Chennai. A lot of factors affect the gold rate in places and hence, their rates differ. 
Why gold price is increasing?
The main factor for price of gold increasing is the inflation due to global crisis. There is a demand for gold in the international market because of its high value as an investment or asset in times of crisis.
In India, the gold rate is also affected by the dollar-rupee equation as mentioned before. There have been increase in the import duties of gold trade, which caused the price of gold to shoot up. 
What is a 916 gold?
916 stands for the hallmark sign which proves the purity of gold you are buying. This is usually seen for jewellery that uses 22K gold. For the purpose of making jewellery, gold is mixed with other metals as the former is malleable and ductile. The purity of the alloy is given by the mark 916, which means 91.6 grams of gold in 100 grams of alloy. 
What is the hallmark for 22 carat gold?
You can find a 916 hallmark on 22K gold. This is mandatory for gold with the purity of 22k.
Which is best gold 22k or 24k?
The question of best in gold depends on the purpose for which the gold is used. 24K gold is the purest form of gold with 99.9% purity. However, gold is a soft metal with malleable and ductile properties. It cannot be used for making jewellery and must be mixed with some other metal to form an alloy. Hence, 22K gold is an alloy with 91.6% purity. 
How much gold you can legally import from abroad?
If it is for passengers who come from abroad carrying gold as presents, there is a limit to carry gold duty free. In the case of male passengers, the gold worth can be up to Rs.50000 and for female passengers, the limit is gold worth Rs.1 lakh.
You can import gold in the form of bars, coins or ornaments weighing up to 1 kg, which is subject to the payment of duty. 
Best forms of gold to buy (e gold, physical gold etc.) 
Buying gold in the form of bullion, bars or coins is generally considered to be one of the popular gold investment options, especially for those who want to buy physical gold. Since gold bars and bullion are made with a purest physical form of gold, investors are more inclined towards investing in gold in this form.
Best banks for getting gold loan
The best banks for getting gold loans are decided apparently by the interest rates they offer. Some of the popular banks in Kerala for you to get a gold loan are State Bank of India, Manappuram Finance Limited, Muthoot Finance, HDFC Bank, Andhra Bank, Federal Bank, IIFL, Canara Bank, Axis Bank, IndusInd Bank and Punjab National Bank. Interest rates are charged on the borrowed loan amount for the loan tenure.
Lowest interest rate on gold loan is 10.50%. Interest rate to get loan against gold depends on multiple factors such as loan amount, loan to value ratios and relationship with the bank.
Recommended Reads