Last Updated on 3 months by Anoob P
Tony Hawk Net Worth is estimated to be $140 million as of 2021. In this post, we are going to look at Tony Hawk Net Worth, Career, Games & How Tony Hawk Made Money in 2021.
We have also written a detailed post about Rob Dyrdek Net Worth, Career, Wife & How Rob Dyrdek Made Money [2021] you can check it out if it interests you.
This post is part of our series where we look at the lives of influencers who have chosen unconventional careers and became successful.
If you are interested in the whole concept of making money online, you can check out some of my other posts including 10 Easy Ways to Earn Money Online without Investment, How to Earn Money from YouTube, how to earn money from Facebook and how to start a blog and make money.
I recently helped a client of mine generate $1000 in income from his YouTube channel that was not making any money and even you can do the same.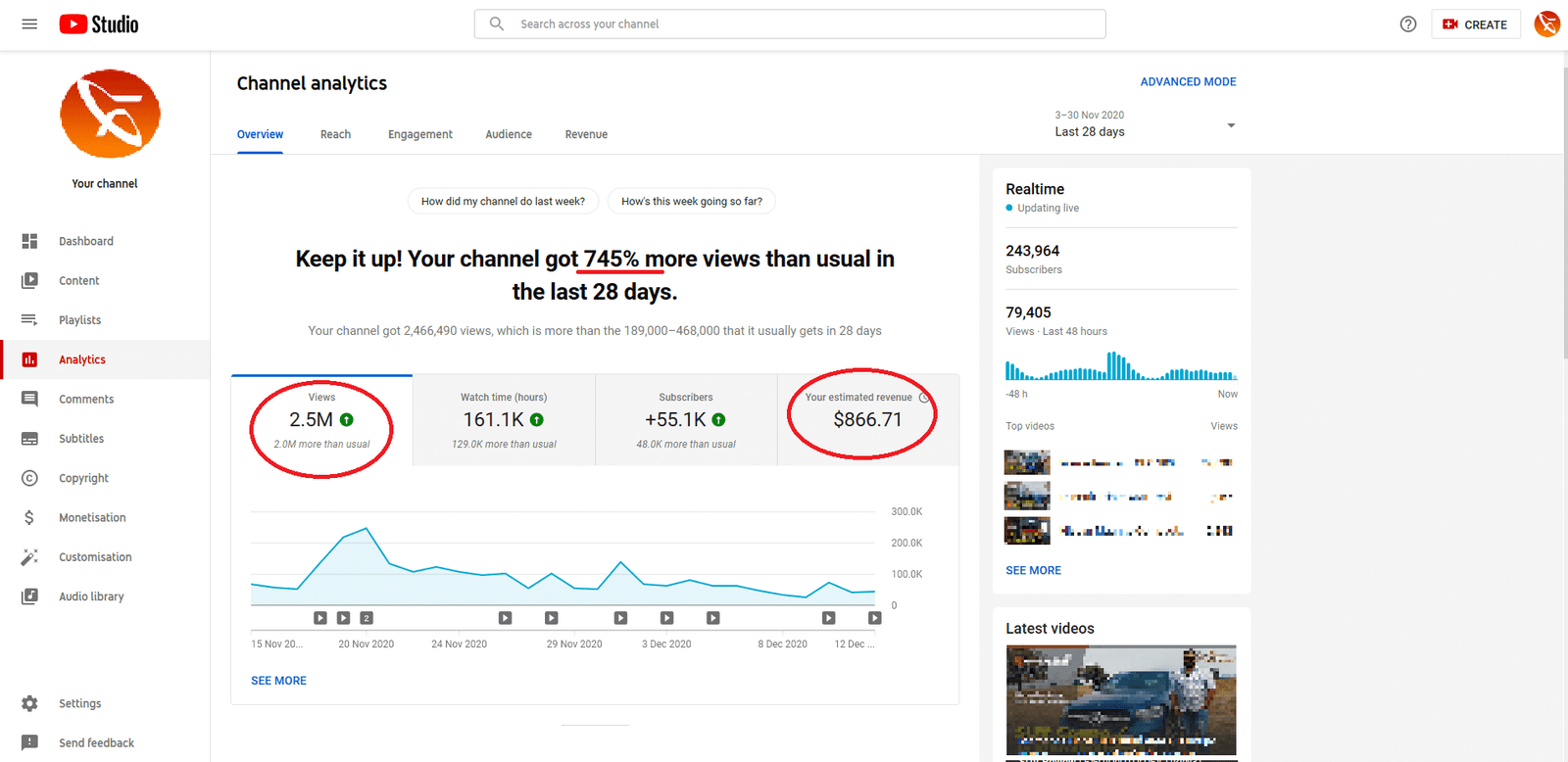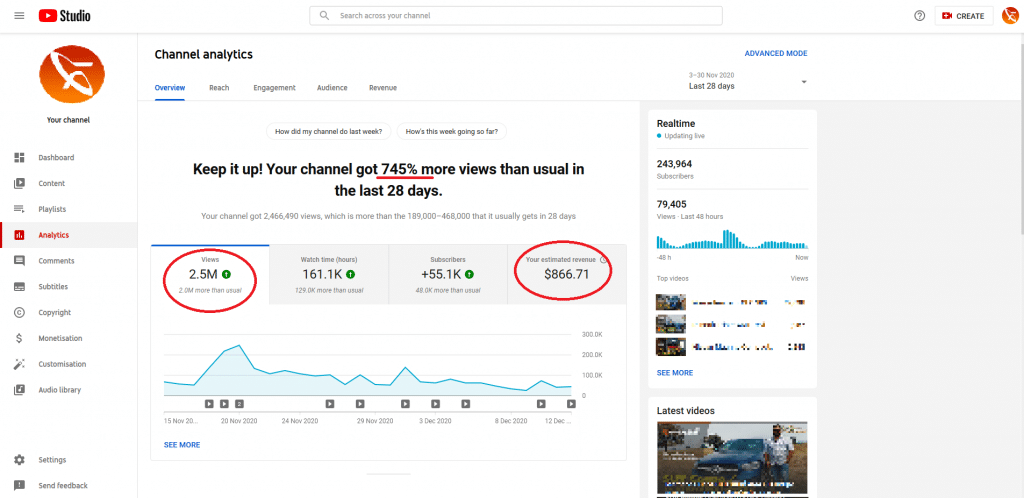 Earlier, I had co-founded a video company and raised $2 million in funding and then got fired from the company I started. I had done lot of testing and research on how to monetize YouTube and now I use the same skills to help other YouTubers.
You can read my full story here if you are interested.
Tony Hawk Net Worth, Career, Games & How Tony Hawk Made Money [2021]
Who is Tony Hawk?
Anthony Frank Hawk is a professional skateboarder who is credited to have made skateboarding from a passtime to real profession. He also owns the skateboard company Birdhouse.
Tony Hawk started his own company to manufacture skateboards and his nickname was Birdman–he gave the same name to his company.
In 2014, FoxWeekly named Tony Hawk one of the most influential skateboarders of all time.
Hawk is an innovator of modern vertical skateboarding and is credited to be the first skateboarder to have completed "900" skateboarding trick which was documented.
You can watch the video here:
Activison published a video game series and was licensed by Hawk.
Hawk has also appeared in films and his own series of video games, in partnership with Activision. He has also been seen getting involved in various charitable activities. He also is the founder of Tony Hawk Foundation, one of the major charitable events,  which helps build skateparks in underprivileged areas.
Tony Hawk is the most famous and the wealthiest skateboarder. He has his own YouTube channel and has lent his name to amusement park rides.
Tony Hawk Bio
| | |
| --- | --- |
| Real Name | Anthony Frank Hawk |
| Nick Name | Tony Hawk |
| Date of Birth | May 12, 1968 (Age 52 years Old) |
| Zodiac | Taurus |
| Relationship Status | Presently Married to Catherine Goodman |
| Height | 6 feet 2 inch or 191 cms |
| Weight | 172 lbs (78 kg) |
| Net Worth | $140 Million (approx) |
| Place of Residence | San Diego, California |
| Source of Wealth | Professional Skateboarding, Video Game Series, Skateboarding Company, Startup Investment |
| Nationality | American |
| Education | Torrey Pines High School |
tony Hawk bio
Tony Hawk Early Life
Tony Hawk's date of birth is May 12, 1968 and he was born in San Diego, California.
His mother was Nancy, who recently passed away in 2019 and his father was Frank Peter Rupert Hawk, who passed away in 1995.
He was born and brought up in San Diego. Pat and Lenore, are his two older sisters and he also has an older brother, Steve.
Hawk was described as a "hyperactive" child.
As a child Tony was always frustrated and his parents got him psychologically evaluated at school.
After the evaluation, his IQ was tested and it was found that he had an IQ of 144.
Based on his high IQ, Tony was recommended to be placed in advanced classeses.
From 1980 to 1981, Tony Hawk went to Jean Farb Middle School.
He started skateboarding at an early age.
Tony Hawk became a professional skateboarder as a 14 year old teenager.
For 12 consecutive years, he was the National Skateboard Association world champion.
Hawk graduated from Torrey Pines High School in 1986, after attending three high schools.
He also said that he looked up to Steve Caballero and Christian Hosoi as his influences at the time.
Tony Hawk Net Worth
Tony Hawk's net worth is roughly $140 million, as of 2021.
Tony Hawk Net worth is something any aspiring skateboarder would love to have.
He made most of his money through his gaming franchise.
Hawk earned most of his wealth after professional skating career.
His venture, a skateboard company called Birdhouse became very popular. 
In 1999, a game called Tony Hawk's Pro Skater series was released in partnership with Activision–which went on to become a big success.
He partnered with Activision for development of the The video game, Tony Hawk Pro Skater, venture became an instant hit and was evaluated at a value of more than $1.4 billion.
Birdhouse Skateboards was into design and production of skateboard wheels and decks.
The company also ventured into creating apparel for skaters.
The apparel included hoodies, sweatshirts, T-shirts etc.
The prices of the products were kept at reasonable levels, so that kids and adults who have enough money, could afford the merch.
A big part of Tony's income also comes from his investments.
Tony Hawk had invested in "Nest" which was an internet-enabled thermostat maker.
He had also invested in Blue Bottle Coffee, DocuSign, and Black Plague Brewery in San Diego.
Apart from his investments, Tony Hawk also gets royalties from companies who had signed brand partnerships with him.  
Tony Hawk Career Highlights
Hawk has been into skateboarding since early age and became a professional skateboarder at age 14. He started entering competitions and making money by winning the challenges.
Just to put things into prespective, Tony Hawk bought his first house during his senior year in high school, with the money he had made from skateboarding.
In June, 1999 Hawk became the first skateboarder in history to land a "900", in which he was successful after 11 attempts.
A "900" is a trick in which the skater completes two-and-a-half mid-air revolutions on a skateboard.
You can watch the video of the same here:
He was part of the annual X Games till 2003.
In the year 2003, he retired from professional competition.
At age 43, in 2011, Hawk was still able to land a 900.
On June 27, 2016, at age 48, he performed his final 900 (claimed by him).
You can watch the video of Tony performing 900 at age 48 here:
In June 2009, US president Barack Obama invited Tony Hawk for that year's Father's Day celebration. 
Tony Hawk Records
In 2011, Transworld Skateboarding magazine, identified Hawk as the second most influential skateboarder of all time. He was second only after Mark Gonzales.
Hawk also has his name in the Guinness books of World records for becoming the first person to achieve a '900'.
He achieved this feat, on 27 June 1999, at the ESPN X Games Five in San Francisco.
Films and Television
Tony also appeared in many films and television shows, ofter as himself, showcasing his skateboarding skills.
He appeared on Nickelodeon as a guest on many shows, and even voiced over in various animated movies.
He also hosted games on Cartoon Network and a few shows on Disney Channel. 
Tony Hawk Games
Tony Hawk Pro Skater is a skateboarding video game series which is one of the most popular skateboarding games of all time.
This game series was a significant contributor to Tony Hawk net worth of $140 million.
The series was developed by Activision, a leading name in the video games developer industry. The game was endorsed by Tony Hawk.
The game was developed by Neversoft for home consoles from launch to 2007.
Later in 2008, Activision moved the franchise to Robomodo. Development continued till 2015.
From 2000 to 2002, three games were released and from 2003, games called Underground, Underground 2 and American Wasteland were released.
In 2018, Tony Hawk's Skate Jam, which was released for iOS and Android.
Tony Hawk Skateboard
Tony Hawk's Powell Peralta skateboard is known to be a very sturdy and high quality board.
Users of the skateboards have described trucks and wheels are excellent quality with good graphics.
You can watch the best of Tony Hawk skateboard videos here:
Tony Hawk Family
Hawk began dating Cindy Dunbar in high school and married her in April 1990.
On December 6, 1992, their son, Riley Hawk, was born.
Hawk and Dunbar divorced in 1993.
Hawk then married Erin Lee from 1996 and the marriage lasted till 2004.
They have two sons, Spencer, and Keegan. From 2006 to 2011, Hawk was married to Lhotse Merriam.
In 2008, their only daughter. Kadence Clover Hawk, was born 
In 2015, Tony married his fourth wife, Cathy Goodman.
Tony Hawk Official Social Media Handles
Being a celebrity skateboarder, Tony Hawk is active on most social media channels, you can follow him using these official handles if you want to.
Frequently Asked Questions about Tony Hawk Net Worth
Who is the richest skateboarder in the world?
Currently, highest paid skateboarder is Nyjah Huston.
How did Tony Hawk make his money?
Gaming franchise, tech investments and his skateboarding company.
What companies does Tony Hawk own?
Birdhouse skateboarding company.
Who is the best skater ever?
Tony Hawk is on the list of best skaters of all time.
What is Ryan Sheckler net worth?
Around $12 Million.
Why did Tony Hawk start birdhouse?
Tony Hawk started birdhouse because he loved skateboards and wanted to build better quality stakeboards at the time.
Whats Tony Hawk doing now?
He is a commentator for Vans Park Series and runs numerous businesses.
How much did Tony Hawk make from his games?
As of 2019, the games franchise sold more than $1.9 billion and Tony gets around $6 million yer year in royalties.
Will Tony Hawk 3 and 4 be remade?
Most likely not.
Does Tony Hawk have his own skatepark?
Yes Tony Hawk has his own skatepark in his home in California.
Why is Tony Hawk a legend?
Because Tony Hawk is regarded as one of the best skateboardes of all time and the first skateboarder to complete a 900 trick.
Recommended Reads