Are you looking for CoinOut Reviews? In this post we are going to look at CoinOut Reviews, Features, Pros, Cons & How to Make Money Using CoinOut in 2021.
If you are interested in the whole concept of making money online, you can check out some of my other posts including 10 Easy Ways to Earn Money Online without Investment, How to Earn Money from YouTube, how to earn money from Facebook and how to start a blog and make money.
You can also consider doing small online tasks and earn few dollars on the side.
I have written a detailed review about Ysense–which is a platform that gives you money for completing small tasks. You can join Ysense here.
Join ClixSense Now!
I recently helped a client of mine generate $1000 in income from his YouTube channel that was not making any money and even you can do the same.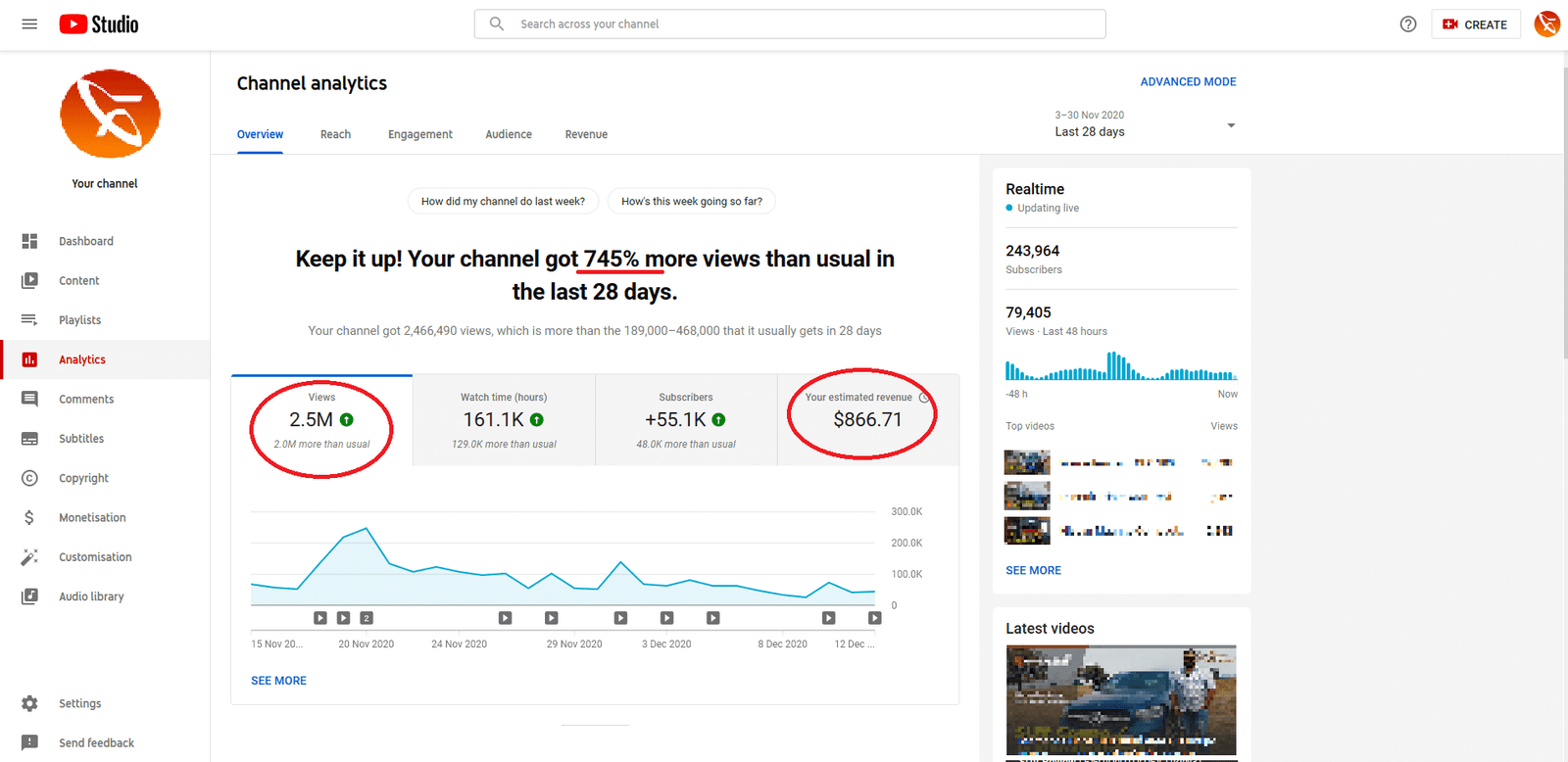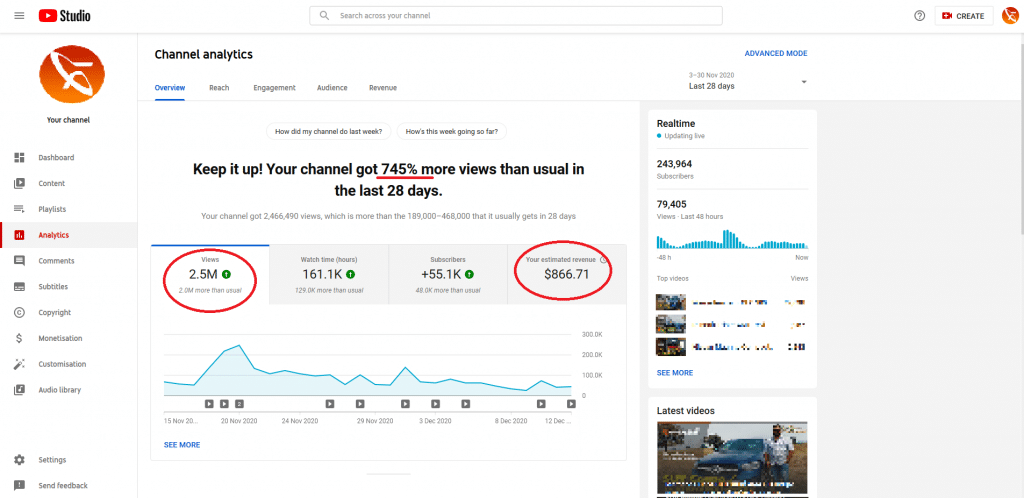 Earlier, I had co-founded a video company and raised $2 million in funding and then got fired from the company I started. I had done lot of testing and research on how to monetize YouTube and now I use the same skills to help other YouTubers.
You can read my full story here if you are interested.
What is CoinOut?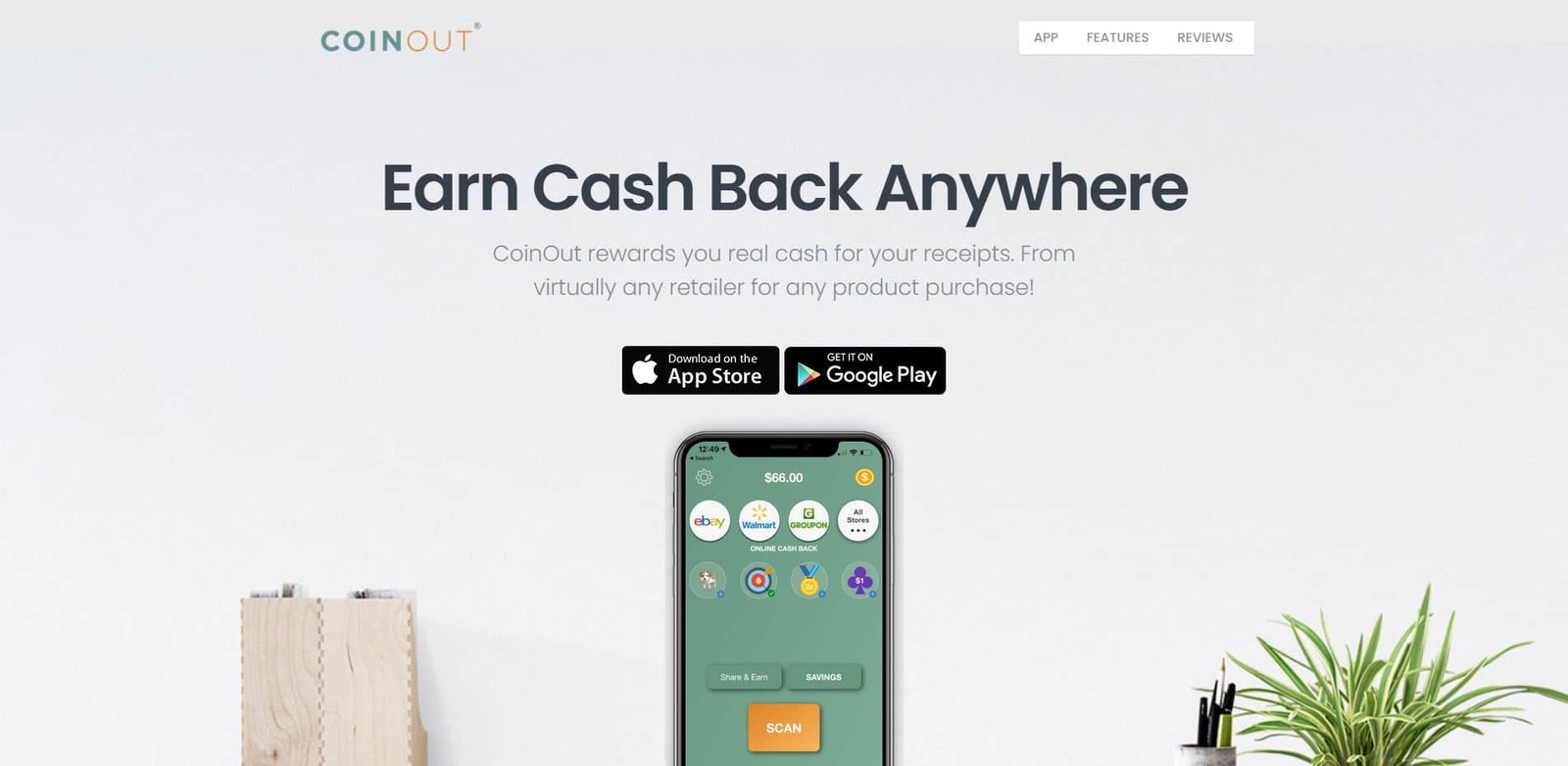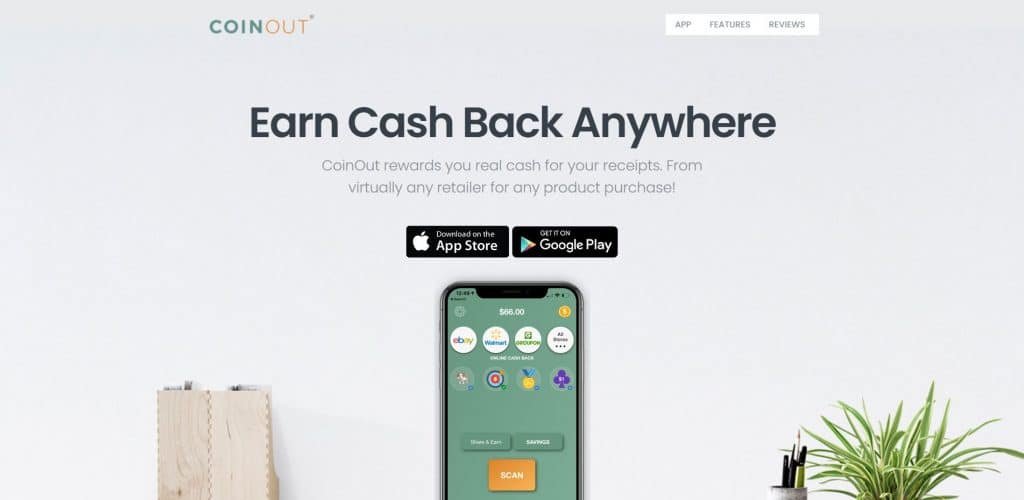 CoinOut App was founded by Jeffrey Witten, a New York based entrepreneur on July 10, 2015, headquarters based in the European Union.
Although there are many apps similar to CoinOut, this app is very popular among users and has good reputation among users.
The main USP of CoinOut is that users can save money on every product purchase.
CoinOut rewards real cash in return of receipts from any purchases.
The user has to click the picture of the receipt and has to upload it on the app and cash rewards will be generated on every purchase for any products from any retailer.
CoinOut cashback is available for online and in-store purchases that makes it very attractive for online as well as offline shoppers.
Cashback is also provided when a user signs up on the app.
Users can earn extra money through the app through their smartphones based on their GPS location.
CoinOut was initially introduced on the hit TV show Shark Tank in February 2018 and then investor Robert Herjavec invested money and the startup had grown ever since.
How CoinOut works?
Using CoinOut is pretty straight-forward and easy.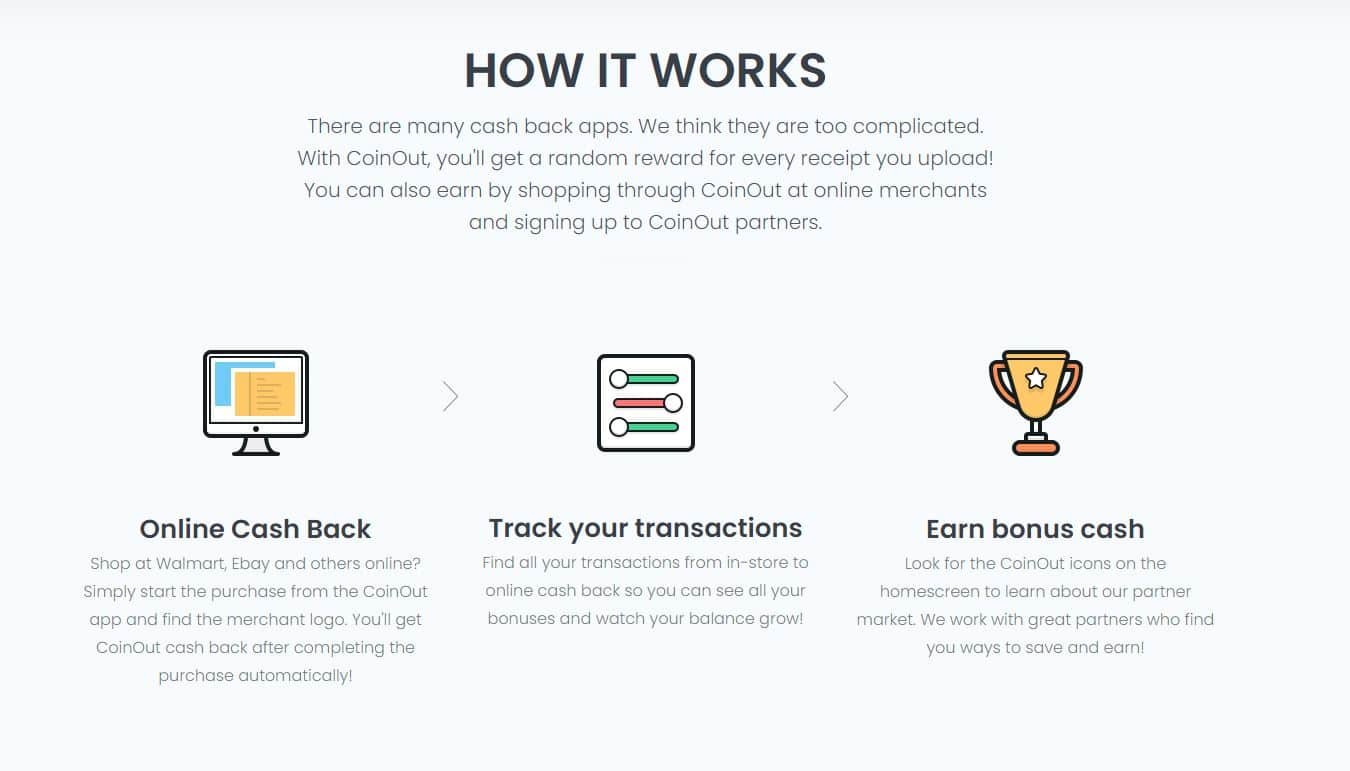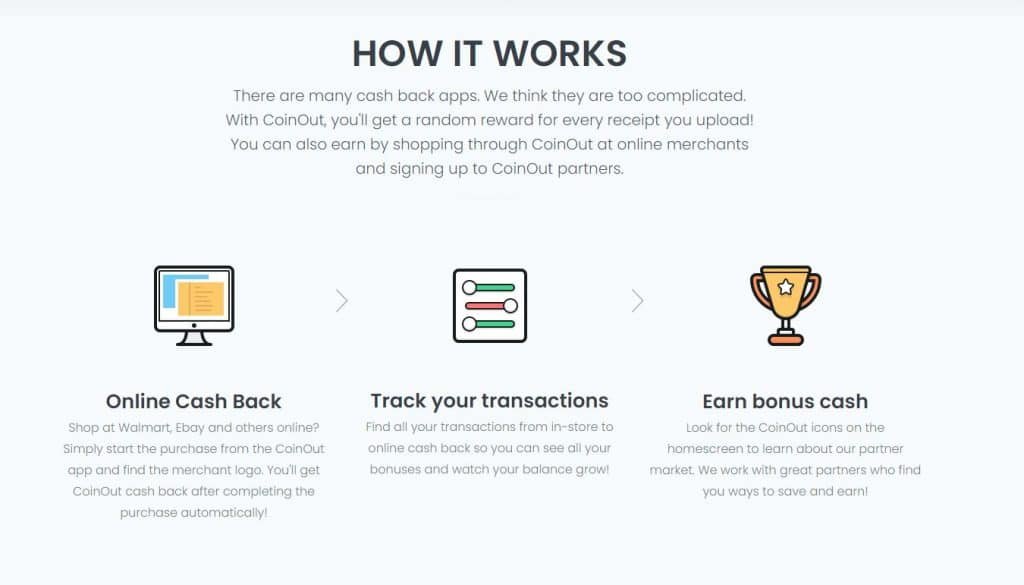 You have to download the app from the Playstore or the iStore depending on your device.
Next, you need to provide a valid phone number.
Cashback is offered for both online and offline cash receipts.
Cash rewards can be generated by completing different offers available under CoinOut "Badges" section.
Users can also earn $1 by referring the app to a friend.
Your earnings on CoinOut usually appears in your account immediately, but depending on tracking and other factors, it can also take up to 90 days for cashback to track.
Once funds are loaded into the consumer's wallet, you can transfer cash directly to bank account, PayPal. Amazon gift card, or charity anytime and anywhere.
When the customer cash out to direct bank account deposit, CashOut can take up to 5 buisness accounnts to process the amount.
Usually, after processing, it might also take an additional 2-3 days to get to the bank account.
To cash out from PayPal or a Gift card, it takes 5 days but once it is processed, the money is automatically reflected, and the gift card is reflected in your email inbox.
Process to upload the in-store receipt 
Scan the receipt in the app and upload it,  the same receipt cannot be uploaded twice as the account will be blocked.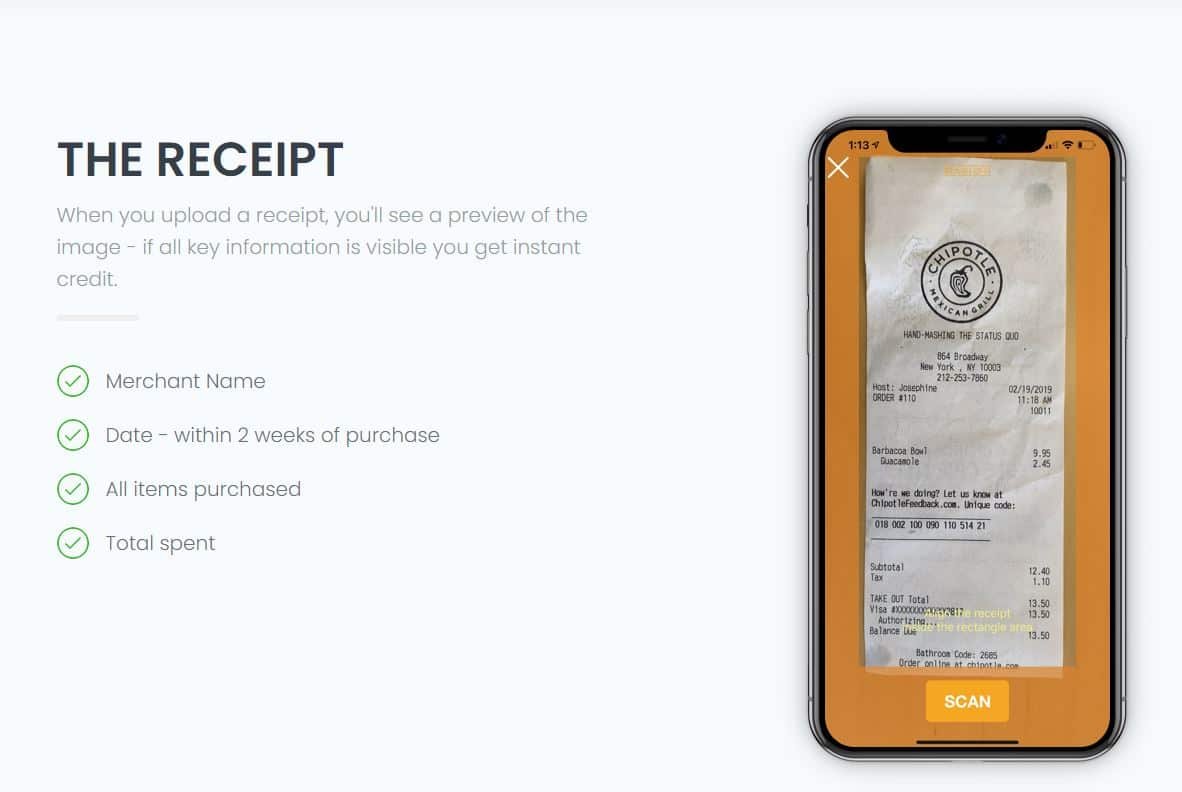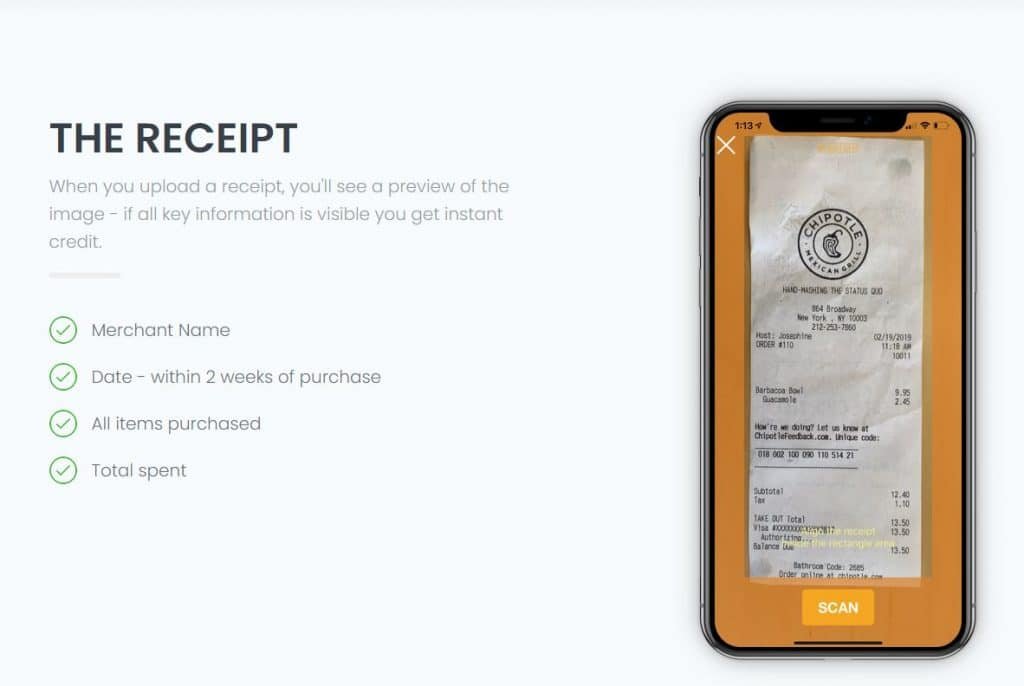 Guidelines to upload an in-store receipt
The receipt should be uploaded within 14 days of purchase
It should include the Date, Store name, total amount, total line items with their prices
The receipt should be clear and readable 
It should not include Barcodes, coupons, Bank receipt, or Lotto tickets
One receipt should not be uploaded twice 
The receipts that do not receive a cashback are
Receipts that are not in the customer's name 
Receipts that do not have products included in them
ATM Receipts
Credit Card Slips
Money Orders
Receipts that are not in English
Coupons
Pictures that have only Barcodes or QR codes
E-Receipts
If the customer wants a cashback through online shopping, the customer can directly shop from the app like any other cashback app or send the e- receipt via email to receipts@coinout.com.
CoinOut Apps 
CoinOut app is available on Playstore as well as Apple store, you can download the official CoinOut app using the links below.
CoinOut Requirements and How to sign up for CoinOut.
CoinOut does not have any big requirements to join.
All you need is a valid mobile phone and CoinOut app can be downloaded on Android or iOS.
How to make money using CoinOut
If you do buy lot of stuff online or offline, CoinOut can be used to get extra cashback and earn some extra money without doing anything.
Money can be made through CoinOut by uploading receipts of the purchases made online as well as offline.
You can earn additional cash on CoinOut by completing offers under "Badges" section.
CoinOut also has a referral policy, through which money can be made by referring CoinOut to friends. 
How much money can be made using CoinOut 
Earrings through CoinOut depends upon various factors
How frequently the user uses the app.
How many purchases the customer makes and how many receipts the customer uploads.
How many referrals the user makes
Which merchants and items user buy from CoinOut online partner merchants
How many bonus offers user redeem.
For example, One Reddit user reported earning anywhere from $0.65 to more than $5.50 per month.
CoinOut Pros
CoinOut is one of the best cashback and earnings app in the PlayStore/iStore today.
These are some of the pros to using CoinOut app. They are:
Advantages of CoinOut
★ CoinOut is absolutely free
★ CoinOut has 4.5 ratings on the Google Play based on 2,555 reviews
★ CoinOut also has 4.7 ratings on App store based on 9787 reviews
★ Any receipt can be uploaded on the app
★ Don't have to buy any specific product to earn money on CoinOut App
★ They do not sell data and data is secured thoroughly through Amazon Web Services (AWS).
★ CoinOut has very positive reviews both on Google Play Store and App store that they have a very supportive and responsive Customer Care team.
★ Scanning is very quick and easy from CoinOut
★ Any receipt can be uploaded on the app
★ Many Cashback applications have a minimum cash value before it can be cashed out, But CoinOut does not have such a policy if you have a PayPal, Minimum withdrawal amount through the app is $10.
★ Cashback can be earned through the app for online and offline purchase
CoinOut Cons
Disadvantages of CoinOut
★ Credit and Debit card cannot be linked to the app
★ CoinOut takes around 5 days to make payments, while some other app takes only 2 days and even 24 hours to make payments.
★ CoinOut pays cashback on every receipt but there is no set rate like other apps, therefore the payment is random and sometimes low.
★ There's a limitation on number of receipts you can scan per day.

CoinOut Reviews
CoinOut has 4.5-star ratings online, in this section, we are going to look at CoinOut positive and negative reviews so that you can get a general idea about the app
CoinOut Positive review with Screenshot
You can read more CoinOut Reviews here
CoinOut Negative Review
You can read more reviews here
CoinOut Customer Care
One of the feedback from CoinOut users is that thier customer support is very fast and responsive.
You can get in touch with CoinOut Customer Care through the following channels:
Email– support@coinout.com
Phone no: 800-928-2274
CoinOut Alternatives
Although CoinOut is a pretty good app, you can also consider some other apps to earn money.
Some of the best CoinOut alternatives are:
We have written a detailed review about InboxDollars, you can read it here
Recommended Reads