Last Updated on
Are you wondering what FaZe Jarvis net worth is? FaZe Jarvis Net Worth is estimated to be around $3 million in 2021 and we will look at how Faze Jarvis made money, his career & official social media handles.
This post is part of our series where we analyze people who have chosen an unconventional career and became successful.
If you are interested in this whole concept of earning money online or passive income, do check out some of our other posts, 10 Easy Ways to Earn Money Online, How to Earn Money from Facebook & How to Start Blogging and Make Money.
I recently helped a client of mine reach around $1000 earnings from his YouTube channel that was barely making any money and I was able to do this without any paid marketing.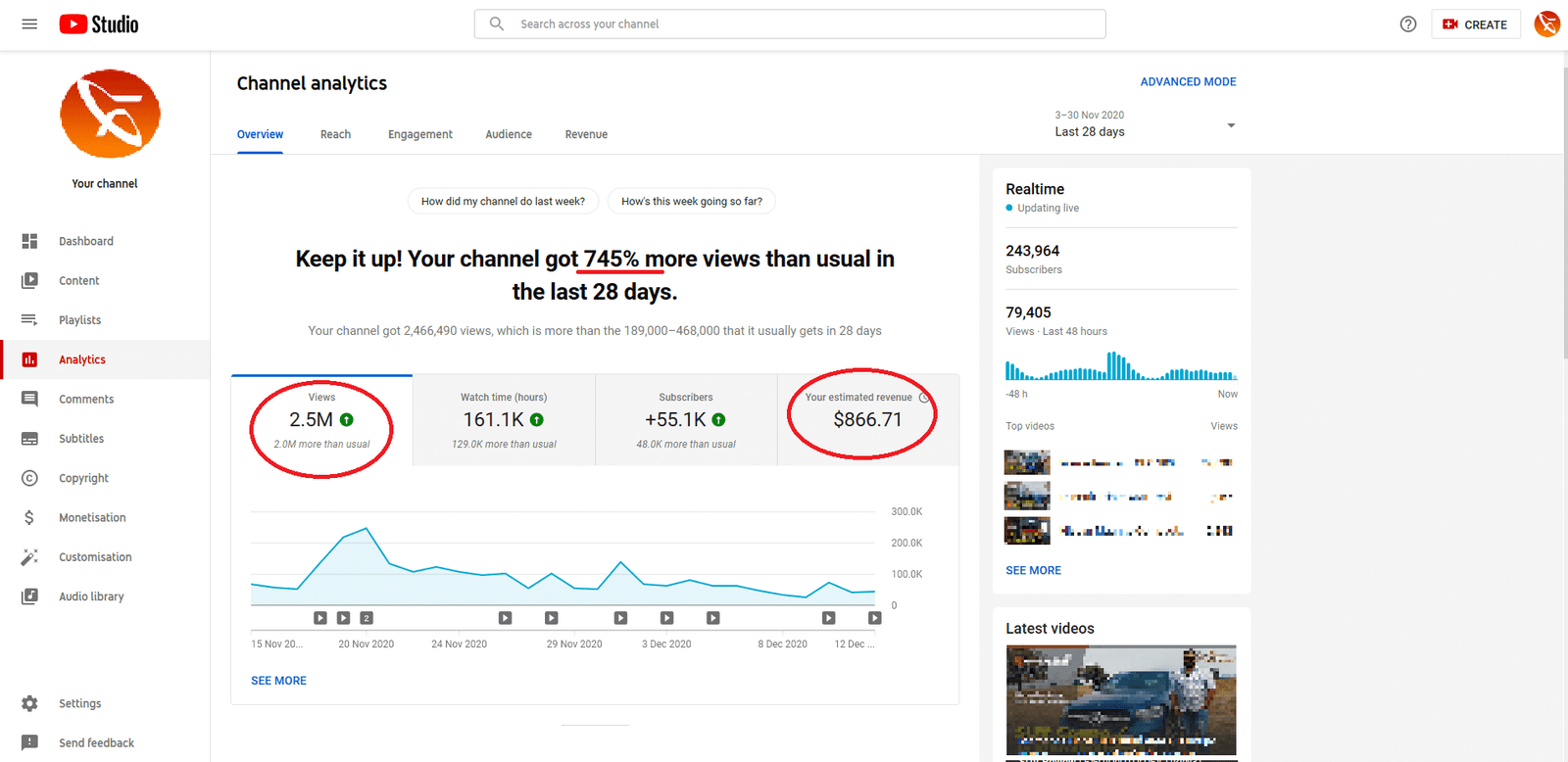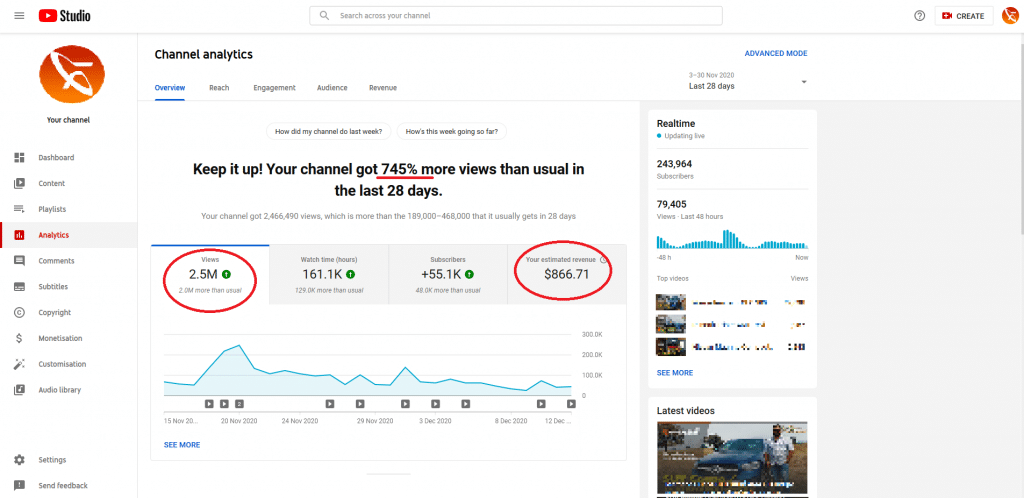 YouTube is one of the best channels to start making money online, and I urge you to read our post on How to Earn Money from YouTube to get started.
If you need some help growing your YouTube channel, you can always contact me.
FaZe Jarvis Net Worth, Career & How FaZe Jarvis Makes Money [2021]
Who is FaZe Jarvis
FaZe Jarvis (real name Jarvis Kaye) is a professional Twitch streamer and a YouTuber from London who became extremely popular through his skills playing the game Fortnite.
FaZe Jarvis Net Worth
Faze Jarvis net worth is estimated to be around $3 million but ever since he admitted to cheating and getting banned from Fortnite his earnings would have dropped.
FaZe Jarvis however, continues to make YouTube videos and he is earning through advertisements on his channel.
FaZe Jarvis Age & Bio
| | |
| --- | --- |
| Real Name | Jarvis Kaye |
| Date of Birth | November 11, 2001 (age 19) |
| Height | 5 feet 8 inches |
| Net Worth | Around $3 million |
| Income Sources | Professional Gaming, YouTuber, Social Media Influencer |
| Place of Residence | Surrey, England |
| Relationship Status | Dating, Sommer Ray |
| Controversies | Getting Banned from Fortnite |
FaZe Jarvis Bio
FaZe Jarvis was born on November 11, 2001 which makes him 19 years old at the time of posting this. 
FaZe Jarvis and his brother, FaZe Kaye is part of an esports organization called FaZe Clan which became popular on YouTube through Call of Duty gameplay videos.
Since then, the group has started playing and posting videos of FIFA, Counter-Strike and notably Fortnite games.
You should know that FaZe Jarvis started becoming popular not through Fortnite, but Call of Duty.
He began his streaming career by uploading Call of Duty gameplay videos to his brother's channel FaZe Kaye.
He soon developed his own fanbase and moved to his own channel where he chose Fortnite as his primary game to stream.
Fortnite was the reason that FaZe Jarvis was able to get 4 million+ subscribers on his channel.
In November 2019, FaZe Jarvis was banned by EPIC games from playing Fortnite for cheating and using software to rig the gameplay.
FaZe Jarvis Career
Faze Jarvis started uploading videos of his Call of Duty gameplay on his brother's channel called FaZe Kaye.
Soon his videos became popular and he started developing a fan following which led to him creating his own YouTube channel mostly featuring his own Fortnite gameplay videos.
Official YouTube channel of FaZe Jarvis
Faze Jarvis Fortnite gameplay videos propelled his YouTube channel to more than 2 Million followers and that's when he started making serious money online.
However, Faze Jarvis was banned from Fortnite for cheating and Faze Jarvis even tendered an apology to his fans and the makers of the game for this.
You can watch that video here
Why has FaZe Jarvis been banned from Fortnite?
If you watched the video above, FaZe Jarvis mentioned that he got banned from Fortnite for using "aimbots" — software that helps in more accurate shooting during a game and kills rival players automatically.
FaZe Jarvis insists that he only used aimbots while creating instructional videos and demos and never in a competition–but he admitted to using aimbots.
Jarvis said on YouTube he had been banned from Fortnite for using "aimbots", the name for software that helps with shooting.
In the video, FaZe Jarvis is seen sobbing and being apologetic to his fans and the game creators and the video itself has been watched more than 19 million times.
How FaZe Jarvis Makes Money
Its interesting to look into how FaZe Jarvis makes his money as a professional gamer and YouTuber.
While it looks easy, playing games to earn money, the reality is that it is just like becoming a social media influencer.
You need skills, hard work and some luck helps too.
So here is a breakdown of how Faze Jarvis makes money.
Playing Fortnite
Before getting banned from Fortnite, FaZe Jarvis was known mostly for his Fortnite gameplay videos that he used to post on his brother's YouTube account.
As his videos started becoming popular, he started his own channel which quickly went on to amass 2 million followers and the channel is now at 4 million followers.
His career playing Fortnite as a professional gamer also landed him a lot of sponsorship deals and brand endorsements which contributed much to Faze Jarvis' net worth.
YouTube
As of December 2020, Faze Jarvis' YouTube channel has around 4 million subscribers and most videos on his channel has more than 1 million views (few have more than 10 million views) and these views are likely making him more than roughly $10,000 in a month.
FaZe Jarvis is also part of two other YouTube channels: one called Jarvis & Kay, and his brother's YouTube channel FaZe Kay
If you are interested in starting a YouTube channel and monetizing it, do check out our post How to Earn Money from YouTube here.
Twitch Streaming
FaZe Jarvis streams a lot of his gameplays on Twitch which will also be making him some money.
Twitch users can make money using Twitch ads, donations, merchandise, subscriptions etc. but knowing exactly how much FaZe Jarvis makes from Twitch will be difficult.
Sponsorship
Ever since FaZe Jarvis got banned from playing Fortnite, the number of sponsors for him has significantly dropped.
As of now, FaZe Jarvis does not have any major sponsors and is mostly working as an independent content creator.
Digital Influencer
FaZe Jarvis is a digital influencer having millions of followers across different social media platforms and he earns income from his popularity.
FaZe Jarvis has 4 million followers on YouTube
FaZe Jarvis has 2.3 million followers on Instagram
FaZe Jarvis has more than 500K followers on Twitter
FaZe Jarvis Live Streaming & Social Media Handles
Frequently Asked Questions about FaZe Jarvis
How much money does FaZe Jarvis make a year?
FaZe Jarvis makes roughly $1.5 million in a year.
What is FaZe Jarvis' real name?
Jarvis Khattri
Is Jarvis still on FaZe?
Jarvis is still on FaZe, but is not playing Fortnite Battle Royale and focusing more on his YouTube channel now.
Did Jarvis leave FaZe?
Not officially, but he is now focusing more on his YouTube channel.
How old is FaZe Jarvis?
As of December 2020, FaZe Jarvis is 19 years old. FaZe Jarvis was born on November 11, 2001.
When was FaZe Jarvis born?
FaZe Jarvis was born on November 11, 2001.
Who is FaZe Jarvis dating?
Sommer Ray
Who is the richest FaZe member 2020?
FaZe Banks is estimated to be the richest FaZe member in 2020 with an estimated net worth of more than $13 million.
Is FaZe Jarvis English?
Yes, FaZe Jarvis is originally from Surrey, England.
How many FaZe members are there in 2020?
FaZe Clan currently has around 34 content creators, 15 professional esports players, and 11 hybrid creators (pro players plus entertainers)
How much is FaZe Jarvis worth?
Around $3 Million
Is FaZe Jarvis a Millionaire?
Yes, he has a net worth of over #3 Million
Recommended Reads