Last Updated on 3 years by Anoob P
Are you looking for Glyde Reviews? In this post, we are going to look at Glyde Reviews, Pros, Cons, Requirements & How to Make Money Using Glyde in 2021.
If you are interested in the whole concept of making money online, you can check out some of my other posts including 10 Easy Ways to Earn Money Online without Investment, How to Earn Money from YouTube, how to earn money from Facebook and how to start a blog and make money.
I recently helped a client of mine generate $1000 in income from his YouTube channel that was not making any money and even you can do the same.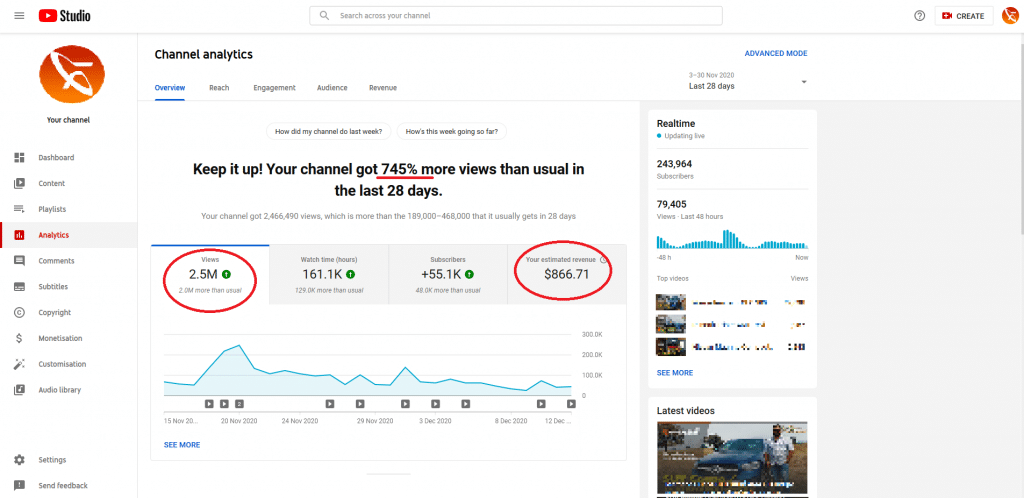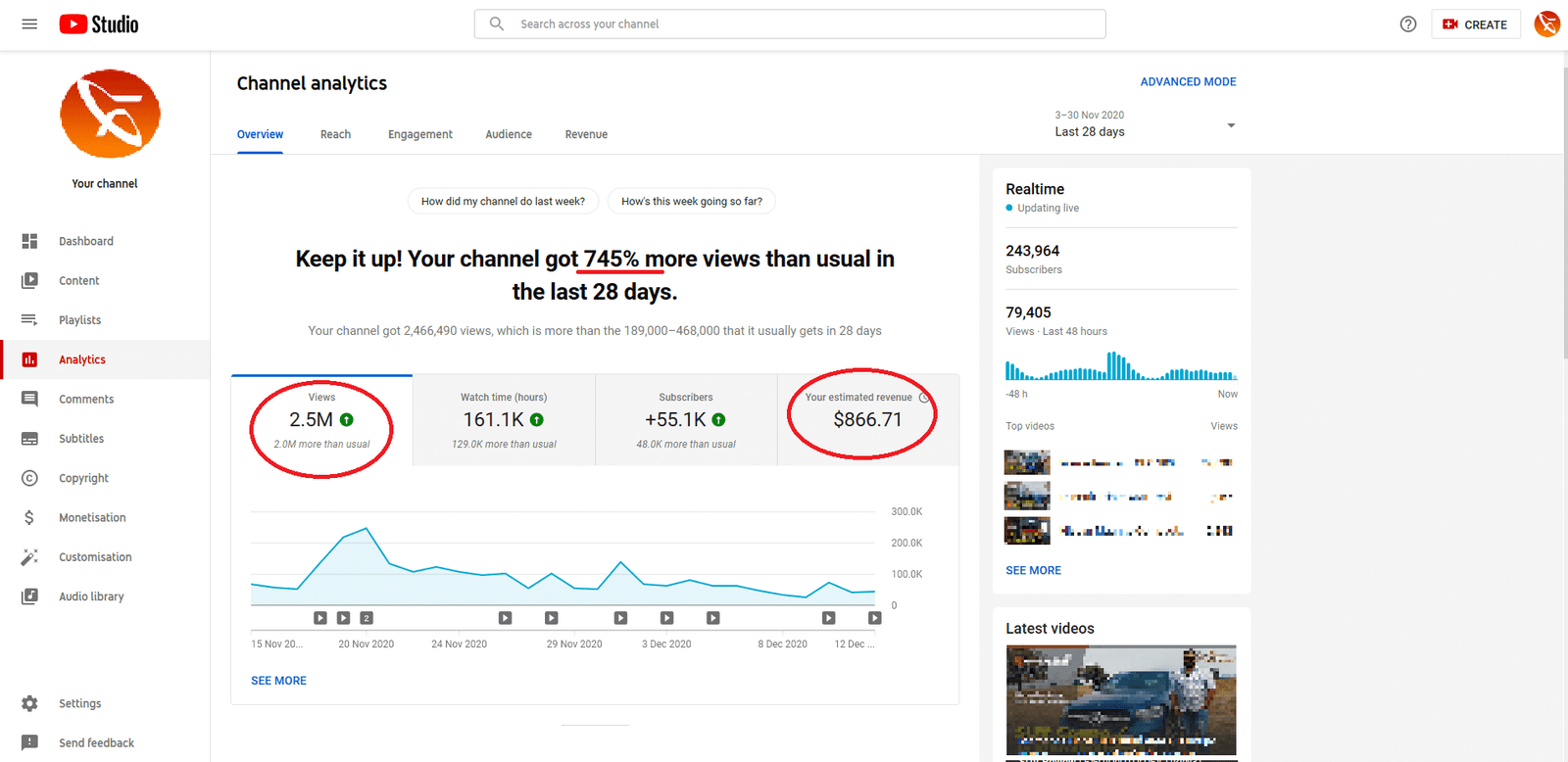 Earlier, I had co-founded a video company and raised $2 million in funding and then got fired from the company I started. I had done lot of testing and research on how to monetize YouTube and now I use the same skills to help other YouTubers.
You can read my full story here if you are interested.
We have also written a detailed post about EcoATM Reviews, Requirements & How to Make Money using EcoATM, you can check it out if it interests you.
Glyde Reviews, Pros, Cons, Requirements & How to Make Money Using Glyde [2021]
What is Glyde?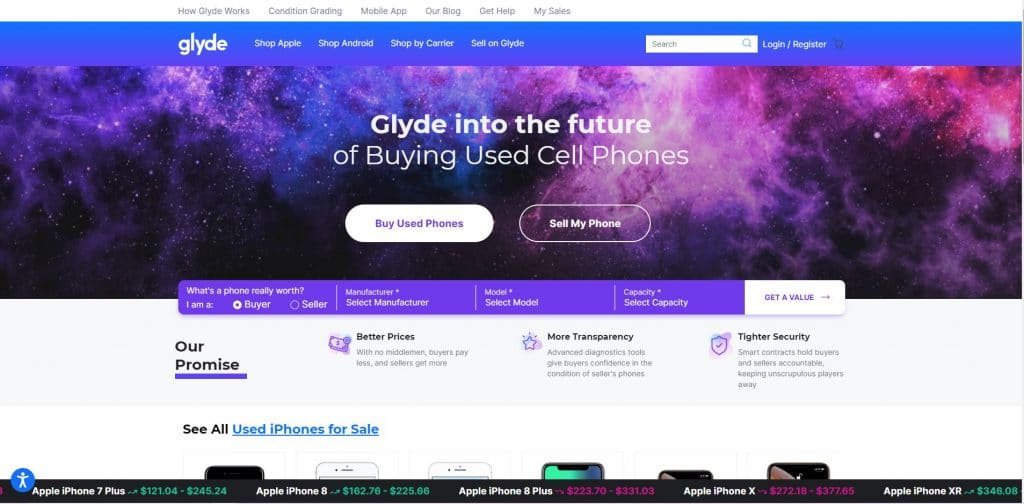 Glyde is an online platform that allows you to trade in a used Samsung mobile phone or an Apple phone for another used phone in a good, and working condition or cash.
The Gylde platform is different in that prices are not based on algorithms or sponsored listings, rather based on supply and demand.
The mobile diagnostics services make it easier for both buyers and sellers to trust each other and make a successful exchange where both parties win.
The system of smart contracts governs each and every transaction and ensures the safety and security of the people involved and ensures protected and encrypted payments. 
Official website of Gylde: https://glyde.com/
To Start Selling on Gylde Sign Up here: https://glyde.com/sell
Gylde Official Apps
Gyle is available on Android as well as iStore.
You can use these official links to download Gylde apps:
How Glyde Works
To either buy or sell via Glyde you need to download the app first.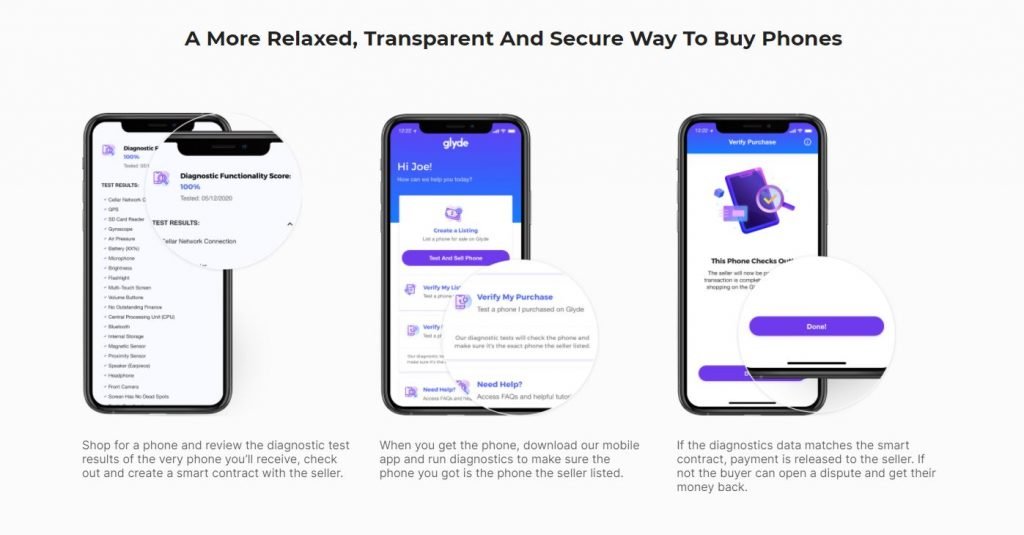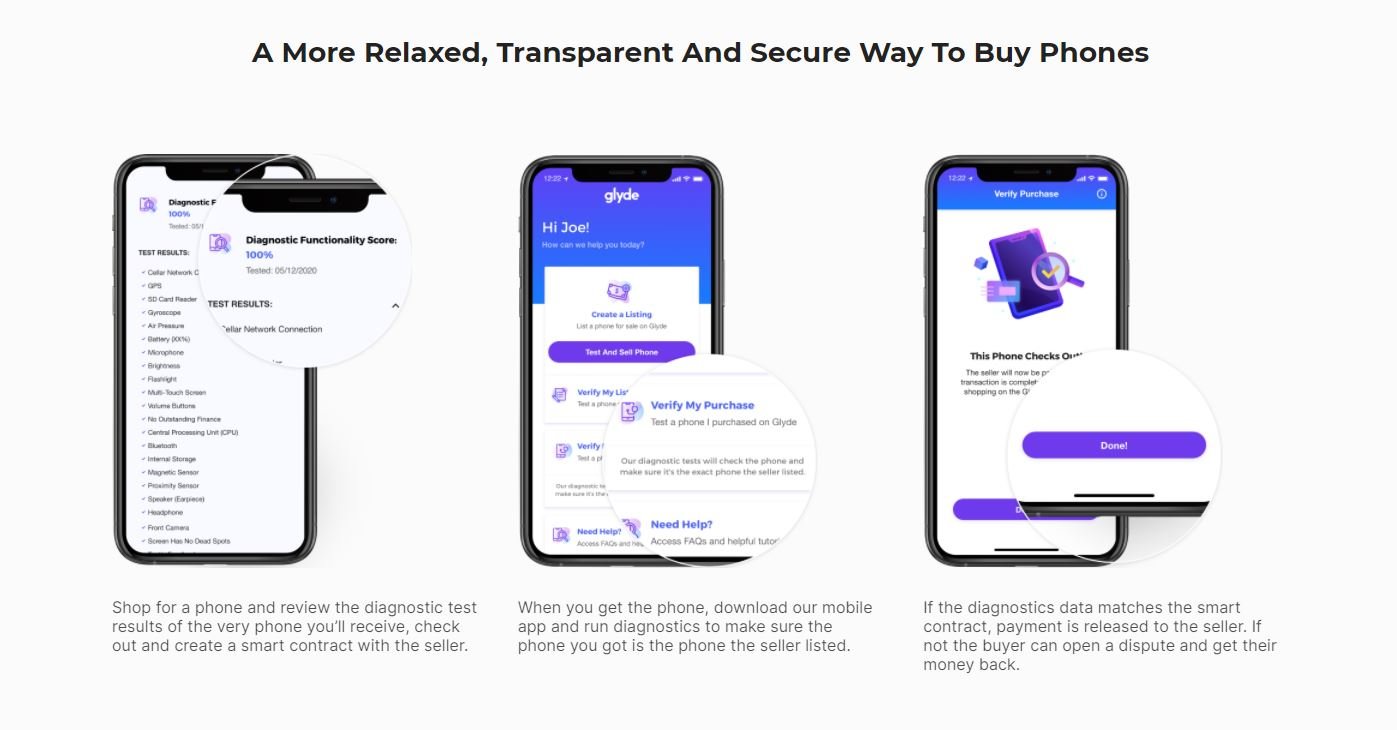 The seller has to first download the mobile app, run a diagnostics test on the phone to be sold that will be featured in the listing, giving buyers the confidence to purchase the listed phone.
Sellers can create a listing by adding photos of the mobile phone, the model, and cosmetic description, and set a price.
Sellers can list the phones to be sold from the app, or save listings on the Glyde account and activate them later on.
Once a potential buyer has agreed to purchase the phone, the seller ships the phone to the buyer, who has around 48 hours from delivery to confirm the delivery.
This 48 hours is also the time given to re-run and match the diagnostics test results, and then proceed to automatically release the set payment to the seller.
Glyde covers the shipping charges. 
Glyde Requirements
The only requirement is that you have Samsung and Apple mobile phones that are in good working condition so that other consumers are interested in buying and paying for your old phone.
How to Sign Up for Glyde
Consumers who are interested in selling or buying old phones via this online platform can download the app and signup.
Few basic details will be asked before you can proceed further.
If you want to sell a phone, you will have to run a diagnostic test to get an estimate of how much money you will get paid in return.
You will have to create a listing and then potential buyers will get in touch with you about your listing. This usually takes some time and is not instant.
How to Make Money using Glyde?
Gylde being a used mobile phone reselling platform, how much money you can make on Glyde will depend on the type of device you sell and the condition of the device.
You can make money using Glyde if you have a Samsung or an Apple mobile phone to sell.
Previously it accepted mobile phones from other brands and even other electronics but that is not the case any longer. 
How Much Money Can You Make Using Glyde?
The amount of money you can make using Glyde by selling your old Samsung or Apple mobile phone depends a lot on the model and make of the phone.
The diagnostic test will determine the amount of money you can make by selling the phone.
The condition and how well it functions are all determining factors for the final amount of money to be received in exchange. 
Pros of Using Glyde
Glyde charges only a 15% platform fee or commission but it is totally worth it since it covers a free support system that other peer-to-peer platforms or marketplaces do not.
Glyde offers a free diagnostic test, that gives potential buyers the confidence to go ahead with the purchase of your phone.
The diagnostic test is comprehensive in nature and lets potential buyers know the exact condition and other essential details about your phone. 
This incredible platform is one of the only ones to offer a free 3-month warranty and a guarantee period on phones that are fully functional and in good working condition. 
Glyde also covers the ground shipping fee so buyers only have to pay for the mobile phone and not the shipping charges. 
Cons of Using Glyde
Glyde used to be an online platform enabling direct peer-to-peer connection of people who have phones, electronics, or games and want to sell them directly to other consumers.
But in recent times, the site came under new ownership and now just offers the trade of used Samsung mobile phones and Apple phones for cash or other phones in a good and working condition.
Another con of this platform is that it doesn't ask in-depth questions about the condition of the phone as compared to its competitors or alternate sites/platforms.
Users have found that they can get a better deal in terms of the cashback on other sites.
Glyde Review
Most sellers have felt that they can get a better price for their phones on other alternate platforms.
The buyers on the other hand have been happy with the phone they have ordered and the value of money that they had to pay for it. 
Therefore reviews about Gylde on the web are mixed. In this section, we will showcase one positive and one negative review of Glyde so that you get a general idea about the platform.
Glyde Positive Review

You can read more Glyde reviews here
Positive Review by Tristan H who ordered an iPhone and was happy with her purchase. 
Glyde Negative Review

You can read more Glyde reviews here
Negative Review by James G. who offered his phone as part of the exchange program but didn't get any cashback. 
Glyde Customer Contact Information
Link: https://help.glyde.com/s/contactsupport
Glyde doesn't provide an email id or a phone number or even the headquarters address on its official website.
The only way to get in touch with them is to visit the official website and leave your query and all your details and they will get back to you within a few business days.
The response time hasn't been mentioned but leaving a message on the website is the only way to contact them. 
You can also reach Glyde customer care center via email on this email address
Glyde Alternatives
Since buying and selling of old phones, reusing and recycling is all the rage now, there are quite a few platforms both online and offline that offer these services.
In exchange for either a better phone or direct cash. Some of Glyde's competitors or alternatives are, Swappa and ItsWorthMore. MaxBack and TheWhizCells also offer the same services, cash or better phones in exchange for your old or broken phones and even other electronic devices. 
Frequently Asked Questions about Glyde
Is Glyde a reliable website?
Yes, Glyde is a reliable website to buy and sell used Apple and Samsung products.
What is the best website to buy used phones?
Glyde, Swappa. TheWhizCells, Itsworthmore, Maxback
Recommended Reads