Last Updated on 1 year by Anoob P
Podcast Name Generators will help you name your podcast. A successful podcast will need a great name, a great host and some unique guests.
If you are confident of being a great host, asking the right questions and engaging with your audience, all you need is a good name for your podcast.
Few years back, Joe Rogan was in the news for signing a podcast deal with Spotify for $100 million. I have written a post about Joe Rogan Networth, Career & How he made money— you can check it out if you are interested.
Intially, I didn't like the concept of Podcasts.
As people become more busy and have less time for consuming traditional media like TV, Newspaper and to an extend, even videos- Podcasts look like a great alternative to build and engage with an audinece.
I thought why would some waste so much time to listen to two people speaking.
However, once I started listening to few podcasts by some brilliant hosts, I started undersdtanding the value of podcasts.
The beauty of a podcast is that almost anyone can start a successful podcast.
If you want to know how to start a Podcast you can watch this video.
You do not even have to be facing a camera and it does not require super expensive equipement.
Recently we have had few queries sent to us on starting a successful podcast so we are trying to help you get started with your podcast journey.
Also, if you want to get into podcasting, I have written a post on 7 Best & Free Podcast Course & Classes: USPs, Review, Rating & Pricing [2021]–You can check out that post too.
If you are looking for a reliable Podcast hosting service, we recommend PodBean and you also get 1st month free.
Explore PodBean Hosting Plan
If you are interested in the whole concept of making money online, you can check out some of my other posts including 10 Easy Ways to Earn Money Online without Investment, How to Earn Money from YouTube, how to earn money from Facebook and how to start a blog and make money.
I recently helped a client of mine generate $1000 in income from his YouTube channel that was not making any money and even you can do the same.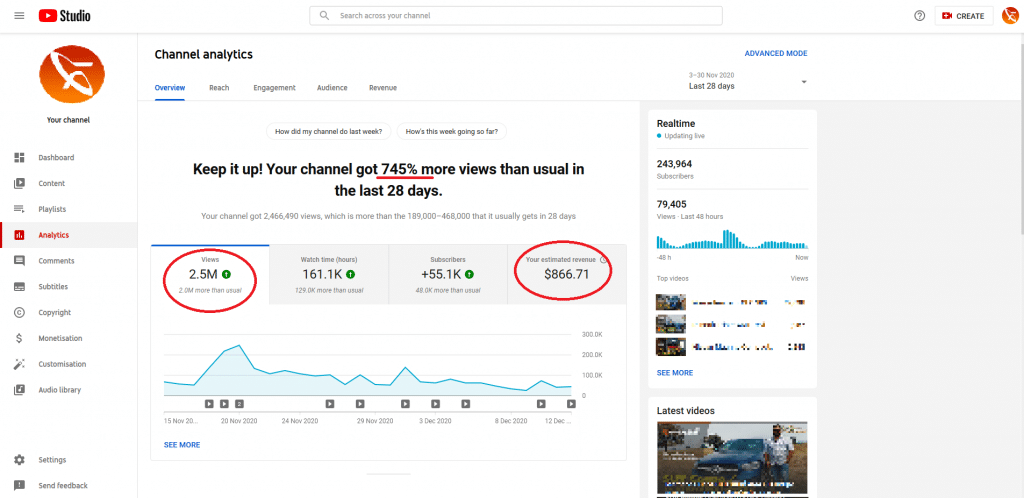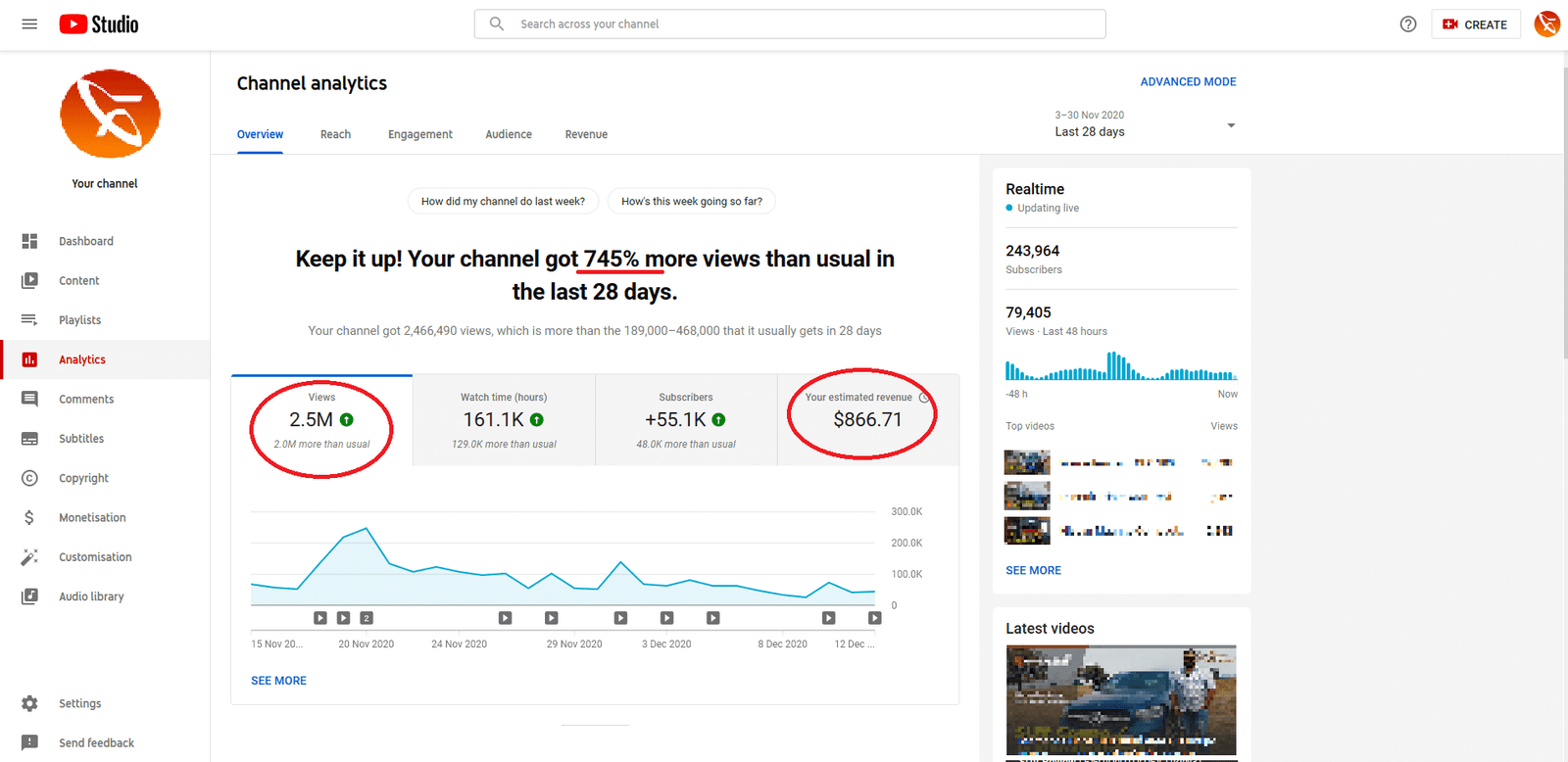 Earlier, I had co-founded a video company and raised $2 million in funding and then got fired from the company I started. I had done lot of testing and research on how to monetize YouTube and now I use the same skills to help other YouTubers.
You can read my full story here if you are interested.
6 Best Podcast Name Generator to Name Your Super Popular Podcast [2022]
What should I name my Podcast?
Only you can decide what you should name your podcast. Ideally, your podcast name should be catchy, easy to remember and in-tune with the niche you are creating your podcasts in.
Also I recommend you write down a list of possible names for your podcast and check if a similar podcast already exists.
If you are just starting out, avoid creating a podcast with the same name as another artist- as this would impact branding of your podcast.
How to come up with a Good Podcast Name?
First try coming up with good podcast name by yourself. If you are unable to think of any good, catchy names, you can try these 6 podcast name generator to name your podcast.
How do I know if a podcast name is available?
Install few major podcast apps such as Pocket Casts, Overcast, Spotify etc and check whether the name of the podcast already exists.
You can also do a quick Google search with "[name] podcast" and this should show you any results with the same podcast name.
Lets look at some of the best podcast name generators you can use to name your next successful podcast.
KopywritingKourse Podcast Name Generator
Developed by Kopywriting Kourse, a training agency for copy writers, content writers and entrepreneurs, this podcast name generator tool is one of the easiest to generate a podcast name.
If you enter the topic or the area of interest related to your podcast, your name and your city, Kopywriting Kourse will generate more than 100 names to help you find the best one. In addition to the words you use, it also gives other words like group, show, the and as such. 
Key USPs
Kopywriting Kourse is a free random podcast name generator with the page to give you a lot of potential and best names in a few simple steps.
They also add words like "show" or "group" to make your podcast names look catchy and cool. You can also change the fonts of your podcast name using this podcast name generator tool. This helps your podcast name to look trendy and fancy. 
Explore KopywritingKourse!
BNG Podcast Name Generator
BNG Podcast Name Generator is free and easy to use name generator with a lot of options for your podcast. Business Name Generator (BNG) has different categories and among them, one is podcast name generator.
All you have to do is enter the keywords related to your podcast in the search bar. This tool gives you many names associated with the keywords. The words you enter should be about the podcast, a feeling, your name or regarding the content. 
Key USPs
Podcast Name Generator helps you to come up with the best name for your podcast depending on the area of interest or topic. You can search by a certain theme or idea rather than your name and city.
This tool is synced with GoDaddy and hence, helps in domain availability. With this, you can create a website for your podcast which attracts a lot of traffic and can have a URL of your own. 
Explore BNG Podcast Name Generator!
Crowdspring Podcast Name Generator
Crowdspring helps you to find a unique brand name and matching domains for your podcast. Even though it comes with a small fee, there are experts to help you in order to find out the best name that can attract potential customers.
There are different categories which are given names—logo and identity, product and packaging, web and mobile design, business and advertising, art and illustration and so much more. 
Key USPs
Even though there is some fee required for this name generator, it has experts who will help you to find a unique name. They also can help with logo, illustration and designing to make your podcast much more attractive.
Crowdspring can provide you with domains that are matching to your podcast name, which can have a lot of benefit.
Explore CrowdSpring!
BizNameWiz Podcast Name Generator
BizNameWiz is a podcast name generator which helps you with names for your podcast in a few easy steps.
The keywords you have in your mind about the podcast can be entered in the search bar and BizNameWiz generates more than 100 names for you to choose among them.
It is a website by branding name specialists and you can enter random words for it to generate names. 
Key USPs
This is a free podcast name generator which can be used with basic knowledge. You only need to enter random words associated with your podcast and can wait for the many names this tool generate.
The brand specialists in fact have shared their thoughts on how the business names should be in order to attract a large audience. The site also takes you to GoDaddy after giving the names for you to look at domain availability.
This helps you to create a website for your podcast, which is very useful and can make the podcast successful. 
Explore BizNameWiz!
SquadHelp Podcast Name Generator
Unlike the other podcast name generators mentioned, SquadHelp asks you to keep a contest for choosing the name for your podcast.
This podcast name generator tool gives you the chance to host a competition and then award some cash for the person who comes up with the best names. When it is cash prize, a lot of people turn up and you can select from the names suggested by these contestants.
Another way to get a name in SquadHelp is to look through the different names they have already provided in the site. They do not generate names according to the words you give.
Rather, they sell names already given in the site and you can choose them after deciding which one is best for your podcast. 
Key USPs
Keeping a contest is a unique idea and can be helpful to get a very good and attention seeking name. With this process, you get names from creative minds rather than a robotic generator.
Human minds can come up with different ideas and innovative thoughts related to the theme you give for contest. There will be a lot of contestants participating in the contest and you will get a long list of potential names. 
Explore SquadHelp!
Portent Podcast Name Generator
Rather than a podcast name generator, Portent can be considered as a title generator. It is a digital marketing service which helps to create a content idea on the basis of the topics you search or enter.
All you need to do is enter words you need in your title and this tool will generate a name explaining to you the strategy of the words used in the suggested title.
Key USPs
Portent is a free title generator which gives names according to the random words you enter in the search bar. It also gives a marketing strategy that can be used through the name you choose.
This is unlike the rest of podcast name generators. Being a marketing service team, they know to generate potential names that can make your podcast successful and popular.
Explore Portent!
Frequently Asked Questions about Podcast Name Generator
What is a Podcast?
A podcast is usually an series of spoken digital audio files that allows listeners to download and listen to the information. A podcast is usually episodic and is considered a great way to consume personal content across playback devices.
How does a podcast work?
Podcasting works by allowing Internet users to download digital audio files from sources (usually Podcast apps) for personal consumption. These files can then be later moved to a playback device of choice for later listening. You can also directly listen to these audio files using your smartphone.
Podcasting is a free service that allows Internet users to pull audio files (typically MP3s) from a podcasting Web site to listen to on their computers or personal digital audio players
What is purpose of podcast?
The main purpose of a podcast is to engage with an audience. Like any form of digital content the creator and the consumer of the content is benefitted during the exchange. The Podcast creator can grow audience and later monetize the channel and the listen can get value out of the podcast by listening to knowledge of other people (guests).
Are podcasts for free?
Most podcasts are free but some require paid membership. Paid membership podcasts are usually created by already famous podcast creators who require support to provide high quality content to listeners.
Are you ready to start your first podcast? If you need any help, do let me know in the comments section and I will help you get started.
Recommended Reads
6 Best Podcast Name Generator
6 Best Podcast Name Generator Summary
Here are 6 Best Podcast Name Generators that can be used to name your next podcast. However, before finalizing a name using a podcast name generator, you should check if a similar named podcast already exists on popular streaming platforms. 
6 Best Podcast Name Generator
Pros
Most Podcast Name Generators are free to use
You can easily make names for your podcast
Cons
Some Podcast Name Generators do not check if similar podcast names already exist.