Last Updated on 7 months by Anoob P
Do you want to know how to make money from RedBubble? This post will be about RedBubble Review which will help you understand pros, cons, and how you can make money from RedBubble in 2021.
I recently helped a client of mine generate $1000 in income from his YouTube channel that was not making any money and even you can do the same.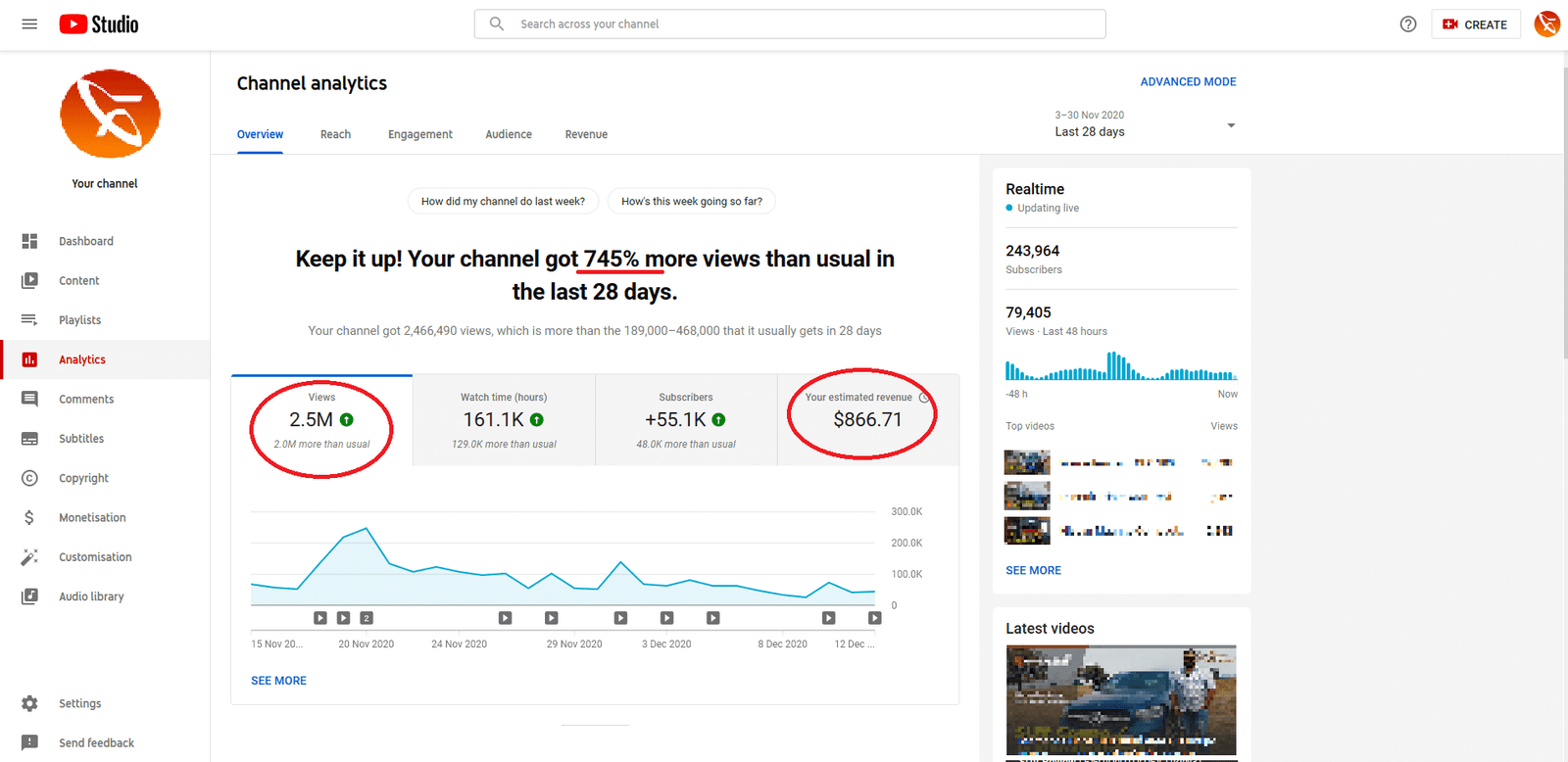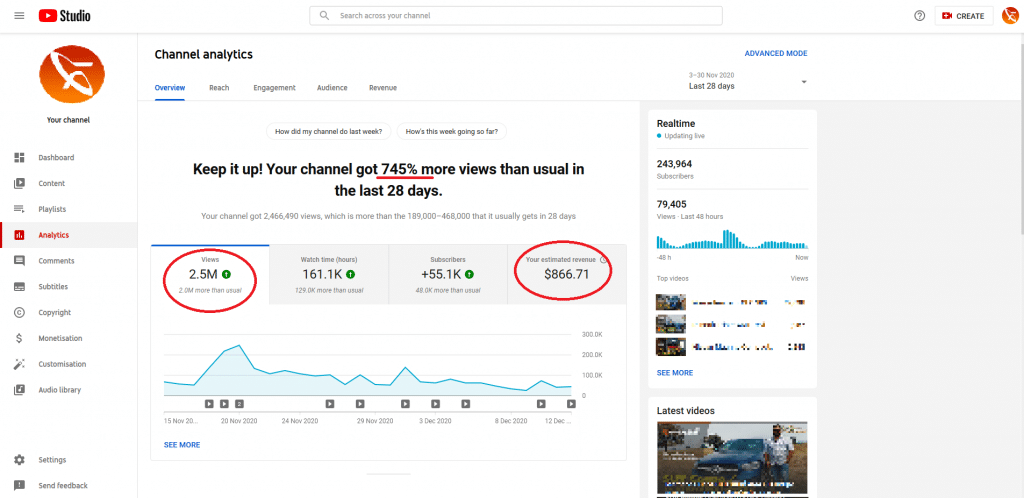 Earlier, I had co-founded a video company and raised $2 million in funding and then got fired from the company I started. I had done lot of testing and research on how to monetize YouTube and now I use the same skills to help other YouTubers.
You can read my full story here if you are interested.
If you are interested in the whole concept of making money online, you can check out some of my other posts including 10 Easy Ways to Earn Money Online without Investment, How to Earn Money from YouTube, how to earn money from Facebook and how to start a blog and make money.
RedBubble Review: Pros, Cons & How to Make Money [2021]
What is RedBubble?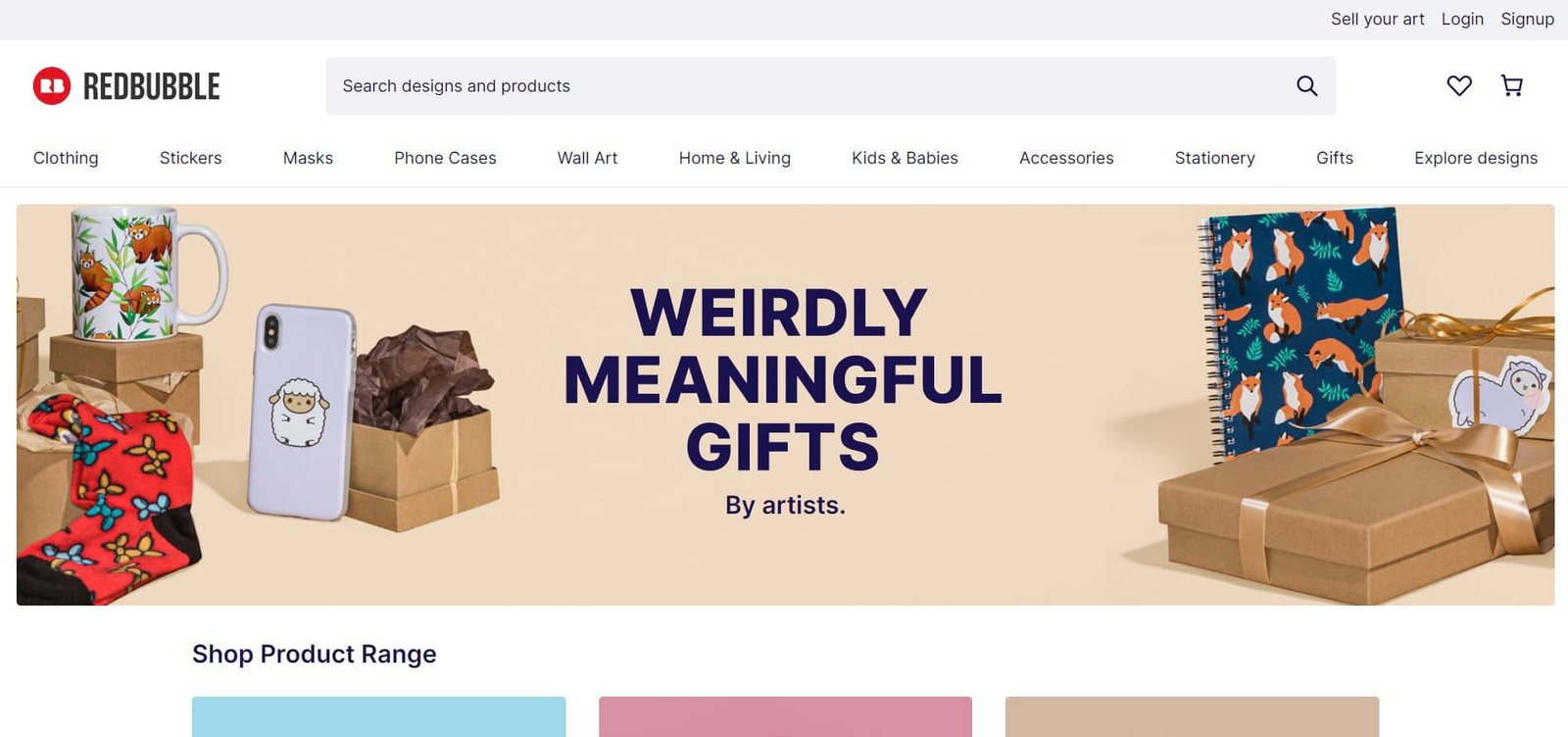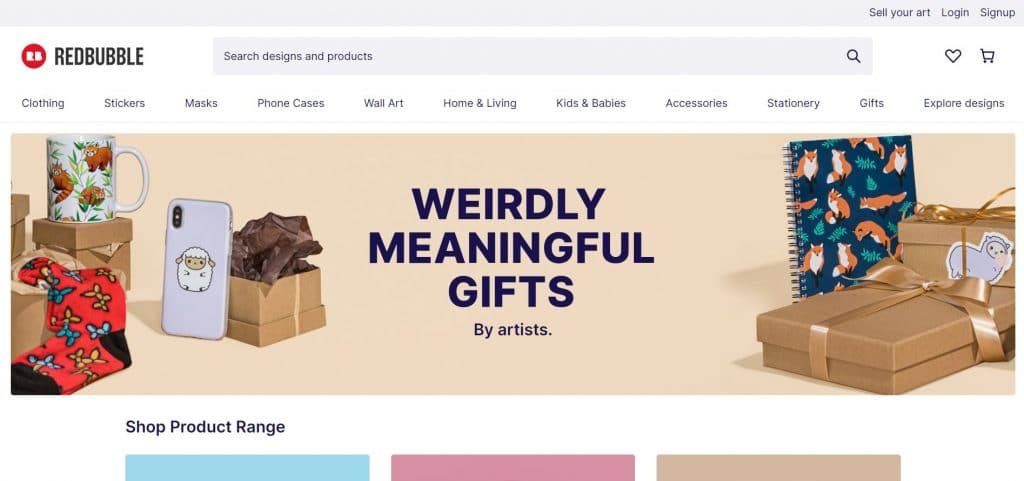 RedBubble is a public online marketplace that sells a large variety of print-on-demand goods.
RedBubble allows users to print their art onto notebooks, stickers, t-shirts, hoodies, posters, skirts, scarves, etc. and decide their profit margin.
RedBubble was formed in 2006 and operates out of Melbourne, San Francisco, and Berlin.
RedBubble strives to connect artists and designers with consumers around the world; over 700,000 people have become part of their community.
Official RedBubble Website: https://www.redbubble.com/
RedBubble Requirements
RedBubble has the following requirements:
RedBubble requires its artists to be aged at least 16 or over it.
The artists must produce original and independent creative art that does not cause any issue of copyright infringement upon the works of others.
RedBubble Fees
RedBubble allows artists and sellers to set up shop on their site for free so as of now there is no fees for using RedBubble.
How Does RedBubble Work?
RedBubble follows this procedure:
The artist must create their shop with RedBubble, a shop is an avenue through which all their art will be displayed and sold in the future.
Artists then must upload their designs on the shop which will then get printed on to different products.
Customers will then place the order and RedBubble will deliver the order to their doorstep and the money paid will go directly to the artist.
Sellers have to wait for the 15th of the month to get the payment for the sales of the previous month.
RedBubble, though, has a minimum limit of $20 for their payout, so if the artists' balance is less than that they have to wait till the balance meets the required lower limit.
RedBubble Features
Allows sellers to sell their art in a variety of product categories: Home & Living, Kids & Babies, Accessories, Gifts, Stationery, Clothing, Posters, and so on
Allow fanart to be featured on their product, so designs based on or related to anything from the pop culture realm. You can find a large number of products featuring art from series such as Ricky & Morty
Allows artists who are part of its platforms both creative and commercial liberty by allowing them to decide the profit margin on their art
Purchases made by the consumers pay the artists i.e. the money goes directly into the artists' pocket
Allows artists to retain copyrights over their art.
Their goal is to create the world's largest platform for independent artists
Strives for eco-friendly ways of production 
RedBubble Earnings (How Much Money Can You Make)
Artists who work with RedBubble get paid by way of royalty on each product sold that has their art and design on it.
The royalty that the artist earns can depend on the type of product that is sold and the mark-up and profit margin that is decided by the artist.
So, if a poster designed by you has a cost price of $15, you can add $10 as your mark-up, then RedBubble will sell it at $25.
The average artist earns a commission amounting to 17%.
Seller reviews about the payment received have been largely positive.
RedBubble Reviews 
Here we will provide you feedback given by past users who have given on RedBubble.
The reviews offered are both positive and negative, keeping in mind that a complete idea of any picture can only be gained by considering all factors involved.
Therefore, we will advise you to read through these reviews and conduct your independent research as well as reach out to the company for any queries you may have before making your final opinion or decision of whether to do business with RedBubble.
Positive Review: One artist that used RedBubble to sell their art on products reports that RedBubble has a great working environment and an amazing artist community.
This, as you will, also features among our pros listed for RedBubble. Though they had some suggestions for improvement to offer, their overall outlook towards the site was positive.
They gave RedBubble a 5-star rating.
Also Redbubble has positive reviews on Trust Pilot. Thomas, a TrustPilot user commented,
Had a lot of posters off this company in the last few months, never had a problem. Really great service. 👍
Another way of knowing whether a company does business ethically is to check GlassDoor reviews. You can read Glassdoor reviews from former employees of RedBubble here: https://www.glassdoor.co.in/Reviews/Employee-Review-Redbubble-RVW36991728.htm
Negative Review: Another user on TrustPilot gave a negative feedback on RedBubble. Apontec wrote,
Purchased a long sleeve T Shirt with an "Alva" print on a great premium T Shirt fabric a few weeks ago. Bought it again recently and they sent me a cheap worn-out cotton T Shirt with the print. No more Redbubble for me!…Done…
You can check all RedBubble Reviews here: https://www.trustpilot.com/review/www.redbubble.com
Thus, to a large extent, RedBubble does live up to the claims it makes, that of providing a creative and commercial platform for independent artists and giving them a chance to be a part of a dynamic artist community.
But as with any online business, there will be few issues but given the fact that they are providing a platform for artists to make money without investment is something commendable and you should give RedBubble a try.
RedBubble Pros
No Investment Required
Designs sold on a wide variety of products
Allows artists to sell their products on a global scale
Artists still get to retain rights over their art. This means you can sell your design on other online marketplaces too.
Flexible pricing formula as artists get to decide their profit margin
Easily understandable guidelines
Efficient ways of promoting artists' work
Does not charge anything from the artists for opening their shop on the site
Good work culture
Focus on sustainable ways of production 
RedBubble Cons
No customer care phone number
Some quality issues reported
Some delivery is delayed
RedBubble Customer Care
RedBubble has a fairly exhaustive Help Section that has information about how to get started and common issues you might face and how to resolve them.
This is RedBubble Help Section: https://help.redbubble.com/hc/en-us
You can also raise a support ticket for a variety of reasons using the link below: https://help.redbubble.com/hc/en-us/requests/new
RedBubble Alternatives
There are many RedBubble alternatives that you can also try to start an online business and make money.
Some RedBubble alternatives are:
Recommended Reads