Last Updated on 1 year by Anoob P
In this post, we are going to look at Real Estate License in U.S: Benefits, Requirements, Cost & Renewal in 2022.
Real Estate is one of the most lucrative career options in the world.
A real estate licence can help you in many ways apart from just being "qualified on paper".
In fact, 10% of the richest people in the world deal with real estate and it is the third highest contributor of billionaires in the world.
To enter the billionaires club as a real estate professional, you will need to deal in millions of square feet worth property–which is not practical if you are just starting out.
An average licensed real estate sales agent in the United states can earn anywhere between $41,000 to $53,000 but the potential for growth is huge.
In this article, we will look at how to get a real estate license in U.S with benefits, various requirements, cost of getting and renewing a real estate license.
The authorizations issued by the different state governments, i.e., the real estate licenses, endow the real estate brokers and agents with the responsibility and legal ability to be a representative of a home seller/buyer in the process of selling/buying the real estate to the prospective buyers and tenants.
However, it is compulsory for the representatives, (the brokers and agents) are licensed before they engage themselves in conducting real estate transactions, particularly in the United States and other countries.
This is a niche where your versatility comes into play and dictates your movements. While working in real estate, the most important thing to be kept in mind is that you will be working on new things almost every day.
The reason for that is you will be working with a range of diverse clients and homes. 
After working full-time for more than 12 years, I switched to working for myself and trying to earn a living online.
If you are interested in the whole concept of making money online, you can check out some of my other posts including 10 Easy Ways to Earn Money Online without Investment, How to Earn Money from YouTube, how to earn money from Facebook and how to start a blog and make money.
I have also written a detailed post on How to Start an Online Business That Changes Your Life, How to Live a Simple Life And Be Happy–you can read it if you are interested.
I recently helped a client of mine generate $1000 in income from his YouTube channel that was not making any money and even you can do the same.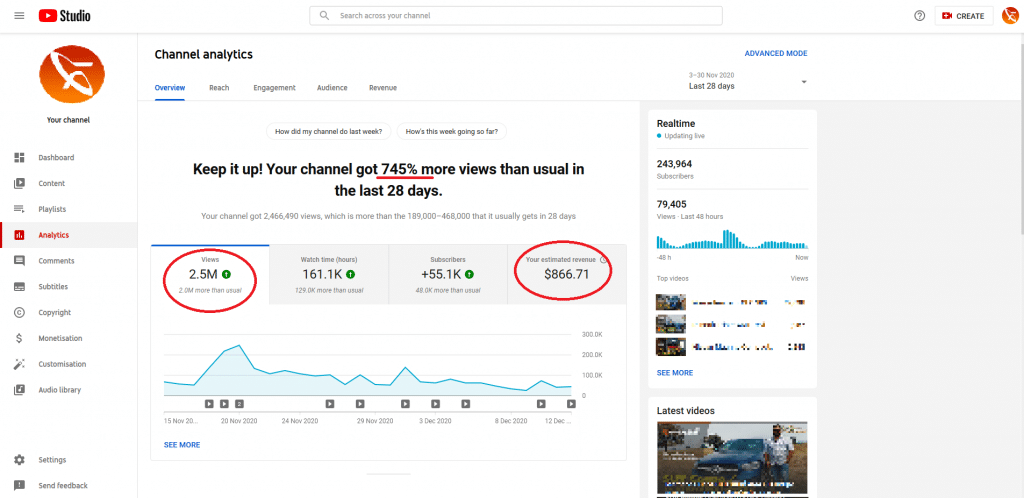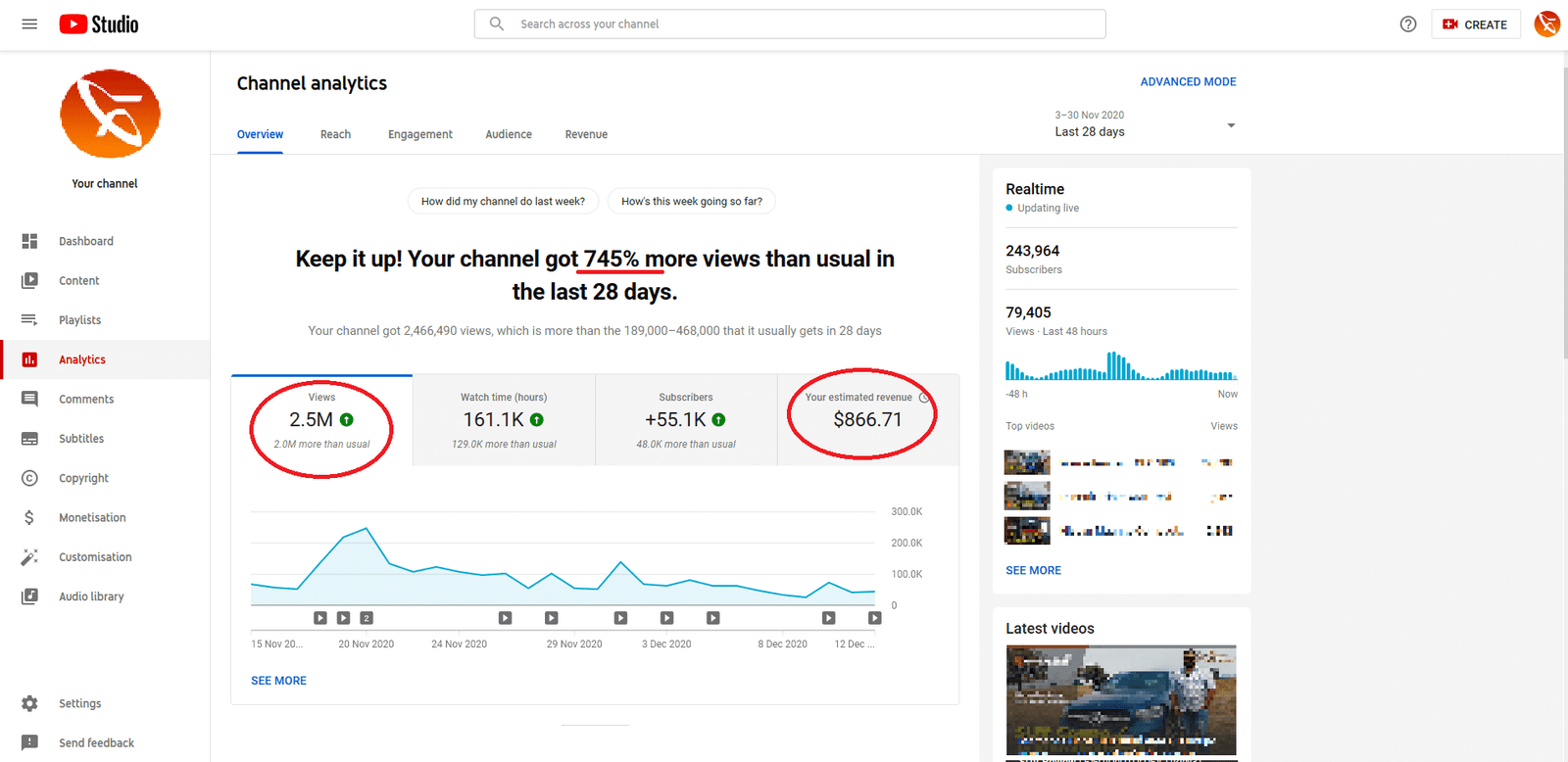 Earlier, I had co-founded a video company and raised $2 million in funding and then got fired from the company I started. I had done lot of testing and research on how to monetize YouTube and now I use the same skills to help other YouTubers.
You can read my full story here if you are interested.
Real Estate License in U.S: Benefits, Requirements, Cost & Renewal[2022]
Why Is Real Estate License Required?
If you do not have a real estate license, you will not be able to deal in various profitable exercises related to real estate. This is the foremost reason why a real estate license is required.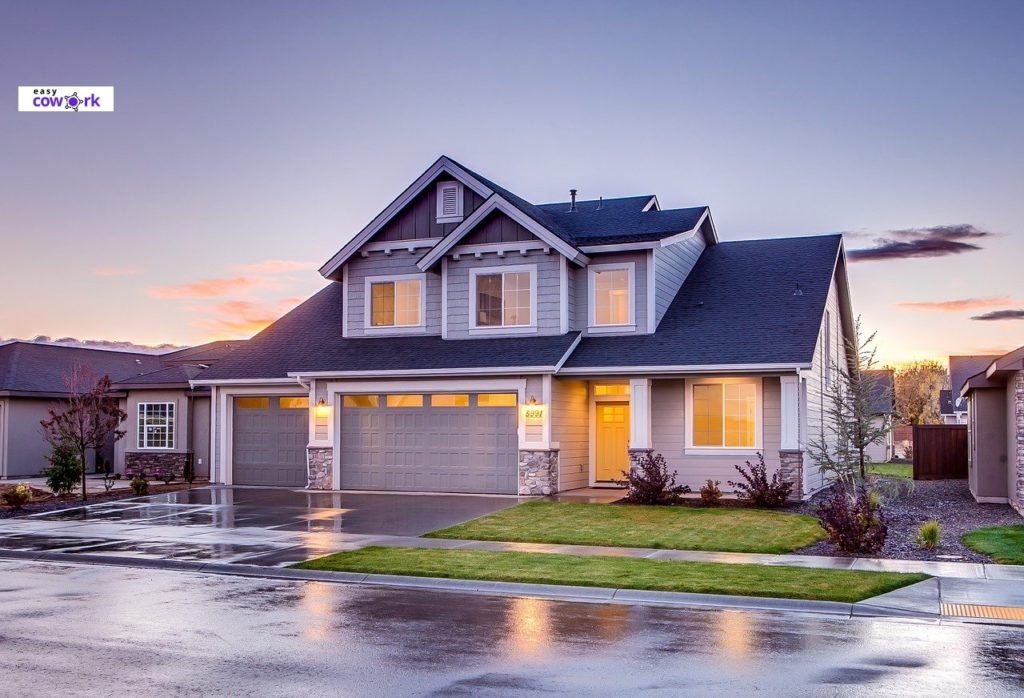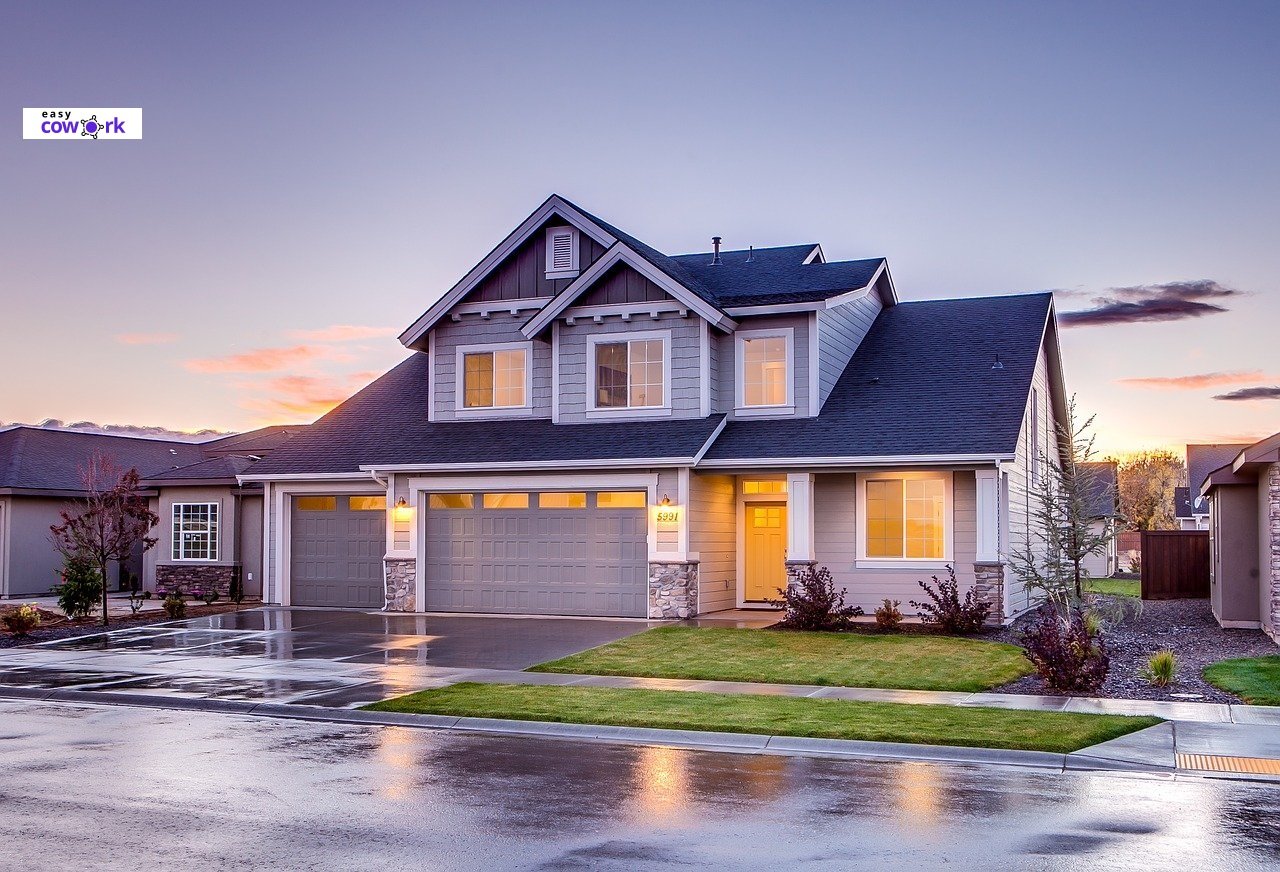 Either as an agent, broker or another person involved in real estate, if you wish to engage yourself in the real estate transactions, a real estate license is a must in the state in which you will work. To obtain this license, you have to be aware of and pass through a number of rules, regulations and examinations that differ from state to state.
Why different states have different real estate license requirements?
States do this in order to provide a sense of security to its consumers and to protect them. The real estate licenses that the states offer is usually of two types – salesperson and a broker.
However, both the provisional brokers and the salesperson, work under the ambit of a 'designated broker.' Therefore, the former of the two types, i.e., the real estate salesperson licensees wish to complete the necessary route, inclusive of the coursework and the exams, to become brokers eventually.
Being a broker offers better career & networking opportunities and a more flexible approach to work which means you can find time to work on your other passions as well.
However, some states like North Carolina have exceptions. There is just a single basic type of license, i.e, 'broker only' licensing system, with various 'status levels.' Also, there is no such thing as a "national" estate license.
5 Benefits of Becoming a Real Estate License Agent
Networking Opportunities
The network that you form, by being a licensed real estate agent, with other professionals can open many networking opportunities for you. This flexibility will allow you to work with experienced agents and related professionals, simultaneously teaching you a lot in the process.
Being a part of a network of licensed real estate agents will be helpful for your own individual growth because you shall be introduced to various reliable lenders, competent appraisers and other people for your investments.
Unlimited Income Opportunity
In a profession like real estate, you are your own boss and the sky is the limit-literally. This means that there is no end point or cap on the amount of profit you can make out of this career.
The stronger your business skills and time management quality, the better your chances are to make the most of it. It has also been estimated that real estate professionals make 25% more income that all other workers.
Flexibility of Schedule
The career of a real estate agent provides you the power to choose your own flexible schedule. In most cases, you can arrange your day according to your needs, and work to your full potential on other side projects as well.
Earning Commissions
Being a real estate agent will also allow you to save commissions on your personal deals. A hypothesis is that if you are able to close about six investment deals a year, while acting as the realtor, it directly infers that you are saving and making over $10,000.
Knowledge & Education
As you delve deeper into the business and start knowing its nuances, you develop your knowledge of it. This increases your chances of being more successful. The education shall help you structure the contracts in a better way, and provide you with a different outlook.
Real Estate License Requirements in the United States
The requirements for a real estate license in the United States are:
State Requirements:
Each state has its own requirements and you will have to meet these in order to become licensed. The specific requirements pertain to:
Real Estate License Requirements
1. Age
2. Application process and the fees
3. Continuing education
4. Fingerprints and background checks
5. Educational requirements
6. Eligibility for the examination
7. Examinations
8. Courses related to pre-licensing
9. Process for achieving the next level of licensing
10. Reporting of any criminal history
Also, do note that you need not apply for a fresh real estate license if you wish to work in a new state. It is because some states do have "reciprocal licensing agreements". These agreements enable you to use your license of one in another.
For this, you do not have to take that state's real estate license examination and as far as qualification requirements are concerned, they can be easily found on the real estate regulatory agency's website of that particular state.
Real Estate Classes
This basically means that you have to complete a pre-licensing course and pass within a certain number of hours. This makes you eligible to be able to take the real estate license exam. During your education course, you will be given textbooks, workbooks and there shall be online material to help you in your studies as well.
There are many ways that shall help you fulfill the educational requirements to get your real estate license:
Educational Requirements for real estate license
Online Pre-licensing courses – In this, the entire coursework is conducted over the internet. But you have to keep in mind that not all online schools offer classes. 
Brick-and-mortar Real Estate Schools – These are basically personal classes taught by real estate professionals.
Community Colleges – They offer classes that fulfill their state's pre-licensing requirements.
Out of these options, you can choose the educational program that best suits your schedule and learning preference.
Real Estate Licence Examinations
Real estate license examinations are mostly conducted online.
It is divided in two parts; a national section and a state-related section. The former shall review your knowledge related to real estate practices and principles and the latter about how much you know of the state's real estate law.
You need to pass both the exams separately and in case you do not, you can take a retest for that particular section. The test is based on a multiple-choice format and each state has its own passing marks.
The time of the test and the number of times you can take the exam depends upon the rules of the individual state. After you pass the exam, submit the application form with the required documents and fees. Once it is approved, the state will mail your real estate license certificate to your address. Now, your name will be searchable under the section of 'Licensees' of its website.
The general requirements in order to operate as a real estate license agent in Florida include :
General Requirements
1. Minimum age – 18 years
2. Educational requirement – high school diploma
3. United States Social Security number
4. Complete 63 hours of approved pre-licensing instruction within the last two years
5. Pass the Florida sales associate examination
6. Pay $89 as fees and get fingerprinted
7. Submission of application
Steps to Get A Real Estate License
Take a Pre-License Test
As with any career, if you decide to choose real estate as your career, you have to invest time and some finances to help you succeed.
A real estate pre-license course will help you understand various nuances of the real estate industry without learing the hard way. You will also get an idea regarding the resources needed to budget before you start with your work.
Pass State Licensing Exam
Depending on the state you want to work in, this exam shall be of 1.5-3.5 hours and the exam fee shall range from $15 to $60. You have to make sure that in your application, you attach the certificate of completion from your school and a copy of your exam score.
Filing of Real Estate Licence Application
After you have passed the real estate examination, you can proceed to the next step. That is, you need to submit your test results along with the application and fees.
You must be at least 18 years old to have the license and be authorized to work in the United States. Once submitted, the application will be reviewed and it shall take about two months to process it. After that, you will get your real estate license.
Real Estate License Cost
Becoming a licensed real estate agent requires dedication and commitment. However, the real estate license can cost you anywhere from $300 to $1,000 depending on where you take your education course.
Besides that, the submission of the application and its fees, fingerprinting and the process of background check shall cost you between $100-$200. Hence, you should keep your budget around $500-$1,200 in total.
How long does it take to get a real-estate license?
The licensing requirements of the real estate of your state will decide about the duration of your license. You have to devote at least 60-90 hours of formal education in order to study and then sit for a licensing exam. The duration to issue your real estate license can take anywhere from 3-6 months.
What to do after getting your real estate license?
Once you get your license, it does not mean that you are now a broker and can engage in the selling or buying of houses. You need to do a few things after you get your license:
Finding a Real Estate Brokerage
The brokerage is essentially an agency or an office where real estate agents work. After you get your license issued, you then need to work with a broker for the first two-three years as an agent.
Basically, you need to choose among the three brokerage types – National Franchises, Boutique-Style Brokerages, Virtual Brokerages. It would be helpful to find a broker before you graduate from your training course.
Join NAR (National Association of Realtors)
If you want to fast track your real estate career, you should join NAR. You can then also participate in the MLS (Multiple Listing Services) that shall enable you to see other realtor's listings. MLS is important because it will increase your access to earning potential. So, even if you are a real estate agent and not a member of NAR, you are at a loss.
Renewing License
You have to continuously keep on checking the state's requirements and when your license expire (which is, every two-four years). Added to this, also keep yourself updated the renewal requirements of the state's licensing office to learn about the same.
Many states will require you to complete a certain number of course hours for the renewal of your license. This is done to keep you updated regarding the evolving national and state markets and market regulations.
Steps to Get a Real Estate License in Florida
You have to first successfully complete 63 hours of approved pre-licensing course and pass the final examination.
You will then have to submit your fingerprints to the DBPR (Department of Business and Professional Regulation).
The next step is to finally complete your application for licensure.
After the application is approved, you must take and pass the Florida licensing exam, administered by Pearson VUE. 
Frequently Asked Questions about Real Estate License
Can a foreigner be a real estate agent in USA?
Yes, as of January 2022, a foreigner can become a real estate agent in USA.
How long does it take to become a real estate agent?
About 4 to 6 months
Can a non US citizen be a real estate agent in Florida?
Yes, a non US citizen can become a real estate agent in Florida.
Do real estate agents need green card?
You should be a legal permenant resident
Is real estate a good job to get into?
Yes, real estate is a good job but the job will involve some travel.
Recommended Reads
Real Estate License in U.S
Real Estate License in U.S Summary
Here is an in-depth guide on Real Estate License in U.S including Benefits, Requirements, Cost & Renewal in 2022. A real estate license will help you get your career started in Real Estate. 
Real Estate License in U.S
Pros
Almost anyone can get a real estate license 
Lucritive job with no cieling on commissions 
Cons
Different states have different requirements 
You might need to buy a course to pass your Real Estate License exam.