Last Updated on 1 year by EasyCowork Team
In this post, we are going to look at Coworking Space Vancouver: 20 Best Options with Pricing, Amenities in 2022.
Vancouver, the third-largest metropolitan area in Canada, has some of the best coworking spaces in Canada.
Before you look at a coworking space in Vancouver, it will be helpful to go through our guide on Ultimate Guide on Coworking: Benefits, Advantages & Disadvantages. This guide will give you unbiased information about advantages & disadvantages of coworking and help you decide whether a coworking space is essential for your business.
You can also check out our post Difference Between Hot Desk & Fixed Desk: Everything You Need to Know so that you can choose the right type of coworking package for your business.
After working full-time for more than 12 years, I switched to working for myself and trying to earn a living online.
If you are interested in the whole concept of making money online, you can check out some of my other posts including 10 Easy Ways to Earn Money Online without Investment, How to Earn Money from YouTube, how to earn money from Facebook and how to start a blog and make money.
I have also written a detailed post on How to Start an Online Business That Changes Your Life, How to Live a Simple Life And Be Happy–you can read it if you are interested.
I recently helped a client of mine generate $1000 in income from his YouTube channel that was not making any money and even you can do the same.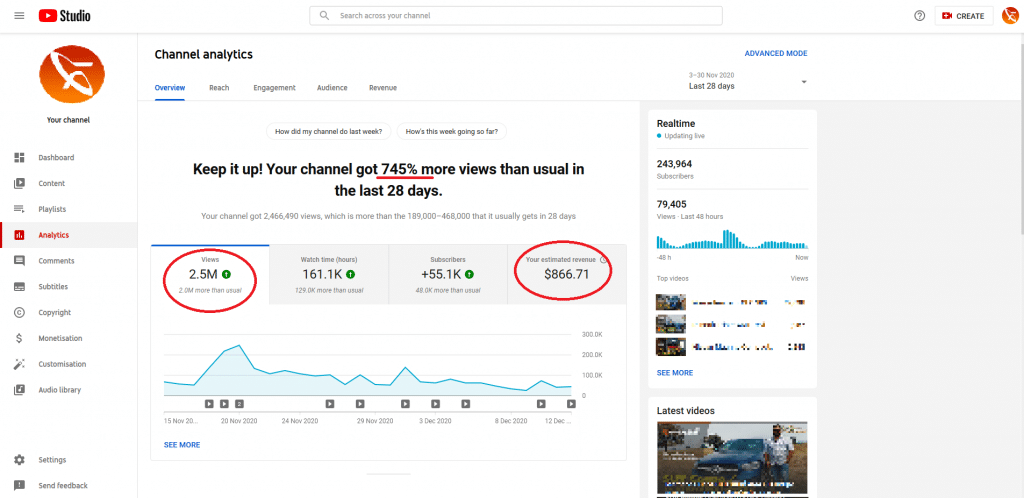 Earlier, I had co-founded a video company and raised $2 million in funding and then got fired from the company I started. I had done lot of testing and research on how to monetize YouTube and now I use the same skills to help other YouTubers.
You can read my full story here if you are interested.
Ranked within the top 5 cites in the world in terms of livability and quality of life, Vancouver is one of the most ethnically and linguistically diverse cities in Canada.
With a rich history in art and theatre, living in Vancouver exposes you to the most fun-filled music, food and entertainment events. 
Moving around the city is pretty easy too as it is well connected via a network of freeways and highways.
Other than these, the mass transit system which includes buses, vanpools and paratransit vehicles are heavily travelled on too. The inter-city passenger rail service helps facilitate better connectivity within the city of Vancouver as well.
Coworking Space Vancouver: 20 Best Options with Pricing, Amenities [2022]
Over the years, Vancouver has emerged as one of Canada's largest industrial hubs. It is home to some of the most flourishing industries, including software development, aerospace, biotechnology, and video game development to name a few. The mesmerising location of the region allows for it to be a major tourism attraction as well.
And while small businesses weren't as common a decade or two ago, the city of Vancouver is now full of young and aspiring entrepreneurs who wish to make their mark in the industry. 
Thus, the need to encourage and support them through the trying times of the 21st century becomes essential. With sky-high prices of real estate, the whole process of owning and running a business becomes a whole lot harder for the newcomers in the industry. 
Coworking has emerged as a smart alternative for those who either wish to save on some extra cash or don't have a big budget, to begin with. Growing successfully as a hot trend all over the globe, the city of Vancouver too has incorporated this practice and has some of the best coworking spaces to offer.
Located at 319 W Hastings St #400, L'atelier falls in the Gastown area of Vancouver.
The coworking space is clean and is extremely functional. This coworking space makes on our list of best coworking space in Vancouver thanks to its great ambeince and impressive features.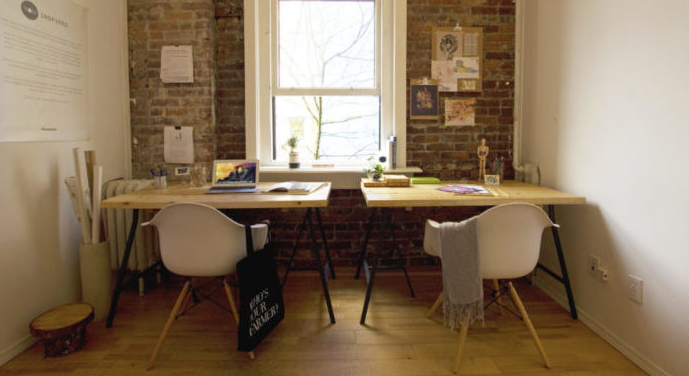 Located in the downtown area of Vancouver, The Network Hub is a well-known name when it comes to the Coworking Space industry. Other than the amazing reputation The Network Hub has earned for itself, the list of clients this Coworking space in Vancouver has had, speaks for itself.
Situated at 210 – 128, West Hastings Street, Hive is a great Coworking space in Vancouver for people who like to have a little fun while working. While offices are getting more and more uptight, this place is the exact opposite of that.
Offering the blend of a relaxed environment of a cozy coffee shop, with a professional studio – Hive Vancouver is easily what the dreams of a creative mind are made of.
They offer numerous amenities in the form of a fully stocked kitchen (with a free amount of coffee and tea to keep you up and running during work hours), a front reception to greet and guide your clients, a meeting room and event space as well as bike storage.
While having a reception might not seem like a priority in conventional office spaces, it does have an important role to play in a coworking setting.
Price lists for office spaces start at only $30 per month. They also offer hourly plans for those on a budget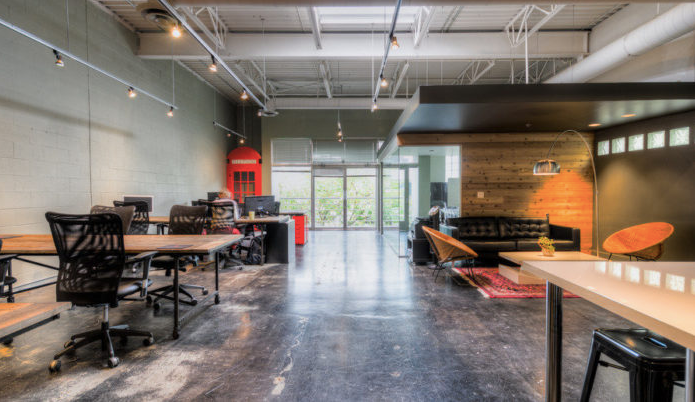 Offering two separate locations within the city of Vancouver, at Kitsilano and Mt.Pleasant respectively, the coworking spaces at Suite Genius are available are shared workspaces, dedicated desks as well as private offices.
Increased productivity, collaboration and professional networking opportunities are guaranteed in your experience at Suite Genius. Other than these, some of the logistical utilities include: a 24hour access to the building, discounted event rentals as well as secure office storage. 
However, the cheaper plans feature much fewer amenities in comparison to the higher priced renting plans.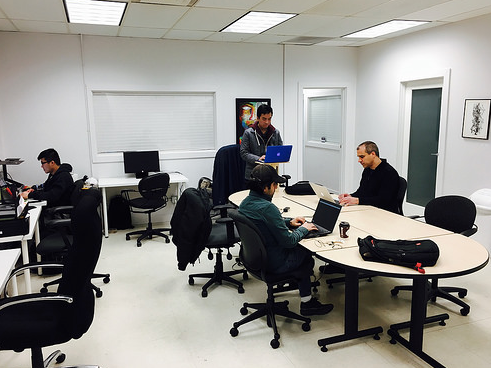 Located in the heart of Downtown Surrey, Beta Collective aims to provide a casual yet professional coworking space with flexible desks and private offices in their spacious 4,000 square feet workspace, to a variety of entrepreneurs, start-ups and non-profits.
Fully furnished coworking spaces that come with secured storage, regular networking events, free parking, mail service and virtual assistant, as well as a fully stocked kitchen and lunchroom – Beta Collective, is an affordable coworking solution in Vancouver for those who wish to operate their business out of the Surrey area.
The best perk about having your own office at Beta Collective is it's close proximity to the Central Skytrain Station which can be covered by a quick 5-minute walk. This ensures that you stay well-connected to the rest of the city and can commute back and forth easily every day.
VanCubers, Downtown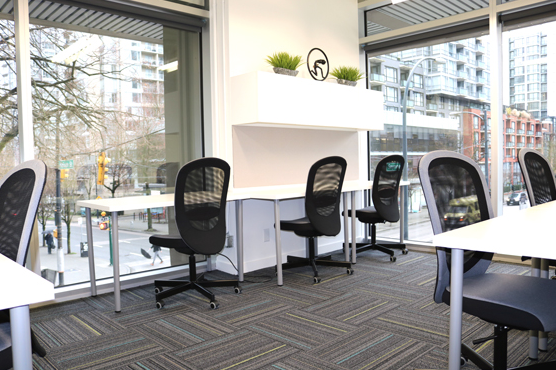 It may seem like VanCubers is yet another coworking space in the Downtown area of Vancouver. However, there is a lot more to this coworking space located at 250 -997 Seymour St. 
With hot desks starting are just $25 per day, VanCubers is the most affordable coworking space on this list as well as in Vancouver. Despite being budget extremely budget-friendly, they don't compromise on the amenities available at their coworking space. 
Having a convenient location, to begin with, VanCubers' workspaces are bright and comfortable with high ceilings and lots of natural sunlight that allow you to concentrate on your tasks. Space also features high-speed wireless internet, unlimited high-quality printing, photocopying and scanning as well as a fully stocked kitchen that comes with a coffee machine and a varied selection of teas. 
Official website: https://www.vancubers.com/
The Profile Co-working Space
The Profile coworking space offers you the freedom to choose an office that is the most convenient for you, out of their three different coworking office locations in Vancouver. With an office in all three locations of Gastown, Downtown and North Vancouver – The Profile Coworking Space is quite a renowned name in the coworking industry of Vancouver. 
The most unique feature of this coworking space is that once you get a membership, you gain access to all three coworking locations offered by The Profile Coworking Space. This is a great feature, yet to be seen more widely in the coworking industry. Essentially it grants you additional freedom and convenience of owning a workspace. Moreover, not having to travel all the way to the other part of town to reach your office when you had a sleepover at a friend's house is something we can all appreciate.

Some of the amenities that come with space are –  round the clock access to the office building, unique lounges and cafes, high-quality furnishing and community membership benefits!
Official website: https://theprofile.ca/
WeWork
Well-known for offering the best in class coworking solutions to every entrepreneur's needs,
WeWork also has a coworking office located at Burrard Station. 
Stretched across five floors of the building at 595 Burrard St, the coworking space at WeWork is always buzzing with intellectuals and creatives from various walks of life. Featuring state of the art conference rooms and common areas, high quality printing and copying, as well as a range of beverages including coffee, tea and fresh fruit juice to keep you energised throughout a work day – WeWork is a name we trust in.
Official website: https://www.wework.com/l/office-space/vancouver
City Hack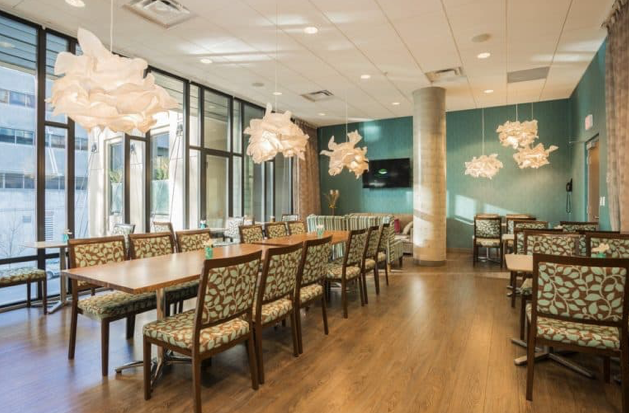 With a motto of – Coworking Done Different, CityHack makes it possible to rent out affordable coworking solutions for aspiring minds like you. 
Being situated in the coolest areas in Vancouver is not the only upside to making CityHack your office. You also get offered a professional yet comforting atmosphere which is essential to maintain the work-life balance, high speed internet, boardroom access, unlimited coffee and tea as well as exclusive member perks.
Located at three different spots around the city, the aesthetic CityHack coworking spaces are a delight to be and work at. 
Update: City Hack coworking space has now closed operations.
The Amp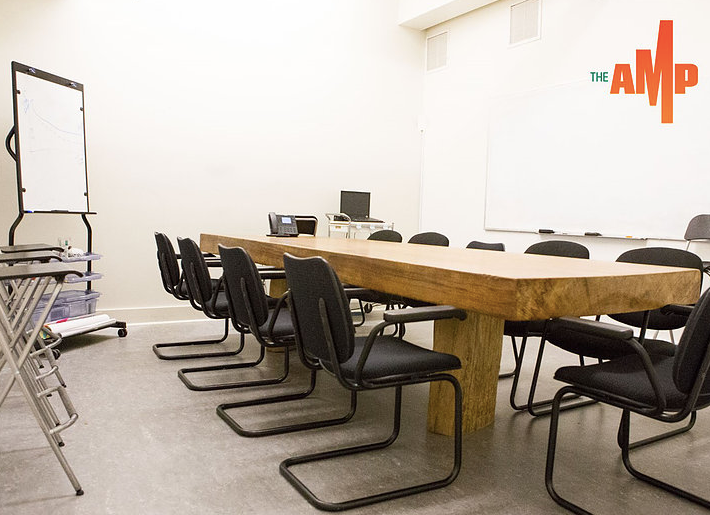 Better known as the Mission – Driven Coworking Community, The Amp is a social enterprise launched by Ecotrust Canada. Recently awarded the Coworkers Choice Award for best coworking space in Vancouver, The Amp features a bright and beautiful office space, with amenities that allow you and your team to flourish.
You can pick from a shared, dedicated or private desk – all of which give you a round the clock access to the office building, free ultra-fast wifi, a kitchen and lounge area, gym, private phone booths as well as an indoor bike parking. 
Need more? The place is also a 100% dog friendly. Meaning not only do you get to bring your own furry friend to your workspace, but also get to play with your coworkers' pets. 
Address: 90-425 Carrall St, Vancouver, BC V6B 6E3, Canada
Phone: +1 604-343-4590
Update: As of 2022, The Amp coworking space has now closed operations.
Werklab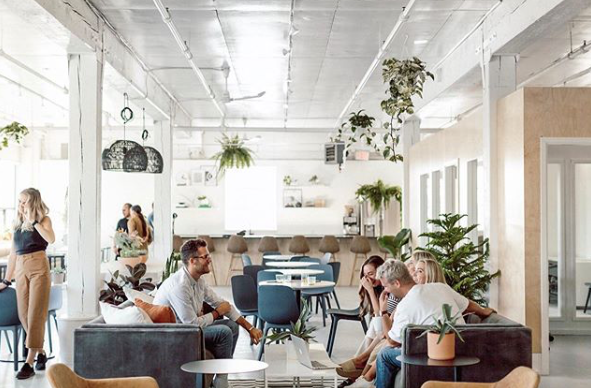 With an innate aim to – 'Do Good Work', Werklab is a coworking space that blends the art of wellness and health with professionalism. 
The amenities offered at Werlab are endless. From a meditation zone and aromatherapy station to a secure bike storage, meeting room and boardroom, free coffee, private phone booths, unlimited wifi, business class printers as well as an organised lunch service – this coworking space has it all. Another set of perks include access to dentistry and fitness centres, restaurants and so much more.
If you're big on maintaining a harmonious work-life balance and also wish to be mindful while working, Werklab is the place to be.
Official website: https://www.werklab.com/
FreeSpace
Located at 60 West Cordova Street and known to transform lounges and restaurants into affordable and chic coworking spaces, the concept of FreeSpace is essentially – Coworking space by day, Restaurant by night. 
Offering a 7-day free trial as well as unlimited coffee, tea and wifi, you can try out FreeSpace for a while before deciding on whether or not this uniquely conceptualised place works for you or not. 
Official contact information: https://www.linkedin.com/in/thisfreespace/overlay/contact-info/
Creative Workers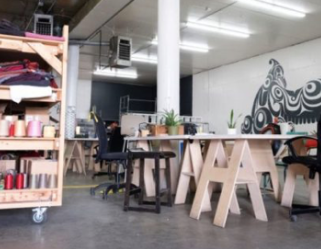 According to their website, Creative Coworkers is a non-profit collective community of passionate and creative professionals sharing space. Offering ample room for creative production and collaboration – Creative Workers is a great place to work at if you belong to the artistic or innovative lines of work. 
Official Contact Information: https://www.facebook.com/CreativeCoworkers/
Intelligent Office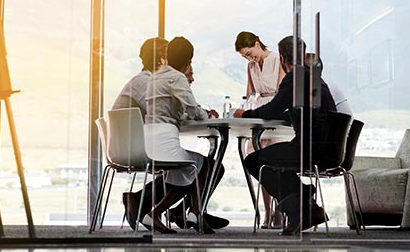 Just like the name suggests, the atmosphere as well as service offered at the Intelligent office's coworking spaces are just the catalysts for your business. From administrative assistance to business development and marketing, the witty assistants at this place will help take your business to a whole new level. 
Located at 1285 West Broadway, Intelligent Office also offers a free 30 day extension when you buy a yearly membership plan.
Amenities at the Intelligent Office coworking space include a high speed internet and wifi connection, parking, high quality printing and copying, unlimited tea and coffee as well as a wide range of  meeting and conference rooms. 
This coworking space is also surrounded with a bunch of cafes and restaurants, which is exactly what you may need to unwind after a long day of working. 
Official website: https://www.intelligentoffice.ca/virtual-office-services/vancouver-west-broadway
Makeshift
With an aim to provide a "get stuff done space", Makeshift has recently emerged as a popular coworking solution for those hunting for one in Vancouver. 
Placing connectivity and connection as their top priorities, Makeshift offers a dynamic coworking space that allows you to efficiently deliver the work that needs to be done. With their state of the art space design, Makeshift aims to minimise distractions and transform your work environment into a space that allows you to fully concentrate.  
You can pick from the options of private offices, flexible desks or even a virtual office,  according to your business requirements and budget limitations. 
If genuine connections and killer coffee at the workplace sounds like a good idea to you, then you must book a tour of the Makeshift office in Vancouver.
Amenities include a super fast wifi, reservable meeting room, innovative technology, secure lock storage, private phone booths, managed reception as well as a 24 hour building access. 
Official website: https://makeshiftworkspace.com/
The Cranium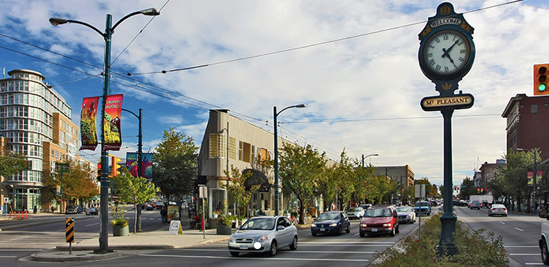 The four pillars that The Cranium stands on are its people, services, scaling as well as the community. 
Located in the heart of Mount Pleasant, and being in the vicinity of DownTown Vancouver and the Sky trains – The Cranium is placed in an area surrounded by the most lively galleries, breweries, parks and shops. 
With a committed atmosphere and amenities such as high quality furnishing, high speed internet, board rooms and conference rooms, projectors and other office supplies – The Cranium helps its members achieve their vision of success. 
Official contact information: https://twitter.com/thecraniumhq
The Aviary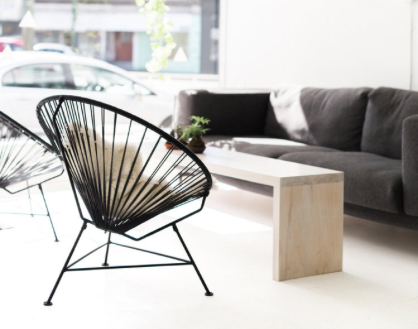 Offering specialised coworking solutions for designers and creatives, The Aviary offers various membership plans in the form of full time, ten day, single day, one week or social plans. 
The coworking space at The Aviary has been designed keeping the needs of architects and designers in mind. Some of the amenities include – quality furnishings, a library, comfortable lounge to destress, as well as private rooms, unlimited printing, courier and mail reception, and unlimited coffee. 
Contact Information:
Address: 637 E 15th Ave, Vancouver, BC V5T 3K5, Canada
Phone: +1 604-785-9282
Update: As of 2022, The Amp coworking space has now closed operations.
CMPNY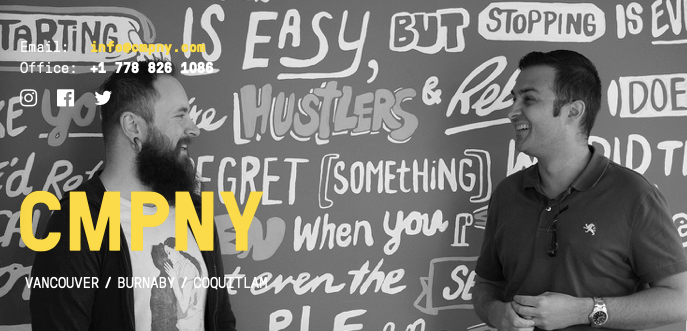 Located in the heart of Metrotown, CMPNY is a coworking space which is within walking distance of the Skytrain, bus stations, restaurants and shops. Thus, being one of the most convenient spots to operate your business out of. 
Featuring bright and spacious coworking solutions, CMPNY offers a huge array of amenities. These include a 24-hour access to meeting rooms, seminar rooms, telephone booths, broadcast rooms, a fully stocked kitchen as well as unlimited wifi.
Official contact information: https://www.instagram.com/cmpnycowork/?hl=en
Hervana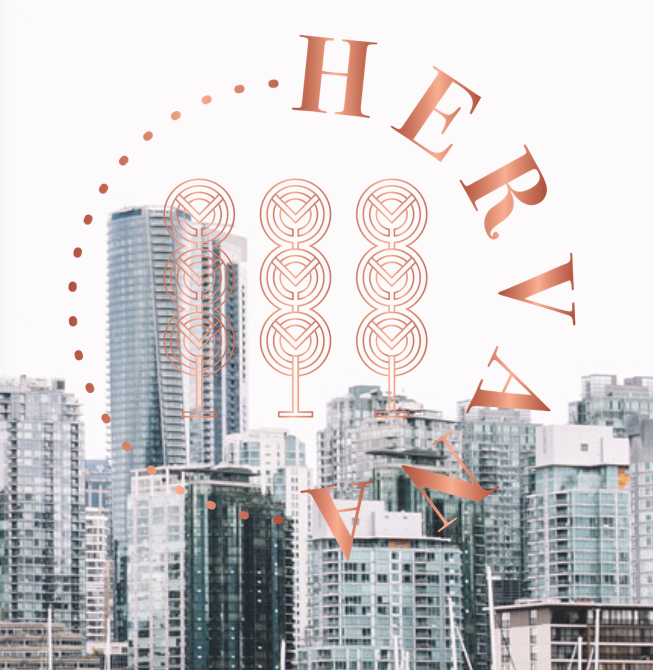 If you're a 21st century woman, who is looking to make her mark in the professional circle – Hervana is the place to be. Having Hervana as your workspace, allows you to be a part of something special.
Known to be a warm host to a community of individuals who are driven by passion, Hervana cares about your overall success. They not only offer the best in class amenities and other services, but provide an encouraging atmosphere that will allow you to relax and concentrate solely on your work.
Official website: https://www.hervanavancouver.com/
Guinness Business Center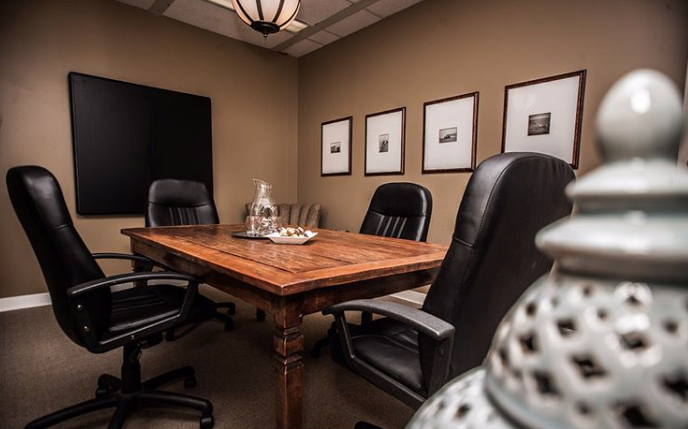 With the option of coworking in a virtual office, dedicated spaces or renting out a full office, the Guinness Business Center offers a beautiful space with a strong sense of community and belonging. 
The amenities at this coworking space situated at 300- 1055 W. hastings St. include a first class gym and sauna, yoga, boot camps, fitness classes, bike storage, showering facilities, as well as parking. 
Official website: https://guinnessbusiness.com/
REGUS
Being a renowned name in the coworking industry, Regus offers one of the most premium coworking experiences at a decent cost.
Located at 1090 Homer Street, in Vancouver and well connected to the major transportation facilities of the city, including buses and rail lines – Regus is a hotspot for some of the most flourishing businesses in the field of microbreweries, creative and game developers, as well as finance and law firms.
While plans and pricing are available upon scheduling a request, the amenities are enough for you to finalise the place in one glimpse. 
Official website: https://www.regus.com/en-gb/canada/vancouver
What Do We Recommend As Best Coworking Space in Vancouver?
After analysing the entire list thoroughly on the basis of multiple parameters of concern for young entrepreneurs and artists, we have come to conclude our hunt with a final recommendation.  
VanCubers Downtown is hands down the best coworking space in Vancouver according to us. We say so because this coworking solution leaves no requirements unmet on our checklist. From being extremely budget-friendly, as well as flexible enough to customize the pricing plans to suit your particular requirements, it is an office which is always brimming with natural sunlight – and thus, we believe Vancubers- is the place to be.
Recommended Reads